Many say that breakfast is the most important meal of the day, but I happen to believe it's also the tastiest. Few things get me out of bed quicker in the morning than knowing there's a delicious meal waiting for me in the kitchen. Having a few quick and healthy egg recipes in my back pocket can make all the difference. Otherwise, I find my hangry self staring at the contents of my pantry, bleary-eyed and uninspired.
Not only are eggs one of the healthiest morning meals around, they may just be the most versatile, too. No matter what flavors you're craving, there's an egg dish that can be whipped up quickly to satisfy it. So get ready to get creative, and bookmark this list of quick healthy egg recipes because you'll want to try them all. And chances are, you'll be able to recreate a handful of these at a moment's notice with whatever you've got in your fridge or pantry.
The best part about these quick healthy egg recipes? They work just as well for dinner. We all have our go-to egg dishes, but I have a feeling that when you scroll through these, you might find a few new favorites to bring some variety to your egg routine.
Scroll on for 15 quick and healthy egg recipes: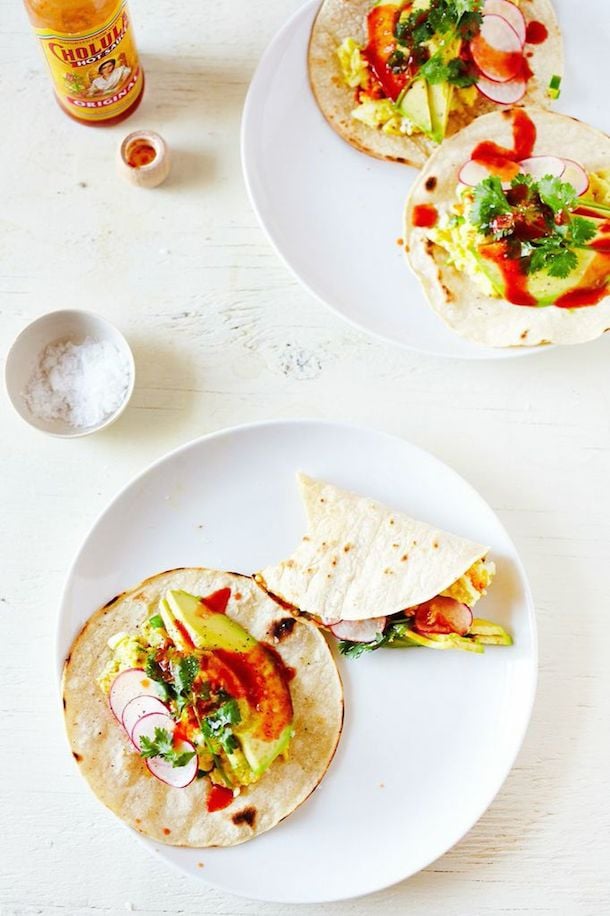 Why we love it: Tacos for breakfast—need we say more? They're the perfect morning (or afternoon or evening) bite. It couldn't be easier to throw together and construct, making any ordinary breakfast a joy to eat. Sprinkle on some red pepper flakes and your favorite hot sauce and you're good to go.
Hero ingredient: Avocado adds a touch of creaminess to any egg dishes, and makes a breakfast taco feel almost positively celebratory.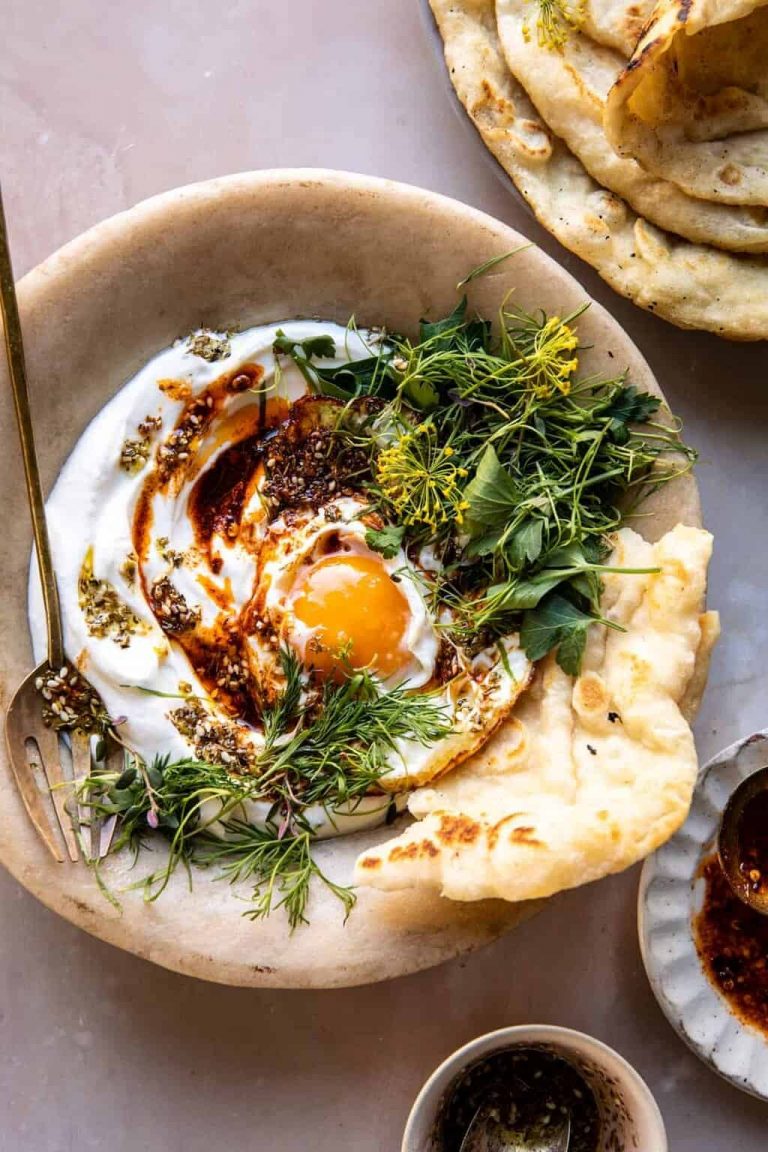 Why we love it: Pull out your ramekins if you're feeling fancy, otherwise, any small baking dish will do! Fresh herbs, ricotta, and lemon zest make for a refreshingly simple, but satisfying meal. If you've got some crusty bread or toast to go with it, even better.
Hero ingredient: Chervil (pronounced sher-vil) is a member of the parsley family that has a delightfully mild flavor. It's worth trying if you've never used it before.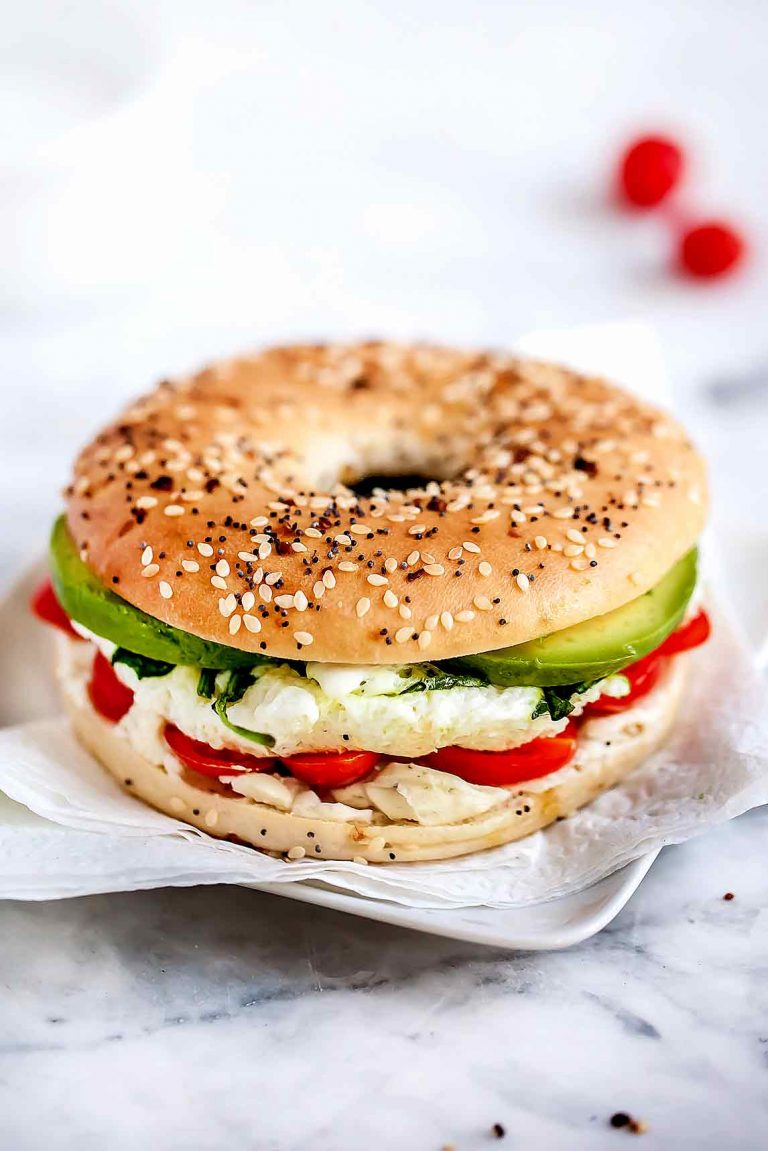 Why we love it: All you need to make this healthy and hearty breakfast is a microwave, toaster, and whatever ingredients you have on hand. It couldn't be more convenient. Load your breakfast sandwich up with creamy cheese and veggies depending on what you're craving and you've got a full meal.
Hero ingredient: Laughing Cow herb and garlic cheese give this breakfast Sammy a slightly elevated taste.
Why we love it: Why spend money at Starbucks when you can make these healthy little egg bites in the comfort of your home? They're packed with super greens like kale, chard, and spinach full of powerful nutrients alongside the proteins and healthy fats courtesy of egg and goat cheese. They're incredibly simple to make, can be prepped before the week starts making it the ultimate grab-and-go breakfast.
Hero ingredient: Goat cheese adds the perfect touch of tang.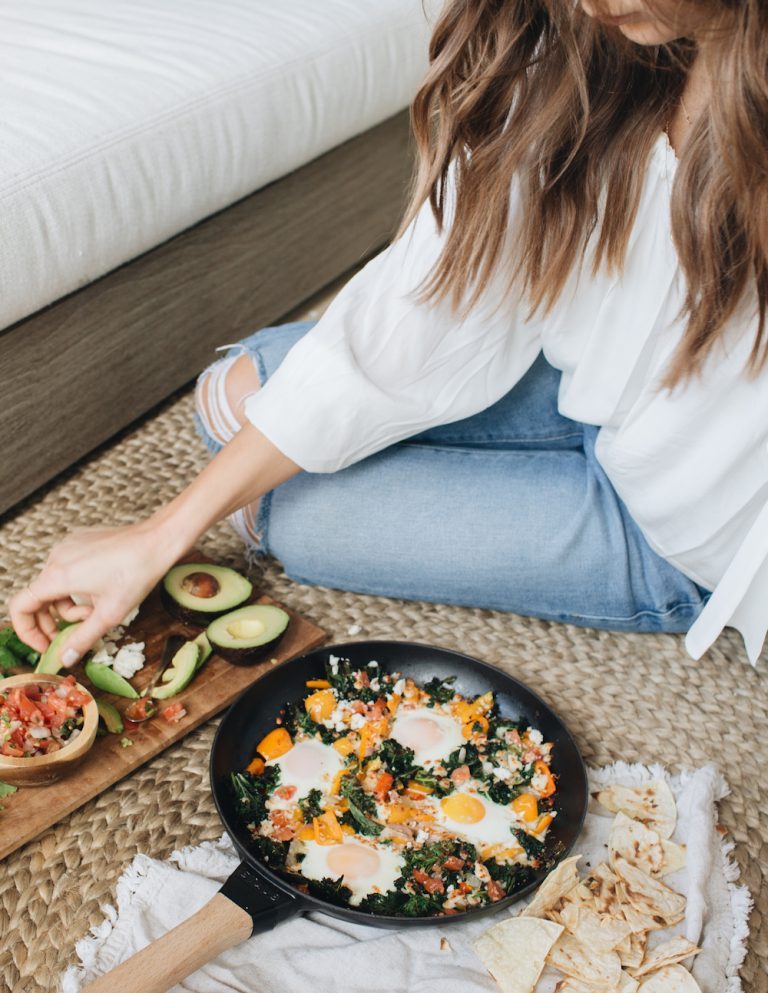 Why we love it: For how shockingly delicious this recipe is, it's also surprisingly clean and healthy. It's paleo, vegetarian,  gluten-free, and whole 30 compliant, so those with dietary restrictions can partake. This Mexican spin on shakshuka is a flavorful delight and incredibly easy to make.
Hero ingredient: Sneak some greens in with some beautiful, wilted kale.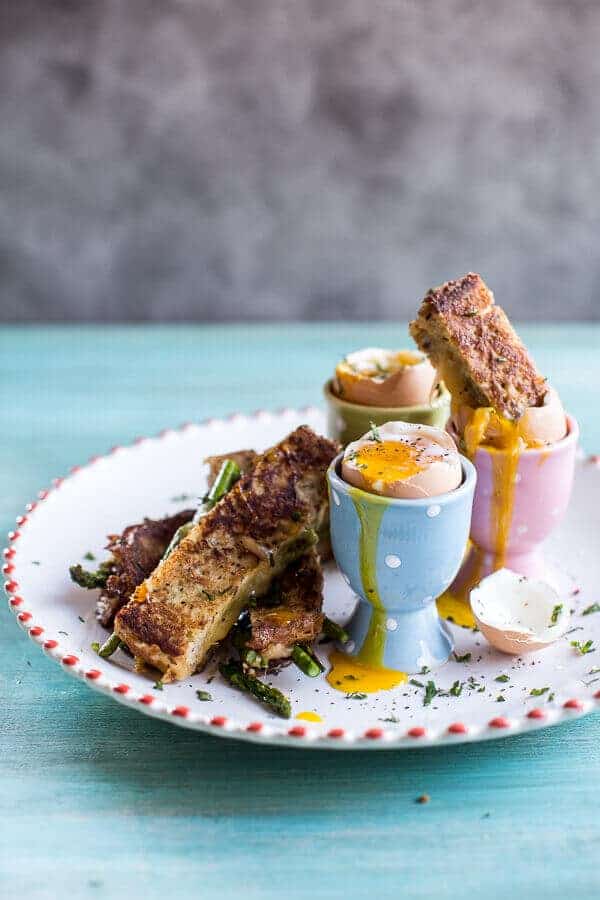 Why we love it: This mouthwatering dish is an absolute treat—equal parts indulgent and healthy thanks to the simplicity of the eggs and inclusion of asparagus. I may be stretching the healthy bit with the inclusion of french toast soldiers, but how could I resist? Toasted cheesy sticks with an eggy drip? Come onnnnn!
Hero ingredient: The addition of asparagus in the french toast cheese sticks makes it fancy and healthy. I don't make the rules.
Why we love it: Don't you just adore an edible vessel? Grab your fave sweet yellow, orange, or red bell peppers and add a sweet potato hash topped with cheese, all lovingly tucked in a bed of marinara with an egg on top.
Hero ingredient: Sweet potato hash is easy to make and insanely tasty.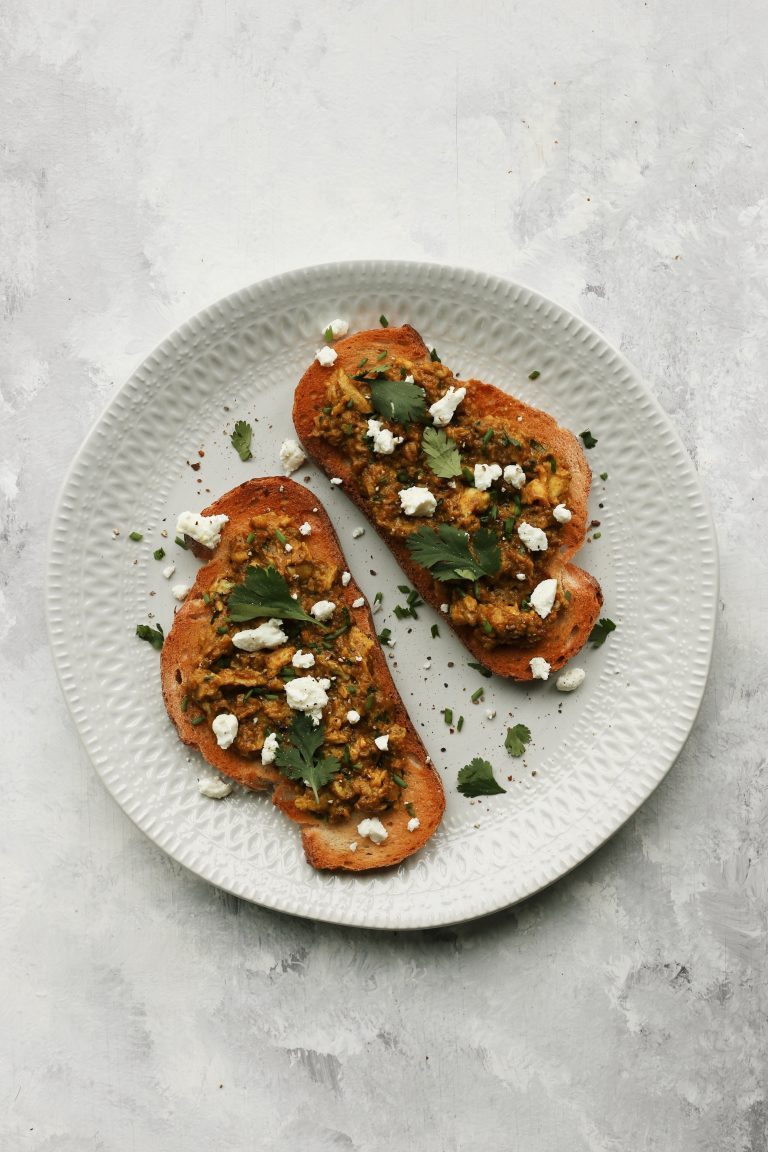 Why we love it: Satisfy your Indian food cravings with these masala scrambled eggs. It requires a few staple spices like garam masala, turmeric, and chili powder and can be made even spicier with some chopped jalapeños or ginger. Use all the herbs you can find for an extra burst of freshness. Yum!
Hero ingredient: Chili powder. Don't be afraid to bring the heat.
Why we love it: You won't believe how quickly this seemingly high-end dish comes together. Stock up on tomatoes, pull out your ramekin, and treat yourself to a brunch-worthy breakfast any old day of the week.
Hero ingredient: Find the best cherry tomatoes you can get your hands on and go to town.
Why we love it: I'm a bit of a frittata fanatic, and the inclusion of goat cheese fully sends me over the edge. But all you really need to whip up a frittata are eggs and literally any veggies. Throw whatever is left in your veg drawer and it's bound to be a hit. Obviously, you get bonus points for also adding a good cheese and some fresh herbs, but it won't make or break the dish.
Hero ingredient: Whatever veggies you've got ready to rock and roll.