with thousands of projects and hundreds of countries to choose from, the 2022 A' design award and competition gives recognition to the very best of global design. from exterior and interior architecture to lighting, furniture even packaging design, creativity levels hit a new high each year. the annual platform's mission is holistic as not only does it promote designers and companies, but it also advocates and channels the attention of press, interactive media, critics and buyers from all over the world. for 2021, designboom curates a selection of winners from the complete list available here.
following a transparent and efficient selection process, the elaborate jury panel ensures a fair and ethical competition. composed of international designers, professors, journalists, publishers and entrepreneurs, each design is validated and exposed to a global audience. the 2022 A' design award and competition broadens opportunities further as over 100 different categories, from industrial and product design to fashion, are available for creatives to enter into. the lucky laureates get a trophy with the annual yearbook and certificate, along with a mention in the world design rankings, a gala invitation to the award ceremony, guaranteed publication to 100+ design magazines, media visibility, exhibition allocation and many more.
entries for 2022 A' design award and competition are now open until june 30. to all designers and creators out there, the link for registration and submission is available here.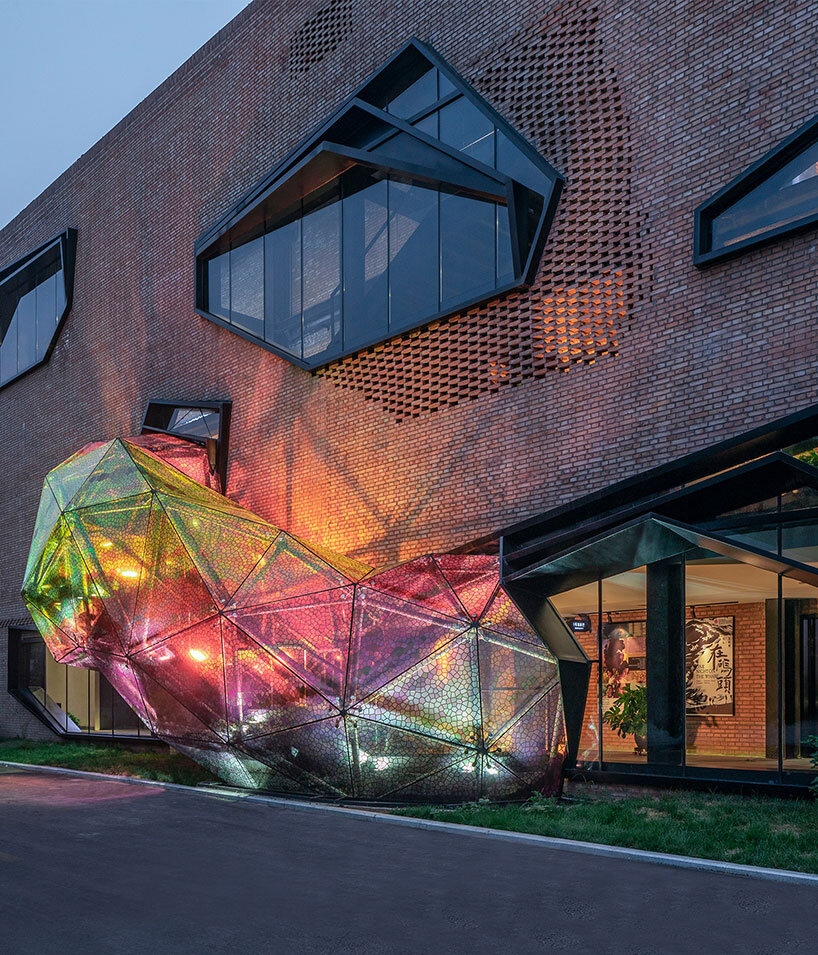 open village by shimy yang
image credit weiqi jin
name: open village
architect: shimu yang
award: golden
category: architecture, building and structure design
previously a rural cement plant, the open village cinema enriches the cultural and art scene of jiajiazhuang, china. the pierced brick walls and polygonal openings seem to sprout through the cracks of clay, while the colorful glazed staircase is definitely the protagonist. with efficiency and precision, each corner of the pattern is individually designed and connected in order to achieve a seamless loop into the magic world of cinema.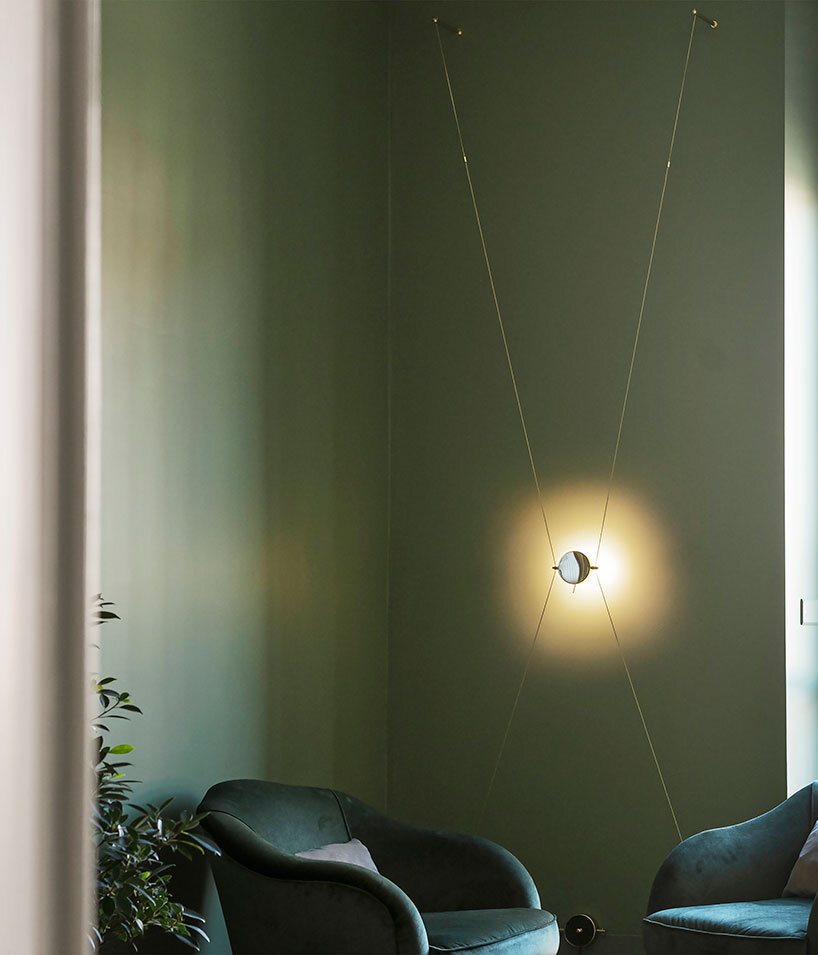 stoccolma lamp by giulia liverani
image credit anna brignolo
name:  stoccolma lamp
designer:  giulia liverani
award: silver
category: lighting products and projects design
inspired by the strings of musical instruments, stoccolma lamp is a flexible structure with elastic and metal cables supporting a 360 rotating light source. the brass anchor points are easily adjustable letting the product's use be as personalized as desired. whether it operates as a bed-side reading light or is simply more decorative, stoccolma remains elegant.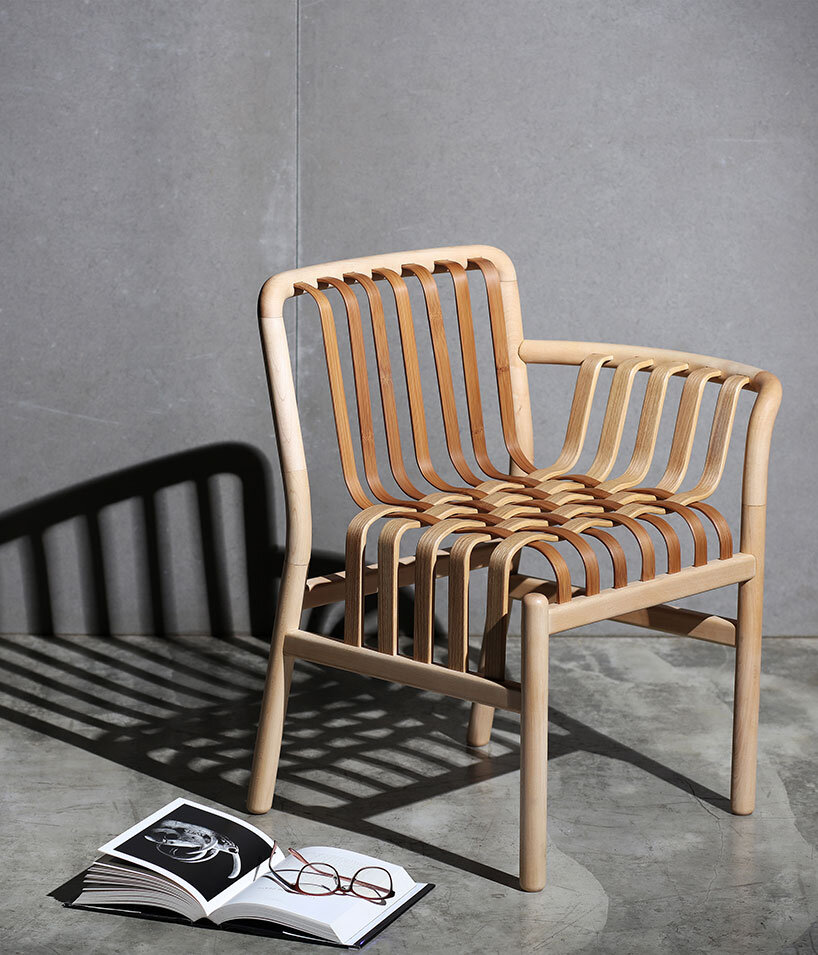 lattice chair by chen kuan-cheng
image credit chen kuan-cheng
name:  lattice chair
designer:  chen kuan-cheng
award: platinum
category: furniture, decorative items and homeware design
weaving armchair lattice combines crafts as the bamboo's elasticity intertwines with the wood's firmness. inspired by taiwan's waterfalls, the fusion of the two materials blends western to eastern culture. the design allows users to sit in a variety of ways, whilst its light weight makes moving and adjusting easier.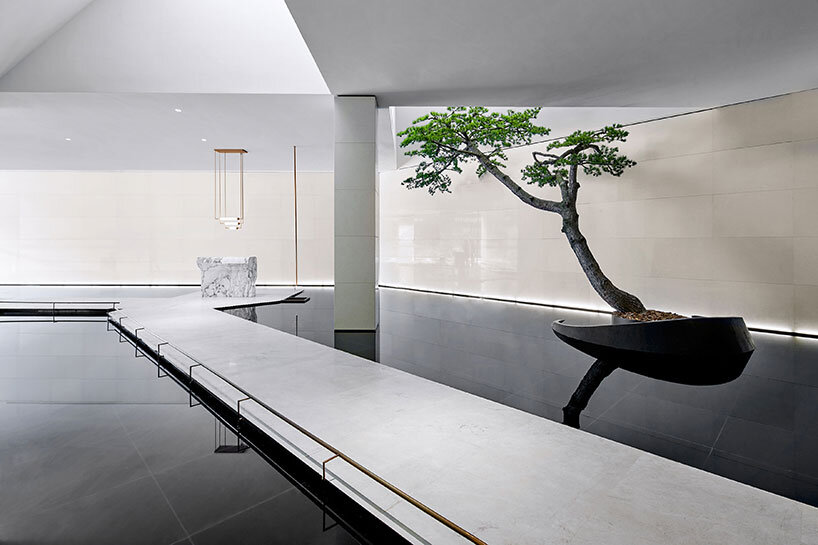 tianxi no.1 by ben wun
image credit tomson riviera
name: tianxi no.1
architect: ben wun
award: platinum
category: interior space and exhibition design
ben wun captures serenity inside a sales center, in one of shenzhen's most busiest areas. stepping on the 50m waterfront footpath, quietness spreads. the play of spatial heights and geometric compositions evolves throughout with a focus on the triangular skylight that pours and reflects light on the white surfaces and water. the secluded landscape brings the outdoors in, enhancing the relationship between man and nature.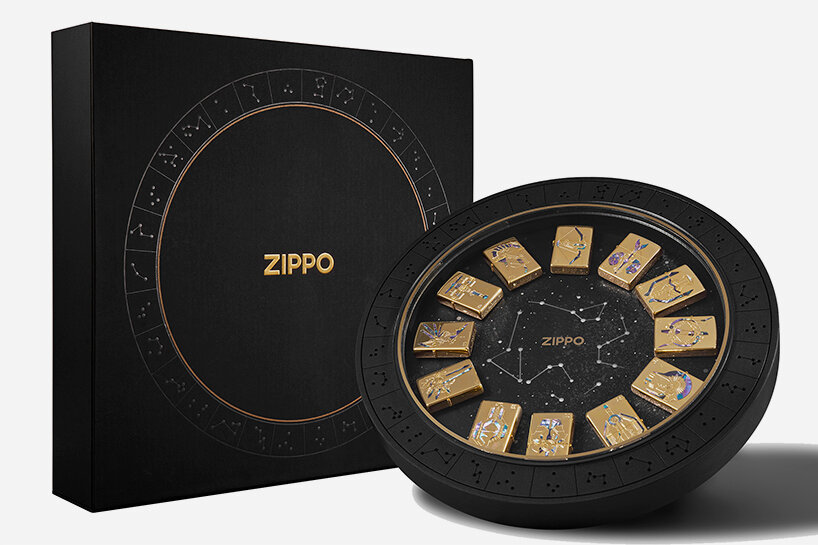 constellation lighter packaging by sunhwa lee and wenyuan chen
image credit creative center shanghai
name: constellation lighter packaging
designer: sunhwa lee, wenyuan chen
award: gold
category: packaging design
the packaging design by sunhwa lee and wenyuan chen is developed as a limited edition and collection that most definitely appeals to the zippo lighter enthusiasts. inspired by zodiac constellations, the overall shape of the inner packaging resembles a spaceship, whilst the surface represents the beautiful stars at night. most importantly, paper is predominately used as the company always stays true to sustainability morals.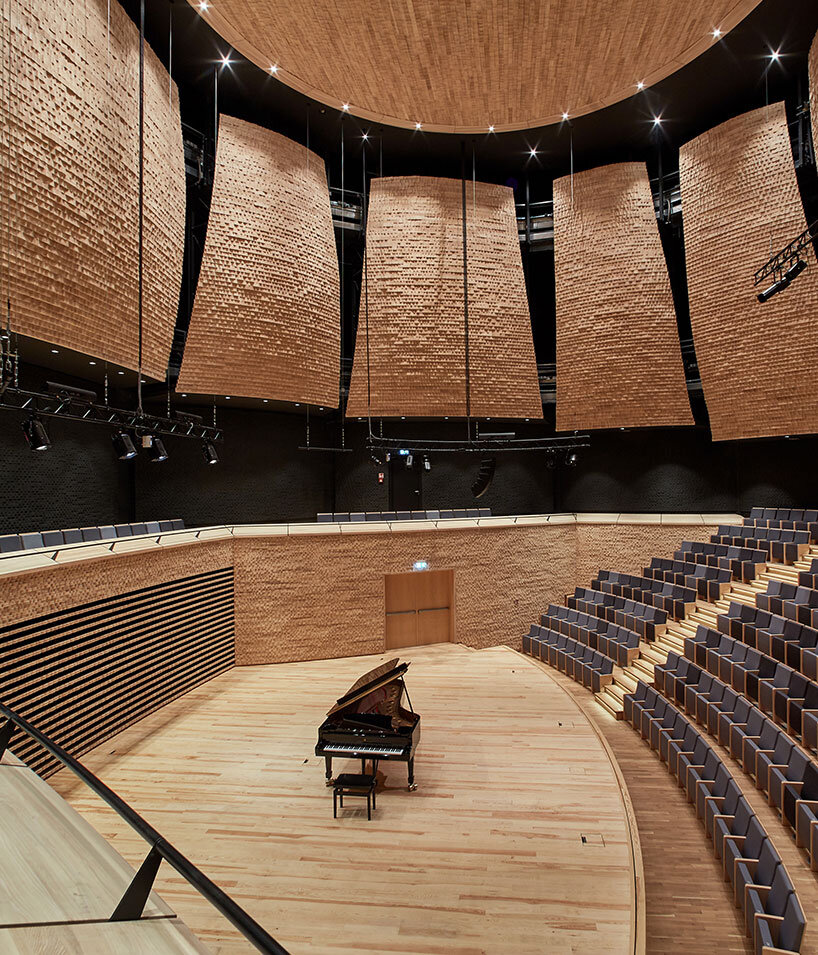 arch concert hall by tomasz konior
image credit bartek barczyk
name:  concert hall in warsaw
architect:  tomasz konior
award: platinum
category: architecture, building and structure design
polish architect tomasz konior pays special attention to a former orphanage and transforms it into one of warsaw's most visually capturing music schools. by extending the urban fabric, the cultural quality and functionality of the entire complex is elevated. with concrete, steel and wood, a unique entrance into the atrium is formed, whilst the internal foyer lit by daylight, becomes the keystone of the old and new.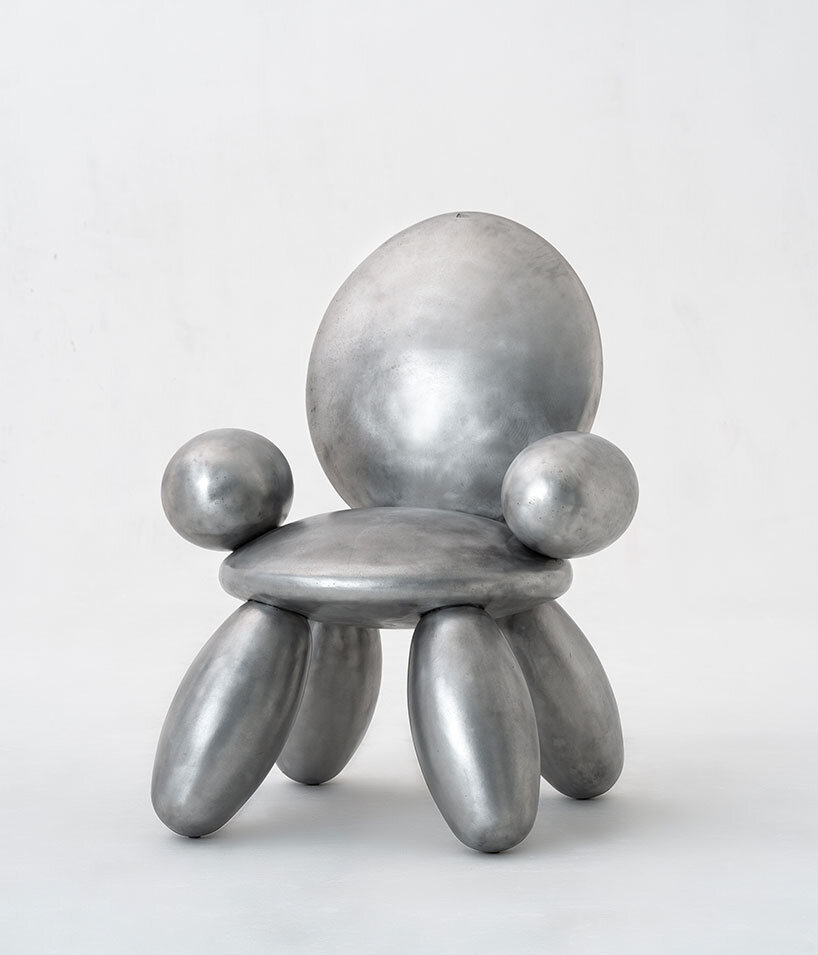 bubble chair by grigorii gorkovenko
image credit alexei mun
name: bubble chair
designer:  grigorii gorkovenko
award: platinum
category: furniture, decorative items and homeware design
the all-handcrafted aluminum bubble chair is the 'metal monster with the gentle soul' as grigorii puts it. what seems like a light inflatable form is in fact manually casted robust aluminum. using an injection molding technique the designer uses 80kg of metal to pay respect to traditional labor while merging it with contemporary finesse.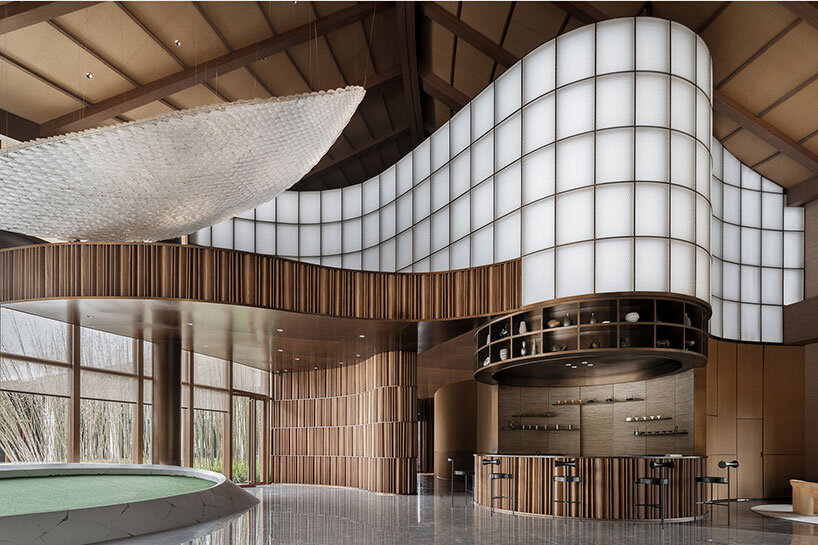 qingcheng creek by nine dimension design
image credit 404NF STUDIO
name: qingcheng creek
interior designer: nine dimension design
award: gold
category:  interior space and exhibition design
in chengdu china, real estate qingcheng creek draws tourists into a fairyland landscape. the spirit of mountains and rivers is embodied by nine dimension design through the rustic textures of wood and stone in curved outlines and soft angles. as a result, a semi-open creek village is architected.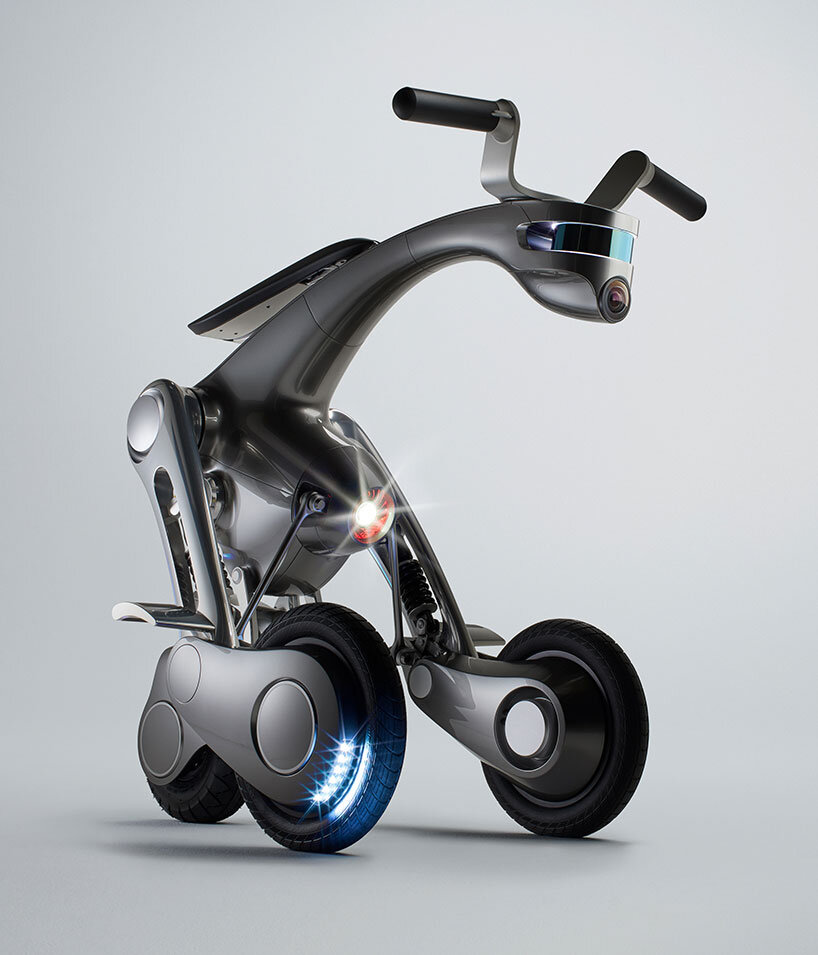 canguro mobility robot by shunji yamanaka-furo
image credit yusuke nishibe
name: canguro mobility robot
designer: shunji yamanaka-furo
award: platinum
category: vehicle, mobility and transportation design
japanese design canguro by shunji yamanaka-furo is an autonomous mobility robot built using AI technology. the three-wheeled device can self-drive to specified destinations or even follow its walking user. operating canguro is easy, whether mounted in a shopping mall or in the street as all it takes is a smartphone for activation. to enhance the unity between rider and robot, sensors that detect user activity as well as a heartbeat-like communication system are installed.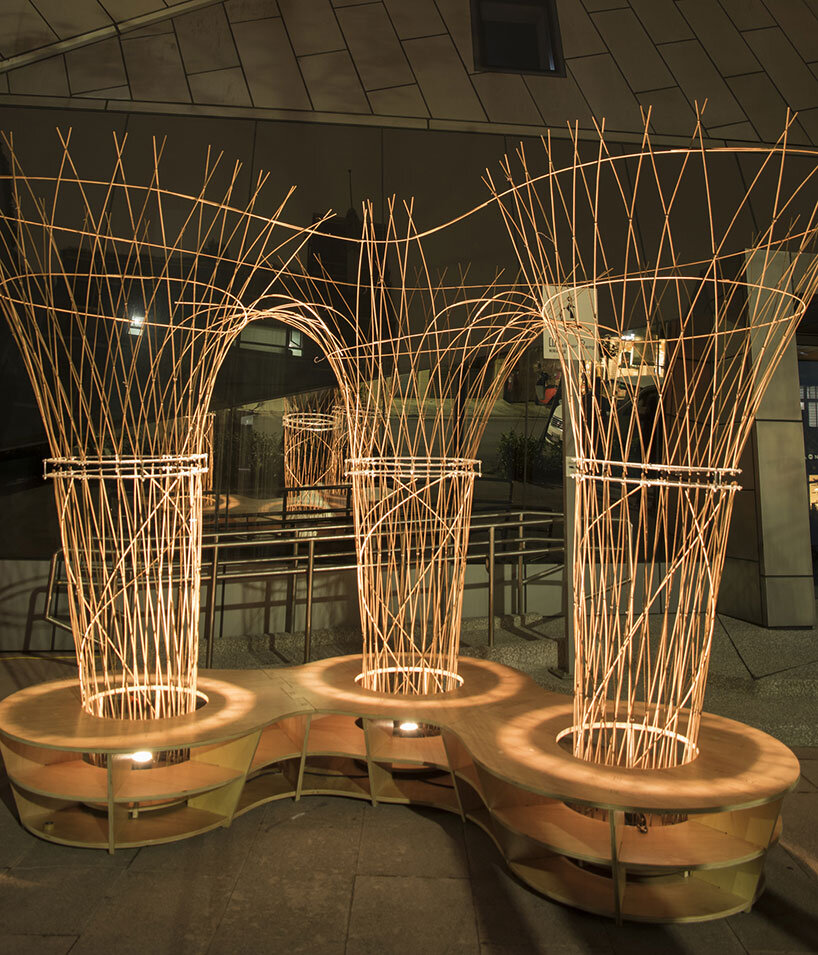 three tree by daisuke nagatomo
image credit daisuke nagatomo
name:  three tree
designer: daisuke nagatomo
award: silver
category: lighting products and projects design
daisuke nagatomo creates a light installation in the form of an organic bamboo structure inspired by traditional asian weaving. three tree redefines the usage of bamboo through laser-cut and CNC fabrication, incorporating LED lights and fixtures. the challenge mainly falls into merging the digital modeling with handcrafting technologies, forming this way a braided canopy functioning as a seating bench.