'hiplant' is a six-in-one smart machine that beyond a flowerpot, serves also as a bluetooth speaker, humidifier, air purifier, desk lamp and alarm clock. thanks to its compact and simple design, it fits in various places without taking up space. the smart planter comes in four colors, including white, pastel green, dark and light brown, and brings a touch of nature into each space.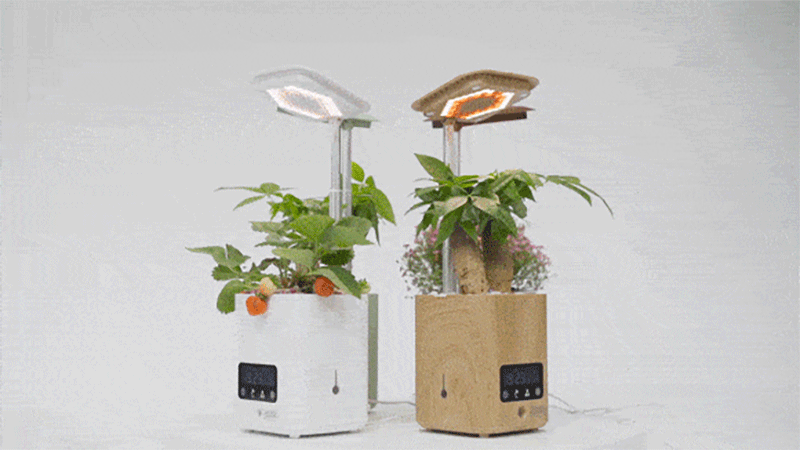 all images courtesy of greenfunding
this multi-skilled device by triple L combines functions contributing to the user's health; it improves air quality and refreshes. adding a beautiful touch to the interior — in the bedroom, living room, or office — it improves indoor brightness, carrying a bit of green within. two-color LED lights, white and orange, promote the photosynthesis of plants to grow faster and better, while producing bright and eye-friendly strobe-free light. meanwhile, the brightness can be adjusted in two steps, and it can also be used as a nightlamp.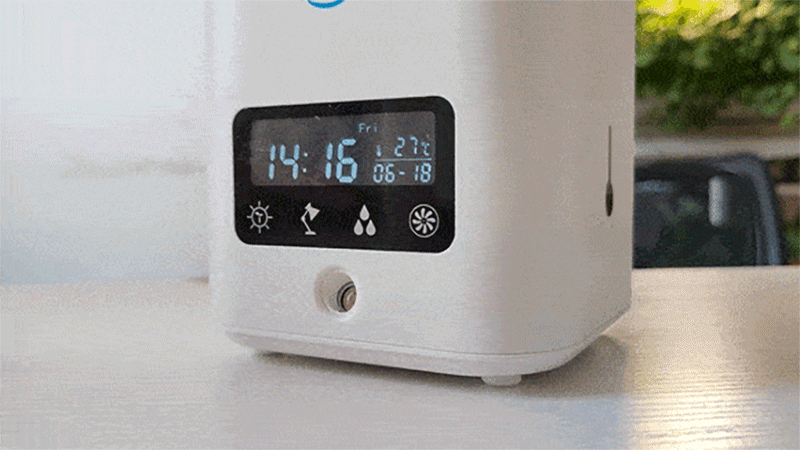 if one turn on the bluetooth function and pair it with the smartphone, 'hiplant' can play music serving as a speaker. it is also very useful as a humidifier while combined with aroma oils, it can effectively diffuse the scent. the double purification of plants and negative ions deodorizes, removes pollution, and improves air quality.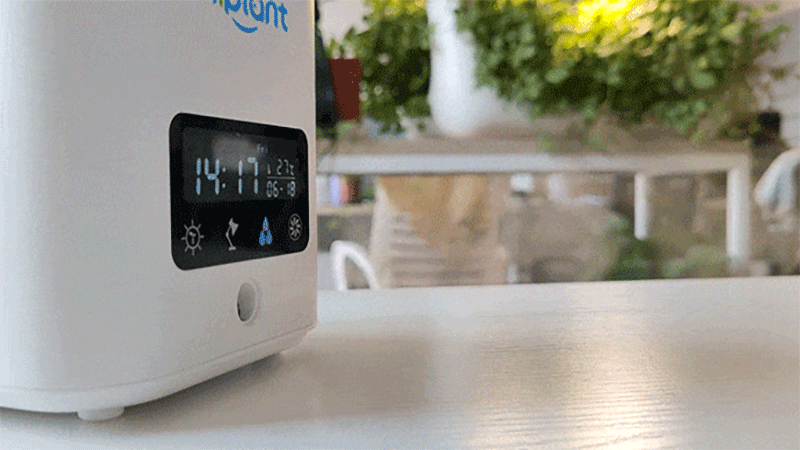 'hiplant' includes two modes: an automatic and a manual one. the first mode can be turned on and off automatically at a fixed time every day and can be used for trips of several days. in manual mode, there are two levels of brightness and humidification adjustment, which one can modify to their liking. moreover, the height of the LED is adjustable with a telescopic arm, changing according to the growth of the plant. the absorption sliver automatically waters the plants, so you don't have to worry about taking care of them once traveling. moreover, there are visible water level windows on the left and right, so the users can easily check the amount of water in the plant and the humidifier.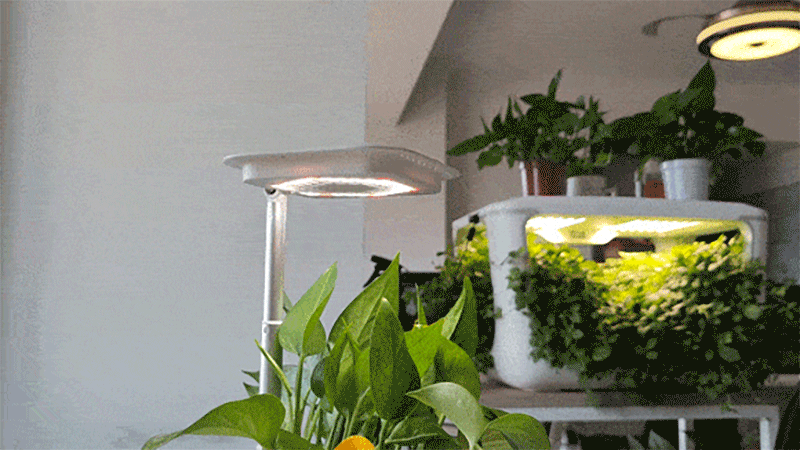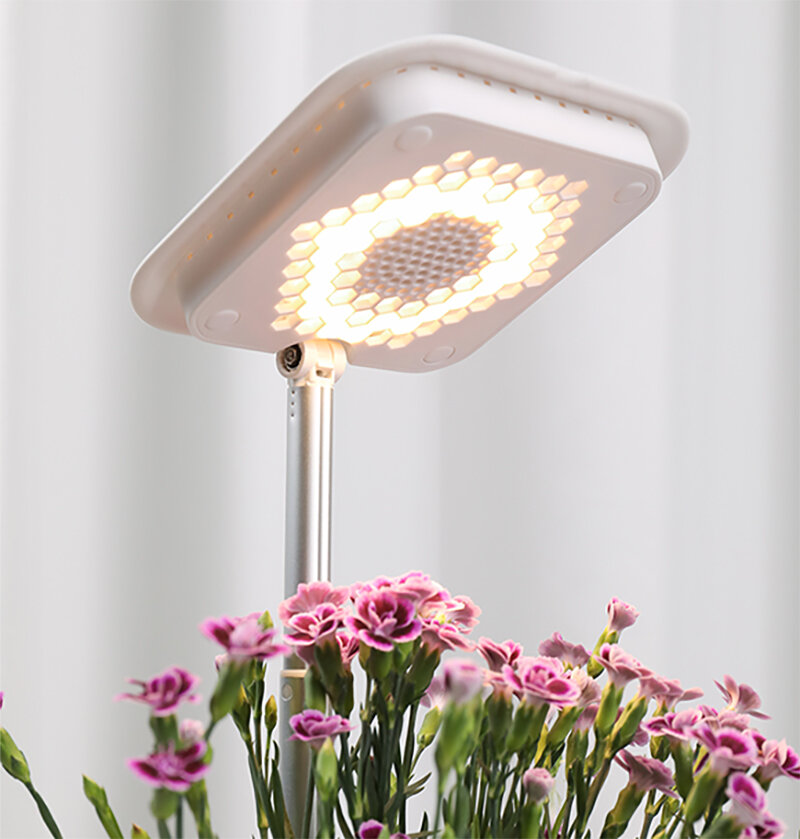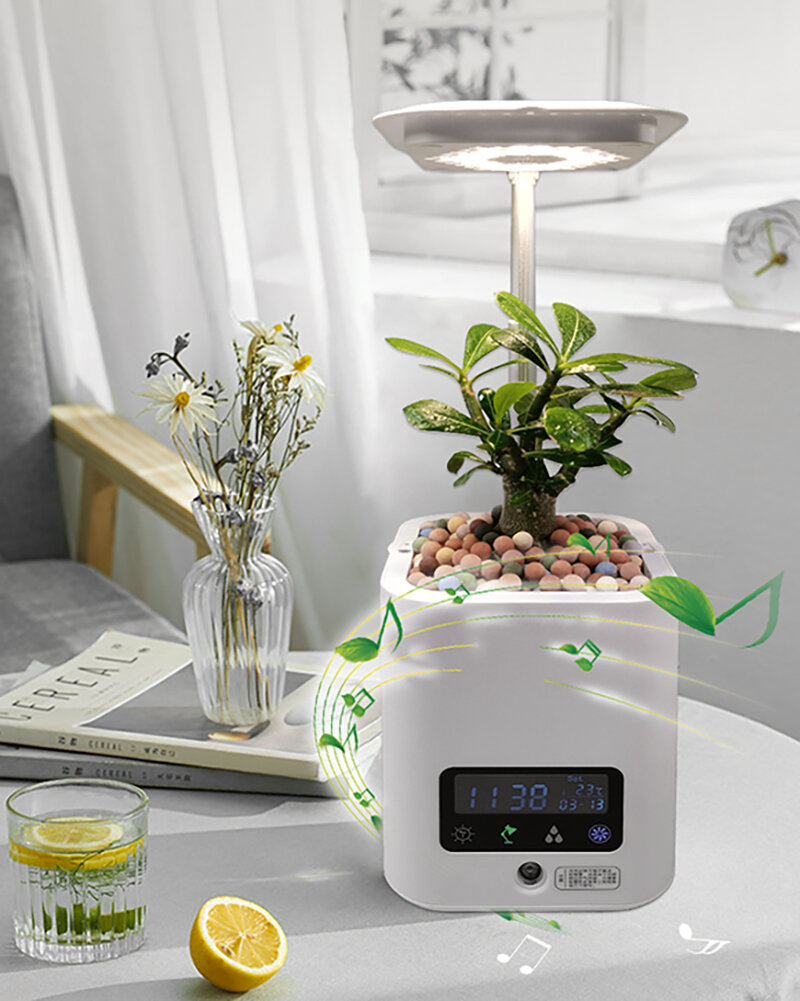 project info:
name: hiplant
designer: triple L
christina petridou I designboom
jul 12, 2021