paulo merlini architects adds a feature spiral staircase to a three-story headquarters for two companies in matosinhos, portugal. designed for e-goi, an email marketing platform, and clavel's kitchen, an agency that produces digital content for food brands, the project fuses an existing warehouse with a new structure to create one fluid office building.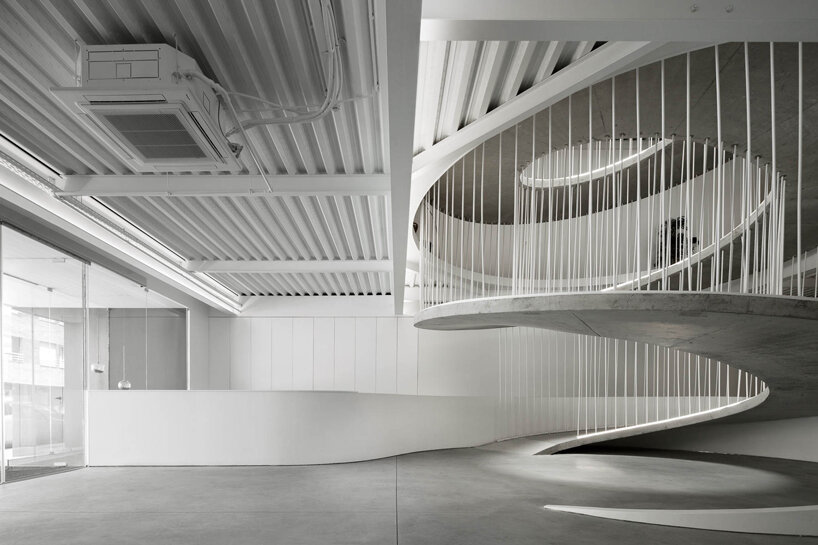 images by  ivo tavares studio
connection, spatial flexibility, and natural light are some of the key components of the project. the main challenge for the architects was to unify the two buildings and establish a dynamic between the two companies, one which would make them distinct from each other but allow them to work in harmony.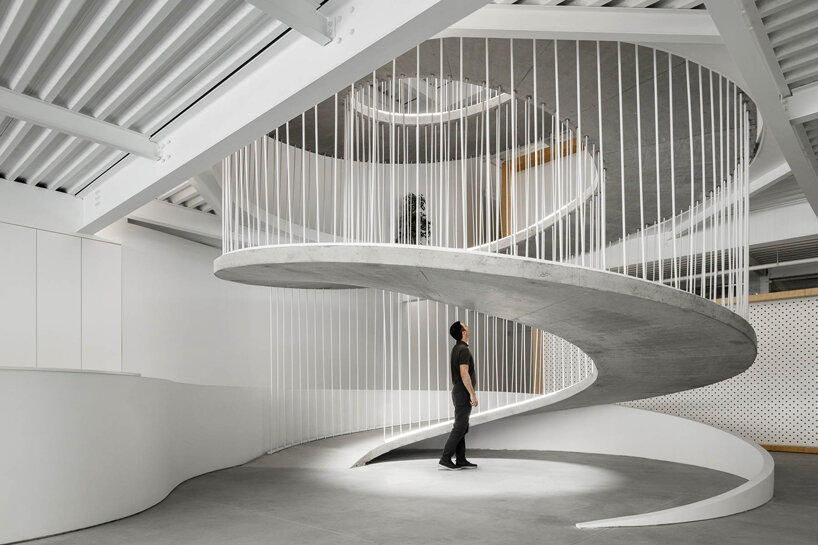 paulo merlini architects comments, 'one of the most important issues in designing a company's headquarters is to create a space that expresses and is in line with the corporate culture. in this case, both e-goi and clavel's kitchen, present a rather informal type of management, although extremely professional, and asked us for a space that would express that, a fluid, equal, heterogenous and unpretentious space.'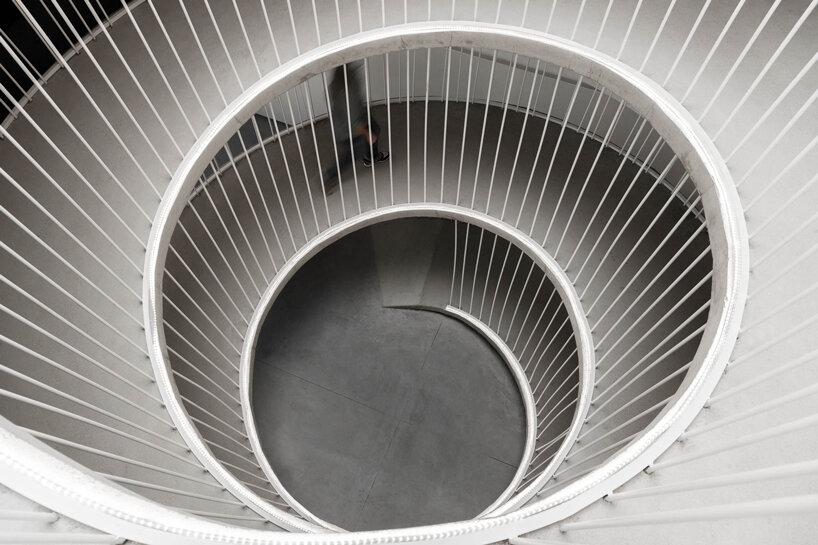 to organize the varied program, which includes a photography studio and a 100-person dining space, the design team inserted a series of wooden boxes. the boxes enclose more private functions such as meeting rooms and video-call booths, and are scattered throughout the space 'in a kind of organized chaos', explains the architects.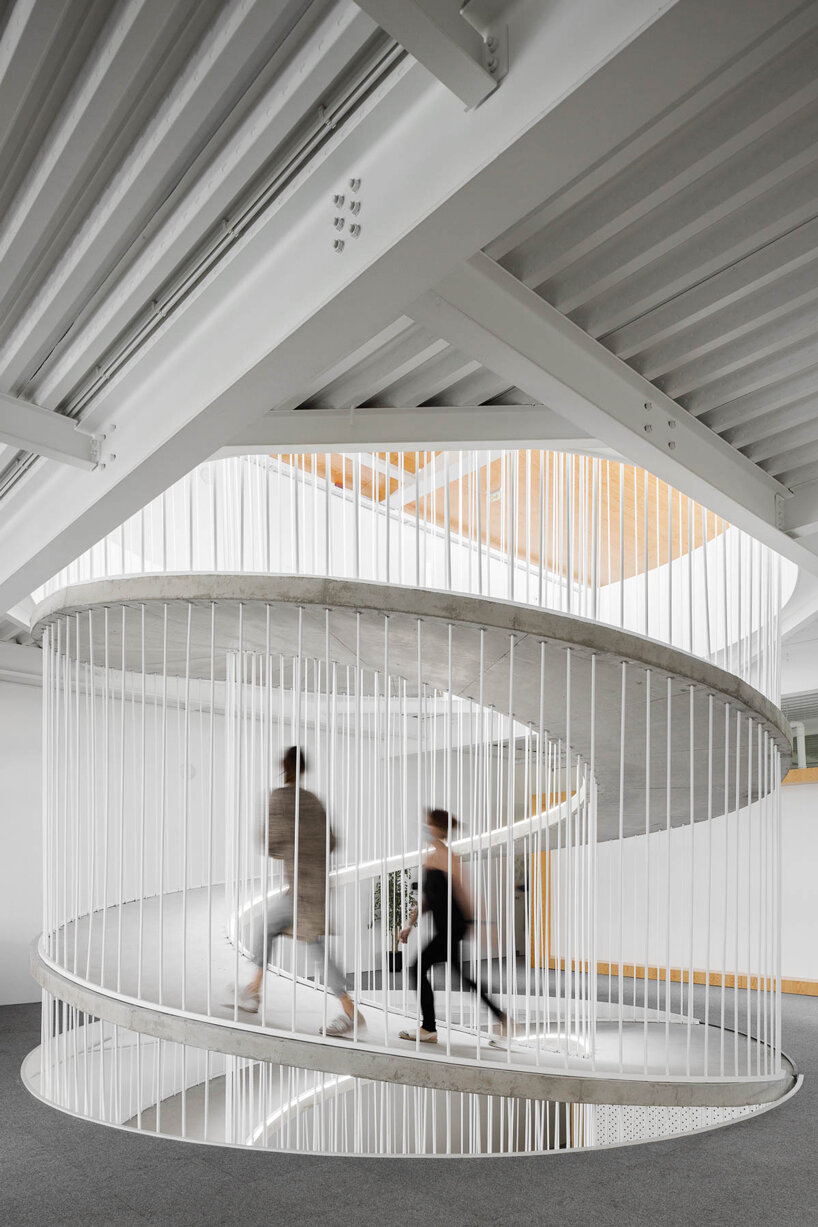 a concrete spiral staircase serves as the principle vertical circulation route between the three floors and as the main feature of the project thanks to its smooth, sculptural shape. slender balustrades allow sunlight from the rooflight at the top to permeate down into the floor plans, helping to resolve the issue of natural light.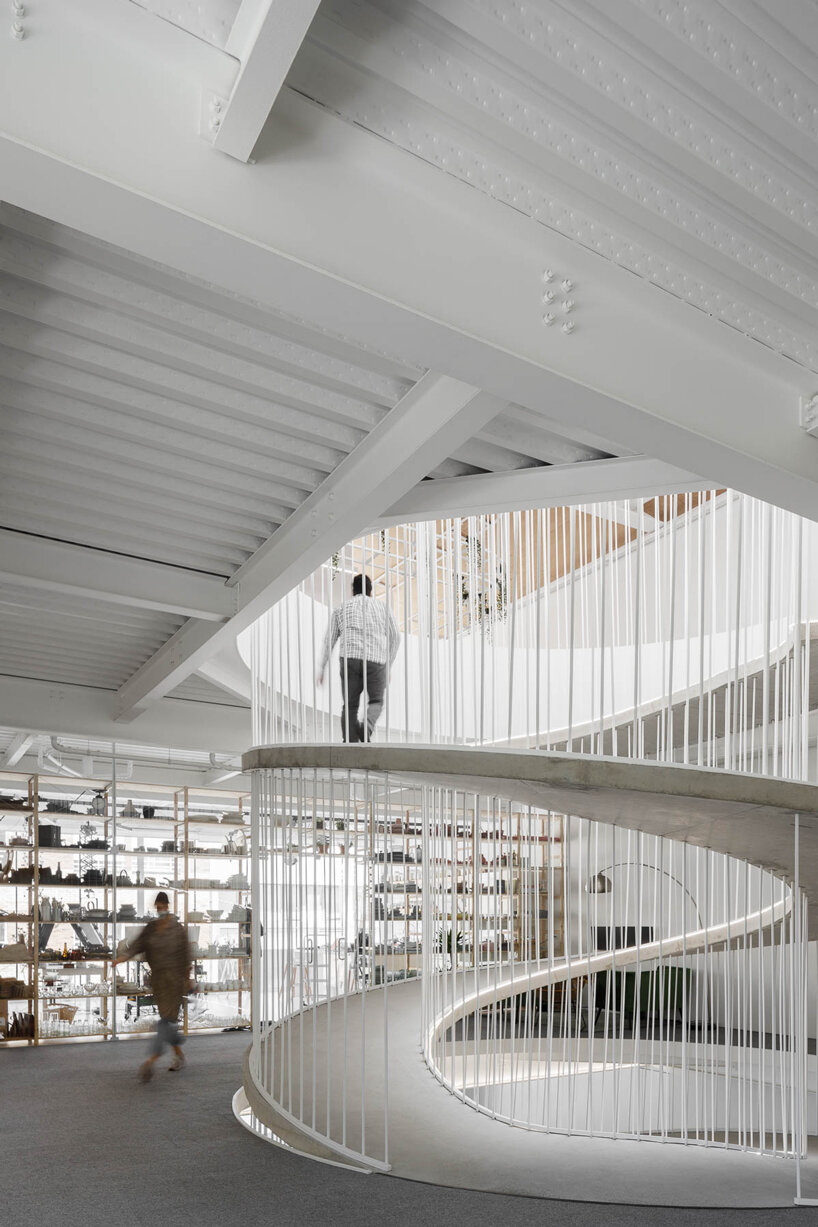 other strategies to ensure natural light include windows on the rear, west-facing elevation, and a completely glazed main façade. furthermore, the photography studio on the second floor and the restaurant on the third floor are positioned next to this all-glass elevation to establish a lively dialogue with the street below.