located in triantaros, in the greek island of tinos, this house by aristides dallas architects features a cube made of fair-faced concrete hovering over the existing stonework. the project combines traditional and contemporary architecture features, while making the distinction between the old and the new clear. a horizontal opening is formed between the existing old structure and the new one, developed as a transparent zone that brings natural light in and frames views of the horizon.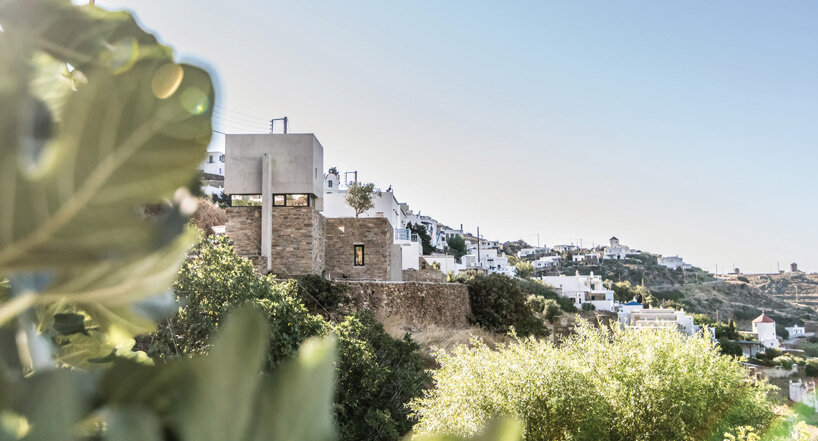 image by evelyn foskolou
all other images by panagiotis voymvakis unless stated otherwise
seeking for the minimum intervention possible in the overall landscape, aristides dallas architects has developed a contemporary yet critically traditional house that harmonically integrates a concrete cube with the existing stone mass. the residence takes its cues from the traditional architecture of the dovecotes of tinos – the fortress-like stone structures that can be found around the island. 'the residence introduces a contemporary architectural vocabulary, in a harmonic mixture of the traditional and modernistic features of the greek countryside,' explains the studio.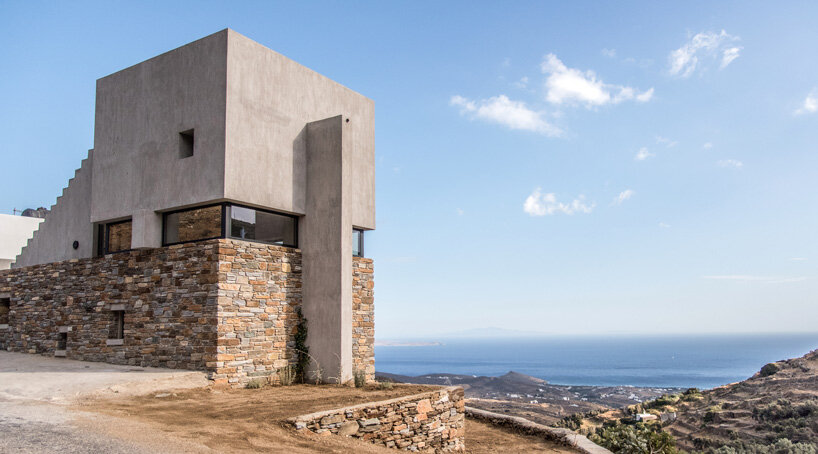 image by evelyn foskolou
set between the existing old structure and the new one, the horizontal opening forms a point of cessation on the external envelope. it also develops a transparent zone, provides plenty of natural light for the spaces inside and frames views of the horizon. at the same time, a big square opening breaks out of the stone structure in front of the sitting-room. this opening operates as a screen which sets the view free while forming a small berm (outdoor sitting-room) at the yard. 'this is the point of bonding the "inside" with the "outside",' says aristides dallas.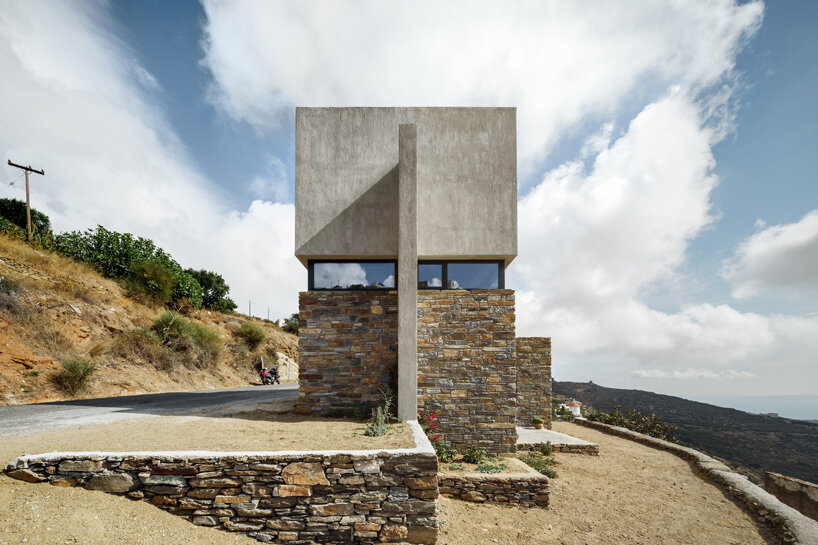 image by george messaritakis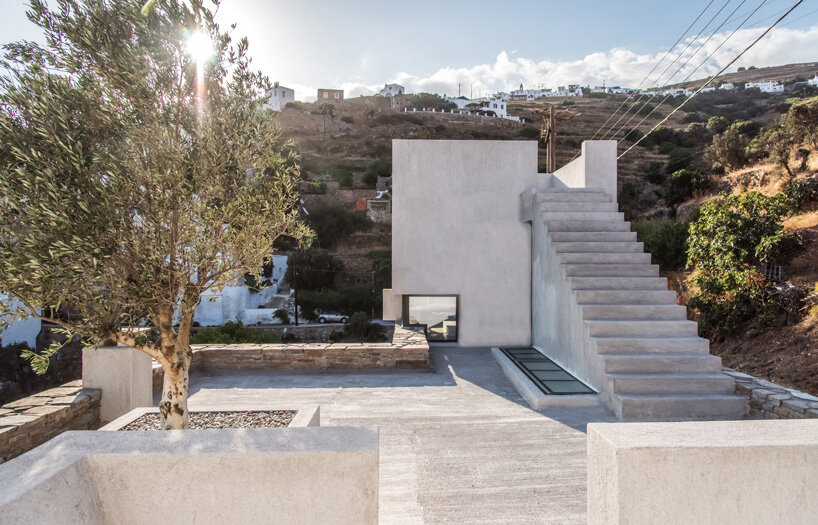 image by evelyn foskolou