sustainability, emotional design and high performance combine in the world premiere of the all-electric AUDI e-tron GT. it debuts the vorsprung durch technik brand's answer to tesla model S and the porsche taycan. first shown at the LA auto show in 2018, the production design – which includes the standard and RS editions – expands their electrified line-up following the e-tron sportback in 2019 and the original e-tron in 2018.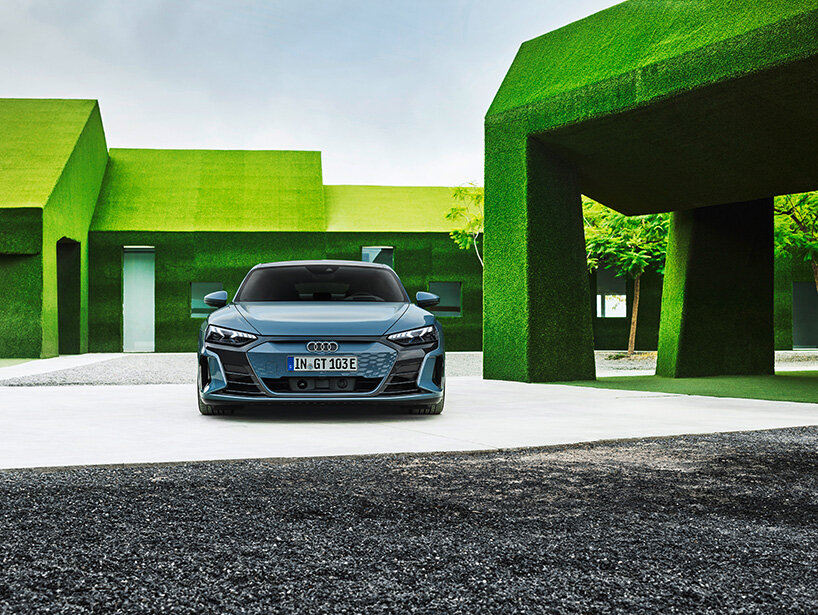 all images courtesy of AUDI 
as the brand's high performance model, the AUDI e-tron GT has explosive numbers to match its electric design. its flat-floor architecture consisting of 93.4 kWh lithium-ion batteries with a unique integrated cooling structure, provide a low center of gravity for excelling handling. 469 hp or up to 522 hp with overboost for 2.5 seconds with launch control, races it from 0 to 60 mph in 3.9 seconds and up to a top speed of 152 mph. the RS edition delivers 590 hp and up to 637 hp with overboost. it then accelerates from 0 to 60 mph in 3.1 seconds to a top speed of 155 mph. as well as speed, the e-tron GT offers great mileage at 238 miles and 232 miles for the RS edition respectively. 270 kW DC fast-chargers replenish its battery from 5-80% in just 22.5 minutes.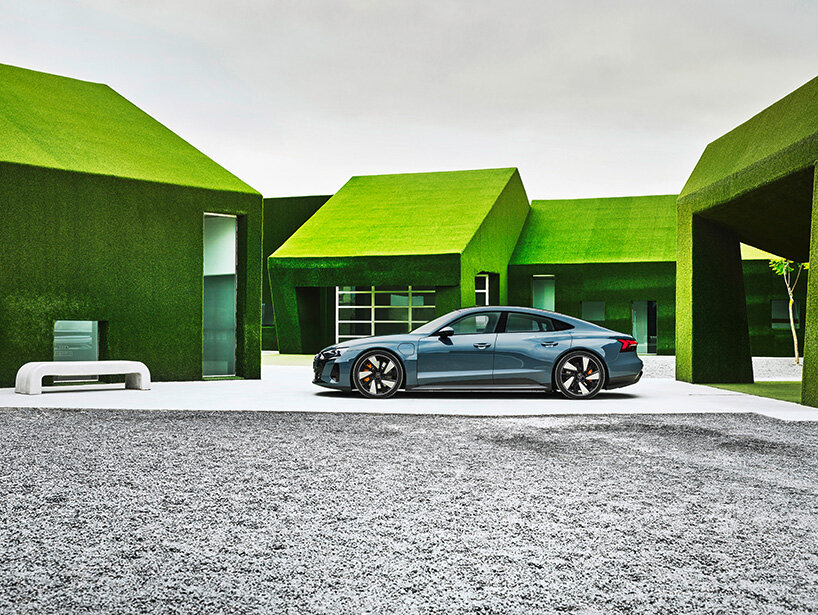 drawn from the wind tunnel, the exterior design of the AUDI e-tron GT reflects its performance-driven nature. the arrow-shaped front is emphasized by the HD matrix-design headlights with laser light for great high-beam visibility. the hallmark singleframe sits in between at the center, displaying an inverted reinterpretation of their honeycomb design. distinctive quattro blisters then feature above each wheel.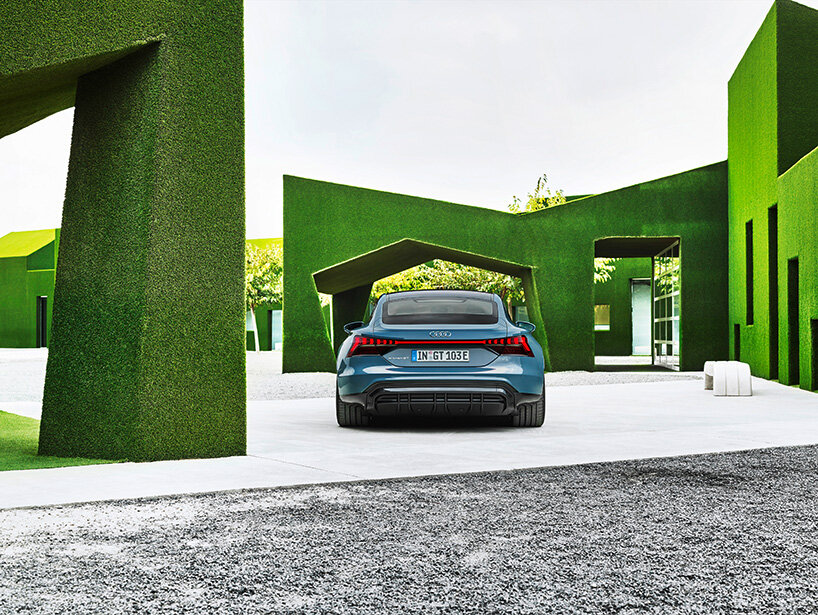 its flat, wide and long wheelbase defines the proportions of a classic gran turismo. its roofline – made from lightweight, high-strength five-layer carbon fiber reinforced plastic roof – gently slopes towards the rear. the wheel arches and shoulders are sculptured emphatically to accentuate its dynamic image. a strongly chiselled lower doorsill line emphasizes its battery pack and electric foundation whilst delivering an eccentric design.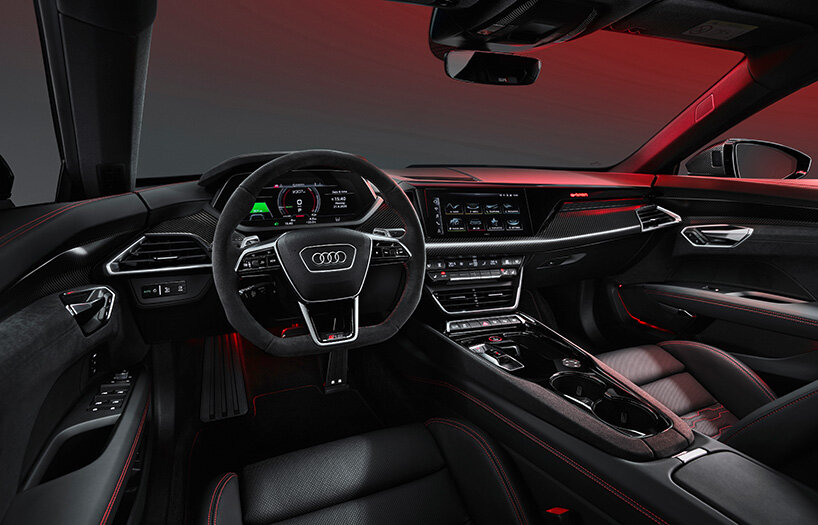 despite its tapered rear, the cabin provides a large dose of everyday usability coupled with quality and sustainability. the interior is highly sports-focused with the dashboard, for example, visibly orientated towards the driver's seat. the screen of the central instrument and the touchscreen above the center console come with a black-panel look finish. the calm design is underscored by horizontal architecture. leather-free choices adorn the whole interior of the sportscar, from recycled materials to dinamica and alcantara upholstery.