the 'guðlaug baths' by basalt architects are nestled into a rocky breakwater barrier that runs along the langisandur beach in akranes, on iceland's west coast. the project's shape takes its cues from the naturally occurring pools of seawater, which form around rocks sitting on the beach as the tide flows in and out. the baths are open to the public and composed of three platforms, each serving a different function.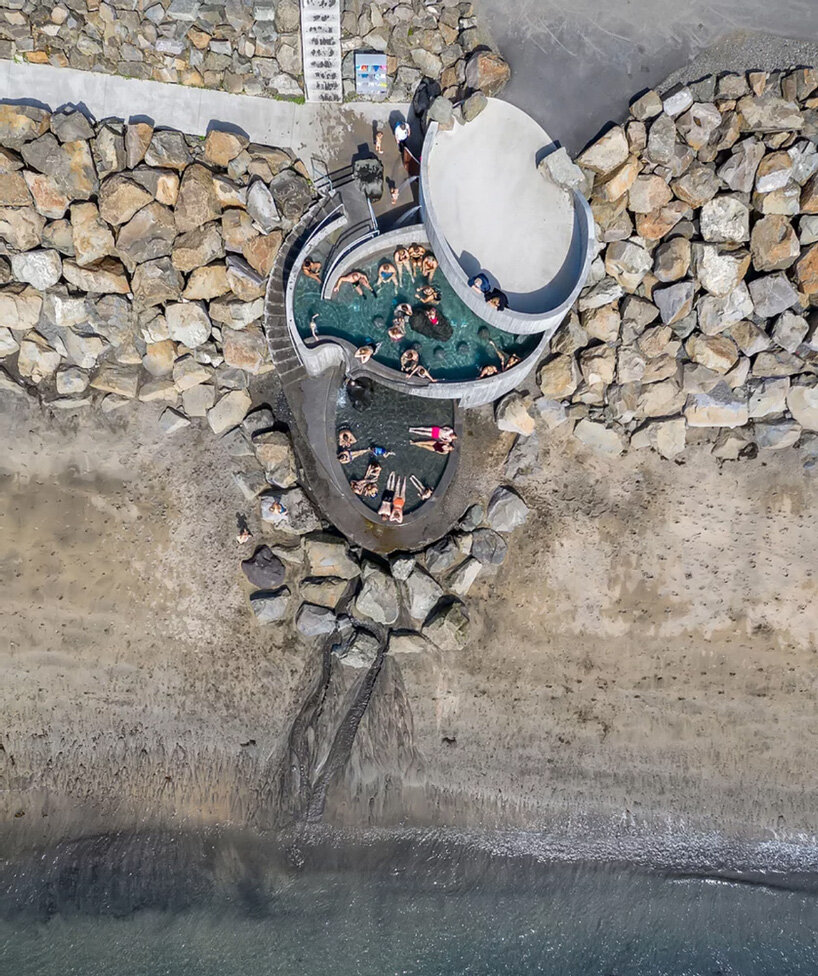 all images courtesy of basalt architects
basalt architects' 'guðlaug baths' are located on the langisandur beach, a popular common space for the people of akranes who pass by to enjoy the views, as well as use the beach for a variety of activities. the project is nested in a rocky breakwater barrier that runs along the beach, and shelters sports grounds from the north atlantic ocean. north of the baths is a soccer stadium with an exposed concrete structure, whose 'underbelly' has been repurposed to include changing rooms, a café, and storage facilities.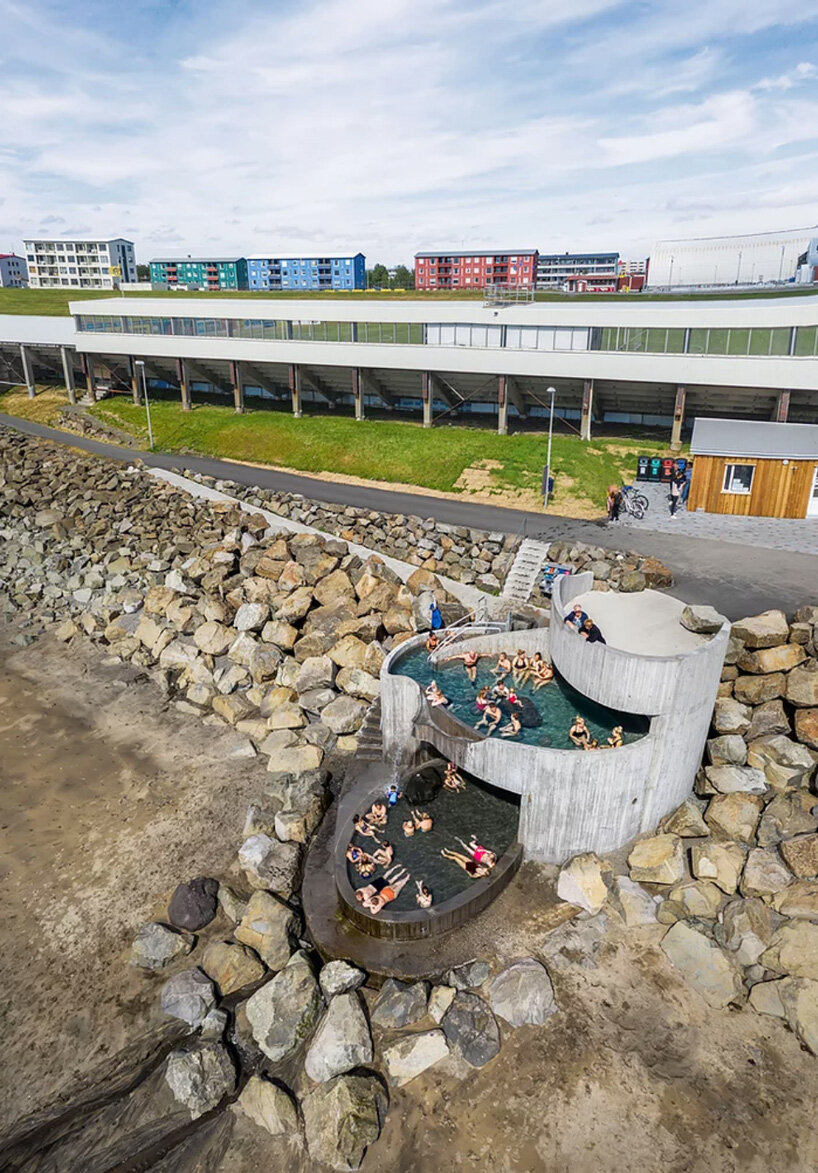 the baths play a supporting role to the beach and surrounding facilities, acting, for example, as a gathering point for ocean swimmers in dire need of warming up. the form of the project references the naturally occurring pools of seawater that form around rocks on the beach. it consists of three platforms: the top, which serves as a viewing deck/roof; the middle, which is the guðlaug bath itself and flows into the bottom; and a shallow pool at beach level.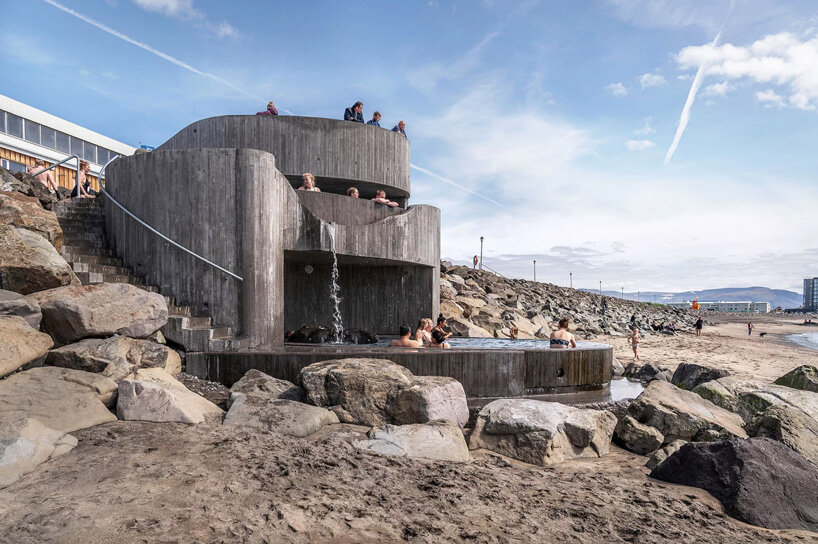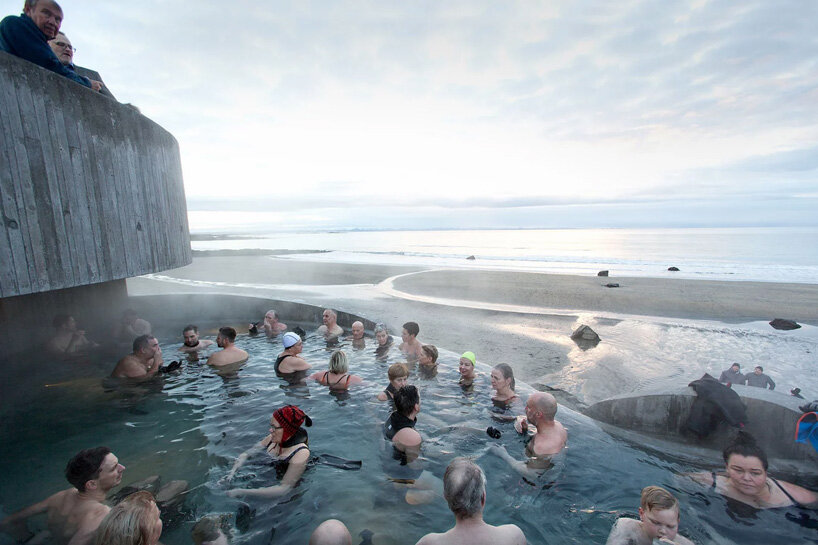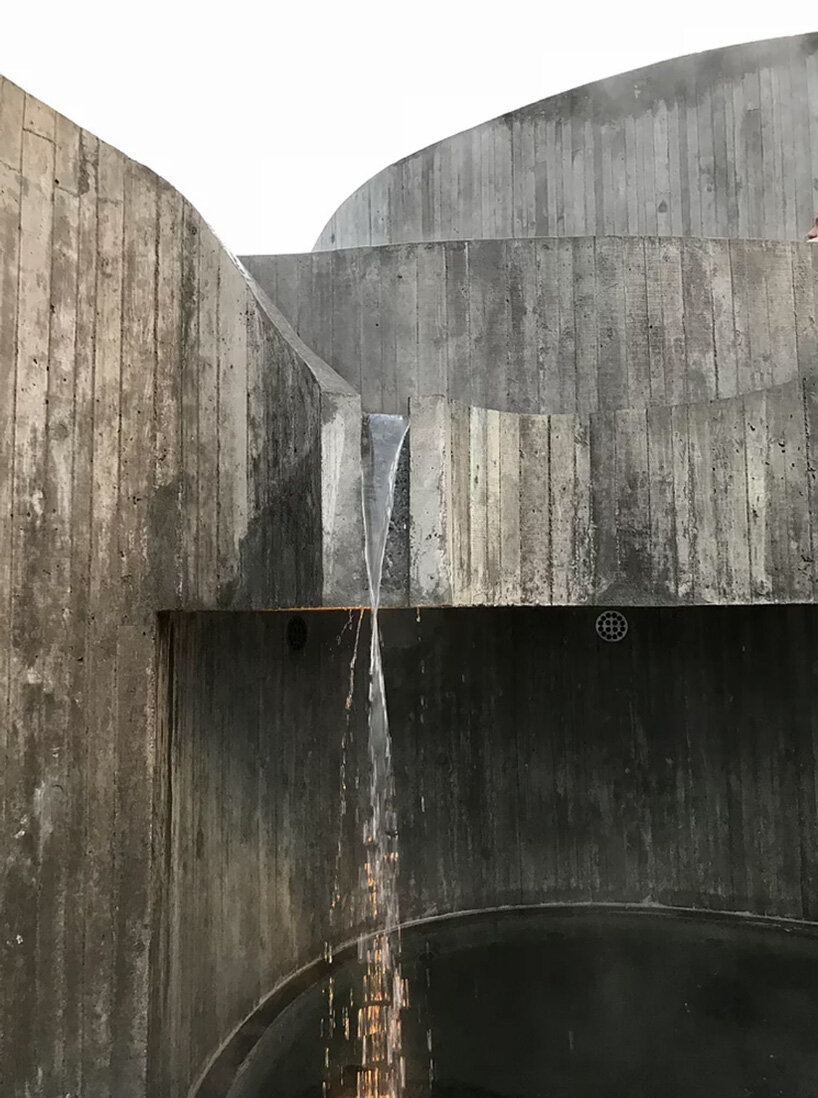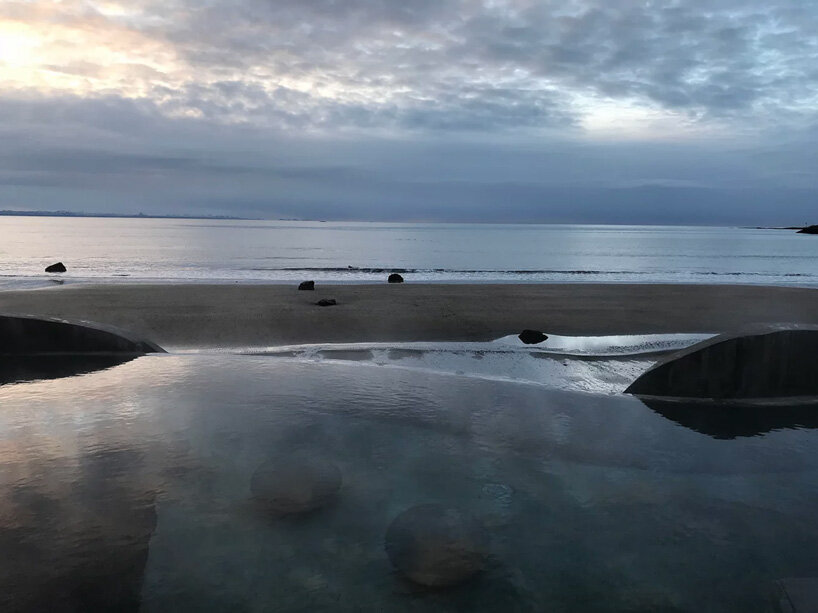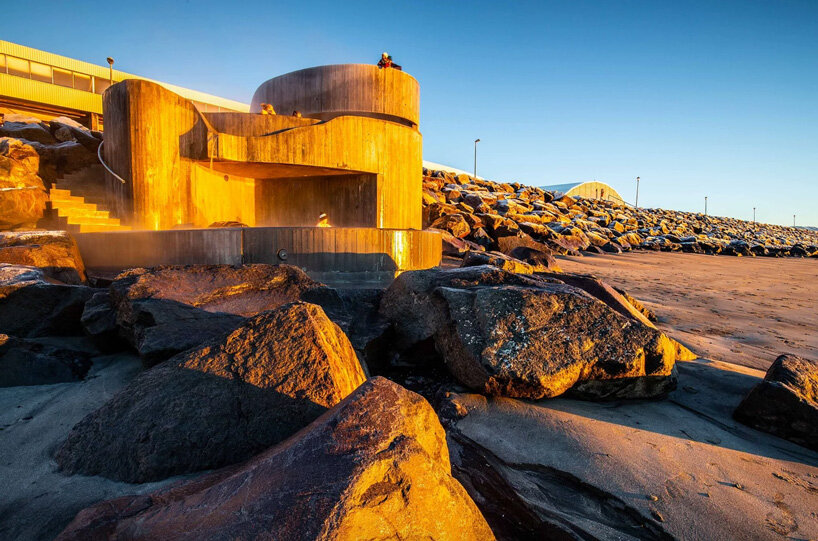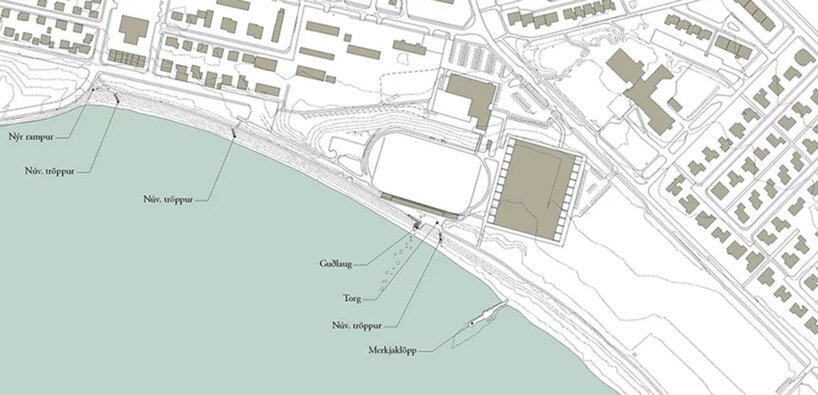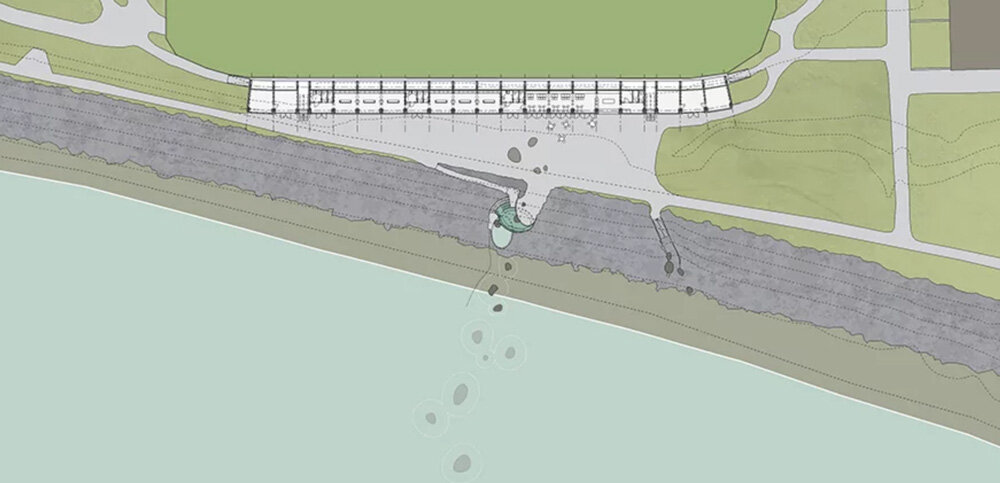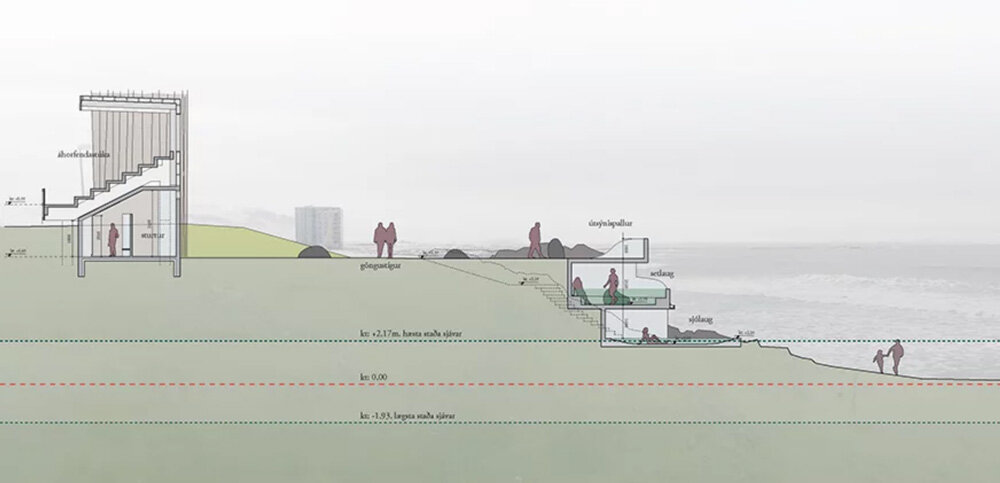 project info:
name: guðlaug baths
architect: basalt architects
location: akranes, iceland
area: 100 m2
program: bathing facilities
client: akranes municipality, guðlaug gunnlaugsdóttir and jón gunnlaugsson memorial foundation
team: guðjón kjartansson, hrólfur karl cela, jón guðmundsson, sigríður sigþórsdóttir
sofia lekka angelopoulou I designboom
feb 10, 2021