R & company and BassamFellows present a contemporary celebration of modernism under the roof of a newly restored building designed by philip johnson. the exhibition modern in your life explore the work of designers craig bassam and scott fellows. hosted within the 1952-built schlumberger administration building, the shows explore BassamFellows' continuing dialogue with historic modernist furniture, art, and architecture. the newly restored structure along with the contemporary furniture collection stand in harmony alongside iconic pieces preserved from the mid-twentieth century. see our coverage of BassamFellows' restoration of the philip johnson building here.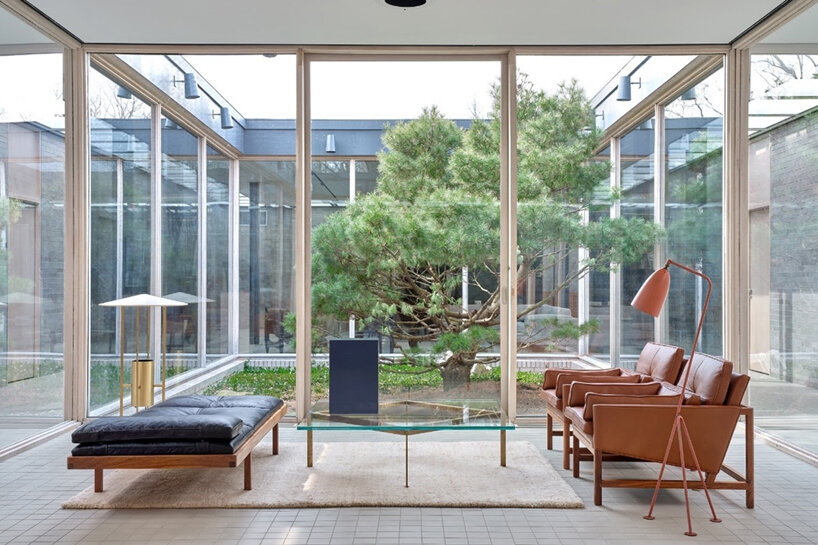 image courtesy of R & company
presenting modern in your life, BassamFellows and R & company express influence from the good design exhibitions at MoMA, curated by philip johnson in 1951 and 1955. the show at the schlumberger building in connecticut is curated by erica barrish and R & company's director of museum relations, james zemaitis. BassamFellows exhibits its original works side by side with an impressive collection of pieces created by such iconic designers as charles and ray eames, florence knoll, hans wegner, alvar aalto, marcel breuer, eero saarinen, and josef albers, to name only a few. the dialogue between the historic and contemporary pieces only highlights the incredible attention to craft, materials, and joinery which craig bassam and scott fellows maintain. the expressive details of each piece echo those of the architecture, which sees meticulous attention by philip johnson in the subtle reveals along the skylights and ceilings, and the beautifully crafted joinery of the window frames.
alongside modern in your life in connecticut, R & company is showing a related exhibition carve, curve, cane at its location in tribeca, new york. this show surveys the rich materiality of BassamFellows' work. reservations are suggested for the tribeca exhibition at 82 franklin street and are required for the schlumberger administrative building installation in connecticut. 

bassamfellows, wood frame armchairs, 2015
image © designboom
R & company curator james zemaitis comments on 'modern in your life' presented together with BassamFellows at its philip johnson-designed headquarters: 'the summer exhibition at the schlumberger administration building presents a selection of design, which was included in moma's good design exhibitions, within a johnson-designed interior, juxtaposed to paintings and sculpture by bauhaus-trained artists and the contemporary design of bassamfellows. connecticut played a significant role in the promotion of modernism and the international style in the united states, from the bauhaus interiors assembled by wadsworth director chick austin in his hartford residence in the early 1930s, to the postwar buildings of the 'harvard five' architects – which included johnson, breuer, and noyes — in and around new canaan.'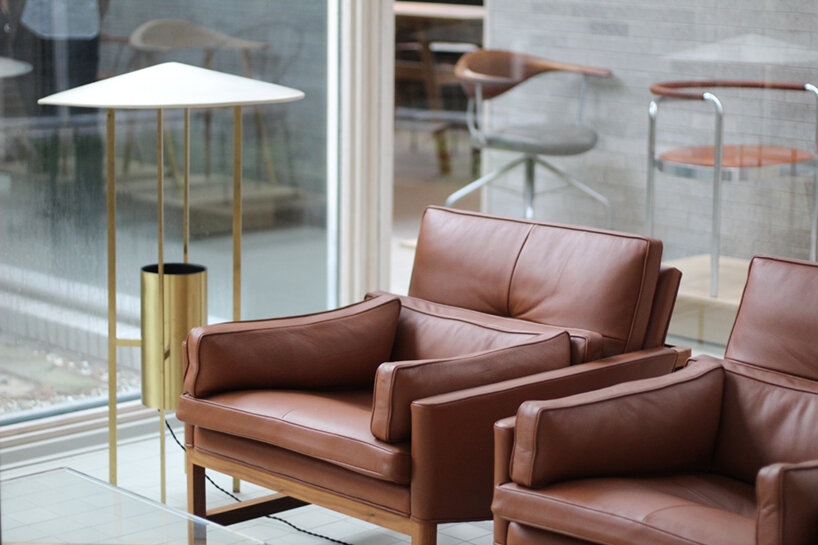 bassamfellows, wood frame lounge chairs, 2005
philip johnson and richard kelly, (four-legged) floor lamp 1954-67
image © designboom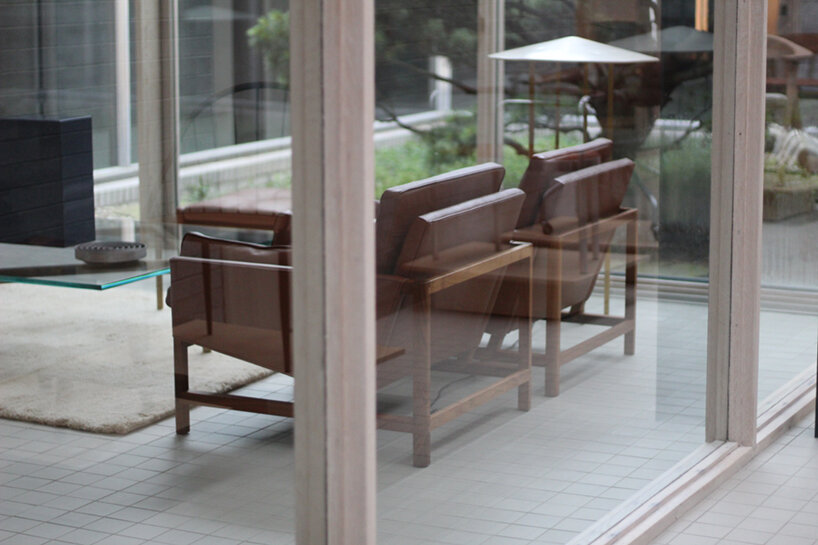 bassamfellows, wood frame lounge chairs, 2005
image © designboom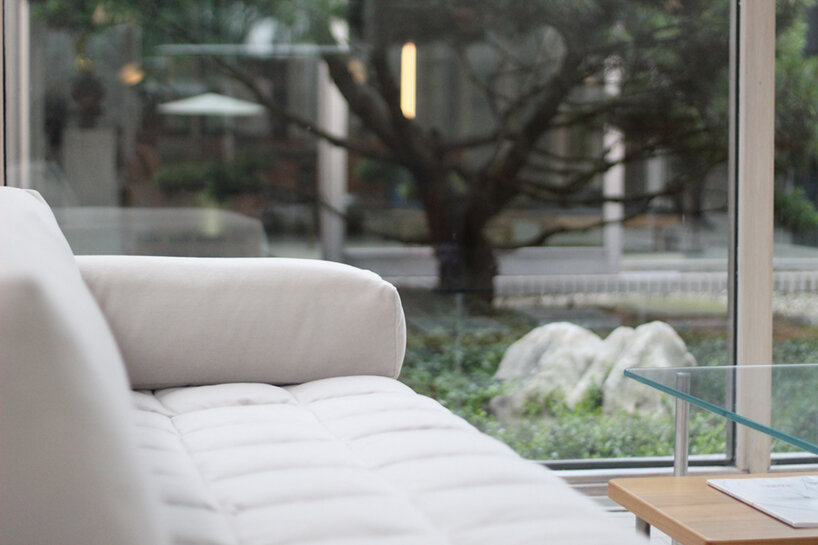 bassamfellows, asymmetric sofa, 2014
image © designboom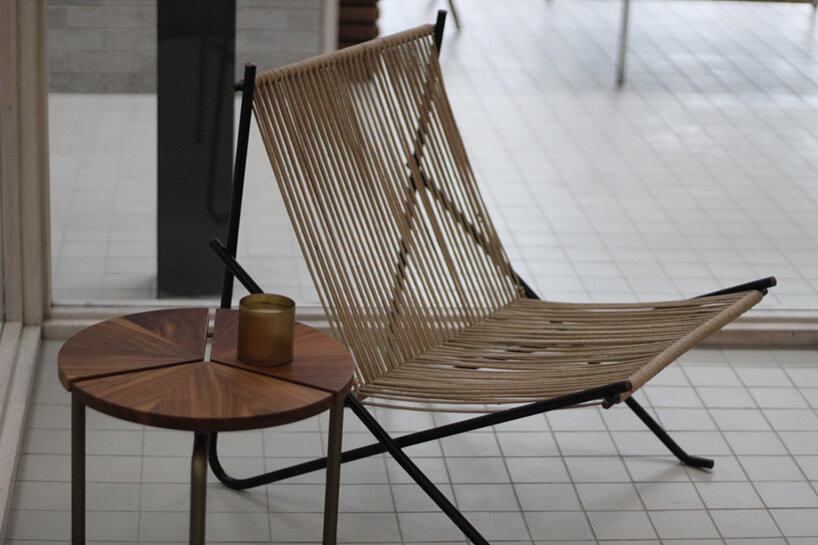 poul kjaerholm, holscher chair, 1952-53
bassamfellows, circular side table, 2002
image © designboom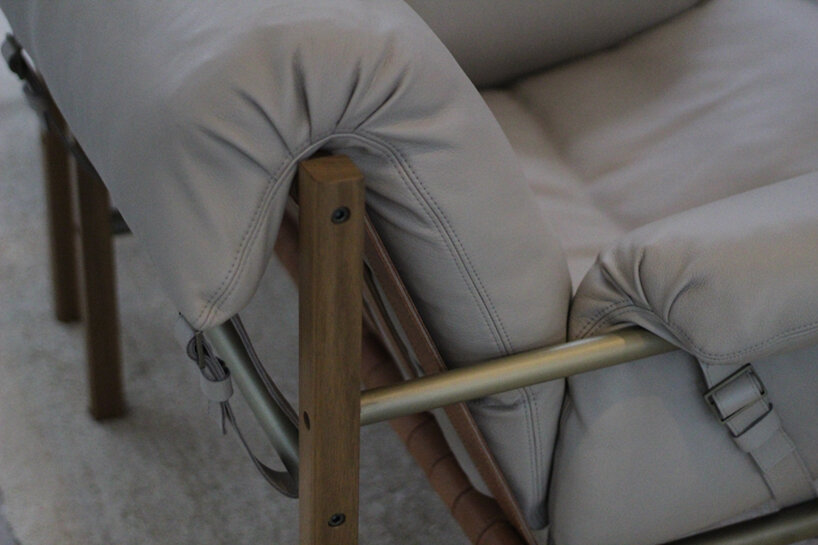 bassamfellows, sling club chairs, 2017
image © designboom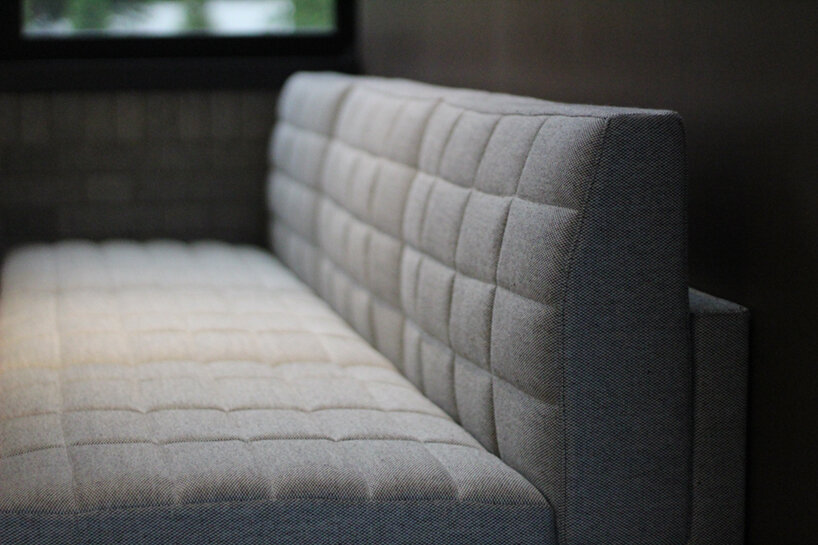 image © designboom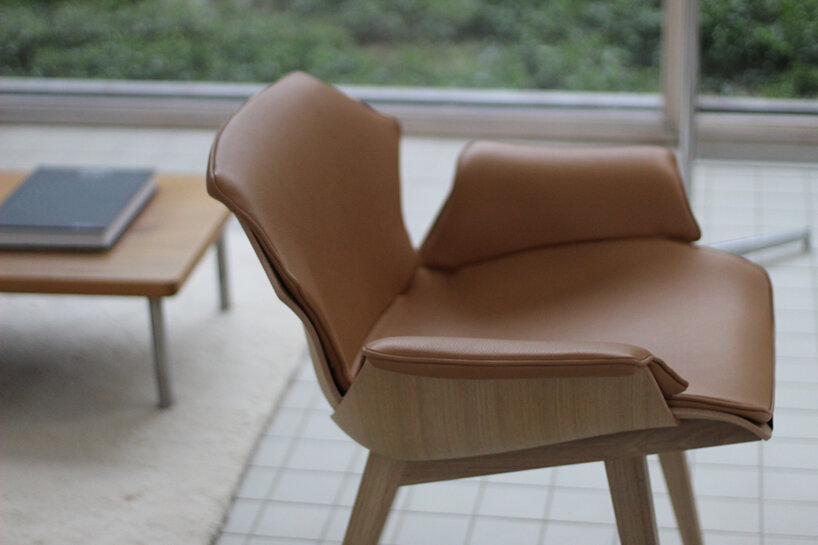 bassamfellows, petal lounge armchair, 2018
image © designboom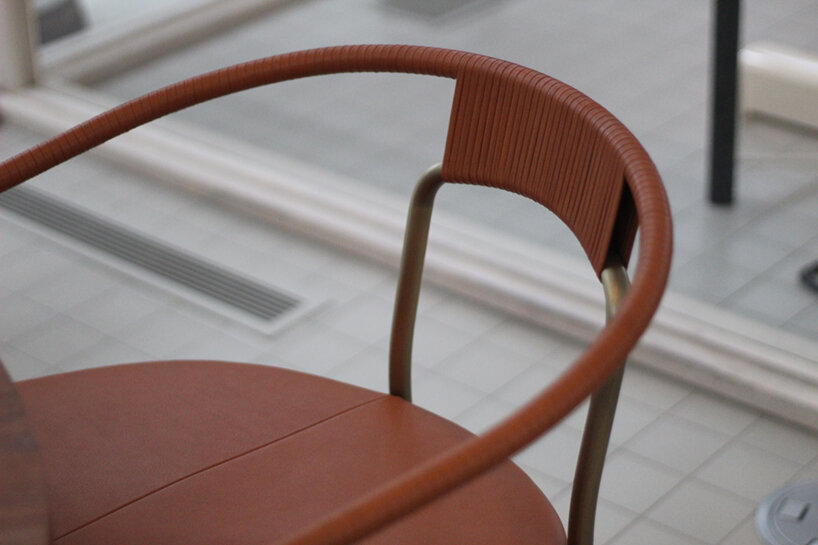 bassamfellows, geometric chair, 2017
image © designboom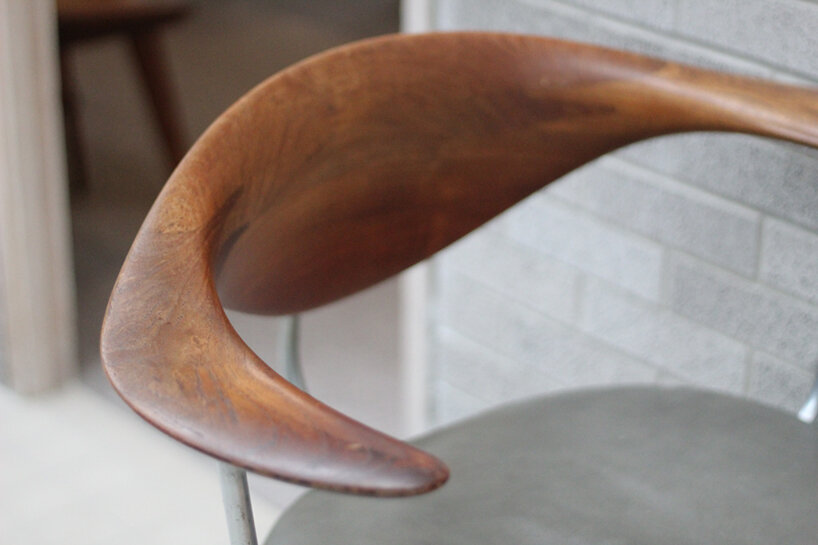 hans wegner, office chair, 1955-59
image © designboom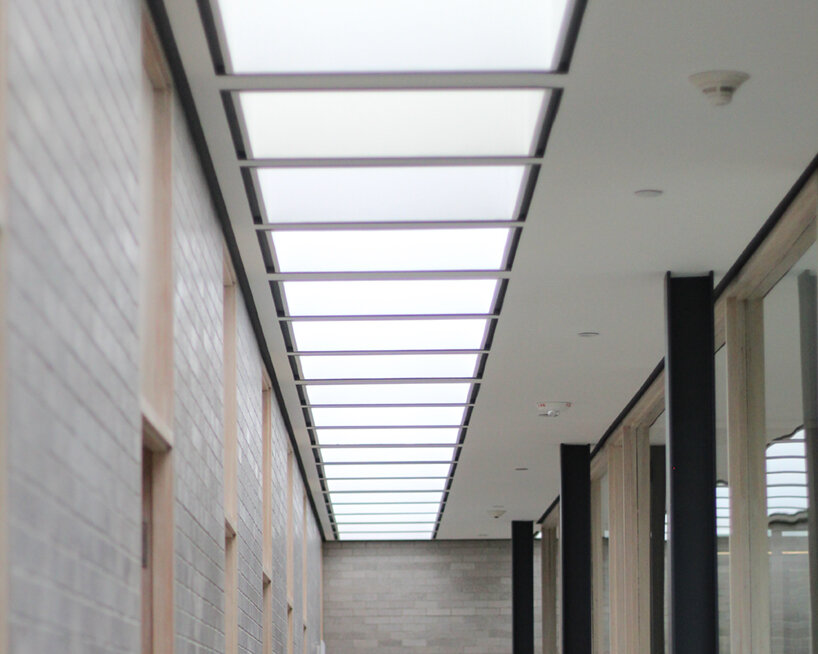 schlumberger building
image © designboom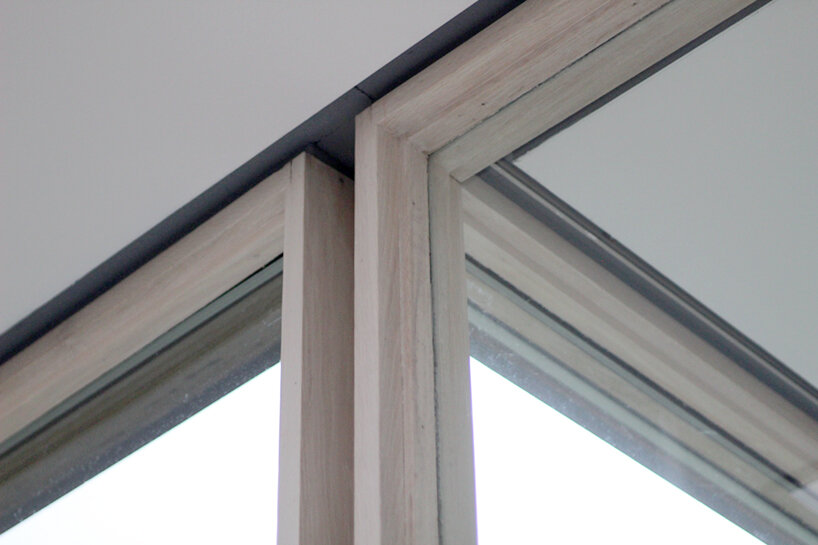 frame details
image © designboom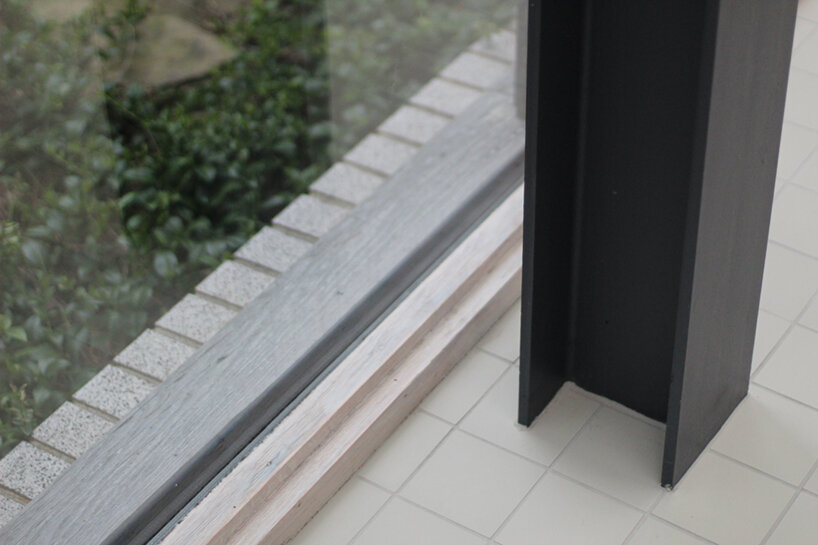 frame details
image © designboom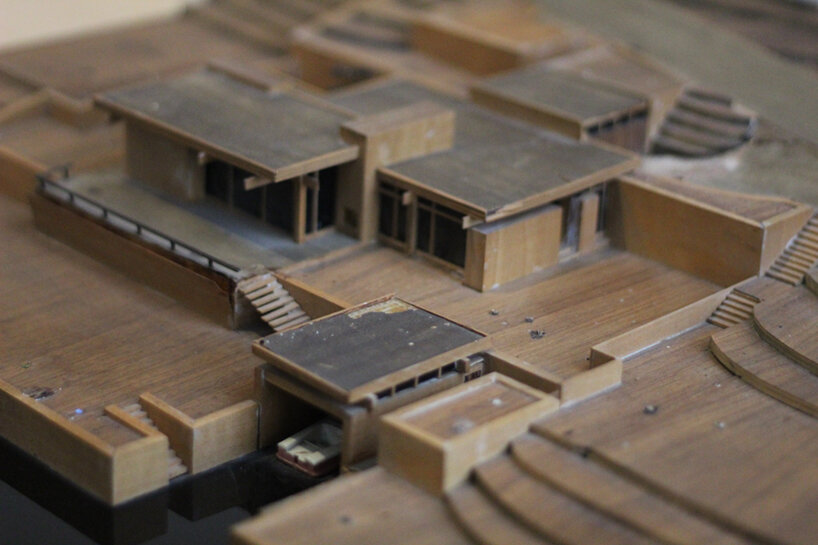 physical model
image © designboom
project info:
exhibition: carve, curve, cane + modern in your life
location: schlumberger building by philip johnson, connecticut
restoration, furniture: BassamFellows
curator: erica barrish and R & company's director of museum relations, james zemaitis
reservations: here