canadian architecture studio bortolotto realizes its bézier curve house with a sweeping and gestural profile. the house began as the initiative of custom-home builder farhad kazmian, owner of abond homes, to replace his family's home in toronto's lawrence park neighborhood. he sought a family home that would also serve as a showpiece for his business — a house that would be the antithesis of the 'boxy fishbowl.' searching for a contemporary house with sloped roof, he discovered architect tania bortolotto and her eponymous studio's spirited and sculptural style.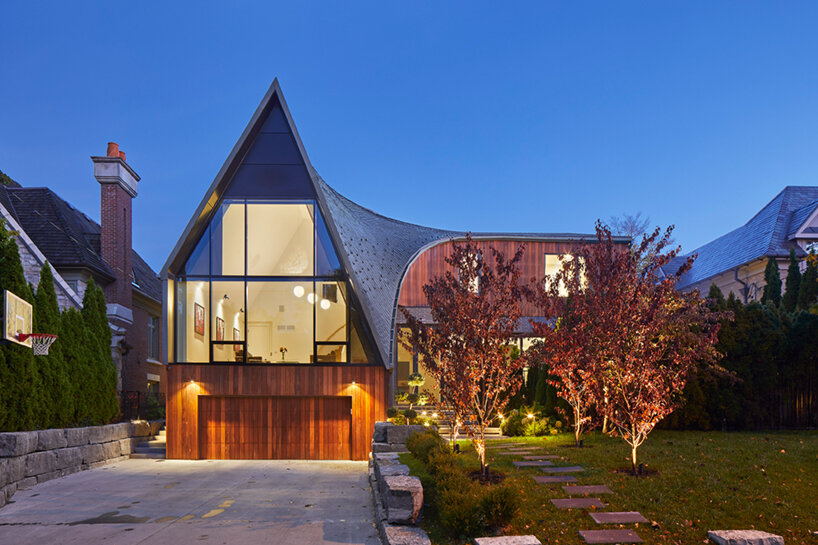 images by tom arban
bortolotto's starting point for the design of its bézier curve house was the atypical front courtyard of the site. the client wished to preserve the lush, landscaped oasis with its lap pool that had previously occupied the plot. to make the most of the remarkably private site, bortolotto began with an L-shaped building, with a chalet-style elevation on the west side, that balances the courtyard on the right. the elevation's peak forms a complementary relationship with the neighboring home with its tudor-revival style.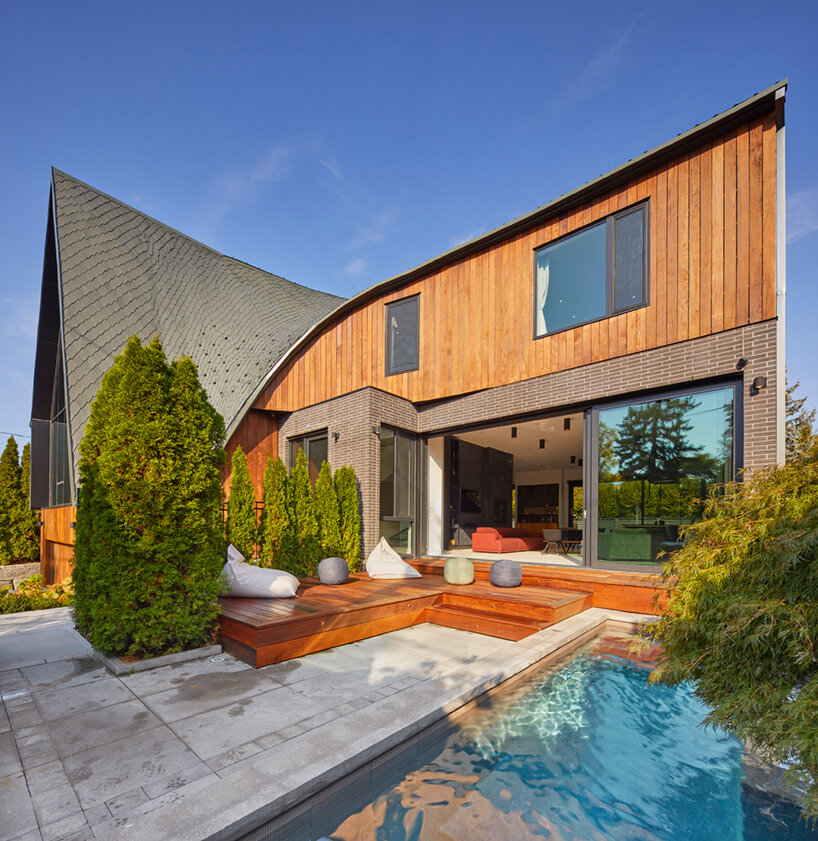 designing the parametric roof of the bézier curve house, the team at bortolotto makes use of grasshopper modeling software. the softly curving roof extends outward from the straight edge of the A-frame and cradles the courtyard and front door in three dimensions. a bézier curve, the roof has an organic feeling that softens the overall form of the building. clad with hand-laid, diamond-shaped zinc shingles, the material simultaneously recalls a shimmering reptilian body while also drawing connections with neighboring slate roofs. in the valley above the doorway, a series of eye-catching, twisted zinc snow guards form a protective barrier and highlight the dip in the roof.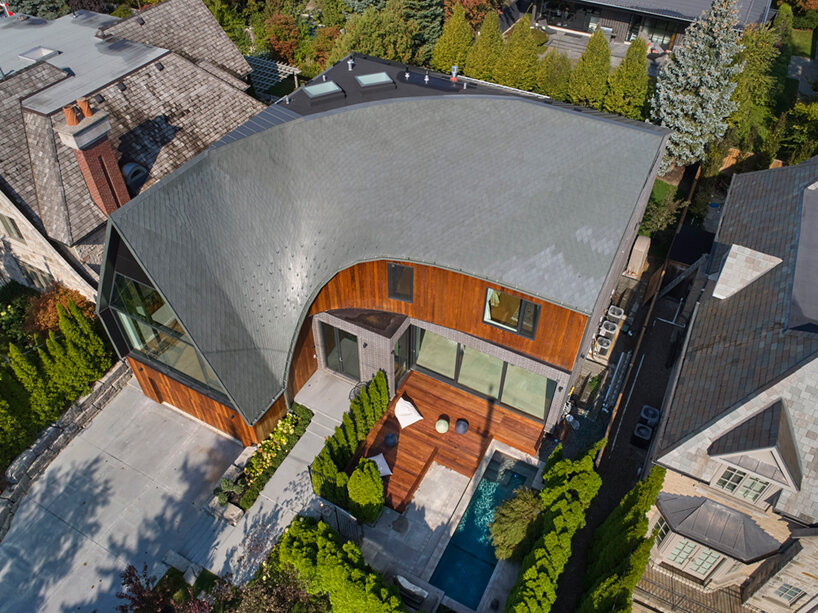 to economically construct the roof, the team at bortolotto made use of 'old world' techniques. the structure is built using evenly spaced wood joists that were tied and pulled to their maximum tension, fanning them into a natural curve. toward the interior, the timber structure was left exposed and wrapped in red oak veneer, creating a sculptural moment that recalls a gothic cathedral while also setting up other interior details. a curved central staircase picks up on the rhythm of the roof rafters and the second floor hardwood flooring was laid at the same angle as the stair and rafters to splay through the home's private spaces. altogether, these interior details create a feeling of movement that washes through the house.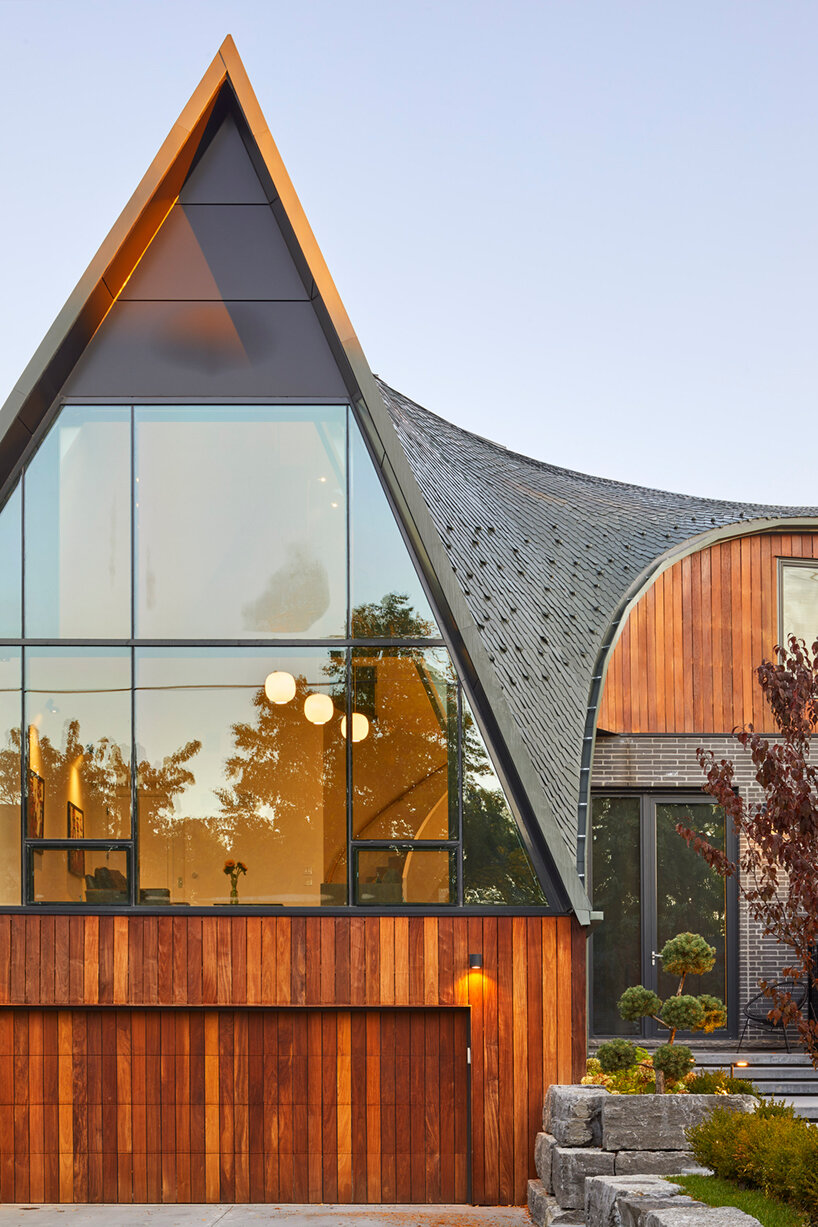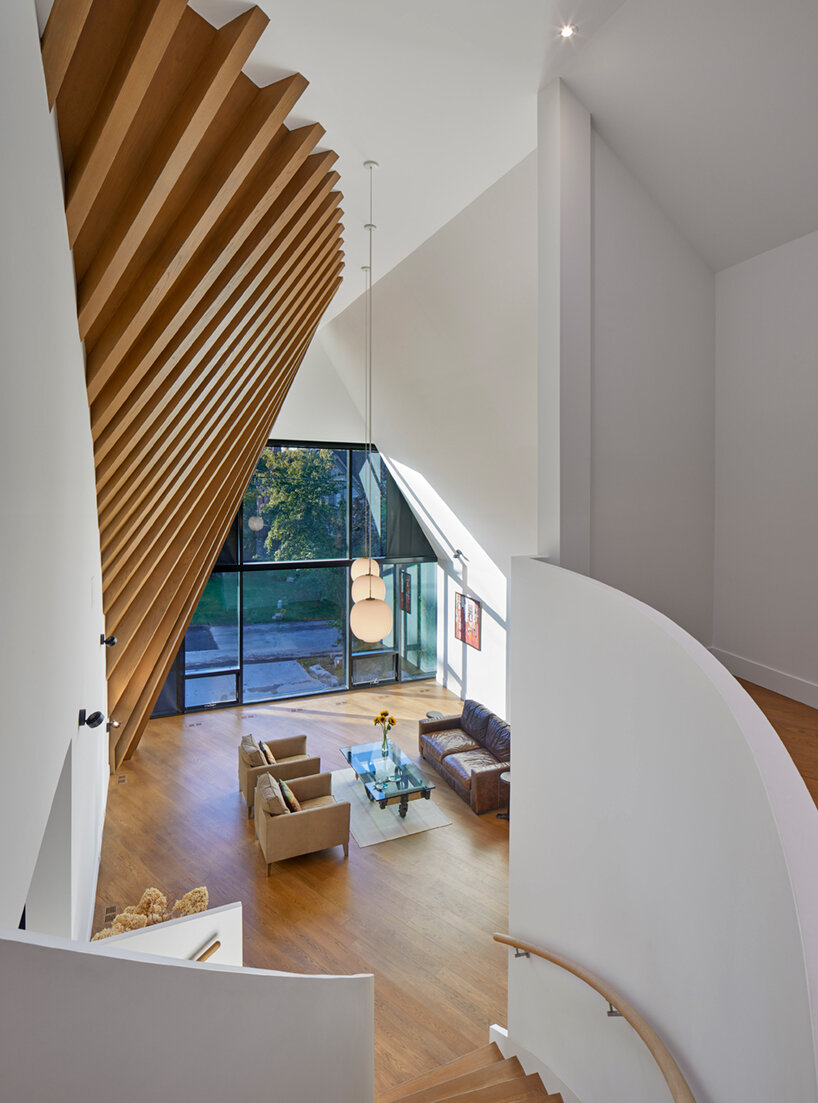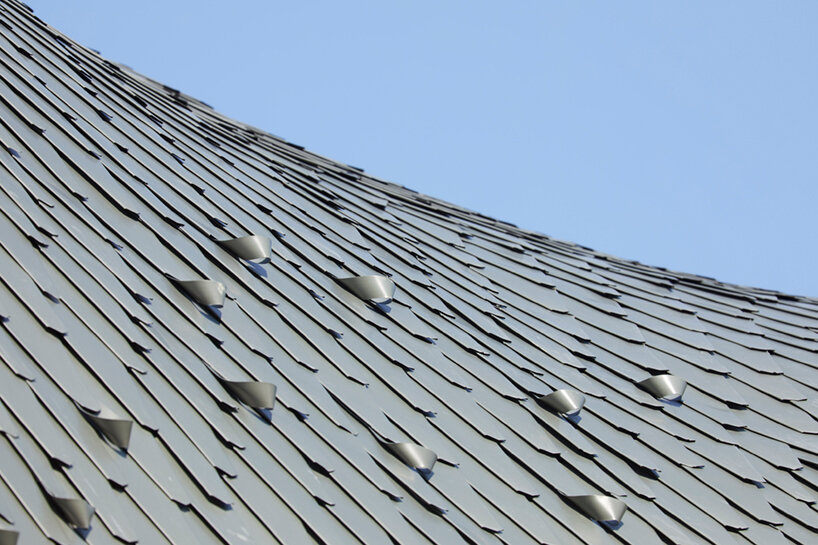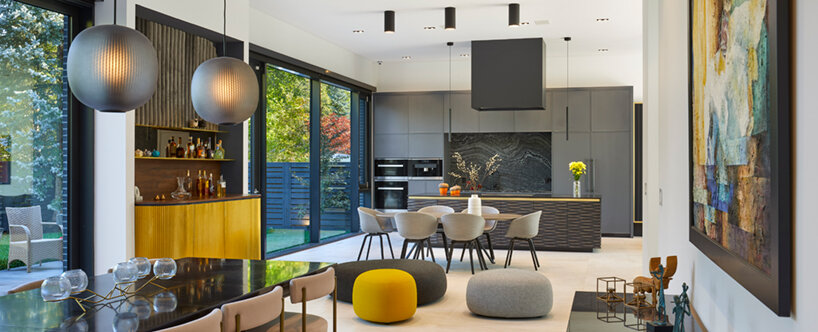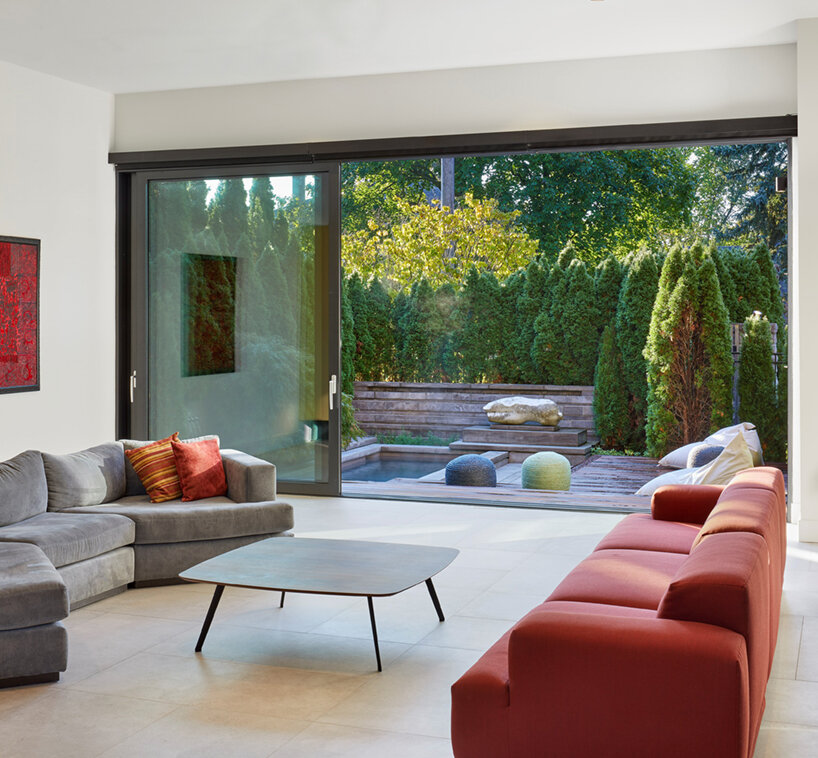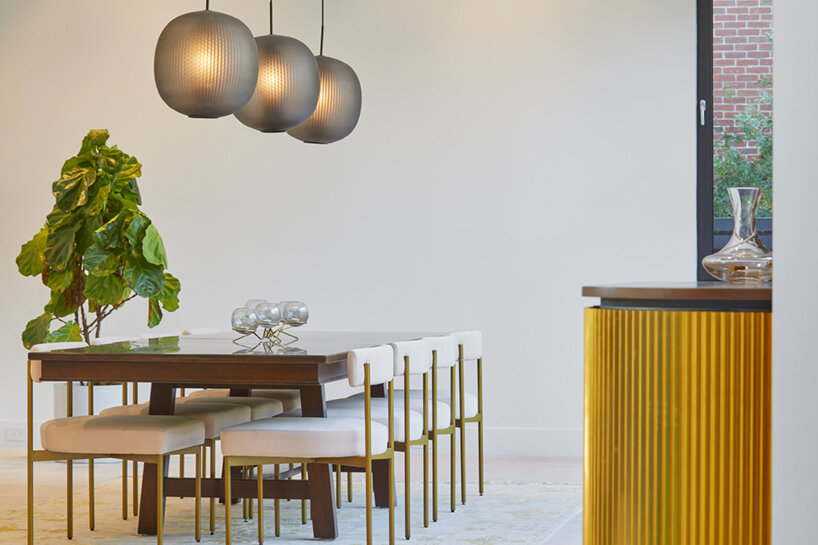 project info:
project title: bézier curve house
architecture: bortolotto
location: lawrence park, toronto, canada
completion: january 2021
project team: tania bortolotto, alex horber, brian muthaliff, sarah fourie
structural engineering: engineering link
M&E engineering: V&P enterprise
contractor, costing: abond homes
photography: tom arban