Disclaimer:  This site is not affiliated with the National Hurricane Center, Hurricane Hunters, Storm Prediction Center, or National Weather Service.  ALL forecasts herein are the result of my analysis, and I am solely responsible for the content.  As ALWAYS, follow the National Hurricane Center, National Weather Service, and your local Emergency Management officials for emergency decisions.  In addition, this is strictly a FORECAST OFFICE.  I CANNOT make decisions regarding travel plans, etc.  My purpose, is to provide you the information, based solely on information I analyze, and the accuracy of the information at hand of the time of analysis, so you may make informed decisions.
(T. F. "Storm" Walsh)
For those who have donated to my site, your help has been greatly appreciated.  If you are not aware, donations to my site help pay for subscriptions to sites I use as well as software updates, which provide all the models and information used in my forecasts.  To donate, please click the DONATE button to the right side of the page, or on the graphic of the dog.  Any help you provide is immensely appreciated! 
DONATIONS ACCEPTED AND APPRECIATED

Please be aware, even though I do not post every night, rest assured I am continuously monitoring various areas for any significant weather.  I will be taking Sundays off (family time), unless we have active systems that may be posing a threat (i.e. Tropical, Winter Weather, Coastal Storms, etc.).
Good evening everyone!
Today marks the end of the 2021 Atlantic Hurricane Season.  The following indicates my seasonal forecast, actual totals for the 2021 season, and total
U. S. landfalling storms:

STORM WALSH 2021 SEASON FORECAST
TOTAL NAMED STORMS: 17 – 20
TOTAL HURRICANES :        7 – 9
MAJOR HURRICANES:       4 – 5
2021 SEASON TOTALS:
TOTAL NAMED STORMS:  21
TOTAL HURRICANES:          7
MAJOR HURRICANES:        4
TOTAL U. S. LANDFALLS:    8
The Atlantic Hurricane Season runs from June 01, through November 30 each year, albeit outlooks are now posted beginning May 15.
During an "average" Atlantic Hurricane Season, based on the updated averages, the Atlantic basin typically experiences 14 total named storms, 7 of which become hurricanes, with 3 of those attaining "major" hurricane status.
My seasonal forecast was derived mainly from using the ONI chart (Oceanic Nino Index), and Nino region 3.4 SST forecast chart which overlaps a 3 month period during the year, and other climate parameters.  This was then compared to previous hurricane seasons within the ONI chart, and choosing the "closest" analog years.  Of course these values were monitored until the end of May, and the first update of the modeling in June, when I "averaged out" the analogs.  My original forecast was a little lower than what my final forecast was, based on the analogs.  However, seeing how the naming practice has supposedly changed (it seems), I increased the forecast slightly.
In reality, based on the criteria for naming a system (as per the NWS and NHC definitions for a tropical cyclone), in which you have seen me point out if you follow this site on a regular basis, there were at least 4, possibly 5 systems which should not have acquired a name.  Thus, total bona fide storms for the 2021 season, should have been more around 16 – 17 named systems.  My original numbers were 16-18…however given what we have seen named lately, and slightly improving conditions seen in the climate forecast models, I chose to increase my totals.  As a reminder, the following are the definitions or criteria for Tropical Cyclones.  Based on these, a sheared system or naked low level swirl, with convection removed from the center, even on the edge of the center, does not really constitute the criteria…nor does a naked low level swirl, in which a convective burst occurs near the center for a short period.  The criteria "specifically" states "deep, organized convection".  We even saw a couple systems named that still had frontal characteristics associated with them.
From the NWS:
Tropical Disturbance
A tropical weather system with organized convection (generally 100-300 miles in diameter) originating in the tropics or subtropics, having a non-frontal migratory character and maintaining its identity for 24 hours or longer. It may or may not be associated with a detectable perturbation of the wind field.
Tropical Cyclone
A tropical cyclone is a low pressure system (not associated with a front) that develops over tropical and sometimes sub-tropical waters and has organized deep convection with a closed wind circulation about a well-defined center.
From the NHC:
Tropical Disturbance:
A discrete tropical weather system of apparently organized convection — generally 100 to 300 nmi in diameter — originating in the tropics or subtropics, having a nonfrontal migratory character, and maintaining its identity for 24 hours or more. It may or may not be associated with a detectable perturbation of the wind field.
Tropical Cyclone:
A warm-core non-frontal synoptic-scale cyclone, originating over tropical or subtropical waters, with organized deep convection and a closed surface wind circulation about a well-defined center. Once formed, a tropical cyclone is maintained by the extraction of heat energy from the ocean at high temperature and heat export at the low temperatures of the upper troposphere. In this they differ from extratropical cyclones, which derive their energy from horizontal temperature contrasts in the atmosphere (baroclinic effects).
Regarding the month of October.  Forecast "signals" had seemed to project some increase in activity for the month of October, mainly based on the MJO forecast to move into phase 2, based on phase space diagrams, and the possibility of the CAG (Central American Gyre) extending into the W. Caribbean Sea.  However, the MJO crossed briefly into phase 2, with a weaker signal than what was projected, and the CAG failed to move any further east than the extreme eastern portion of the EPAC.

For the winter, I will not be posting every evening as winter cold and snow are pretty much a given.  However forecasts will focus on items of somewhat more significance such as severe weather, major temperature changes, SSW (Sudden Stratospheric Warming) events (which can trigger the Polar Vortex to plunge south) coastal storms, or off season sub-tropical activity.  I will also include my hurricane preparedness tutorials throughout the course of the year.  PLEASE use these tutorials to your advantage.  IF, you'd like a PERSONAL forecast for your area, please send a request to my email listed at the bottom of the site, no more than 7 days in advance.

The following map will allow to to get information from your NWS office.
NWS WATCH / WARNING DISPLAY (LINKED…CLICK MAP, THEN YOUR AREA)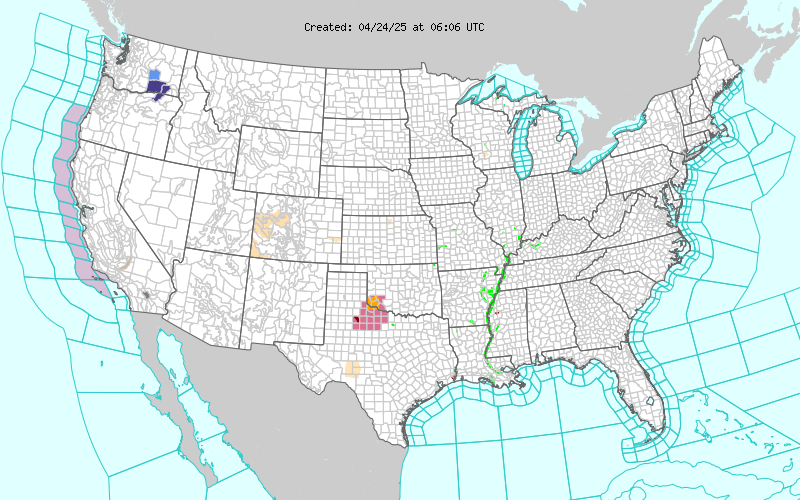 WSI DOPPLER RADAR LOOP (LINKED, CLICK RADAR MAP)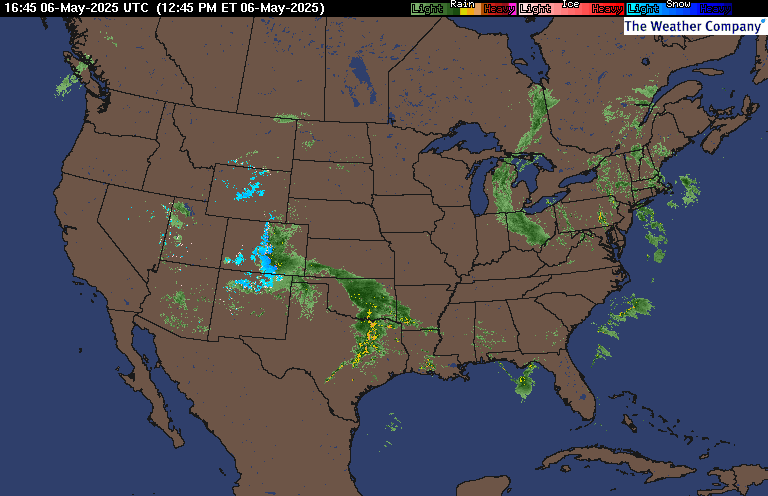 RAP RADAR (CLICK IMAGE THEN RADAR SITE…ONCE YOU CLICK THE SITE, GO TO LOOP DURATION TO CREATE A LOOP)

You may direct any questions by contacting me personally, ANYTIME, at: [email protected]
Have a blessed evening!

T. F. "STORM" WALSH III
GMCS, USCG (ret)
METEOROLOGIST / HURRICANE SPECIALIST /SEVERE WEATHER SPECIALIST