defined as a collection of minimal volumes, dp arquitectos' house in santarém overlooks the countryside landscape of portugal. the house is sited along the perimeter of its plot, receiving distant views of the natural context. led by diamantino pinho, the team at dp arquitectos organizes the dwelling with service areas consolidated along its northern end, private spaces including bedroom along the southern facing end, with social spaces in the center.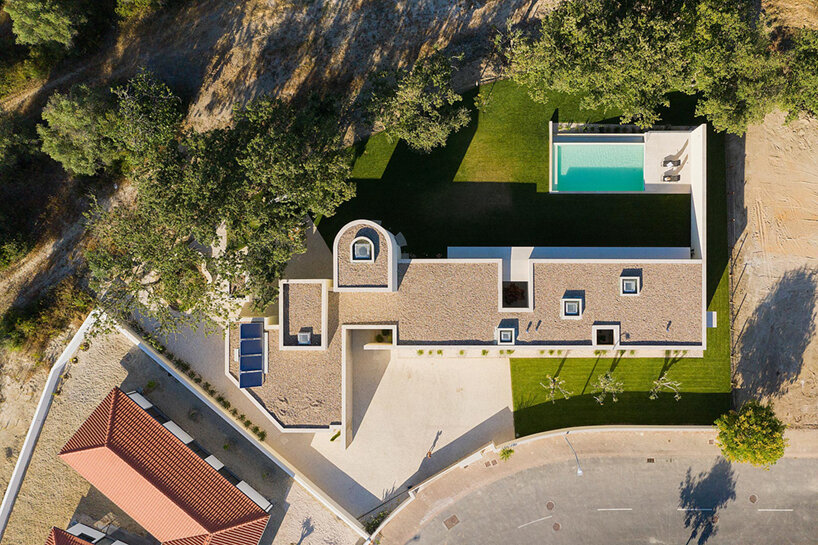 image by ivo tavares studio
dp arquitectos organizes the centralized shared spaces of its house in santarém to broadly face a large patio and swimming pool. the team seeks to maintain an element of privacy alongside this openness, and to generate an harmonious relationship between the built space and its surrounding context. the volumes and elevations of the santarém house are organized as a visual reference along the main road axis which runs through site.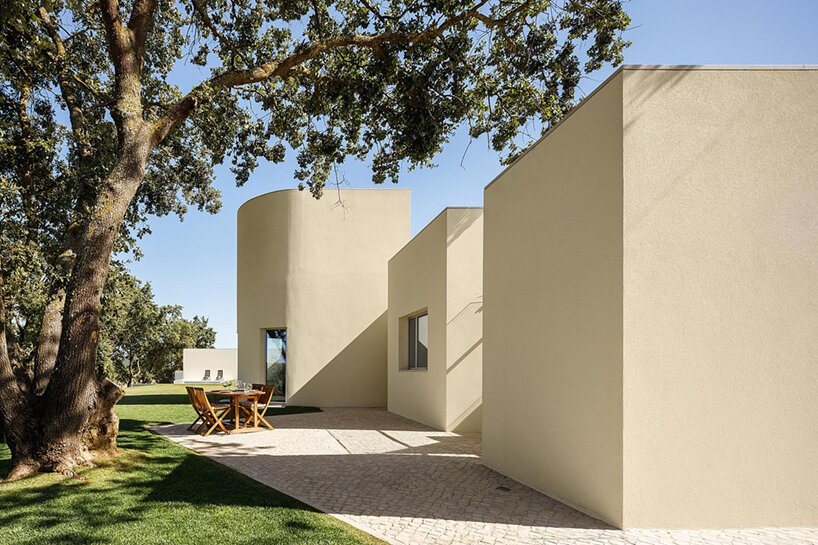 image by ivo tavares studio
in contrast to environmental insensitivity of its neighboring plots, the project respects and maintains the pre-existing trees. with this strategy, the team celebrates the valuable shade of their canopies under the intense heat of the ribatejo. the team strives for an atmosphere that is comfortable and simple, without hurting the will of the design. the team notes: 'the search for simplicity is a complex process.'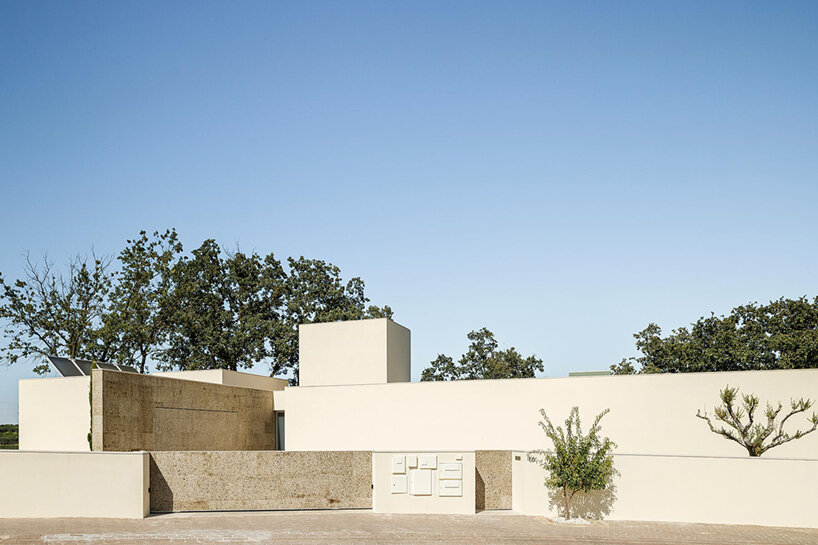 image by ivo tavares studio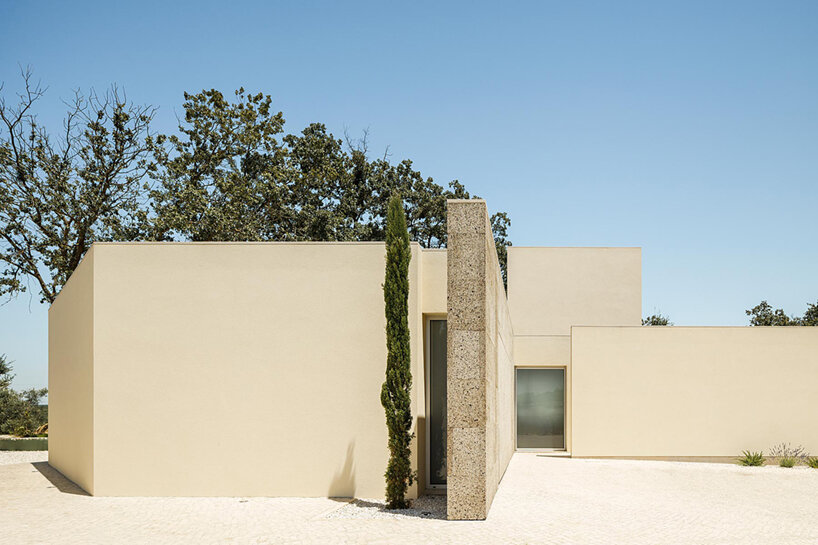 image by ivo tavares studio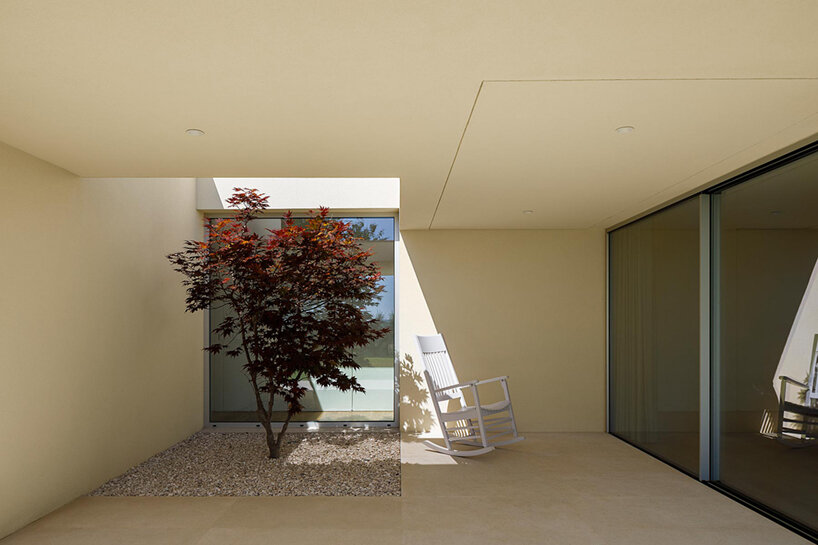 image by ivo tavares studio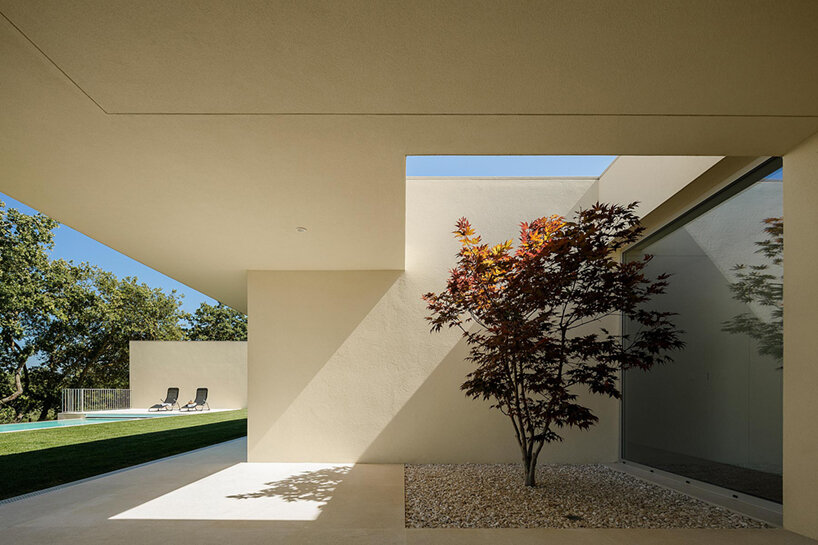 image by ivo tavares studio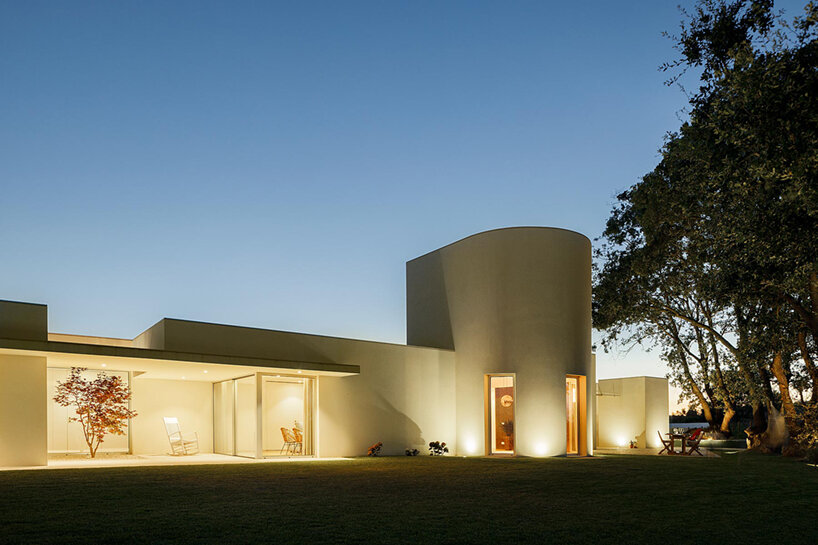 image by ivo tavares studio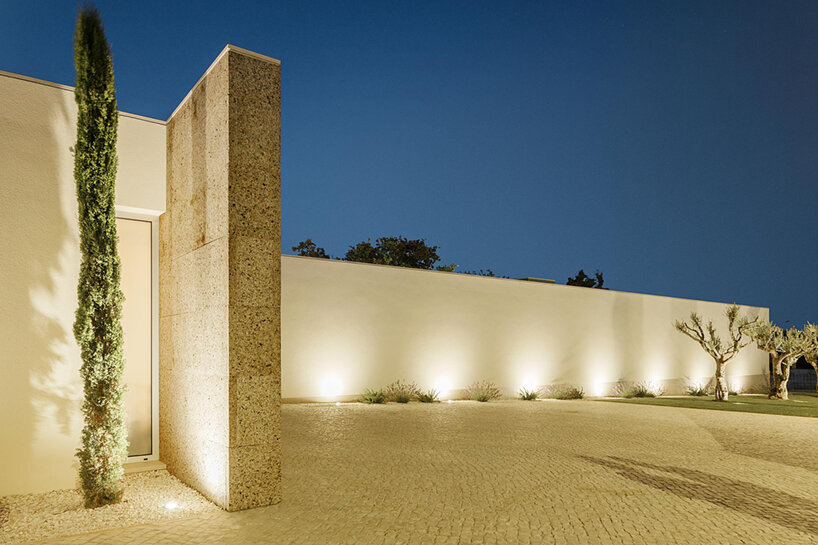 image by ivo tavares studio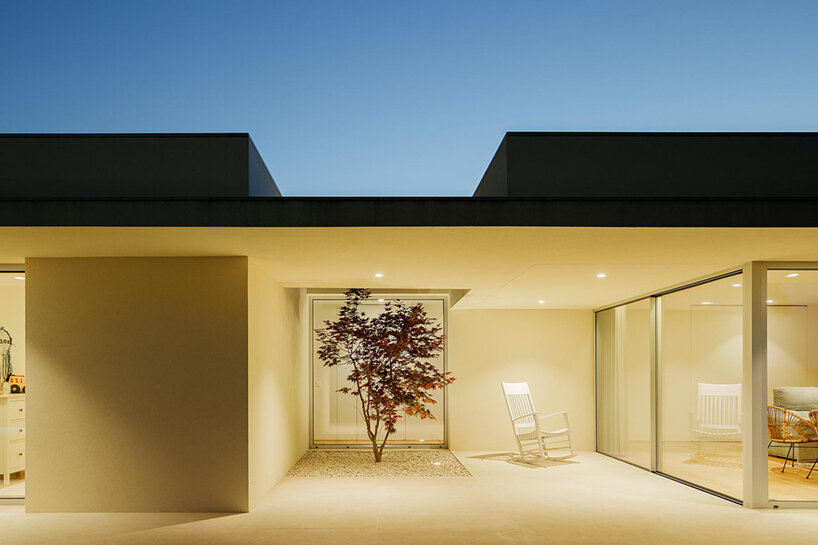 image by ivo tavares studio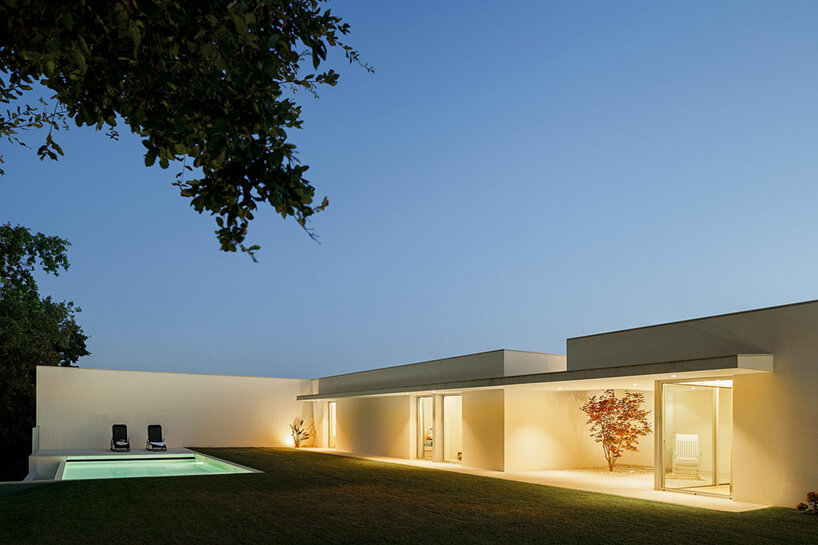 image by ivo tavares studio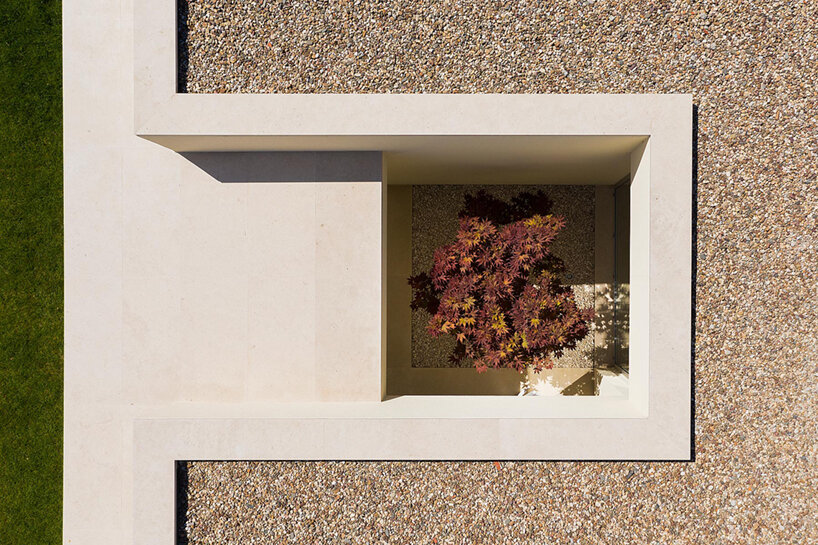 image by ivo tavares studio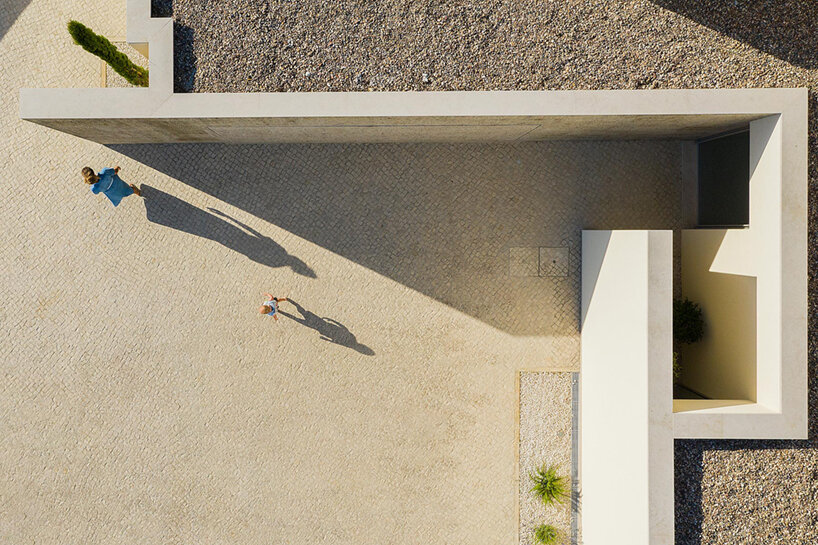 image by ivo tavares studio
project info:
project title: casa em santarém, house in santarém
architecture: dp arquitectos
location: santarém, portugal
lead architect: diamantino pinho
built area: 287 square meters
photography: ivo tavares studio