design firm IBUKU has collaborated with jörg stamm and atelier one to form 'the arc', an intricate bamboo structure emerging as the latest addition to the campus of the world-renowned green school in bali, indonesia. the design employs one of nature's greatest strategies, achieving geometric strength through curving surfaces while generating a massive volume that still manages to appear delicate and lightweight. the project emphasizes IBUKU's devotion to bamboo as a construction material, highlighting its durability, malleability, as well as its beauty.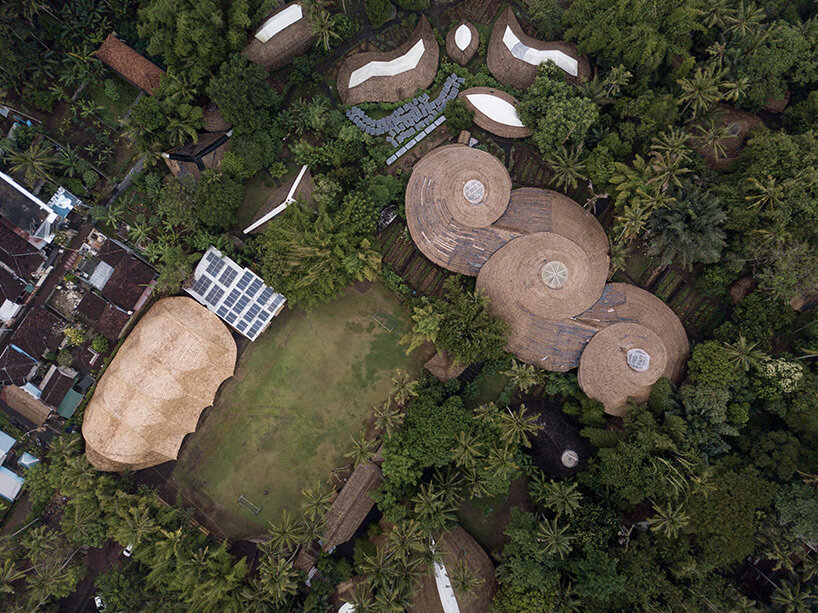 image by sasha de laage
'the arc at green school bali enters a new era for organic architecture, with its 19-meter span arches, interconnected by anticlastic gridshells,' says IBUKU. bundles of bamboo culms in criss-crossing parabolic arcs give shape to the structure, while gridshell surfaces stitch the arches together. the combination of the different elements creates an illusion where the roof appears to drape between the arches, yet the curving surface is what actually brings strength to the form. 'the two systems together create a unique and highly efficient structure, able to flex under load allowing the weight to redistribute, easing localized forces on the arches,' explains engineering company atelier one.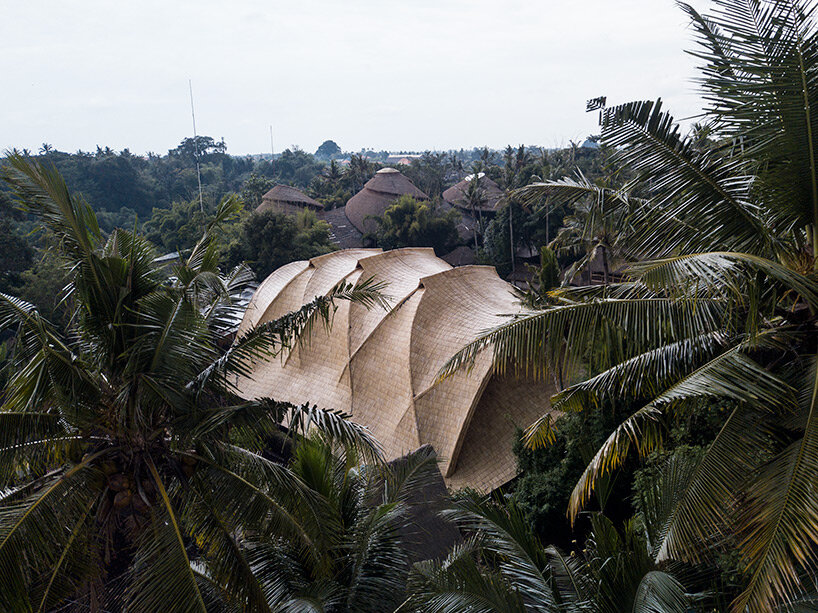 image by sasha de laage 
the resulting structure adopts a distinctive form with slim arches, appearing to be incredibly lightweight as if it were made with fabric. the entrance into the building is achieved as easily as pulling up a curtain, with the children transitioning seamlessly from the shelter of the gym and the playing field.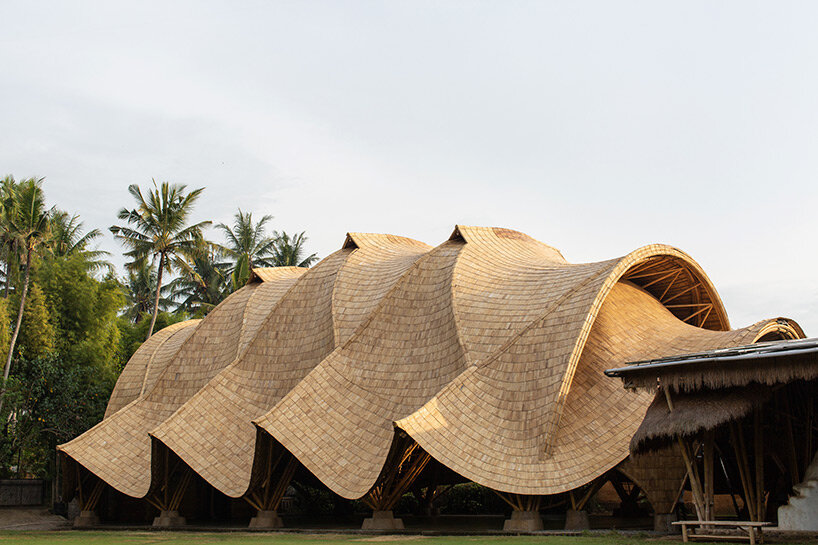 image by tommaso riva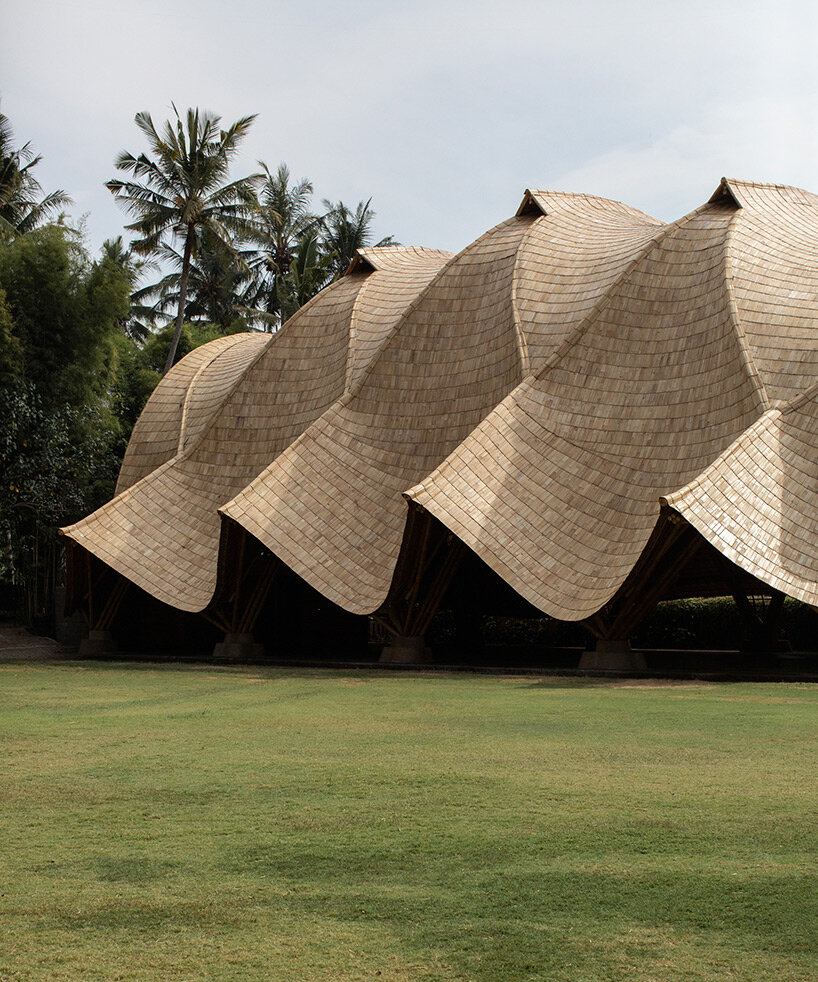 image by tommaso riva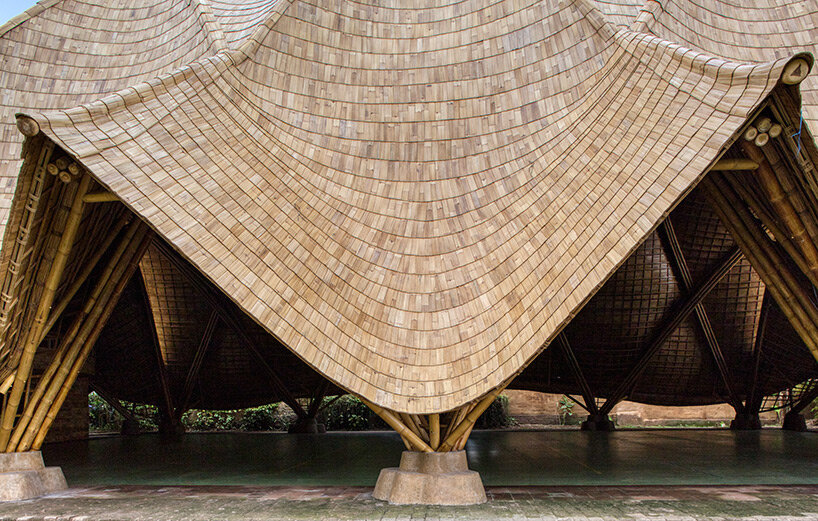 image by tommaso riva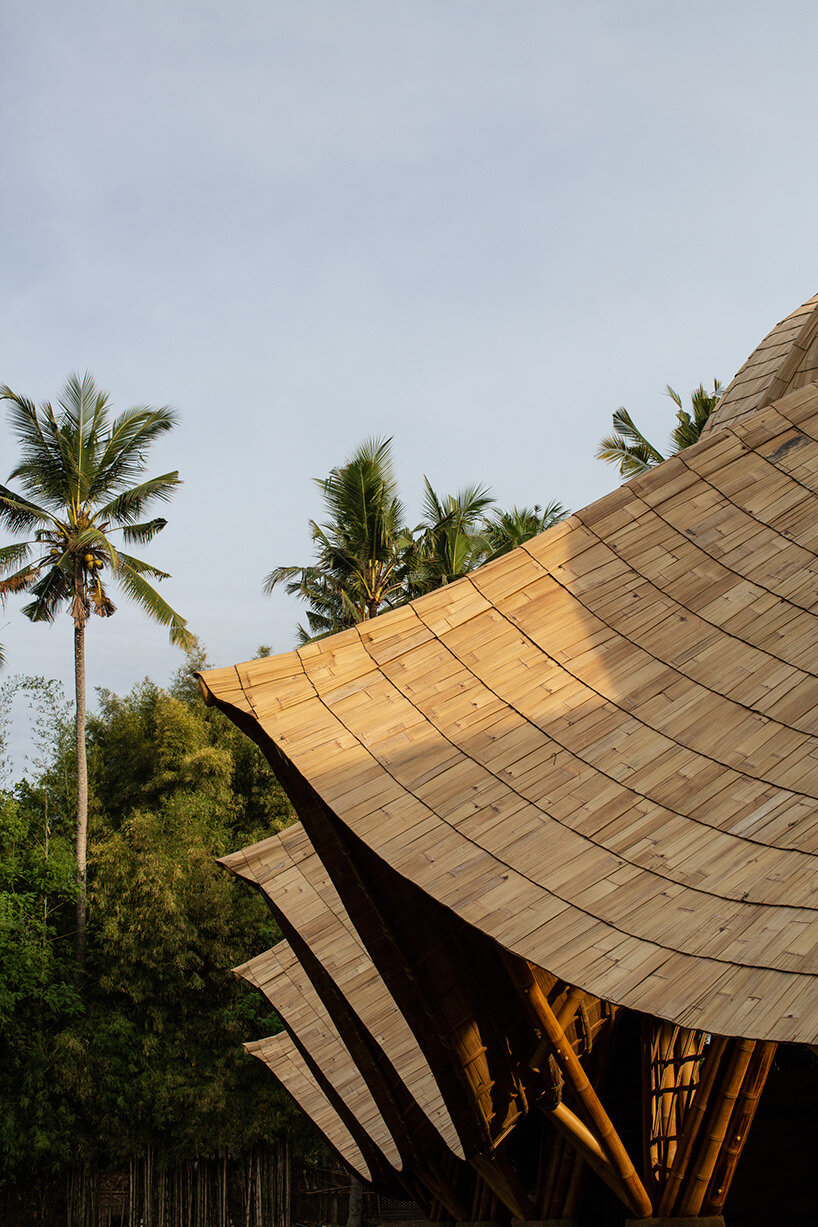 image by tommaso riva