emerging from the rugged coastal landscape of bowentown, new zealand, is a vacation house — or 'bach' — realized by edwards white architects. envisioned as a refuge, the architecture takes on an angular form, a weathered exterior shell and warm timber interiors that look out to wind-swept dunes.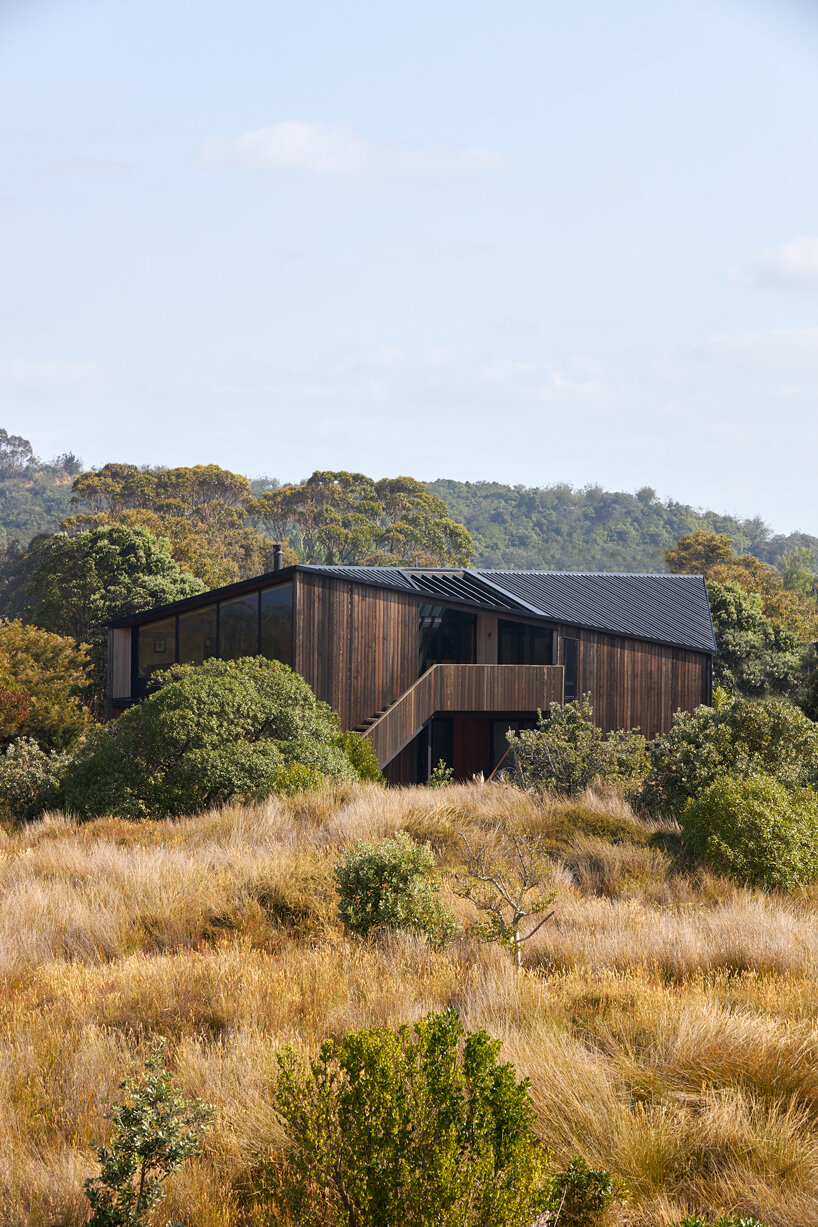 images by simon wilson
bowentown bach sits in between a seaside subdivision on one side and untouched coastal wilderness on the other. informed by these two very different environments, edwards white kept the suburb-facing elevations mostly solid to provide privacy from neighbors. in contrast, the gable façade facing the coastline is almost fully glazed to maximize views and connection to nature.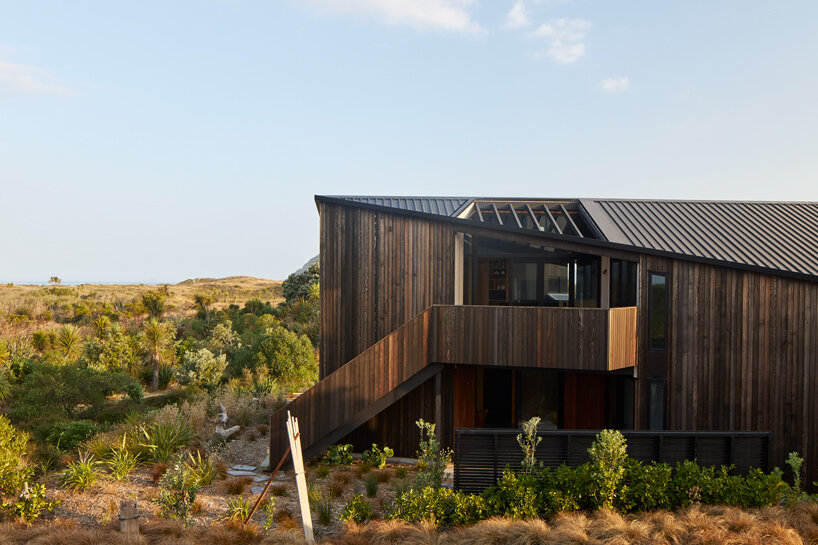 guests access the dwelling via a recessed entrance door on the longer elevation. once inside, the darkened timber cladding gives way to light-filled interiors covered in warm wood. on the first floor, a pair of sliding glass doors lead to a deck and an external staircase that wraps around the angular volume. from here, inhabitants ascend to the second floor and into the social heart of the house, where an elevated kitchen and living area looks out to the horizon. thanks to the dramatic geometry of the exterior, this room benefits from both lofty ceiling heights and a lower, cozier space with a snug window seat.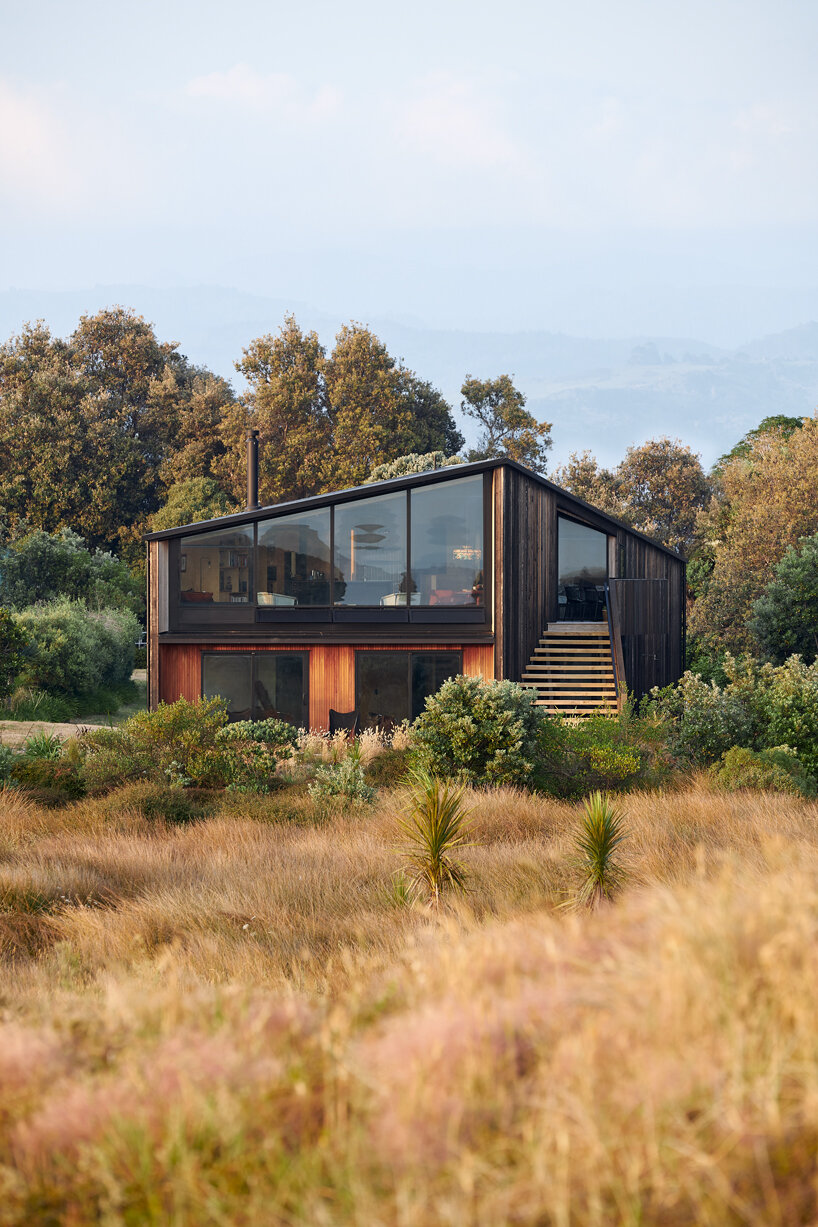 the warm, earthy color palette of the project has been carefully curated to let the surrounding views do the talking. this includes rough sawn timber flooring that gives a tactile underfoot experience with an aesthetic softness and the black window and door frames that help settle this laid-back bowentown bach into its site.