integrated into the remote lakefront wilderness near queenstown, new zealand, the dwellings of 'waimarino' are realized to frame their scenic context. waimarino — maori for still waters — is currently being developed by fearon hay architects in auckland together with design base architecture in nelson. due to open in late 2022, the 12 luxury villas, 12 premium villas, and a four-bedroom owners residence will be clustered together along a secluded shoreline at the end of the road. this arrestingly remote lakefront site is located in bob's cove, only minutes from downtown queenstown.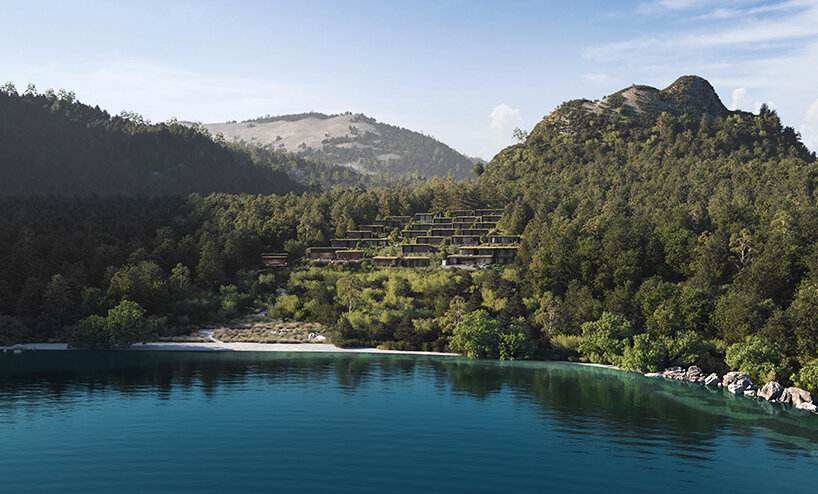 images courtesy of waimarino
designed by fearon hay architects and design base architecture, waimarino differentiates itself from most luxury lodges with its contemporary language and its relationship with its site. the architecture celebrates off-grid environmental sustainability with solar power, lake and spring-fed water, and organic treatment systems. occupants will have access to an exclusive restaurant, day spa, yoga studio, and on-site distillery. in addition, investors enjoy access to the electric audi vehicles and lodge power boat. each villa offers its own entrance, along with absolute privacy. the landscaping hides each suite in the native setting, yet the windows and deck open up to a sweeping postcard view.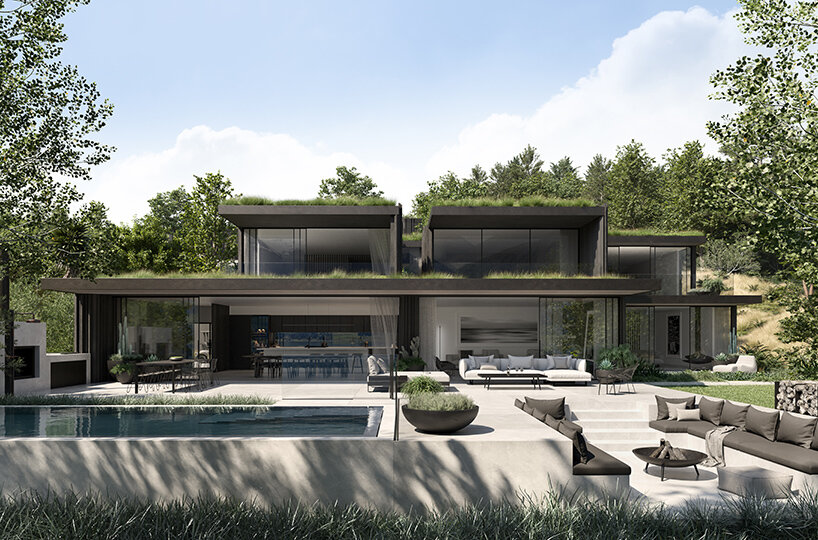 because the waimarino lodge will occupy the only available lake-front site for miles, fearon hay architects celebrates the untouched nature of its surroundings. most of the waterfront land surrounding queenstown has been conserved by the new zealand government and unavailable for private development. while the lodge seeks to provide warmth, comfort and shelter it also aims to remind guests about some of life's simple pleasures like our health, freshly picked produce from the garden, clean lake water, and most importantly clean air. the team seeks to develop this land sustainably to set a new standard for future lodges across new zealand.