florim's porcelain products lead stylistic as well as sustainable trends in the world of ceramics. the best natural ingredients are sensitively selected and quality-controlled, before being transformed using state-of-the-art technology guided by human expertise. the brand and its team of crafters have almost 60 years of history and experience behind them. each 'made in florim' products exemplifies their passion, innovation, creativity, patience, research and sustainability of its materials. the match-up collection matches the same notions whilst letting interior designers and architects' imaginations run free.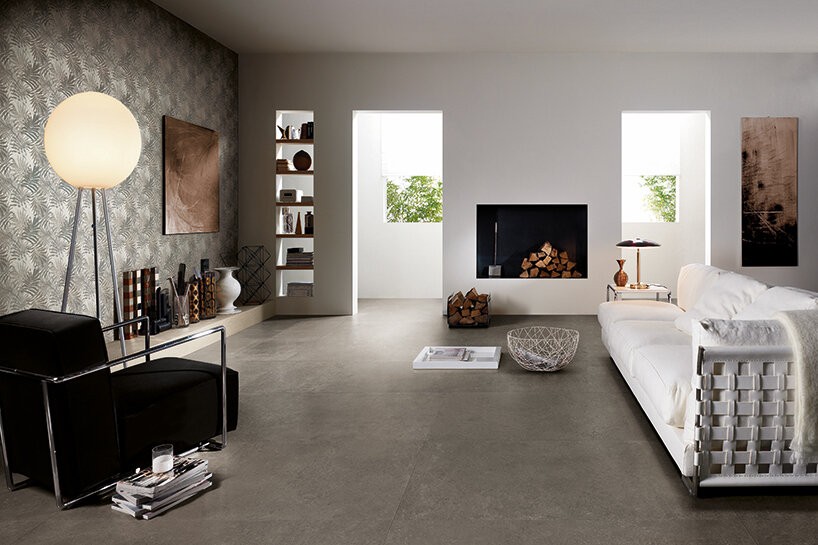 all images courtesy of florim
the florim match-up collection creates balanced compositions of different surfaces, styles and colors. this mix and match aesthetic decorates spaces with simplicity and freshness thanks to an original combination of material effects. the 'marble chip' and 'concrete' effects meet in a versatile configuration of contrasts that inject a vivid burst of vital energy into interiors designs. 'concrete' evokes an urban, industrial appeal whereas the 'marble chip' displays tone-on-tone elements with irregular shapes and varying sizes.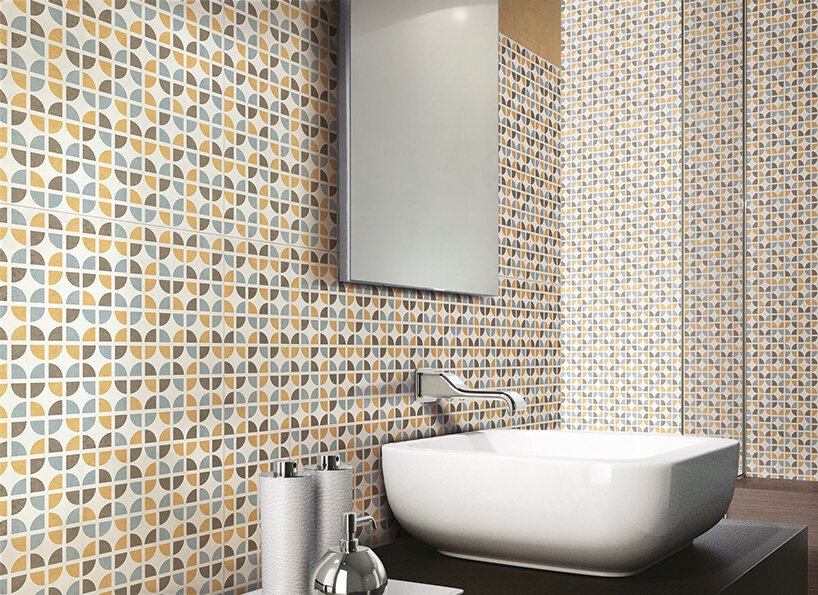 to start the mix and match, designers have two very different basic surfaces – concrete and marble chip effects – to perfectly pair components to an interior space and style. vibrant combinations can be achieved through the expressive variegated color scale, which ranges from the cooler, more neutral tones of concrete to the warmer, more extrovert hues of mustard yellow and sky blue. there are then five different decoration options that detailed patterns with more or less curvy shapes.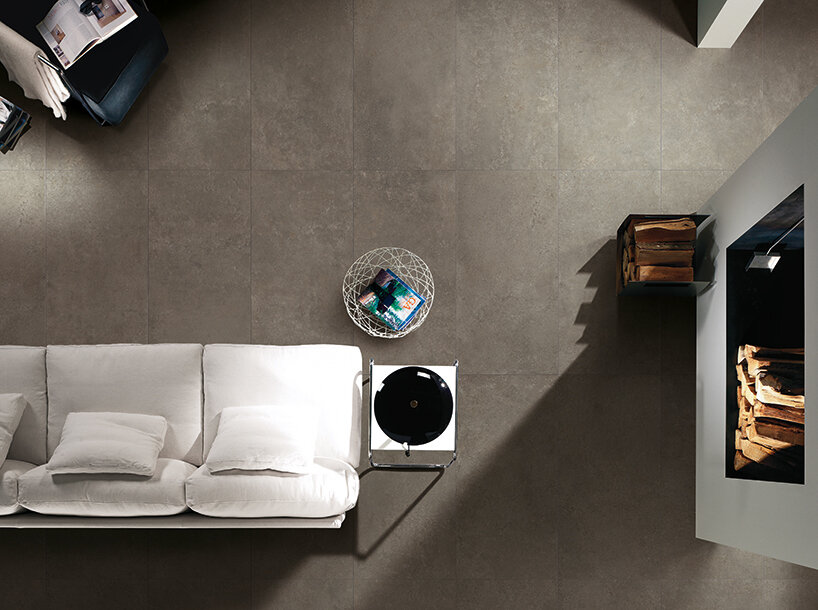 the results of the florim match-up collection decorate rooms with highly tactile patchwork that are as expressive to the eye as they are to feel. these can be made in traditional sizes in 10 mm thickness or in the florim magnum oversize large slabs up to 120 x 280 cm in 6 mm thickness. the largest slabs are specially created in the brand's plant at mordano near imola, italy that opened in 2017. marking a new era of ceramic manufacturing, the industry 4.0 factory facility unites leading-edge technology, industrial innovation and automation to push quality as well as sustainability to continuing higher heights. this includes 100% of greenwaste from production process and 100% of wastewater recycled.