amsterdam-based duo formafantasma presents WireLine, their second lamp for flos. known for a coherent body of work characterized by experimental material investigations, WireLine continues with what WireRing started — an exercise in subtraction, stripping down a common household element into its most essential components. the result? a ceiling lamp designed using a light source, a power cable, and nothing else.

image by tommaso sartori
'with WireLine, our second lamp for flos, we revisited the principle that led to the design of our first one, WireRing, and took it one step further,' said andrea trimarchi and simone farresin from formafantasma. 'both lamps were born from the desire to use the electric cable as the star element in the design. for WireLine, we flattened rubber to make it look like a belt and acquire a key role: supporting the extruded ribbed glass rod that houses the LED light source. we chose these materials in order to create a playful contrast between the industrial feel of rubber and the sophisticated sensuality of glass. the lamp can be installed as a single piece or in a string of modules to obtain elaborate visual compositions. packaging has minimal dimensions.'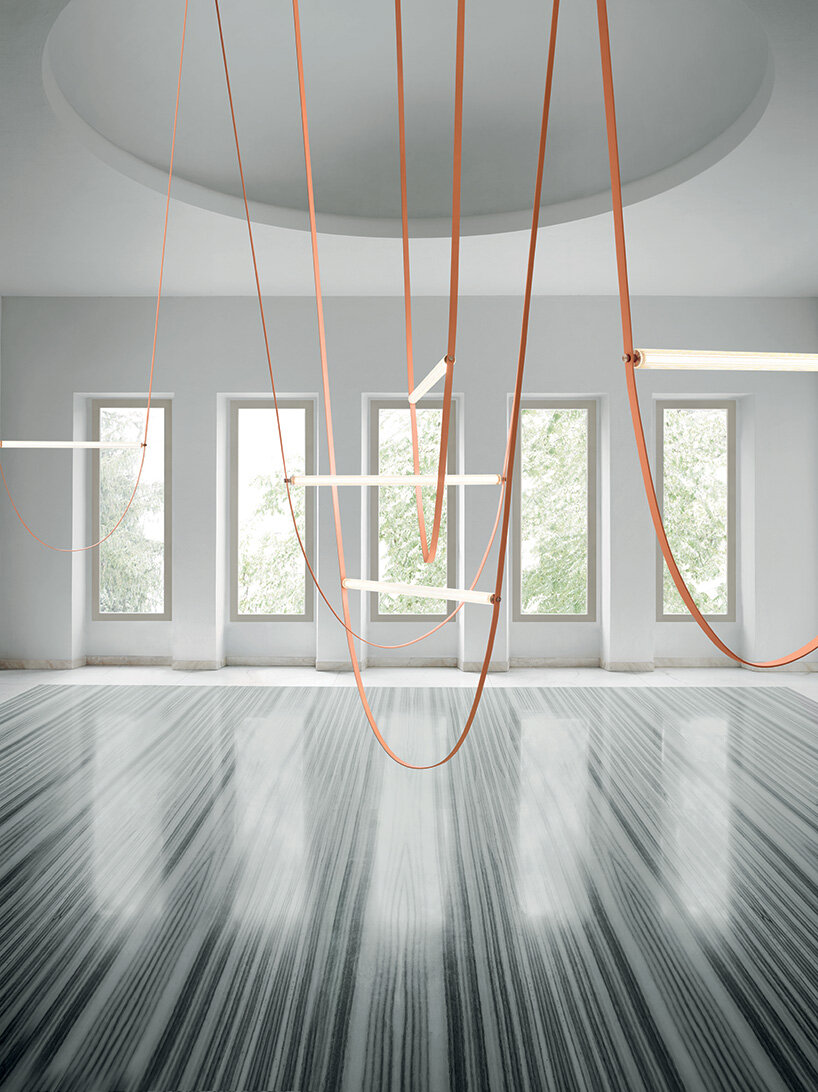 image by tommaso sartori
WireLine evidences everything that formafantasma is about: pure industrial design enhanced by an artistic approach. the project gracefully transforms the power cable — something we usually try to hide — into a key element of the design, generating the form and aesthetics of the piece. flattened to look like a strap, made of rubber and hung from the ceiling, the power cable holds a grooved glass which contains and diffuses the LED light source.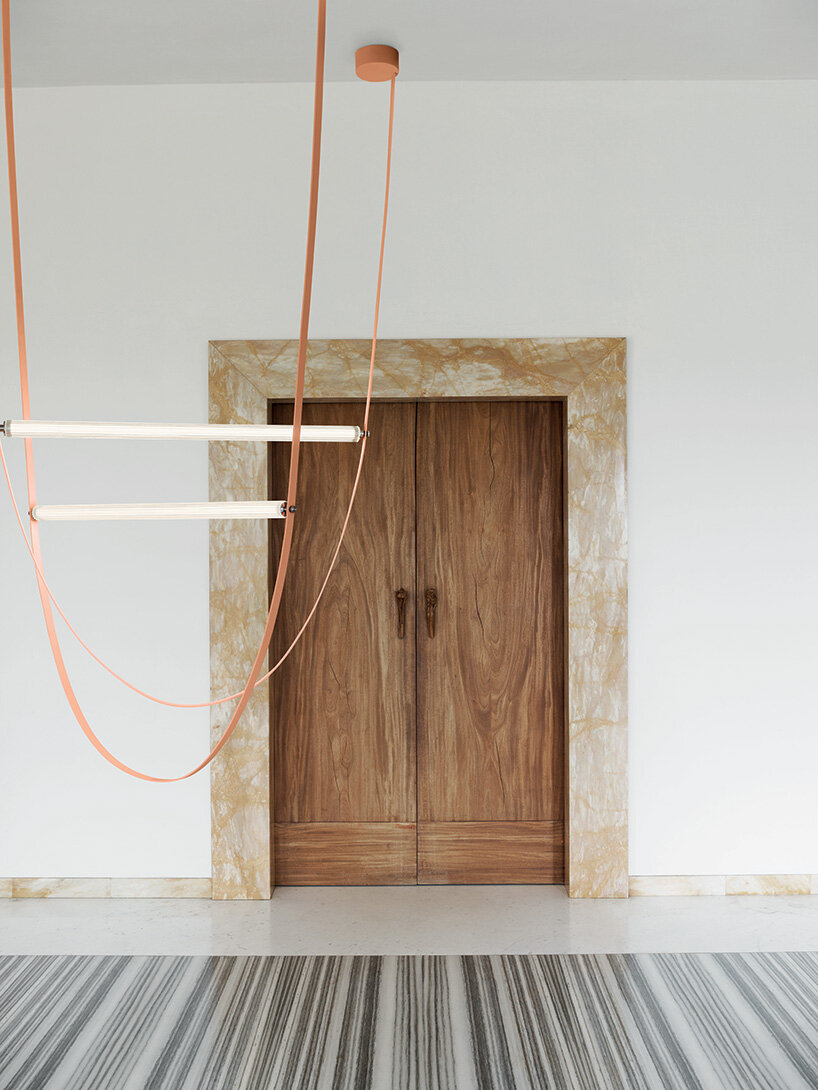 image by tommaso sartori
'every author has an obsession. ours is light,' trimarchi and farresin continue. 'we explored it with independent projects and then with flos: with WireRing first, and now with WireLine. what we love of light that it is intangible, but also technical and emotional. and it is one of the few fields of design that has been recently completely transformed by an important technological innovation: LEDs have changed the rules of the game in terms of design, use and human experience. this shift has turned light into a territory for pioneers, and the most exciting exploratory field for design.'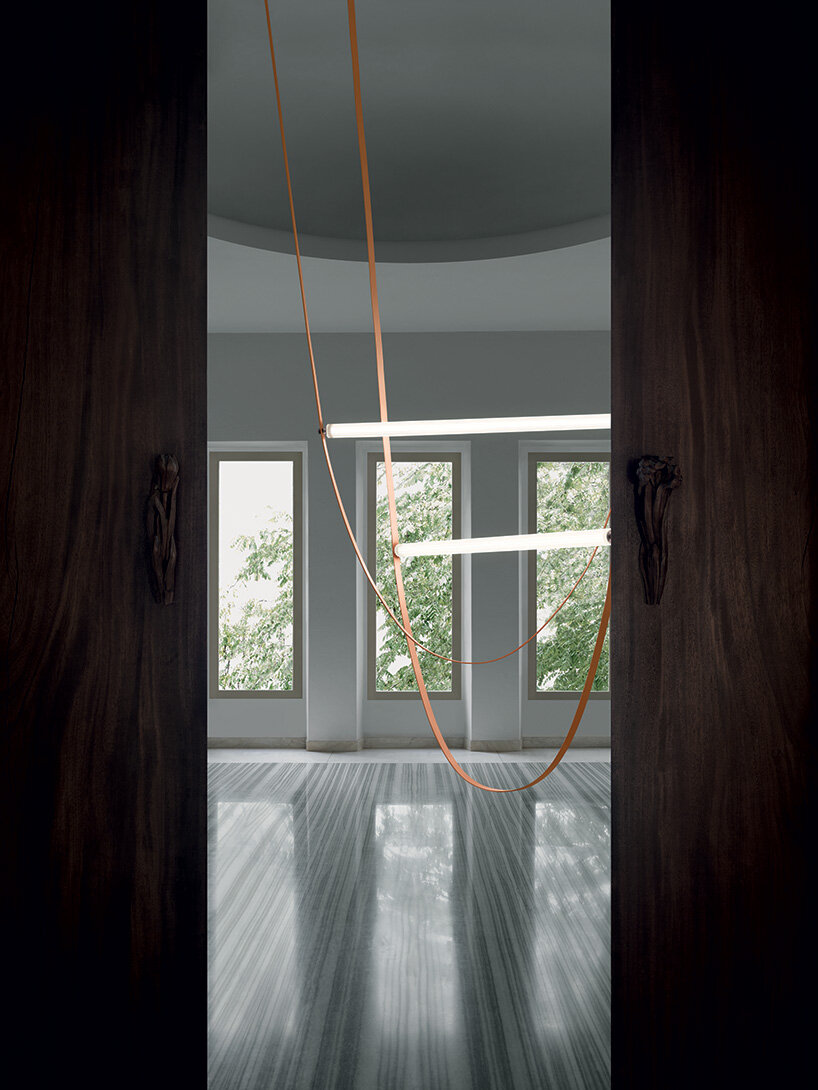 image by tommaso sartori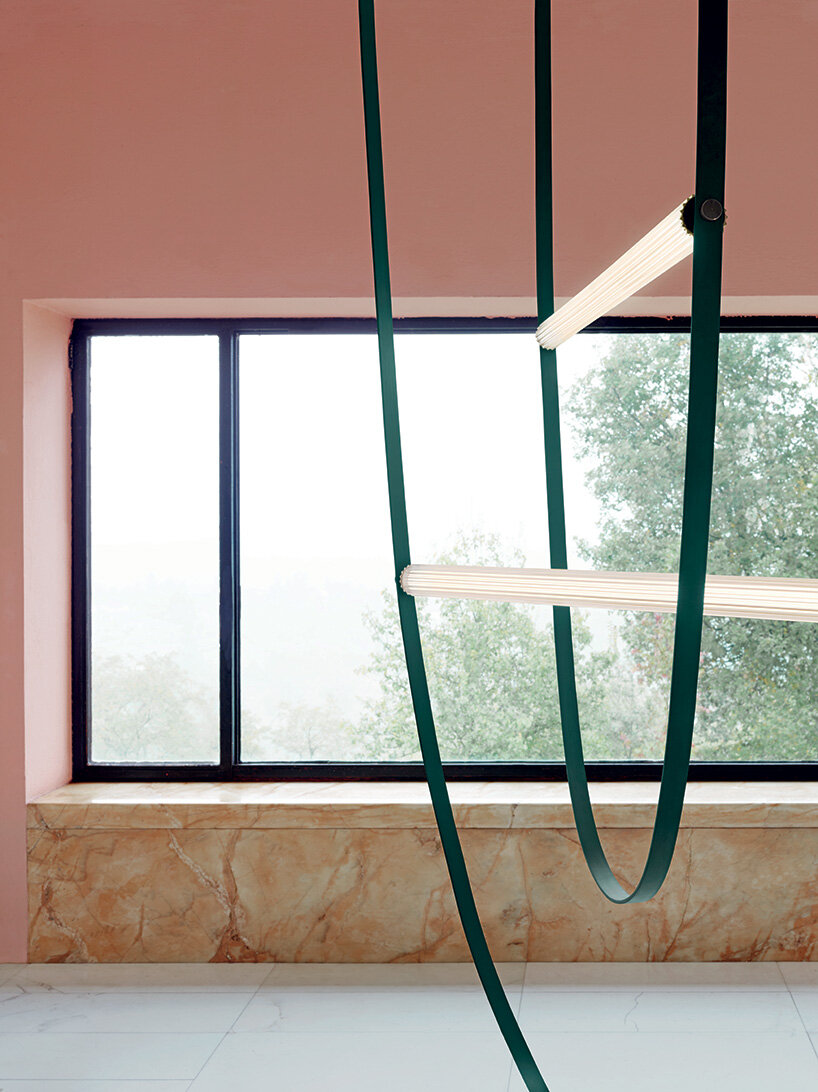 image by tommaso sartori