apple has opened its 26th location in the greater los angeles area — the apple tower theatre. continuing with its partnership with foster + partners, the store encompasses one of their most significant restoration projects to date, taking over the famed tower theatre in the center of the city. originally home to the first theater in LA wired for film with sound, the historic structure was designed in 1927 by renowned motion-picture theater architect s. charles lee.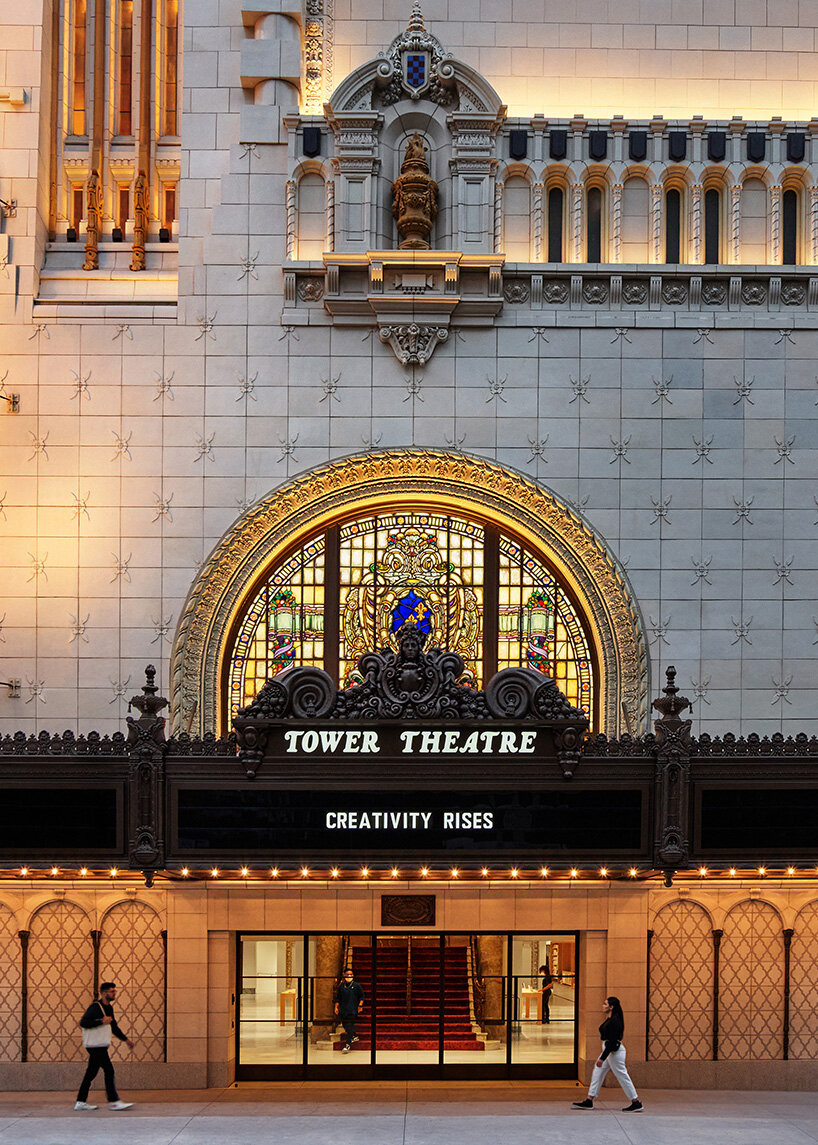 images courtesy of apple 
upon the closing of its doors in 1988, the tower theatre remained empty and unused until today. when taking the project, apple and foster+partners collaborated with leading preservationists, restoration artists, and the city of los angeles to preserve and restore the theater's beauty and grandeur. every surface was carefully refinished, and the building underwent a full seismic upgrade.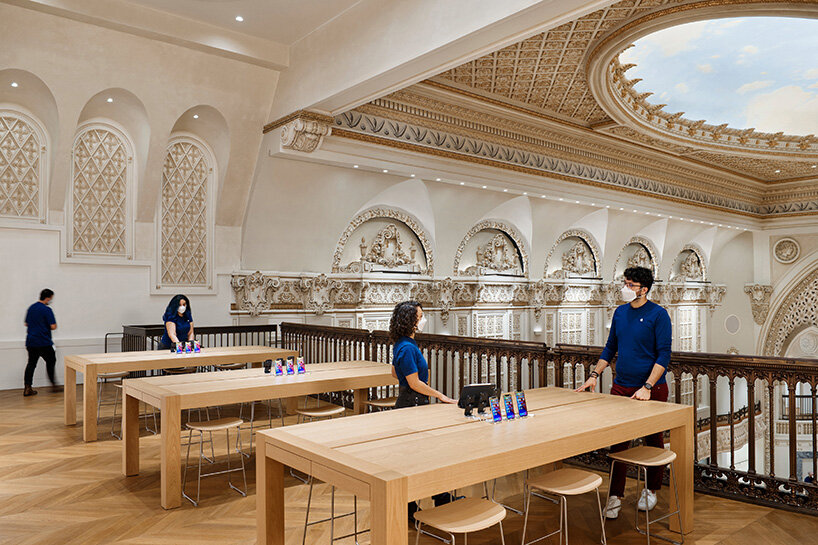 'at every corner, los angeles bursts with creativity across the arts, music, and entertainment, and we are thrilled to build on our relationship with this special city,' said deirdre o'brien, apple's senior vice president of retail + people. 'apple tower theatre honors the rich history and legacy of this entertainment capital.'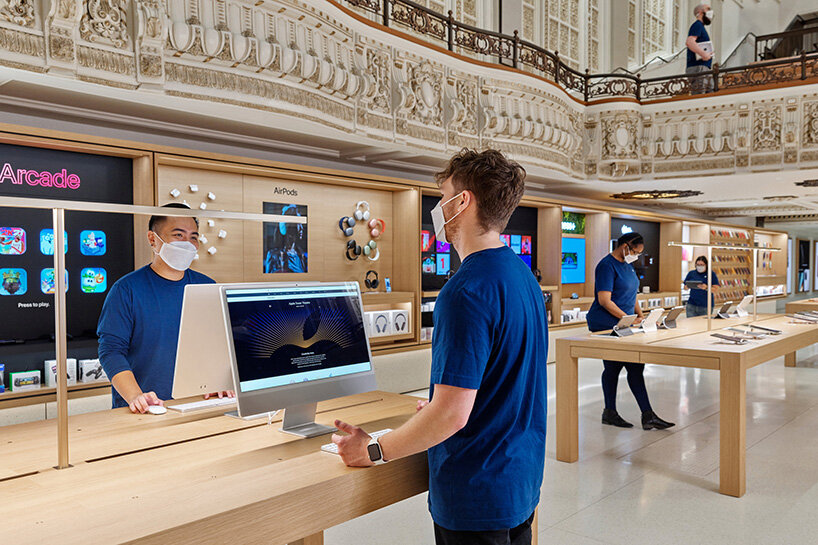 located on the corner of eighth street and broadway, the apple tower theatre store features an exterior with a fully restored clock tower, recreated broadway marquee, clean terracotta tiles, and a renovated historic blade sign. inside, guests are welcome through a monumental lobby that references charles garners' paris opera house, together with a grand arched stairway with bronze handrails flanked by marble corinthian columns.
in the heart of the store is the forum and signature video wall. the forum will be home to today at apple, where free daily sessions provide inspiration to guests while teaching practical skills. the expansive auditorium, surrounded by embellished arched bays and restored bronze, displays all of apple's products. for the support center, the store uses the theater's original seating on the upper level hosting the genius bar. two elevators have been installed for accessibility.