fournier & maccagnan architects took cues from the landscape to design this two story dwelling in bex, switzerland. the house is sited on a generous plot with an old wooded orchard at the top and a clearance at the bottom, which affords views out toward the idyllic alpine landscape made up of mountains and forests.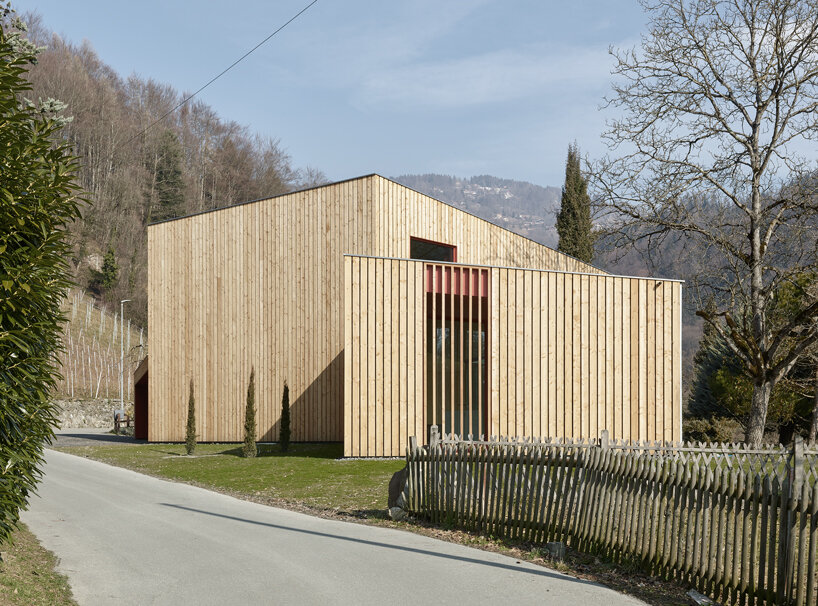 images by thomas jantscher
rather than remove the existing trees, fournier & maccagnan decided to shape the new residential building around them. the irregular geometry of the architecture is dictated by a big tree that sits at the center of the architectural composition, generating an irregular geometry and allowing the building to take on different characters from different angles.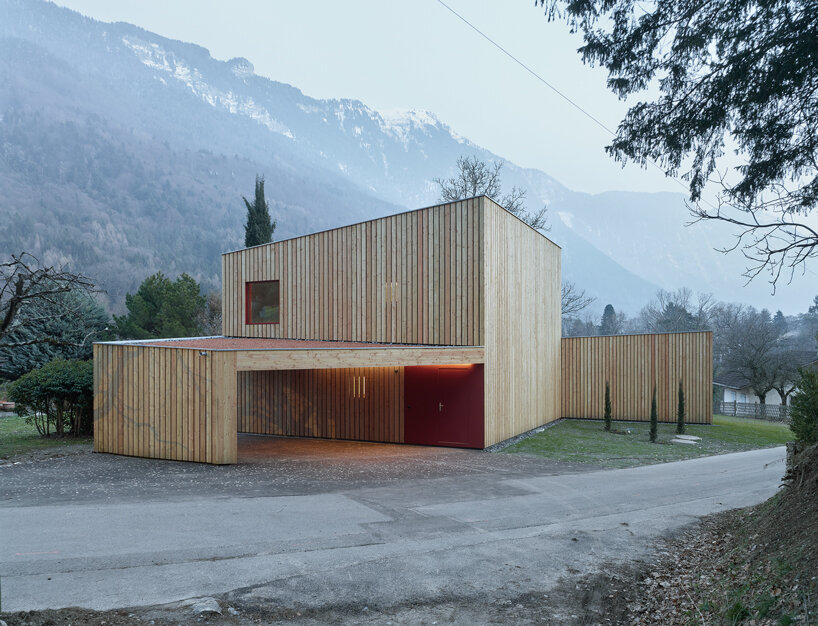 the street facing elevations are solid and restrained, characterized by dense timber cladding that affords the residents privacy. on the other side, the building opens up towards the landscape thanks to a glazed elevational treatment. the house is topped with green roofs that are sloped to create interesting spatial experiences. inside, the architects have applied concrete flooring on the first floor and natural wood on the walls and ceilings. this pared back material palette is combined with pops of color and large windows that frame views of the surrounding trees.