south korean sunglasses brand GENTLE MONSTER has opened the doors of HAUS DOSAN 0 10 10 10, a massive concrete space located in seoul, south korea. the venue, which is a mix of retail, exhibition space and experimentation space, symbolizes the direction the brand seeks to pave within the realm of future retail. the number '01' is derived from quantum mechanics, and represents the future forward direction, whereas HAUS is a metaphorical description of the future retail which will be home to various brands.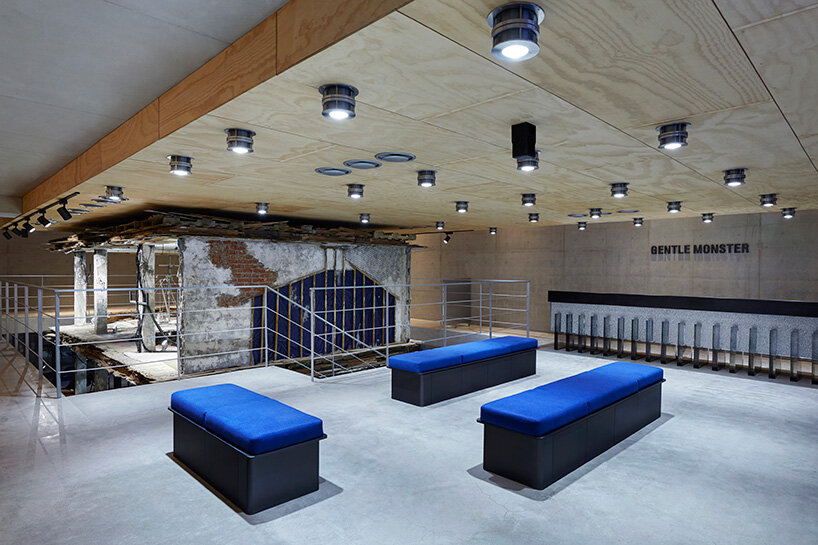 images by GENTLE MONSTER
with HAUS DOSAN, GENTLE MONSTER unveils its first project under the UNOPENED:FUTURE theme. inside, visitors will find the brand's eyewear, as well as TAMBURINS cosmetic brand and NUDAKE's imaginative deserts. upon entering, guests will face a space that has been designed to generate an emotional provocation. a massive structure in the center made in collaboration with artist frederik heyman brings his 3D pieces to real life. the installation sets the overall tone of the building by generating a bizarre scene that represents the brand's bold and daring philosophy.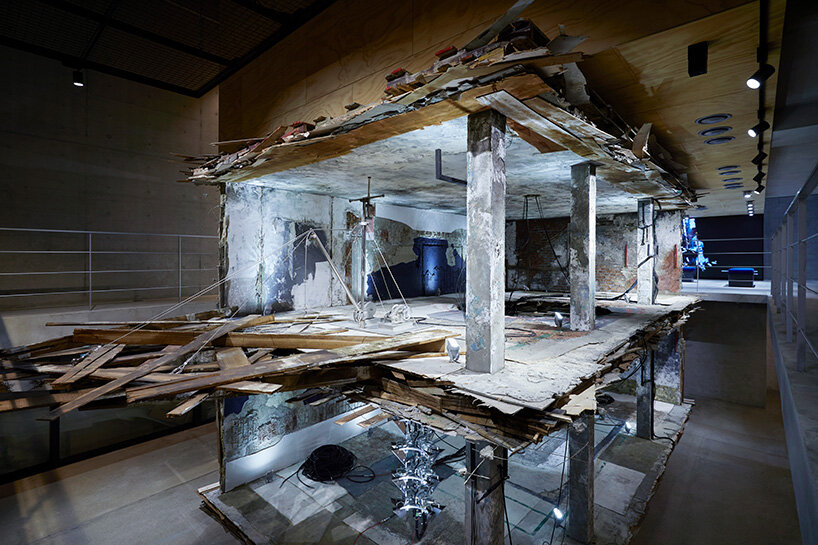 GENTLE MONSTER has divided their eyewear into two different sections — optical eyewear and sunglasses. each category has been assigned to a floor (2 and 3 respectively), and each expresses a contrasting mood and concept. the optical eyewear section was designed under the concept of minimalism and moderation and features a media installation by jonas lindstroem. the sunglasses third floor, shows a part of the past and the future world coming together to create a discontinued mood. here, a 6-legged walking robot THE PROBE, made by Gentle Monster's own robot lab after a year of research acts as a symbolic element of the grand concept that HAUS DOSAN seeks to deliver as well as the brand's experimental philosophy to continue to provoke customers' emotions.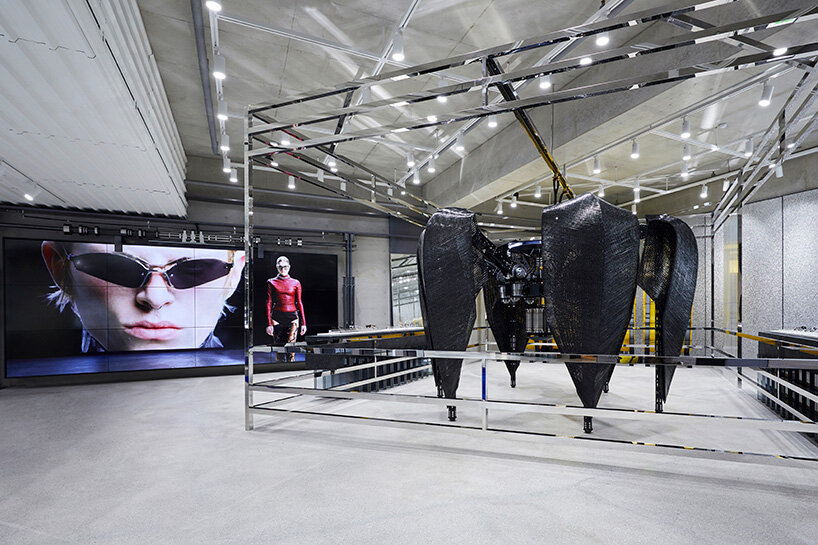 the 4th floor is occupied by TAMBURIN's second flagship store and showcases a balanced, elegant space which referenced nature for its design. collaborative art pieces with artists such as chulan kwak, mercedes vicente and casper kang add grandeur to the space. a kinetic object inspired by reed in the wind was created in-house and emphasizes TAMBURINS' core values of elegance and uniqueness.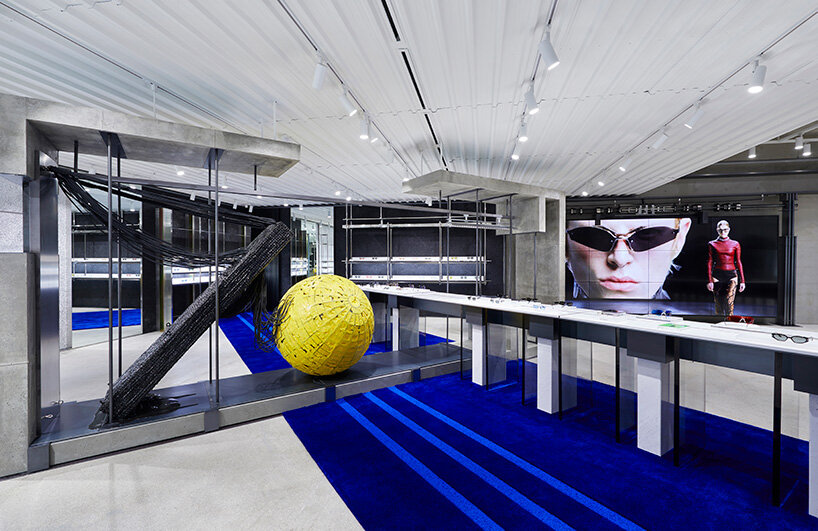 lastly, the B1F is occupied by NUDAKE's first flagship store in korea. the design follows the taste of meditation theme which aims to enable visitors to focus on the sense of taste. the long table crossing the room through the center greets the visitors upon entering. on the table there is an array of desserts that redefine pastry which provokes all five senses.