in designing the new toulouse school of economics building in southwestern france, grafton architects found inspiration in the elements that make up the city's existing urban fabric. located at a break in the city wall near the banks of the garonne river, the architects explain that the site is a pivotal one for both the university and for the broader city. 'the breach in the historic city wall is seen as an opportunity, to see boundaries not as limits, but as 'thresholds' to be crossed and held,' says the design team.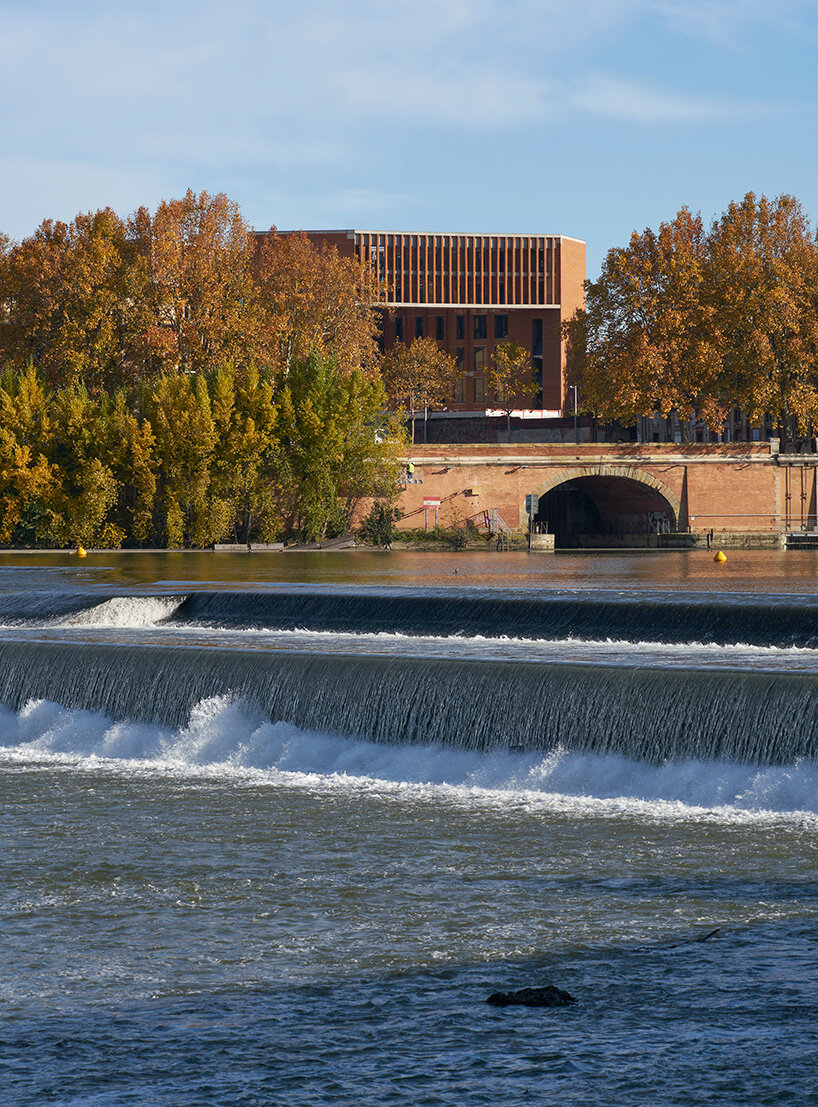 image © dennis gilbert
grafton architects describes the new toulouse school of economics building as a reinterpretation of the city's architectural elements. 'for us, toulouse is a city of bridges, quay walls, city walls, ramps, promenades, brick buttresses, brick and stone towers, mysterious cool interiors and cloisters, archways and courtyards,' say the architects. 'the big space of the meandering garonne provides the wide horizon, the sense of connection with the landscape beyond. the linear manmade, tree-lined canal cuts through the city and sets up framed, axial, linear spaces.'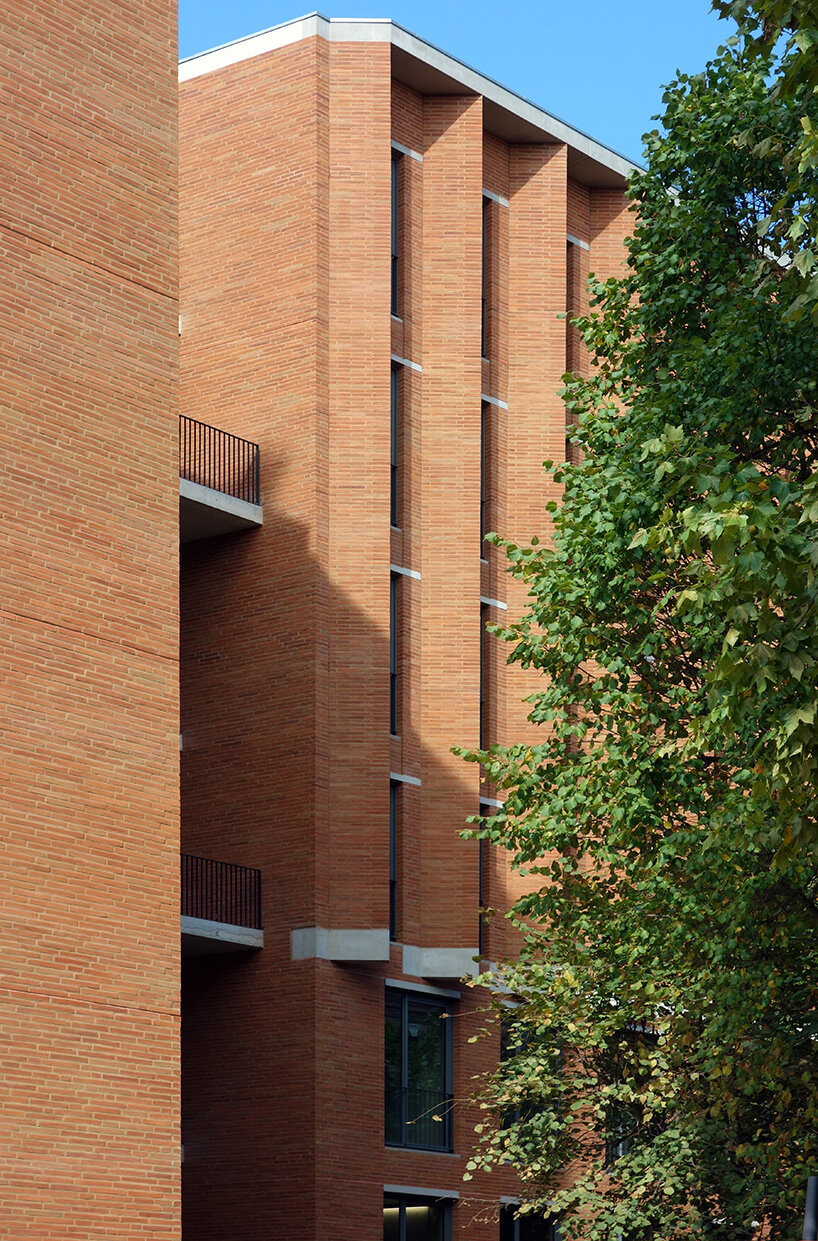 image © grafton architects
in plan, the configuration of the building comprises a series of 'bars' that are each 10.8 meters (35 feet) deep. this ensures that each of these rooms, which are used as study and office spaces, have access to natural light and ventilation. the architects explain that each office 'bar' was considered for its particular orientation and each given a particular profiled elevation to protect the rooms within.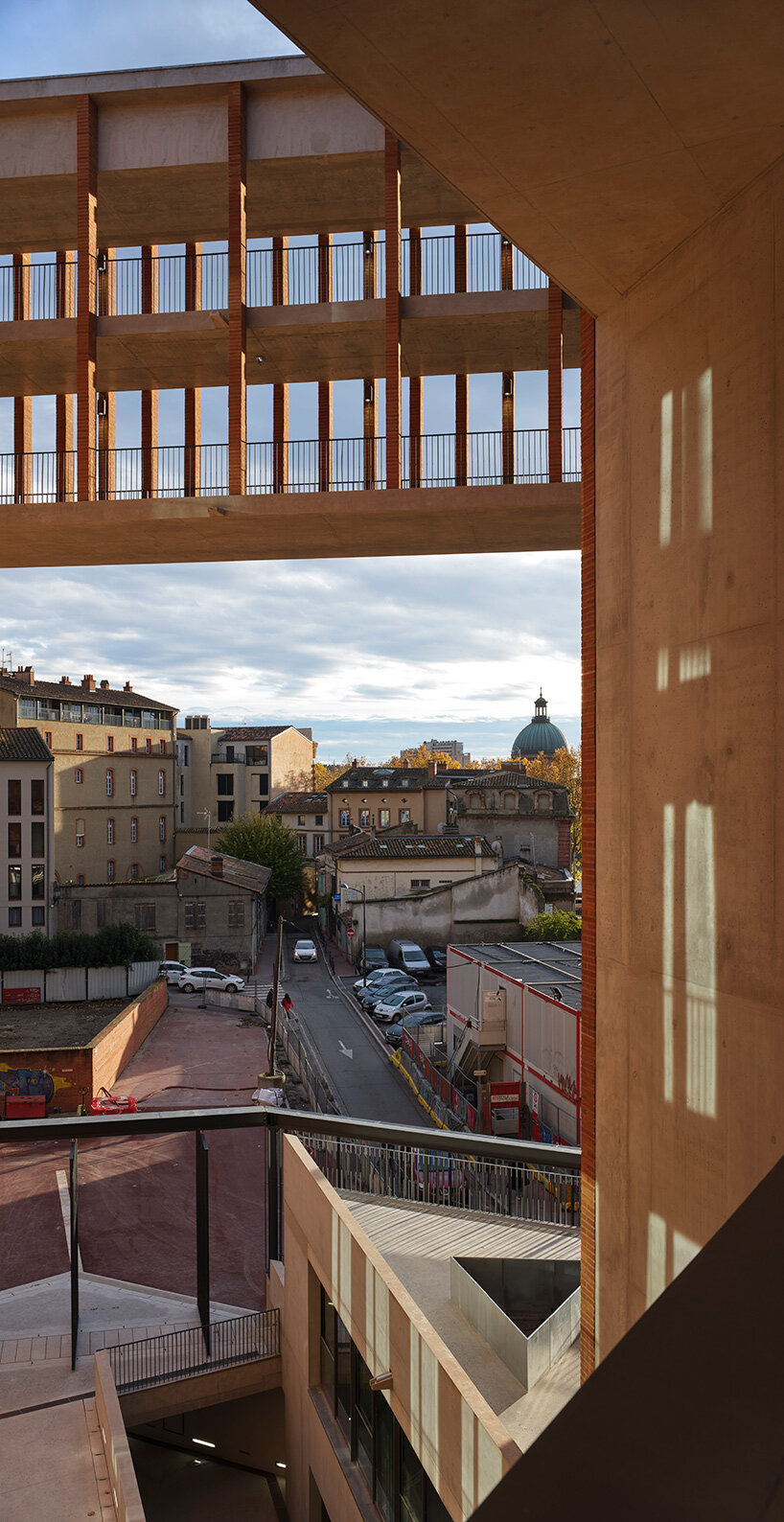 image © dennis gilbert
the same methodology was used to determine the best position for the larger spaces, such as the seminar rooms and terraces. with very little fenestration, these spaces are located at the site's more public southern edge, creating a 'deep wall' that controls light, shadow, and shade. led by pritzker laureates yvonne farrell and shelley mcnamara, grafton architects have a long history of designing educational buildings, completing such projects in paris, london, and limerick, ireland.

image © dennis gilbert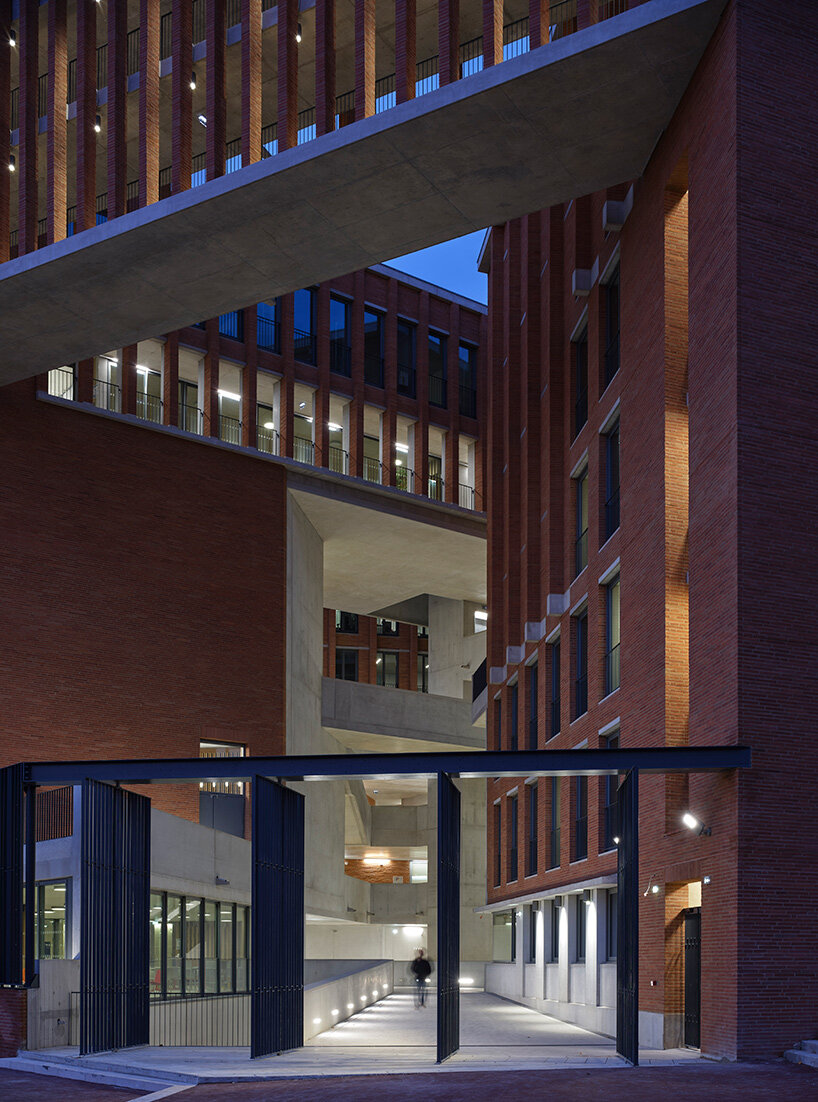 image © dennis gilbert
project info:
name: toulouse school of economics
location: toulouse, france
architect: grafton architects
client: université toulouse 1 capitole
size: 18,000 sqm (11,000 sqm internal)
date: 2009 (competition)
status: completed 2019
collaborators —
local architect: vigneu zilio architectes
M&E engineer: chapman BDSP
M&E engineer: (subconsultant) OTEIS
quantity surveyor: gleeds
fire safety: vulcaneo
awards —
equerre d'argent 2020 – winner
RIAI learning environment award – winner
architecture association of ireland- downes medal – winner
philip stevens I designboom
mar 25, 2021