at is spring/summer 2022 show at paris fashion week, hermès continues to hybridize luxury and streetwear — most notably with the integration of a skateboard deck into its newly interpreted bolide bag. the fashion house reimagines the classic leather bag in an overt and playful celebration of the skate and street realms. the new base adds a boldly patterned wooden structure to the 45 cm bolide, which has always shown all-leather craftsmanship. this isn't the first time the house has looked toward skater culture in its work. hermès had designed a skateboard deck in a patterned homage to its silk scarves.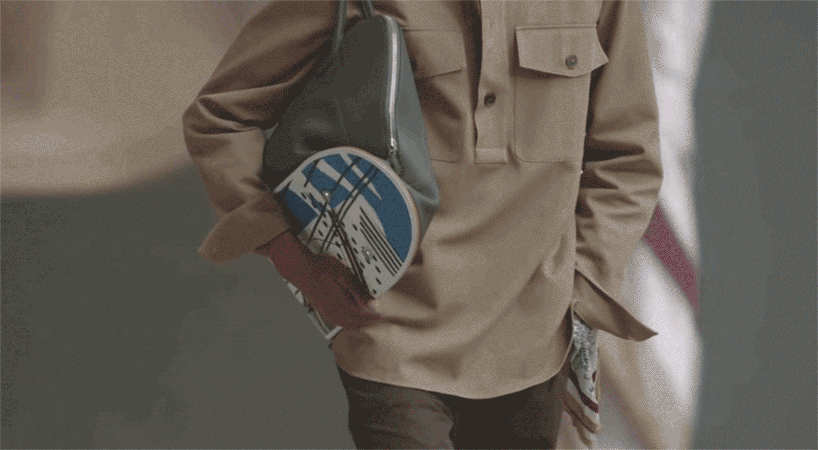 images courtesy of hermès | @hermes
hermès shows its spring/summer 2022 menswear collection with attention to playful details. at once subtle and overt, the deck of its skateboard bag is hidden as a vibrant base of the leather structure. at the same time, the collection saw other sport-inspired details such as a corded belt showing a knot and loop closure to recall the realm of sailing, and the desire to escape — one that has captured many of us in the wake of the now-waning pandemic.