constructed in the 90s and abandoned for many years, 'mao khe mining park' in vietnam was recently revitalized by H&P architects. the studio sought to generate a public place for daily activities, improving quality of life and compensating the locals for economic, cultural, and social harms they have suffered during the last decades.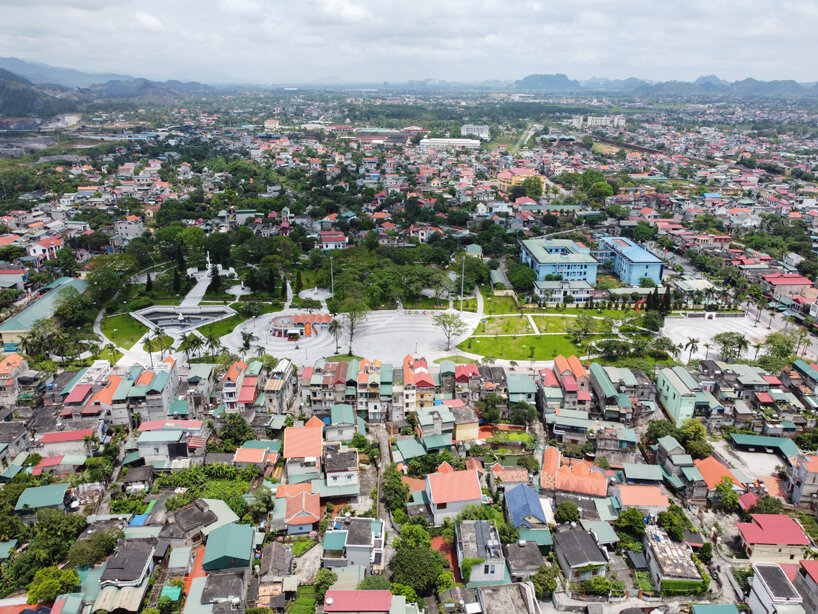 all images courtesy of le minh hoang
drawing influence from the five-ringed symbol of the olympic games representing human union, world continuity and integrity, H&P architects merges sport with culture and education. an unsafe construction — a 60-meter fence — was removed, making fragmented room for new architectural space; the void after removal was accommodated by various structures that integrated into the surrounding landscape. walking paths served as a chain between architecture and the greenery of the park while forming an open gathering area for local residents.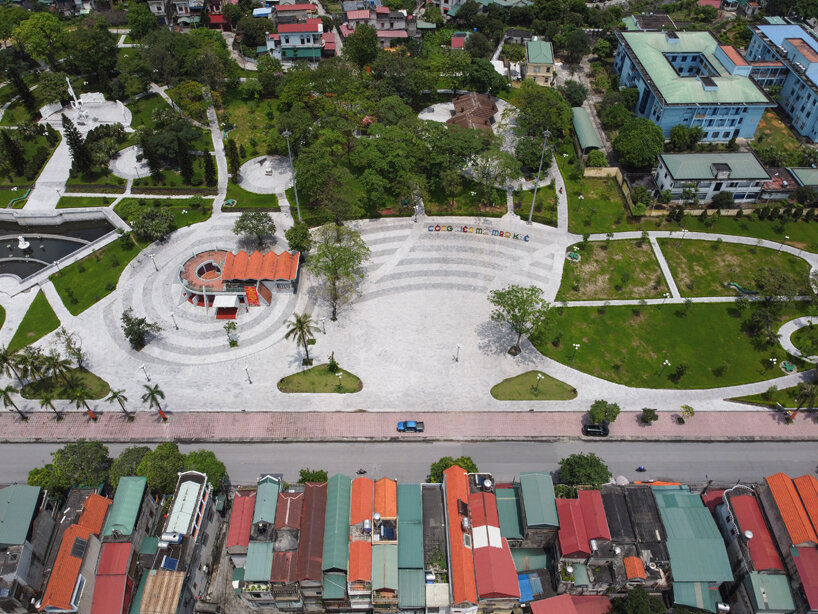 in an attempt to bring people closer to nature, H&P architects created the 'big laurel wreath', assembling three eccentric rings. taking its cue from a laurel wreath and honoring the rebirth, its core is surrounded by plants and flowers, while the top is made from old iron fences resembling the branches. furthermore, 'memory kite' is a multi-functional space made from recycled truss and metal roofing sheets of a previously damaged cinema. the roof echoes a giant kite fully spread and loosely 'tied up' by five points on the ground, creating a vast open space for exhibitions, performances, and gatherings.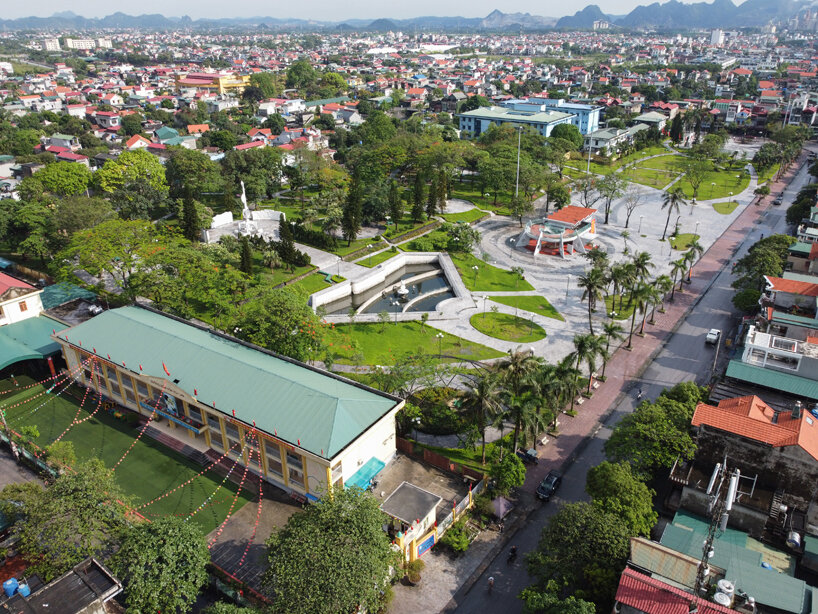 moreover, 'toigetation 3' includes the public toilet area and takes shape as three sculptural blocks hidden under a shadowy cover of trees and a framework system made of fence panels and old steel tubes. these blocks of different sizes are placed to obscure the view from the outside without any additional cover. however, it still ensures the necessary privacy for users while blending into the landscape in a natural way. meanwhile, the 'zigzag roof' serves as a memory highlight in the central square, playing an important supportive role to festivities in place.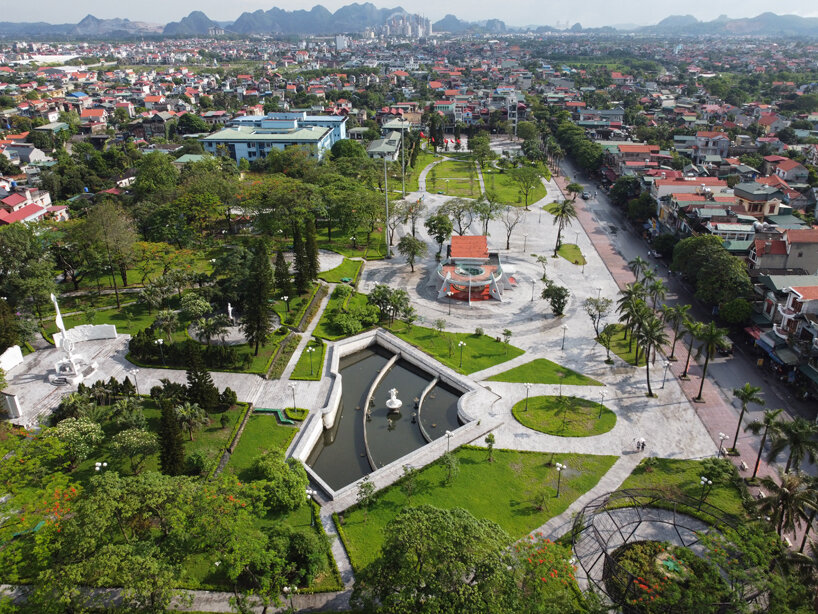 the park has been made green with 16,000 sqm of grass on the surface and by doubling the number of trees. newly made terrain-based ramps provide easier access for people with disabilities and cyclists, and at the same time connect the west and east neighborhoods. the renewal includes walking paths, small yards, seating to rest, mining worker monument yard, and festival square serving as an open-air theater when needed.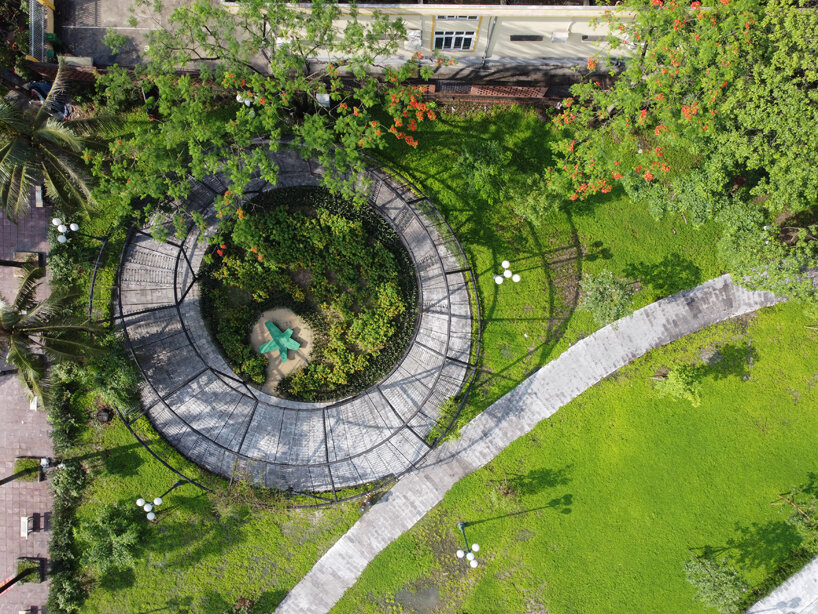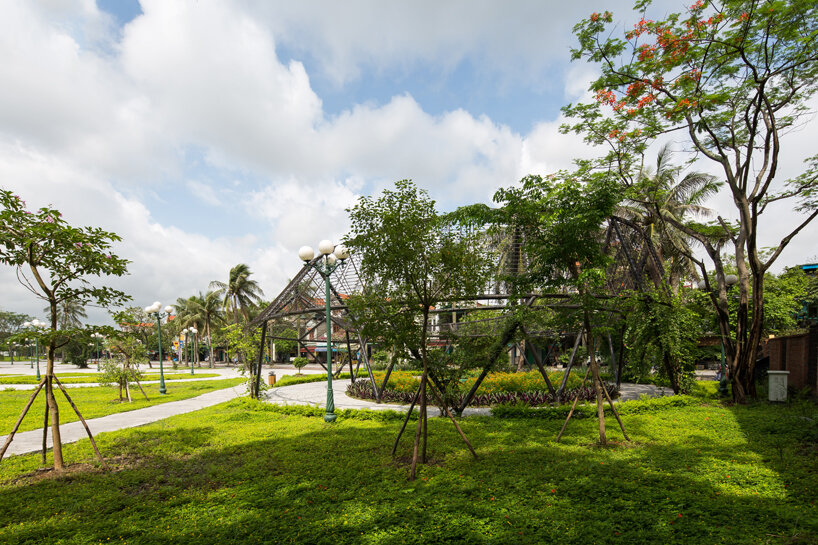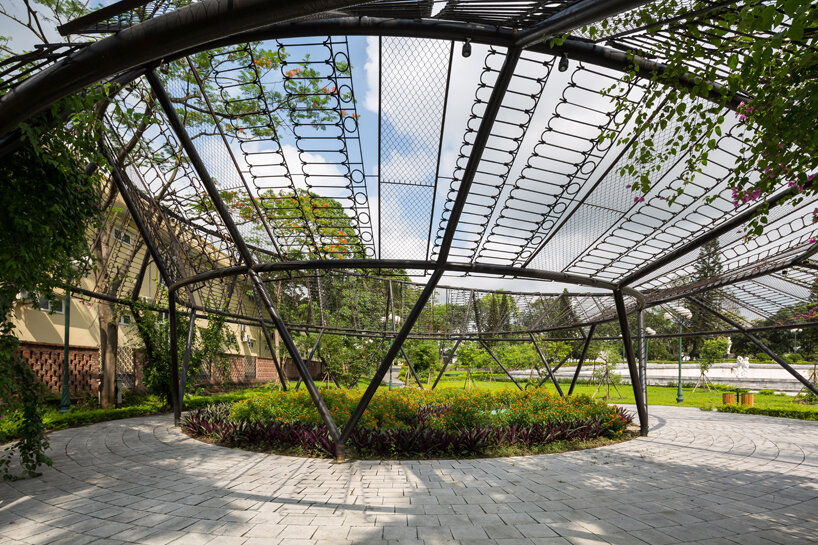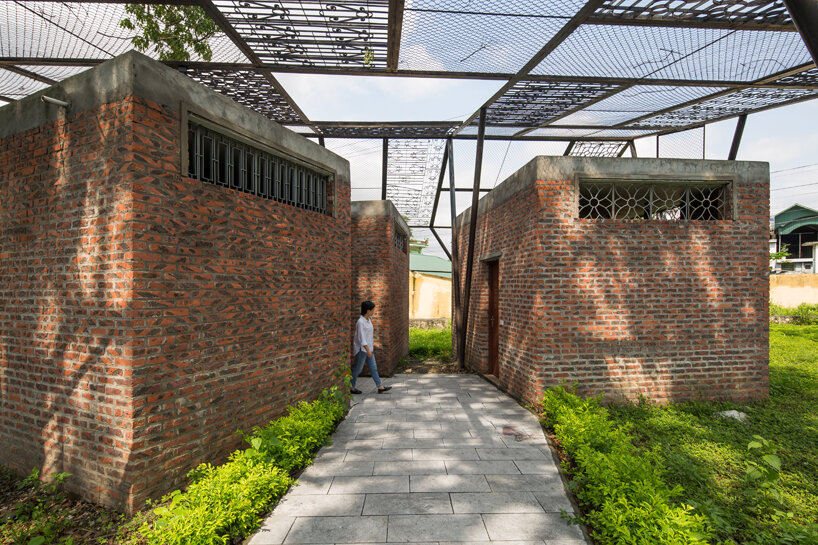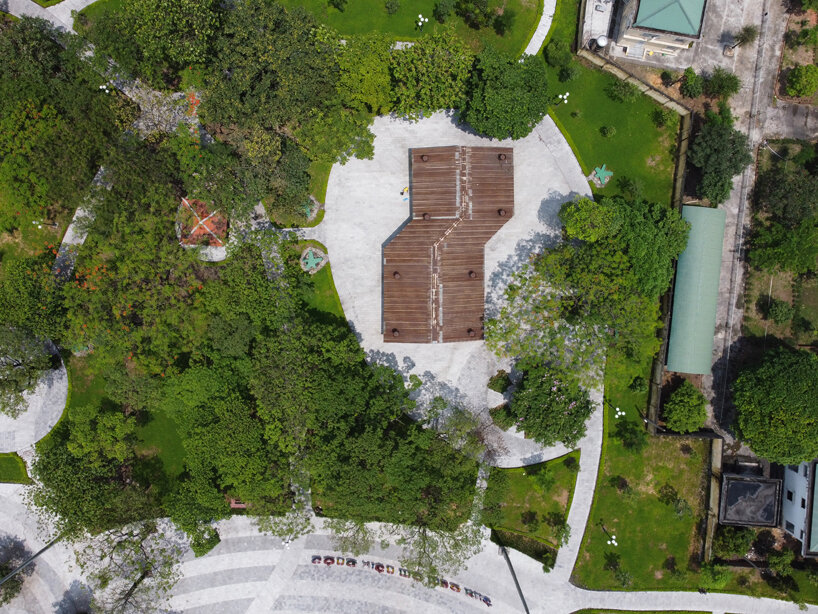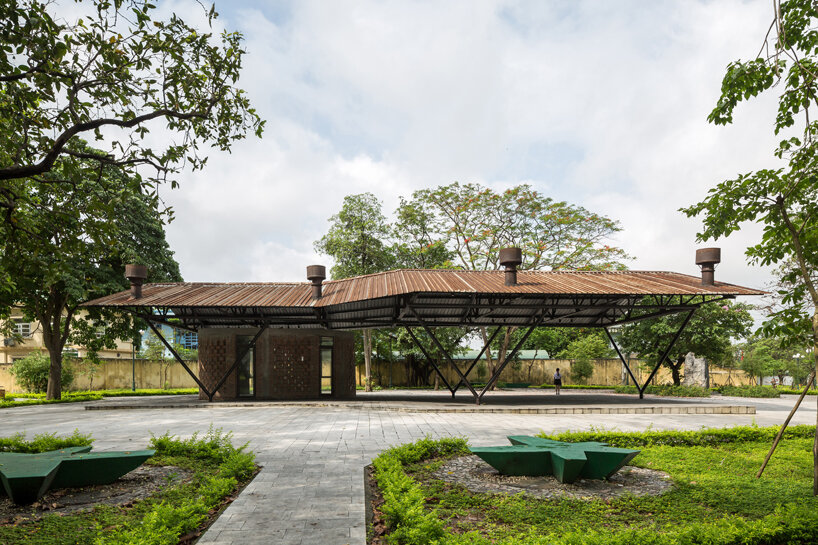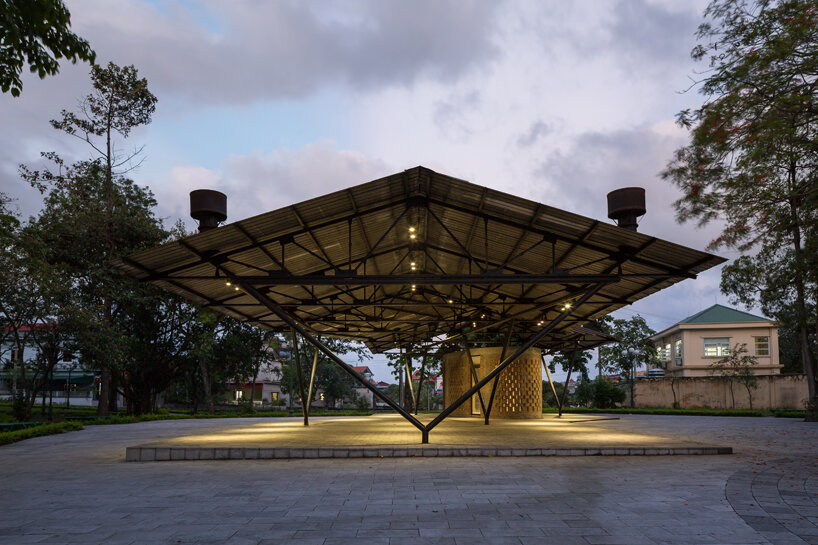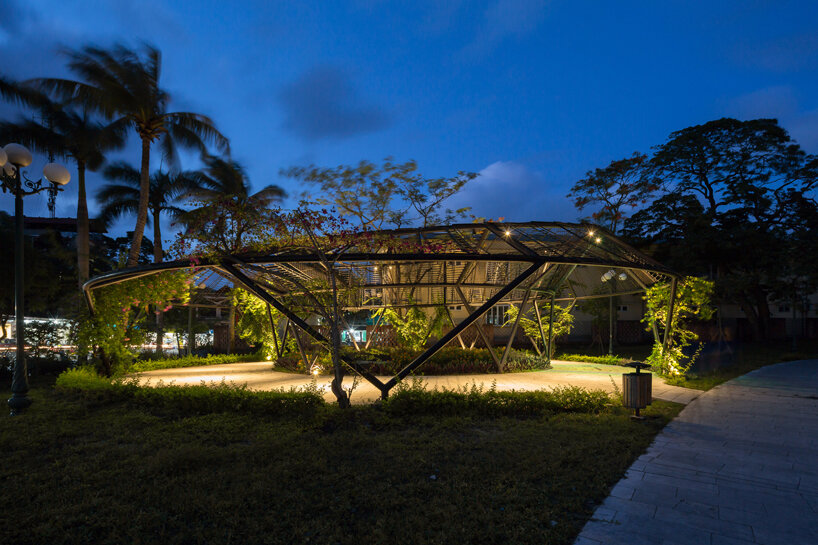 project info:
name: revitalizing mao khe mining park
architects: h&p architects
team: doan thanh ha , tran ngoc phuong, nguyen manh hung, tran van duong, dang xuan hoa, luong thi ngoc lan, nguyen hai hue
location: mao khe town, quangninh province, vietnam
land area: 33,000 sqm (355,209 sqft)
reused materials: fence, steel tube, metal roofing sheet, iron decorative pieces, brick
photography: le minh hoang
christina petridou I designboom
jul 12, 2021