August 29th, 2021 | Scott Bachmeier
1-–minute Mesoscale Domain Sector GOES-16 (GOES-East) "Red" Visible (0.64 µm) and "Clean" Infrared Window (10.35 µm) images (above)  showed that Hurricane Ida gradually developed an eye, as the Category 1 storm intensified to Category 2 by 1800 UTC on 28 August 2021.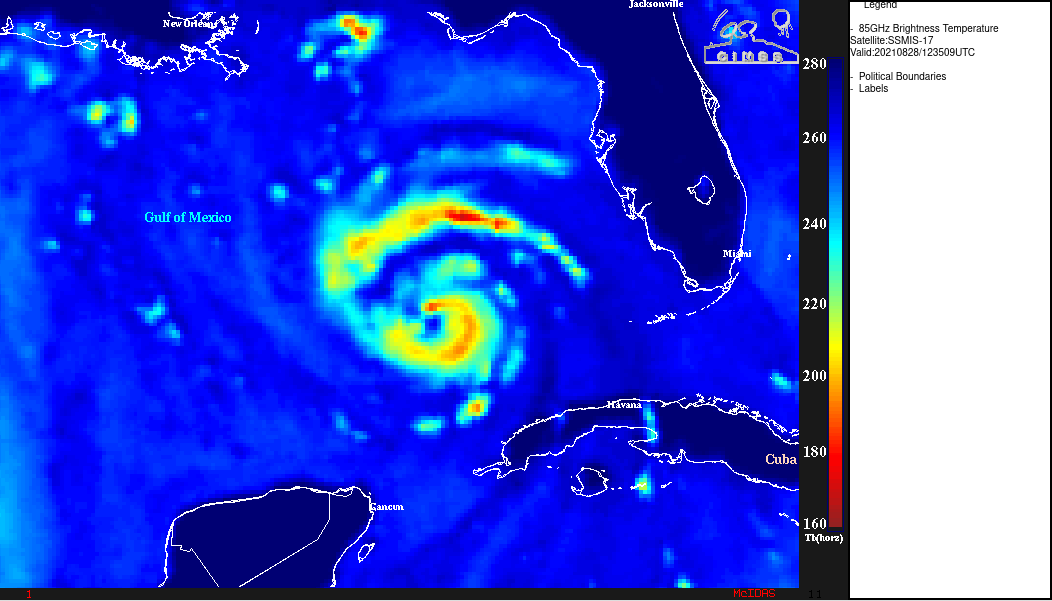 Microwave (85 GHz) images from DMSP-17 (above) and DMSP-16 (below) — from the CIMSS Tropical Cyclones site — showed 2 views of the eye and eyewall structure at 1235 UTC and 2205 UTC, respectively.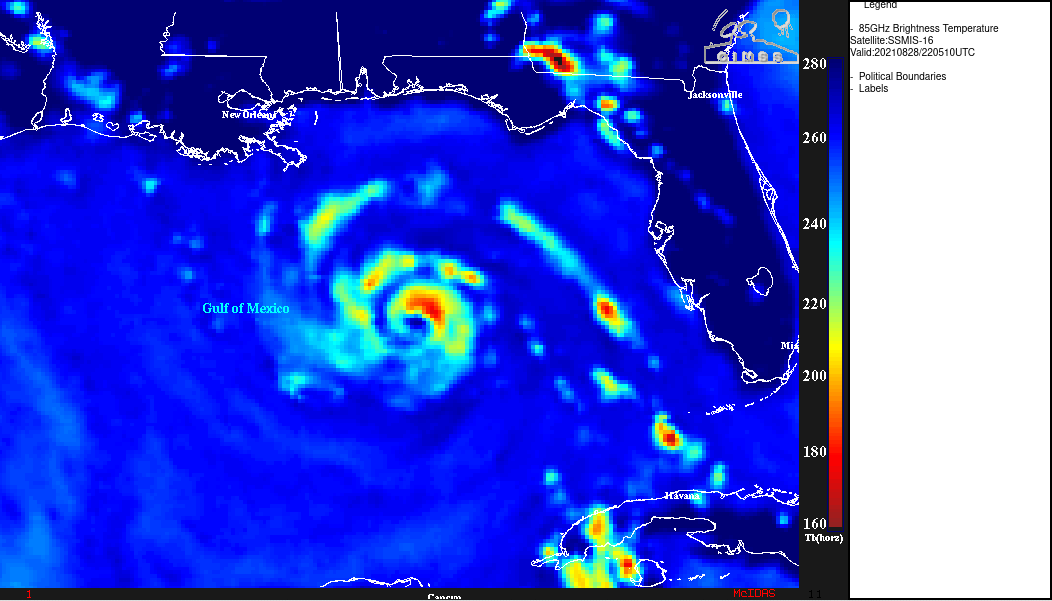 Ida was moving across very warm water (SST | OHC) and through an environment of low wind shear (below), which favored continued intensification as it approached the Louisiana coast.