designers at hyundai present a celebration of both the company's heritage and future-thinking ethos with an electric transformation of its 1975 pony. the one-off design concept is the result of the meticulous disassembling of an original, first generation car. the team then introduced an EV powertrain along with modern headlights, taillights, and even nixie-tube instrumentation along the interior. the work comes in time for the launch of the company's new customer center studio in busan, korea where the modified car is now on display.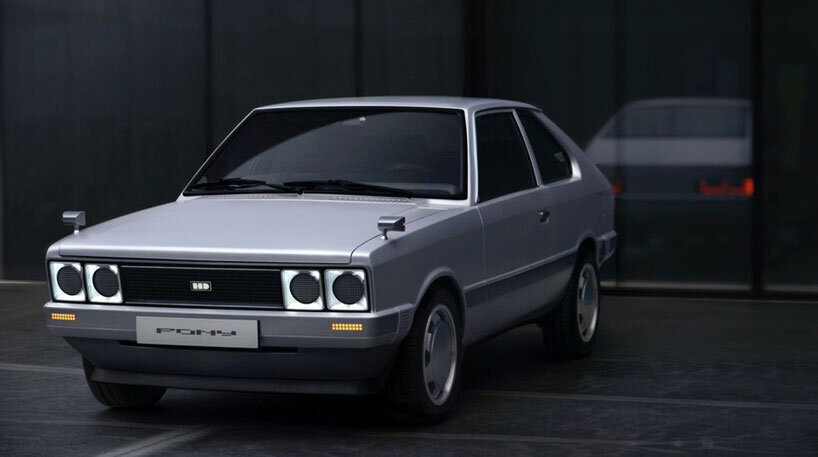 images courtesy of hak soo ha, hyundai
the electric transformation of the original 1975 pony was led by hyundai's interior chief designer hak soo ha, who shared its completion on his instagram. according to car and driver, the pony is fitted with an unspecified electric powertrain after the removal of the original internal combustion engine. its 1970s profile and detailing its countered with super modern headlights and pixelated taillights. along with a unique three-spoke steering wheel, the interior is elevated with a panel of retro nixie-tubes that recalls the spirit of the decade. the concept will be on display at the hyundai motor studio in busan until june 27, 2021.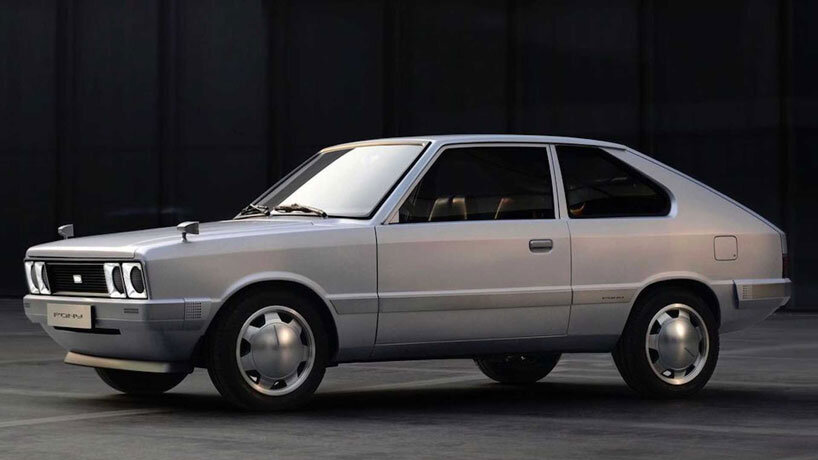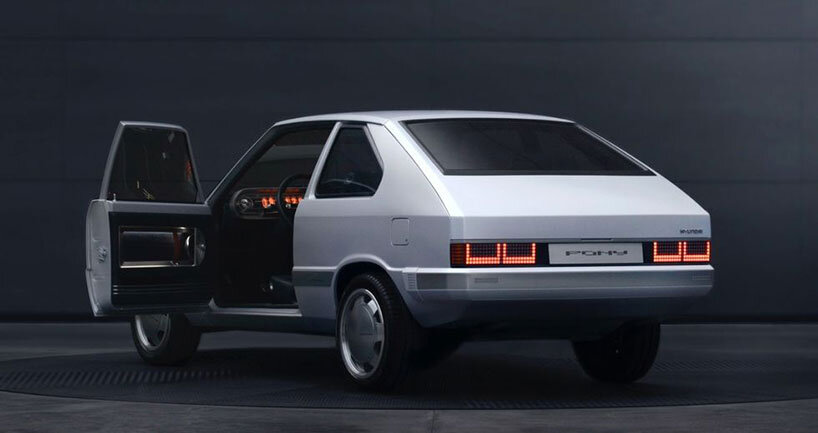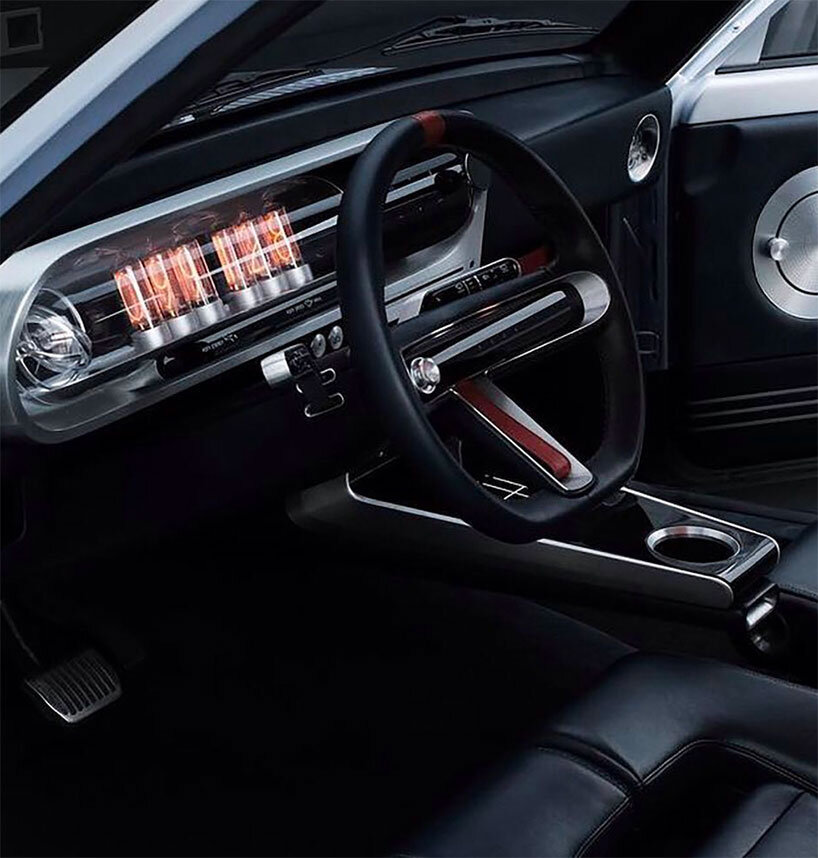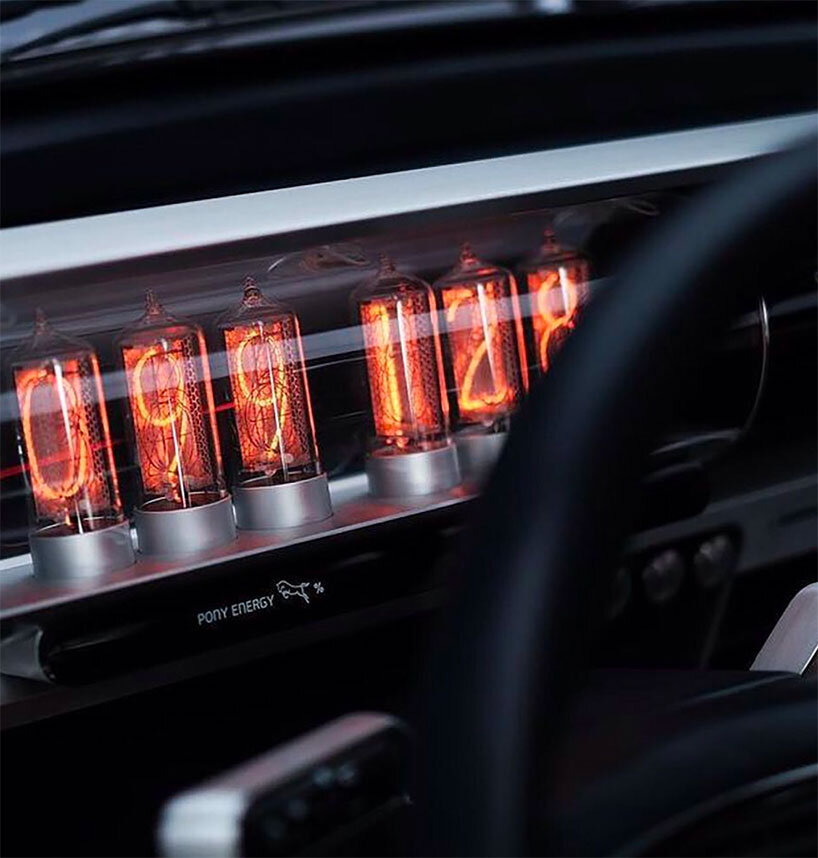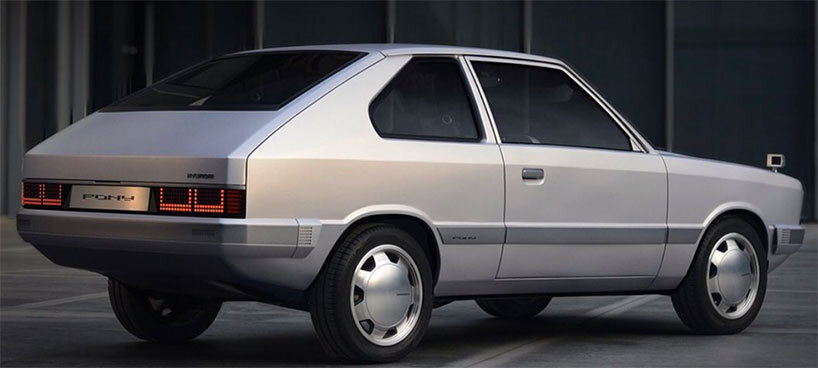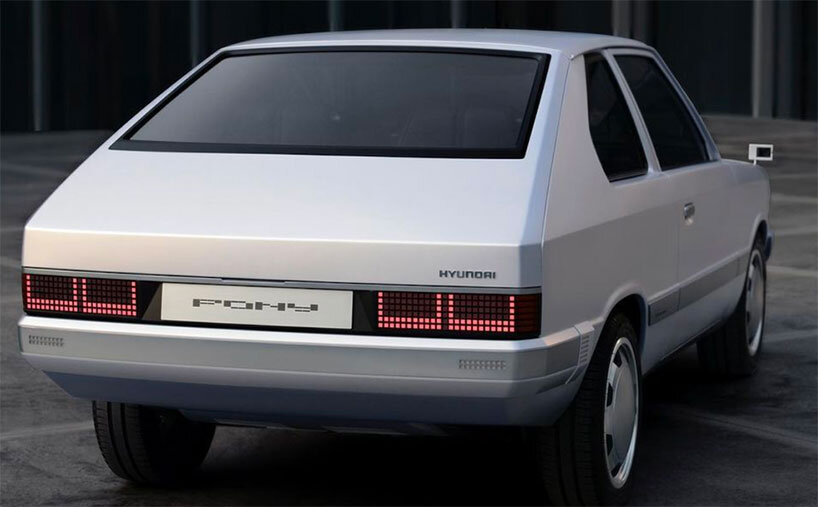 project info:
project: hyundai 1975 pony EV transformation