ferrari has reopened the doors to its iconic restaurant, the cavallino. located in via abetone inferiore, opposite to the entrance to the maranello factory in modena, the car manufacturer has tapped world-renowned chef massimo bottura for the menu and french architect india mahdavi for the interiors. a further expression of the brand's passion and excellence, the trattoria continues to preserve the emotions, successes and memories that have marked the history of ferrari within its original walls, evoking the very origins of the company and the powerful, pioneering spirit of its founder enzo ferrari.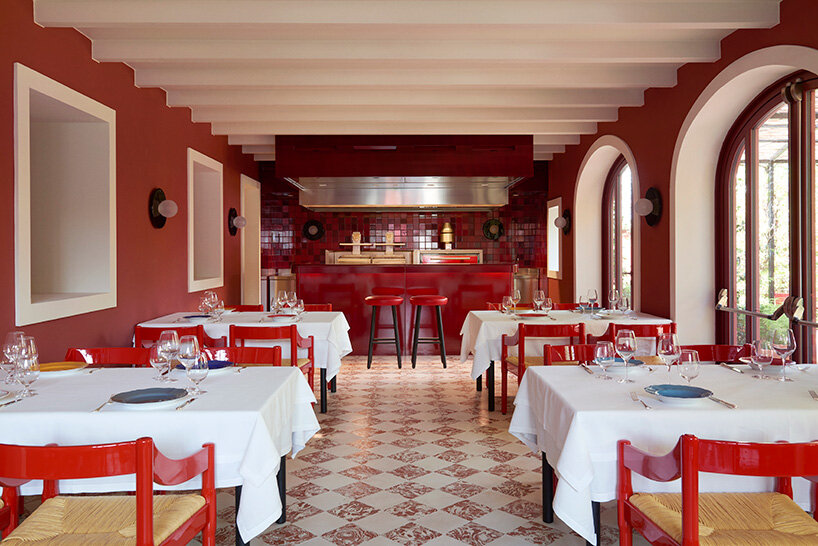 images by danilo scarpati
for the design of ferrari's cavallino restaurant, india mahdavi has created a contemporary reinterpretation of the space, bringing back to the forefront the authentic simplicity of a cult destination. the old farmhouse building now features a brand new red façade that welcomes guests. from the entrance, the restaurant's rooms are connected through a series of archers, guiding visitors to their table. the floor has been covered with traditional terracotta tiles, alternating between earth and ivory tiles in a checkerboard pattern, like a well-ironed tablecloth.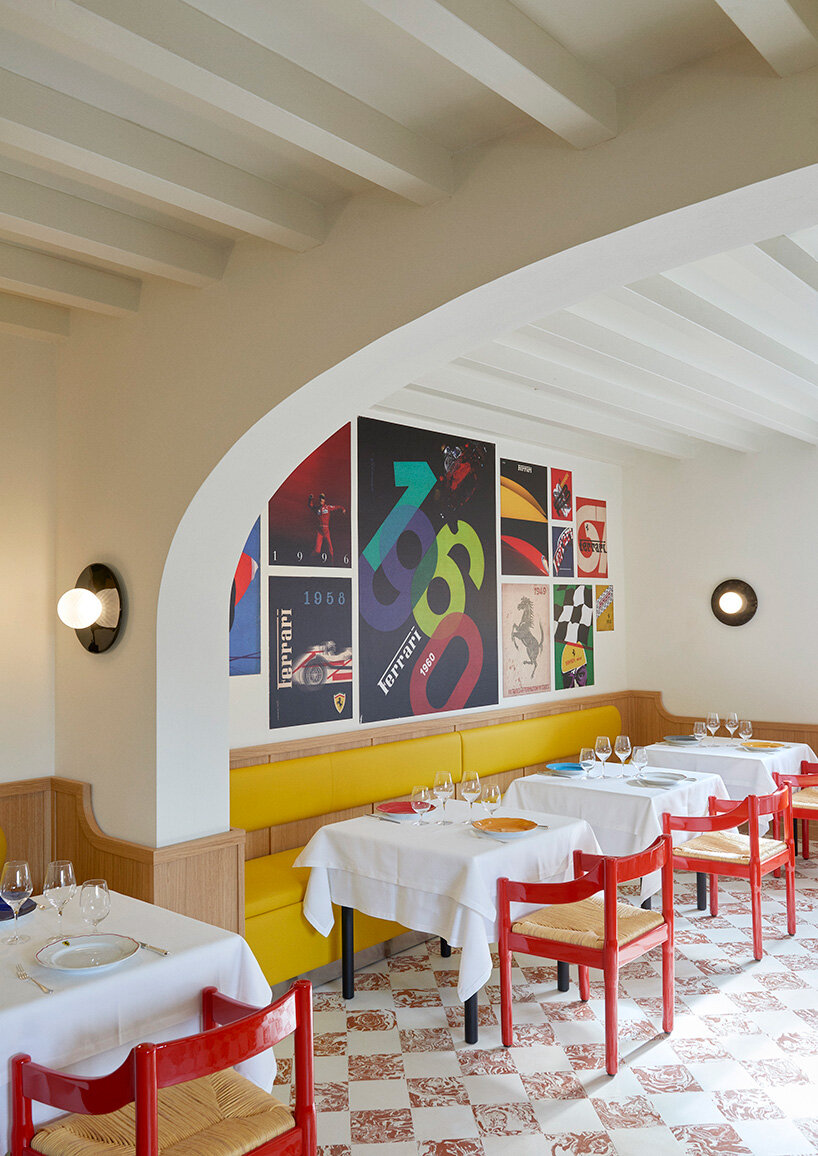 the rooms feature oak paneling on the walls where the tables lean, contrasting with the bench backrests that have been made of yellow leather with rounded and graphic shapes. rare celebratory collections of photographs, posters, souvenirs and memorabilia decorate the restaurant while revealing the spirit of the place and the story behind ferrari's industrial and sporting trajectory. the new garden has been redesigned in collaboration with marco bay and forms an open-air dining area shaded with a pergola. upstairs, a balcony borders two private lounges on a rooftop terrace overlooking the factory.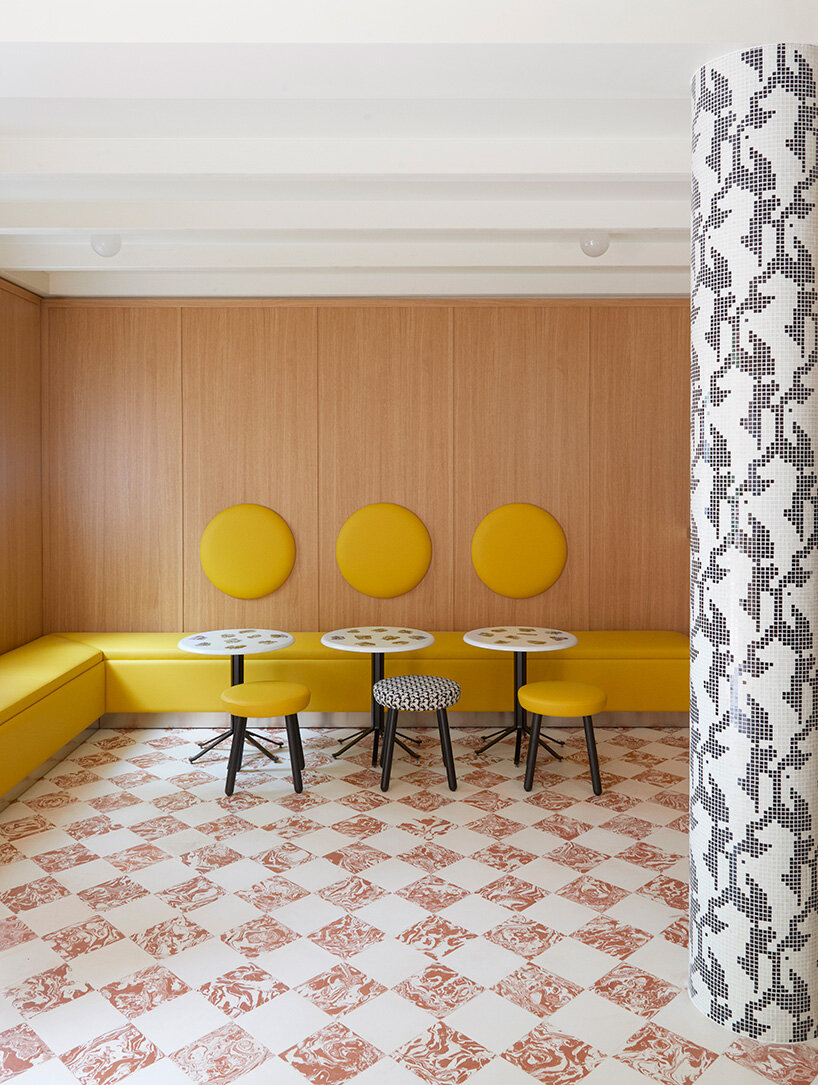 to restore the trattoria's modernity and infuse it with a new identity, india mahdavi has revisited ferrari's heritage and visual vocabulary. using digitization and enlargement, the firm's logo, the prancing horse, was pixelized to create a unique identity for the restaurant. the pixelized cavallino was applied on many surfaces and materials – on perforated metal for the entrance gate, glass mosaic on the walls, on the restaurant's wallpaper and even in the burano lace that adorns the white net curtains on the windows, as in any self-respecting trattoria.