trahan architects has broken ground on the chapel of st. ignatius and gayle and tom benson jesuit center at loyola university in new orleans. situated at the heart of the audobon campus, the new structure will take shape as a concrete-clad circular sacramental center for the loyola community, welcoming people of all faiths for prayer and reflection. in order to generate a monumentality, the architects sought to include a modern building into its historic complex that dates back about 100 years.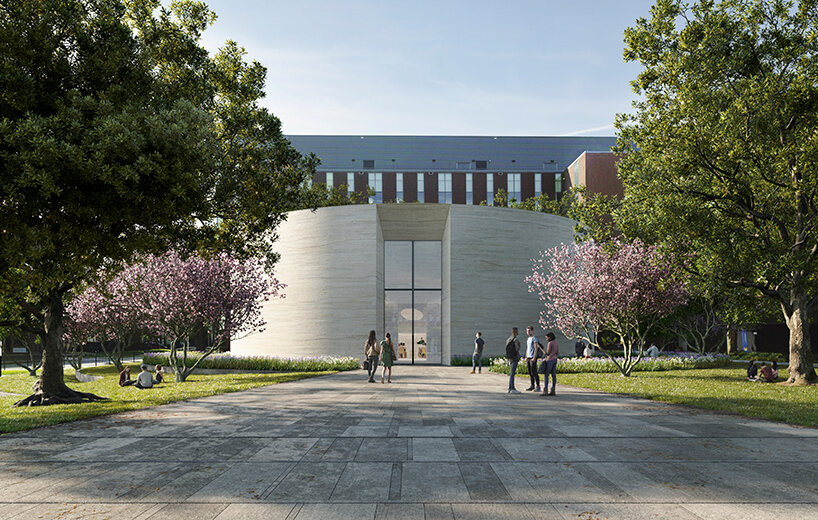 all images courtesy of trahan architects
the spiritual home was conceptualized as a series of interconnected circles nestled within a wider sphere. large glass slits on the side and on the roof of the building fill the interior with natural light, while offering views of a growing oak tree. trahan architects chose cast-in-place concrete as the main building material, combined with cypress and other types of wood to provide the cylindrical building with a variegated look.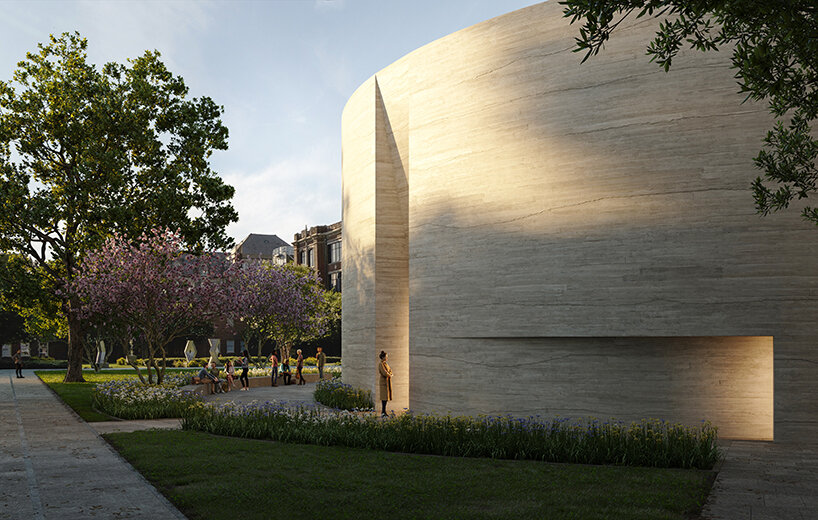 the US-based firm developed much of the design concept during the pandemic, through experimentations in poured concrete that led to a striated form that will transition to a softer natural clay plaster at the interior. the construction begins this summer, with build-out expected to last approximately one year.
'the process of concrete design and making is beautiful due to the unpredictability of the pour and the planar quality of the formwork. it is similar to a cylinder of geological formation, almost extruded from the earth, and we have exposed the layers below. it will age and patina as a canvas of the louisiana environment.' trahan architects says.