Disclaimer:  This site is not affiliated with the National Hurricane Center, Hurricane Hunters, Storm Prediction Center, or National Weather Service.  ALL forecasts herein are the result of my analysis, and I am solely responsible for the content.  As ALWAYS, follow the National Hurricane Center, National Weather Service, and your local Emergency Management officials for emergency decisions.  In addition, this is strictly a FORECAST OFFICE.  I CANNOT make decisions regarding travel plans, etc.  My purpose, is to provide you the information, based solely on information I analyze, and the accuracy of the information at hand of the time of analysis, so you may make informed decisions.
(T. F. "Storm" Walsh)
For those who have donated to my site, your help has been greatly appreciated.  If you are not aware, donations to my site help pay for subscriptions to sites I use as well as software updates, which provide all the models and information used in my forecasts.  To donate, please click the DONATE button to the right side of the page, or on the graphic of the dog.  Any help you provide is immensely appreciated! 
DONATIONS ACCEPTED AND APPRECIATED

Please be aware, even though I do not post every night, rest assured I am continuously monitoring various areas for any significant weather.  I will be taking Sundays off (family time), unless we have active systems that may be posing a threat (i.e. Tropical, Winter Weather, Coastal Storms, etc.).
STORM WALSH PRE-SEASON FORECAST
TOTAL NAMED STORMS: 17 – 20
TOTAL HURRICANES :        7 – 9
MAJOR HURRICANES:       4 – 5
AVERAGE HURRICANE SEASON:
TOTAL NAMED STORMS: 14
TOTAL HURRICANES:         7
MAJOR HURRICANES:       3
2021 SEASON TOTALS:
TOTAL NAMED STORMS:  20
TOTAL HURRICANES:          7
MAJOR HURRICANES:        4
TOTAL U. S. LANDFALLS:    8
The following is the list of storm names for the 2021 Atlantic Hurricane Season:
Ana Bill Claudette Danny Elsa Fred Grace Henri Ida Julian Kate Larry
Mindy Nicholas Odette Peter Rose Sam Teresa Victor Wanda
The following is the supplemental list for the 2021 hurricane season:
Adria, Braylen, Caridad, Deshawn, Emery, Foster, Gemma, Heath, Isla, Jacobus, Kenzie, Lucio, Makayla, Nolan, Orlanda, Pax, Ronin, Sophie, Tayshaun, Viviana, and Will.
As a storm becomes named, I will be marking it in bold red to keep track of the activity for this Atlantic season.
Please note…when we are dealing with multiple systems, they will be listed in order as to the greatest threat to land or the U. S. , to the least threat.
Good evening everyone,
The following are satellite animations of the Atlantic basin and Africa
ATLANTIC


AFRICA


The NHC still indicates the probability of  cyclone development with INVEST 92L at MEDIUM (40%) during the next 5 days.



Analysis of the 06Z NHC surface analysis map shows that, magically overnight, INVEST 92L is no longer associated with the stalled front, and is now located south of the front.  Satellite imagery shows an increase in cloudiness.  Though it is hard to make out in satellite imagery, ASCAT has picked up a well defined surface circulation.
NHC 06Z SURFACE ANALYSIS


INVEST 92L IR AND VISIBLE SATELLITE ANIMATION


ASCAT


As of the latest ATCF BTK report, at 12Z, 92L was located near 32.1N;75.0W.  The low was moving toward the WNW at 4 mph.  Maximum sustained winds were 35 mph, and central pressure was 1007 mb, or 29.74 in.  Based on analysis of forecast steering, and current model track guidance which is fairly clustered, I expect this WNW to NW motion to continue during the next 36 – 48 hours.  This should bring 92L to the coast by early Monday.  After this time, the forecast calls for a turn to the ENE with 92L heading back out over water.  It is noted however in analysis of the MSLP anomaly forecast, that a portion of this area "splits" toward the NE, and feeding back, making a new center, pretty much becoming another system.
ATCF 12Z GUIDANCE


92L is still under some high shear on the order of about 30 – 40 kts which is being caused by a sharp, mid to upper level trof., and upper level winds are from the SW to NE.  Based on this, 92L is still baroclininc in nature.
CIMSS 92L WIND SHEAR AND UPPER LEVEL WINDS


As noted by the NHC, both the ECMWF and GFS still show wind shear relaxing very briefly for about 12 hours, which is also noted in the latest SHIPS diagnostic report.  Given that this system is forecast to remain over, and traverse the very warm Gulfstream, this COULD be enough for 92L to begin taking on some subtropical characteristics.  However, even though shear is forecast to relax briefly, I do not believe at the moment this will be named (although the NHC may go with "sub-tropical", given the 850 – 200 mb shear pattern indicates the flow to remain from SW – NE, vice the familiar anti-cyclonic "outflow" pattern, indicating more of a baroclinic process, in which any strengthening would be due more to baroclinic forcing.  Regardless of classification, I recommend residents from the North Carolina coast, northward to New England be alert for the onset of possible minimal to mid-grade Tropical Storm force winds beginning late tonight or early on Sunday along portions of the coast, and well offshore.
ECMWF AND GFS MSLP NORMALIZED ANOMALY FORECAST


ECMWF AND GFS SURFACE WINDS FORECAST

WPC 5 DAY TOTAL RAINFALL FORECAST

The following map will allow to to get information from your NWS office.
NWS WATCH / WARNING DISPLAY (LINKED…CLICK MAP, THEN YOUR AREA)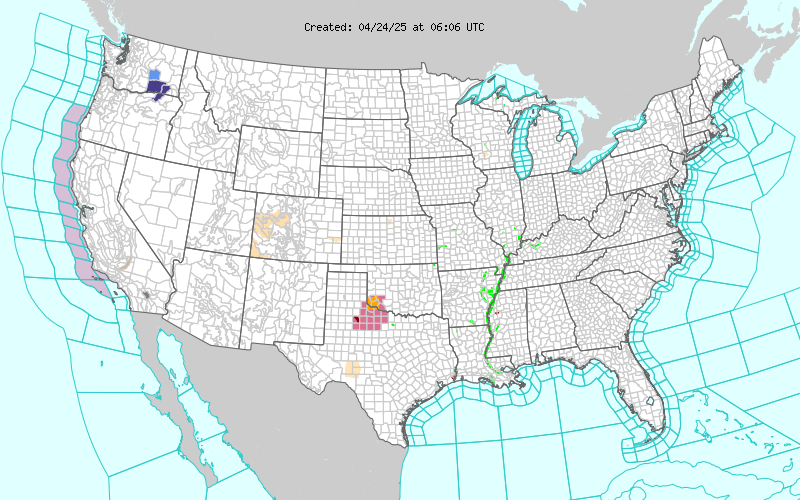 WSI DOPPLER RADAR LOOP (LINKED, CLICK RADAR MAP)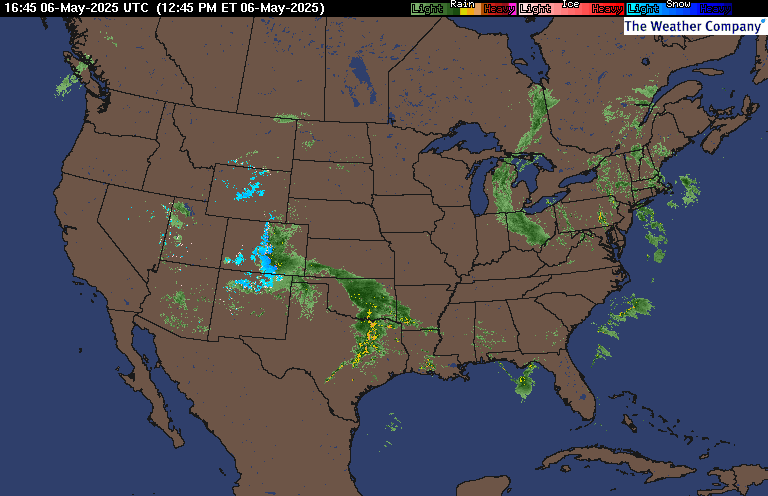 RAP RADAR (CLICK IMAGE THEN RADAR SITE…ONCE YOU CLICK THE SITE, GO TO LOOP DURATION TO CREATE A LOOP)

I will be monitoring 92L and the remainder of the tropics for any significant changes.
Elsewhere, the Storm Prediction Center (SPC) has designated an ENHANCED RISK OF SEVERE THUNDERSTORMS ACROSS PORTIONS OF OKLAHOMA AND FAR NORTH TEXAS in the SPC DAY 2 CONVECTIVE OUTLOOK…
…SPC SUMMARY…
Strong/severe storms are forecast from Sunday afternoon into Sunday night across portions of the southern Plains and vicinity, with large hail, damaging winds, and a few tornadoes possible.
SPC DAY 2 CONVECTIVE OUTLOOK (LINKED TO SPC HOME PAGE)


TORNADO PROBABILITY


Probability of a tornado within 25 miles of a point.
Hatched Area: 10% or greater probability of EF2 – EF5 tornadoes within 25 miles of a point
HAIL PROBABILITY


DAMAGING WIND PROBABILITY


SPC MESOSCALE DISCUSSIONS MAP (IF MAP IS NOT UPDATED, CLICK ON IT, AS IT IS LINKED)

SPC WATCHES MAP (CLICK IF THE MAP IS NOT UPDATED)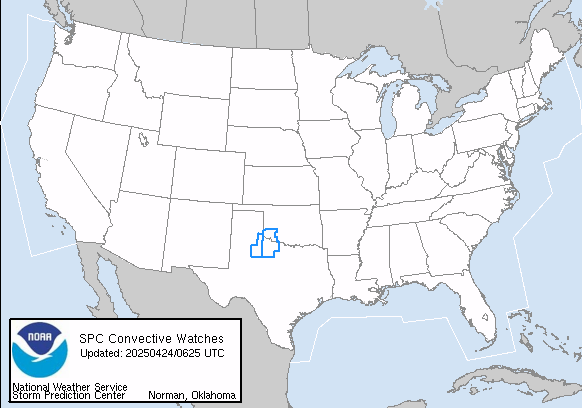 Based on analysis of the recent NAM – WRF run, utilizing F5 DATA Severe Weather software, the following outlined maps indicate where the BEST probability for the strongest severe weather to occur, and the BEST probability for tornado development.  As of the most recent update, the NAM – WRF suggests that severe indices will begin to increase sometime late afternoon, and could become the highest between 7:00 p.m. – 10:00 p.m. CDT.  The  red outline on the 7:00 p.m. map indicates where there could be the possibility of an isolated significant tornado event.
7:00 P.M. CDT NAM – WRF BEST TORNADO PROBABILITY


NAM – WRF 10:00 P.M. CDT


Some of the indices analyzed were as follows:
S.W.E.A.T. = 375 – 425 early evening…375 – 475 late evening
Lifted Index: -2 to -6
Significant Tornado Parameter: 5 to 11
SBCAPE / MLCAPE: 1000 to 2000 j/kg
IF A TORNADO WARNING IS ISSUED FOR YOUR AREA, SEEK SAFE, STURDY SHELTER IMMEDIATELY.  RESIDENTS WITHIN THE SEVERE RISK AREAS SHOULD CLOSELY MONITOR NOAA WEATHER RADIO, AND LOCAL NWS OFFICE STATEMENTS TOMORROW. 
You may retrieve NWS information from the NWS Watch and Warning display map posted earlier in this forecast.

You may direct any questions by contacting me personally, ANYTIME, at: [email protected]
Have a blessed evening!
T. F. "STORM" WALSH III
GMCS, USCG (ret)
METEOROLOGIST / HURRICANE SPECIALIST /SEVERE WEATHER SPECIALIST
MEMBER WEST CENTRAL FLORIDA AMS