with a design inspired by the rugged irish coastline, jordan ralph has realized a contemplative cabin for artists on the remote island of inis oírr in ireland. the small, off-grid retreat is called 'studio drop' and it accommodates week-long artist residencies from the summer solstice, june 21 2021, through until august.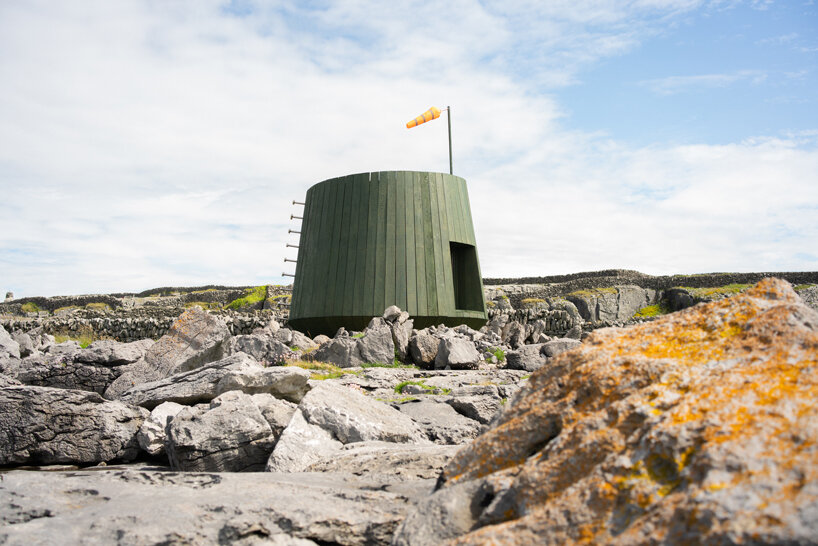 images by mark mcguinness
to create the small yet impactful building, jordan ralph found inspiration from ireland's majestic landscape, vernacular architecture, and even local boat builders. the tapered cylindrical shape echos 19th century martello towers and dry-stone beehive huts while the construction takes cues from boat builders restoring the 'loveen' galway hooker fishing boat. after seeing how they build, ralph reworked his design based on the traditional techniques they employ.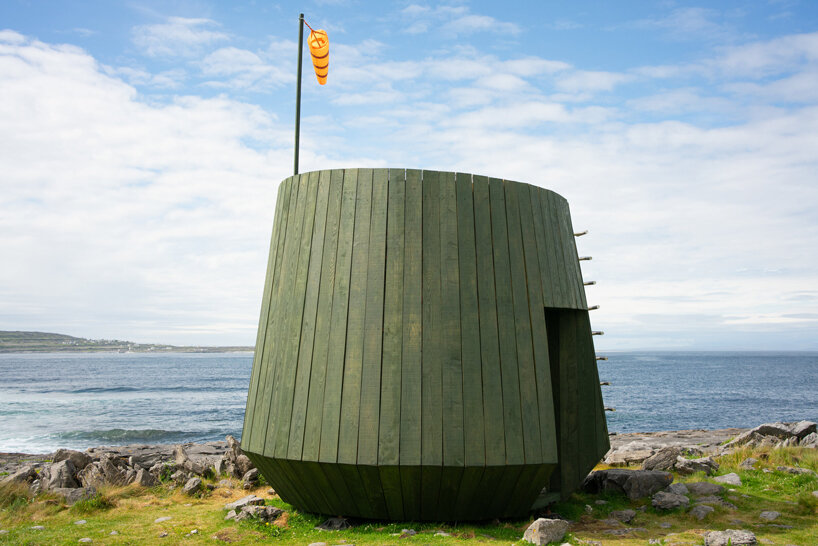 the building is articulated by green-stained timber, which helps settle the contemporary intervention into the surroundings. inside, ralph has maximized the small space by incorporating a hammock-style daybed that can be winched down on a pulley. the daybed is made from a trawler net that washed ashore during a winter storm and was salvaged by local fishermen. the interiors also feature a wooden bench that wraps the space and a window that frames idyllic views out to sea.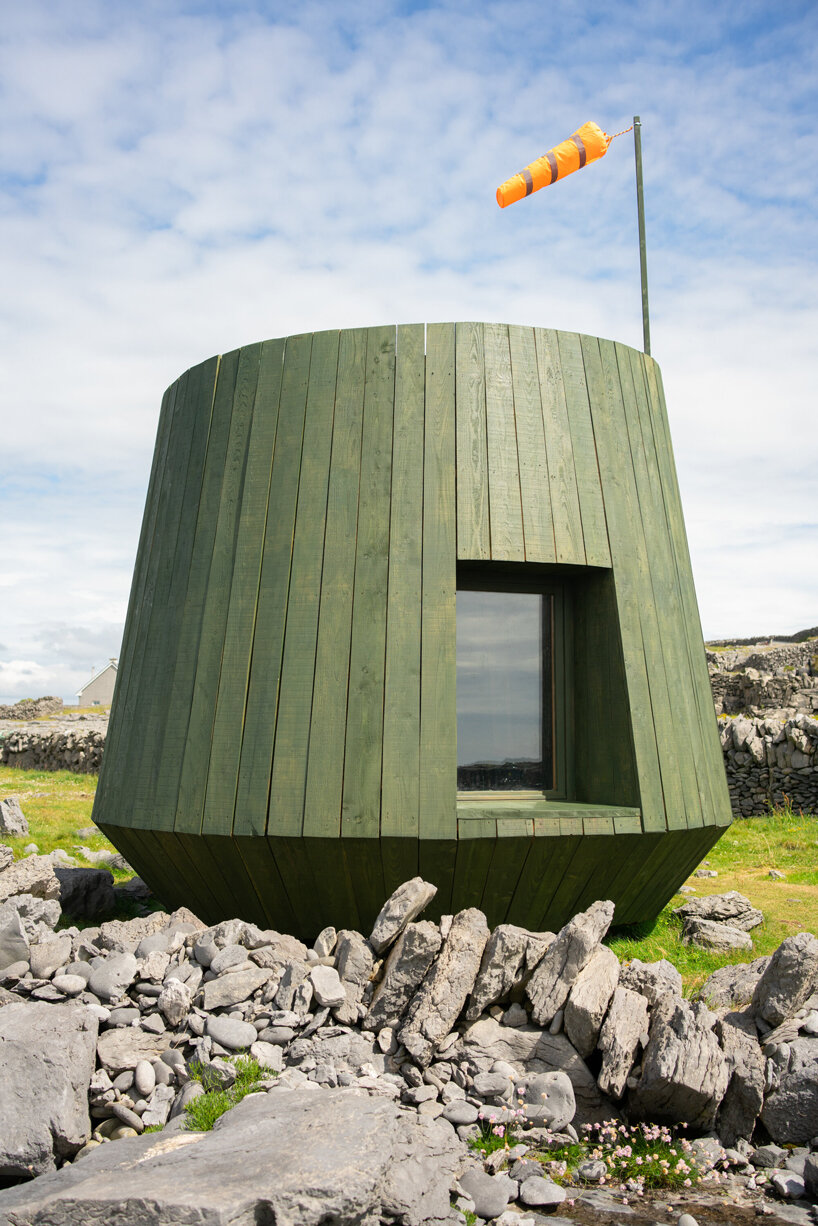 studio drop is designed as a place to work, rest, and be inspired, and it's also envisioned to be transported to different locations. the site on inis oírr is equipped with outdoor cooking, BBQ and seating areas.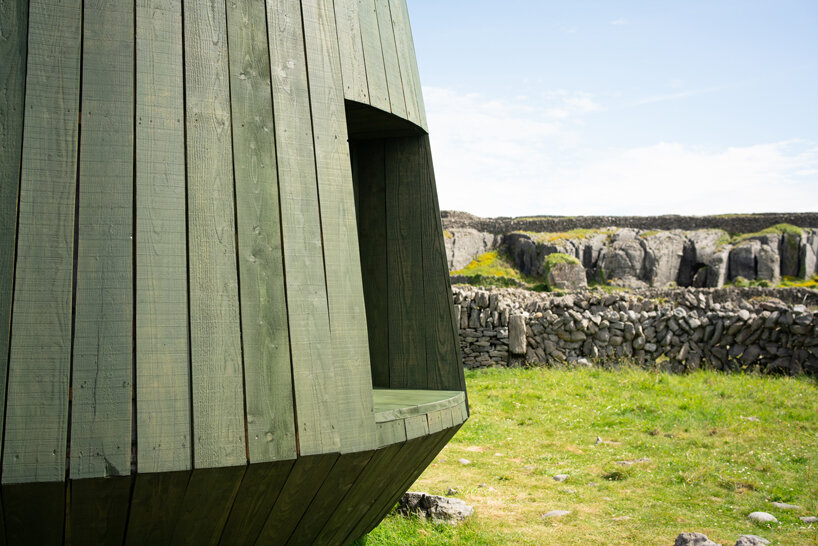 the project was originally commissioned by arts organization drop everything for galway 2020, european capital of culture, which has been extended due to coronavirus. ralph collaborated with a team of drop everything collaborators to realize the micro retreat that's powered and informed by nature.