kazuyo sejima has designed 'suimei', a curved water pavilion that flows smoothly through tokyo's hama-rikyu gardens. the surface of the water in the sinuous waterways reflects the sky and the surrounding landscape, moving slowly between the gardens' rich vegetation. the structure is part of pavilion tokyo 2021, a project that has invited eight japanese architects and artists, including sou fujimoto, junya ishigami, and yayoi kusama, to design a series of temporary pavilions to coincide with the tokyo olympic games.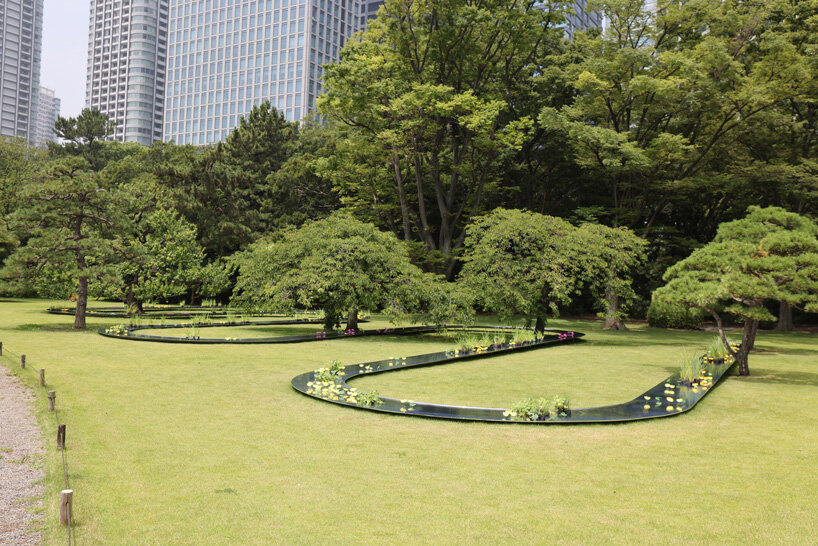 image © designboom (also header image)
kazuyo sejima's contribution to pavilion tokyo 2021 is located in the hama-rikyu gardens, a representative daimyo garden of the edo period, centered around a pond. stretching out against the skyscrapers of the city's shiodome district, this traditional garden connects the historical with the modern side of tokyo. sejima's sinuous pavilion flows smoothly through the garden, reflecting the sky and the surroundings on the surface of the water.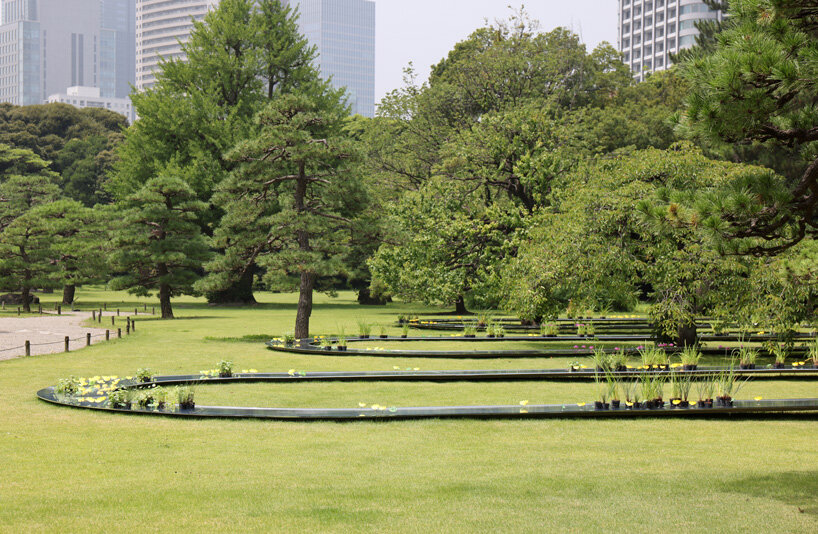 image © designboom
the pavilion is titled 'suimei', a word that describes how clear water shines beautifully in the light of the sun and moon. the water seems still when viewed from a distance, however, as one looks closer, they can notice that it is flowing quietly. according to sejima, 'this slow water represents the connection of the past, present and future.' the expectation is that visitors will be able to imagine a pure future from the ever-changing surface of the water while reflecting the past of tokyo.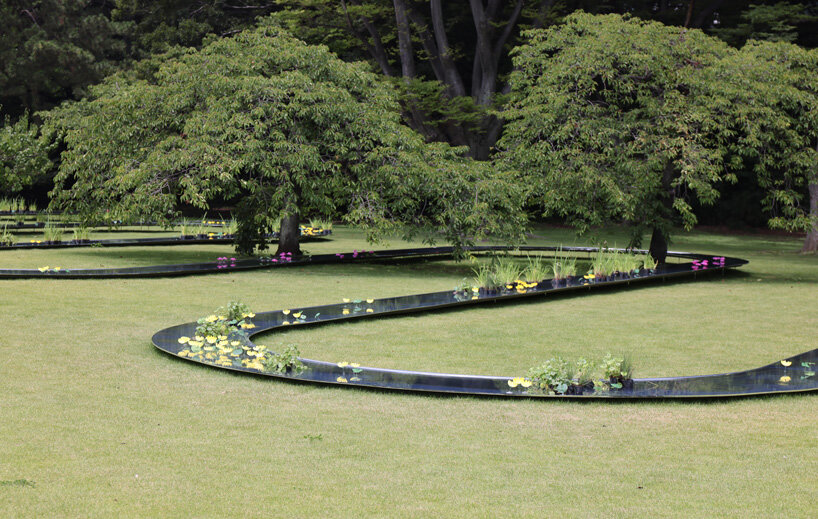 image © designboom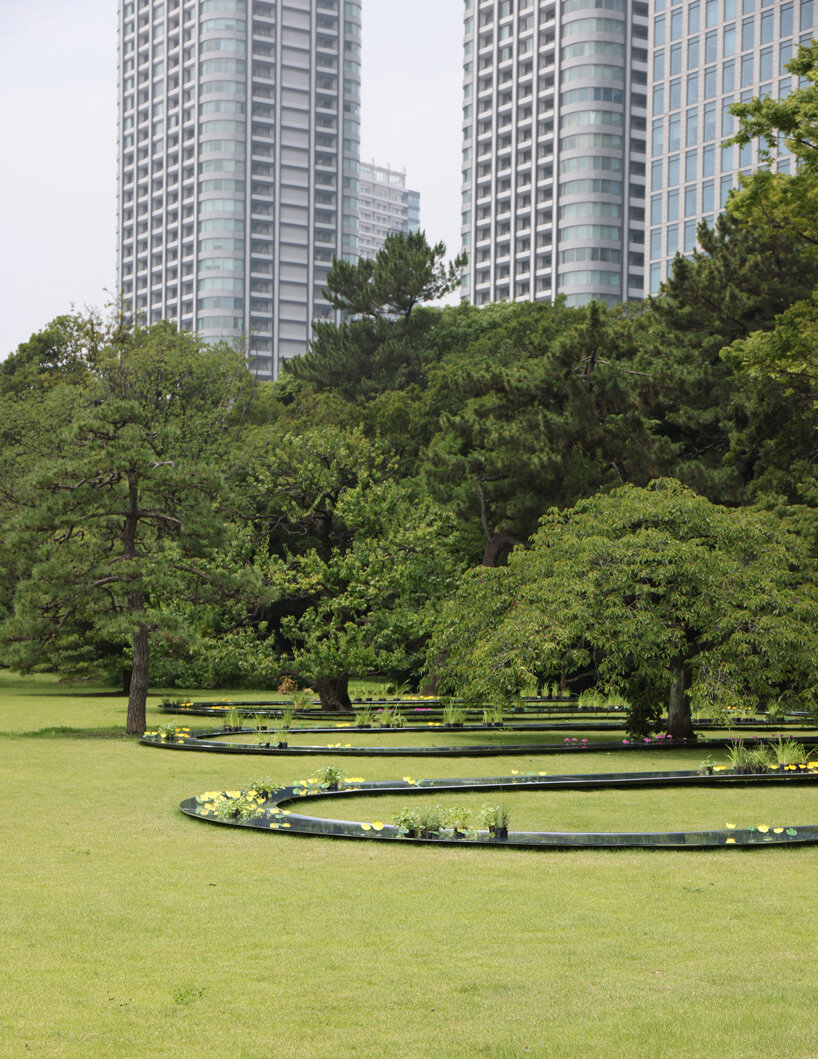 image © designboom