along a gently sloping olive grove in the southern peloponnese, LASSA architects realizes its KHI house and art space. gestural and minimalist, the dwelling takes shape with a single, continuous rippling wall that frames a series of protected courtyards at the end of each wing. with its X-shaped massing, the house divides its site into four distinct zones, lending to gardens that maintain a visual intimacy and varied shading throughout the day. along the length of the facade, cast concrete ripples express a textural gradient, an effect which is exaggerated over the course of the day with the travelling sun and resulting shadows.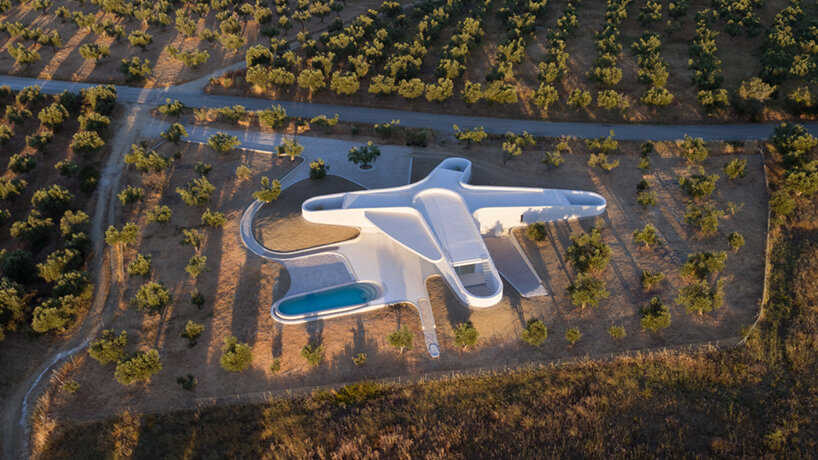 images by naaro
architect theo sarantoglou lalis of LASSA architects comments on the spirit of the KHI house and art space: 'KHI combines two extreme conditions which complement one another. the courtyards that provide meditative enclosure, and the west wing and roof that, in contrast, offer unobstructed panoramic views towards the sea.' while the height of the low building is limited by the peak of the surrounding olive trees, the house maintains panoramic views to the sea with its accessible roof terrace. this lowness is emphasized in elevation, as the volume gradually sinks into the terrain and ultimately tapers to a height of only four feet at the end of each wing.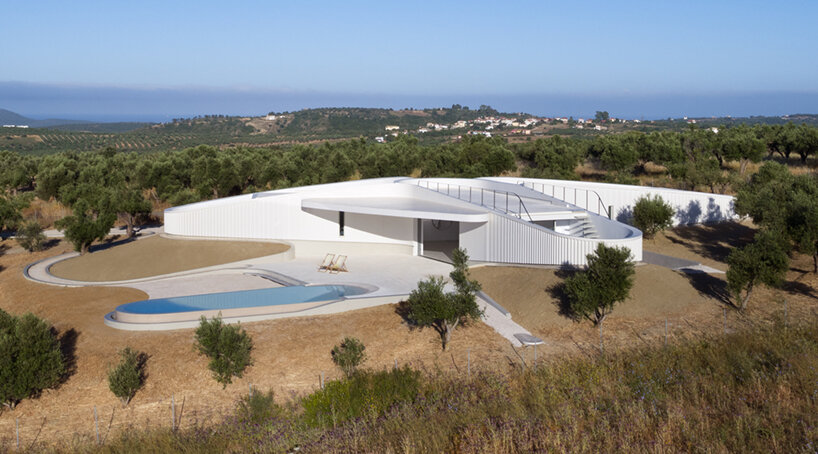 LASSA architects curates the form of its KHI house both as a dwelling and an artist's gallery. the project was first commissioned by a pair of art collectors who sought to combine the typological elements of the gallery space with those of a 'monastery of enclosed gardens.' with large, framed opening toward the sea and smaller framed terraces punctuating each room, the space itself is artfully and thoughtfully curated. meanwhile the curved walls introduce a dialogue with the changing lighting conditions and colors of the sky, inducing a strong presence of the sky within the interior.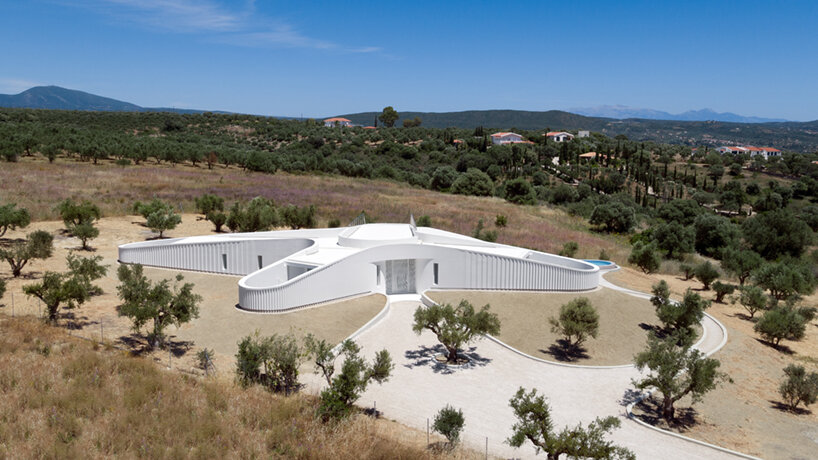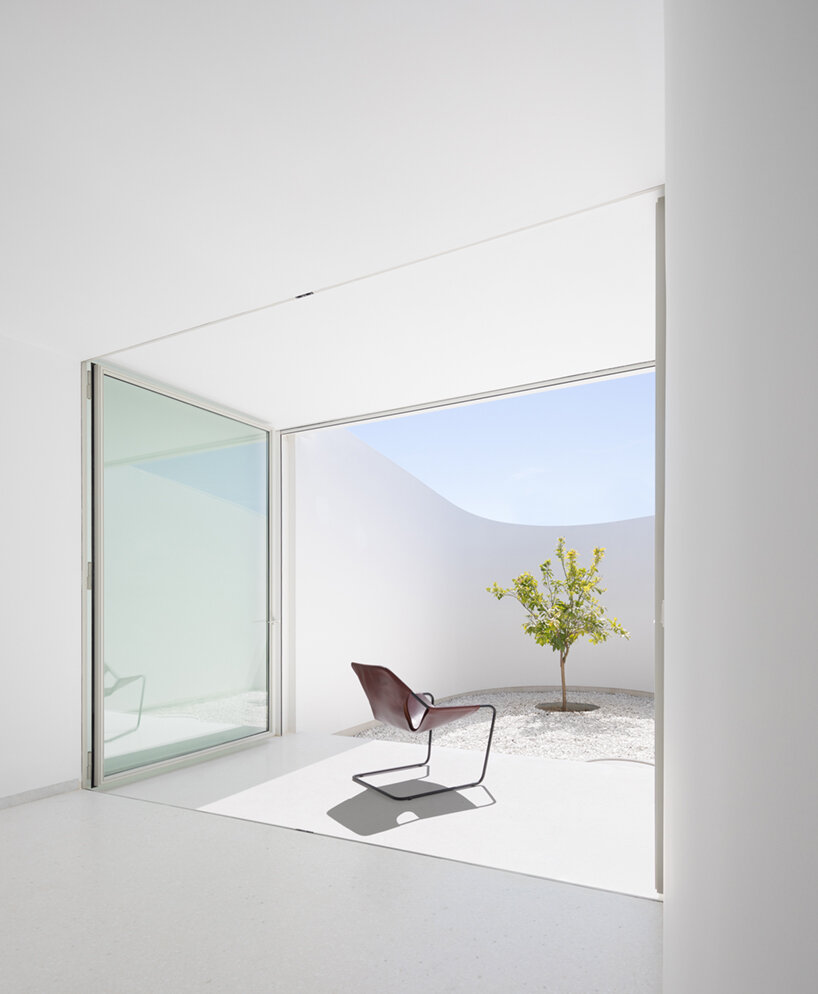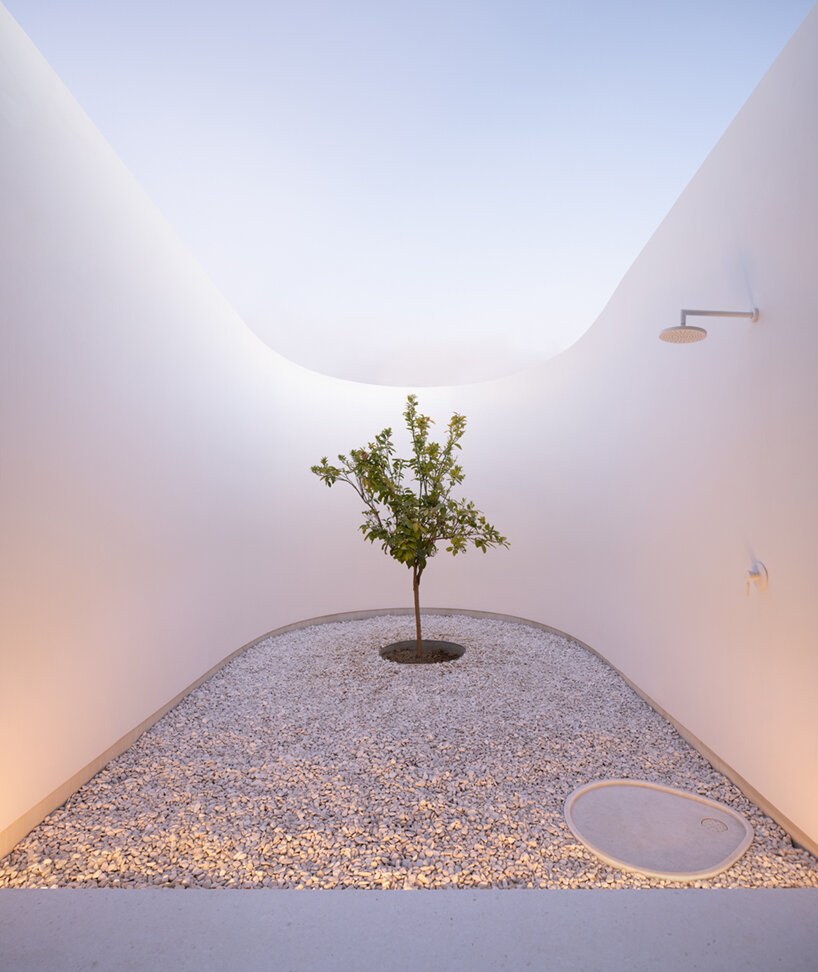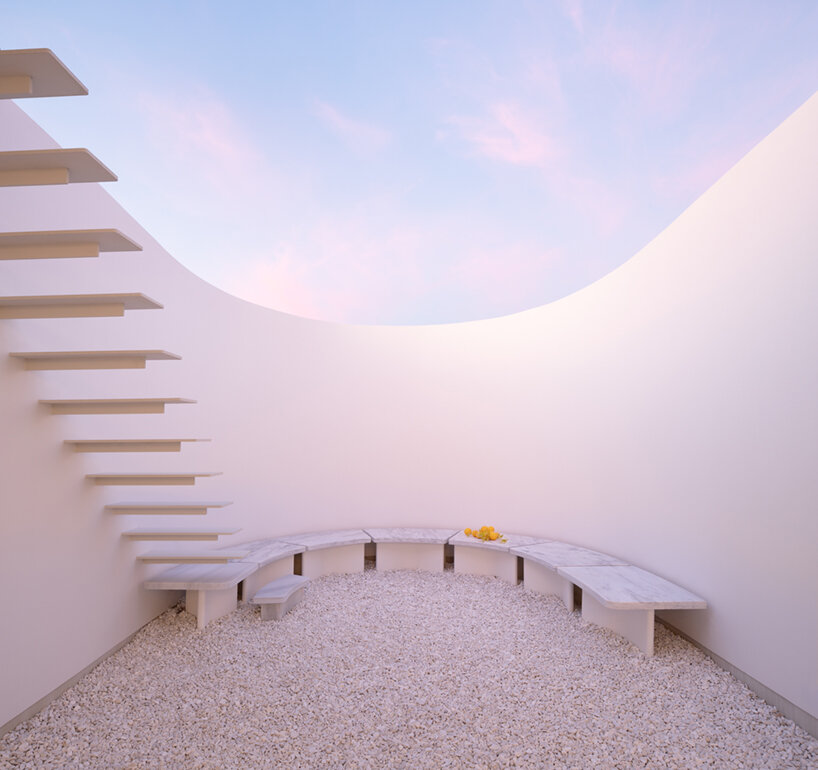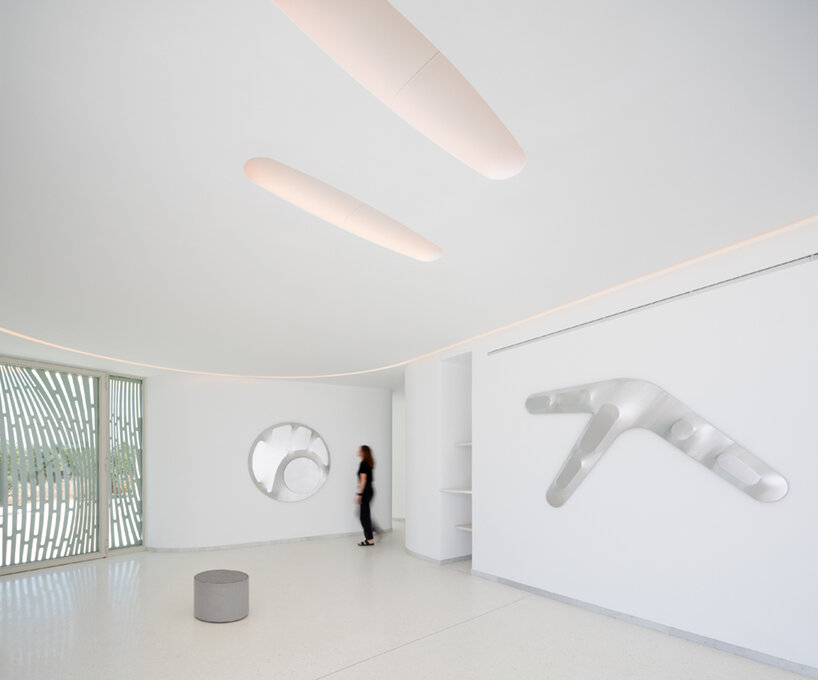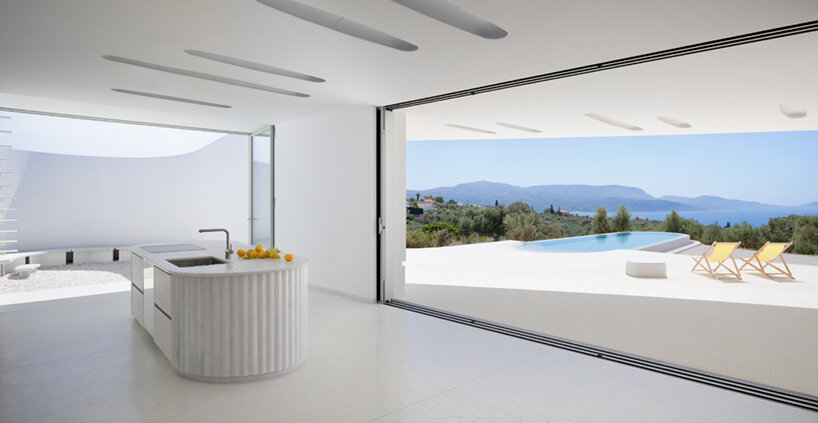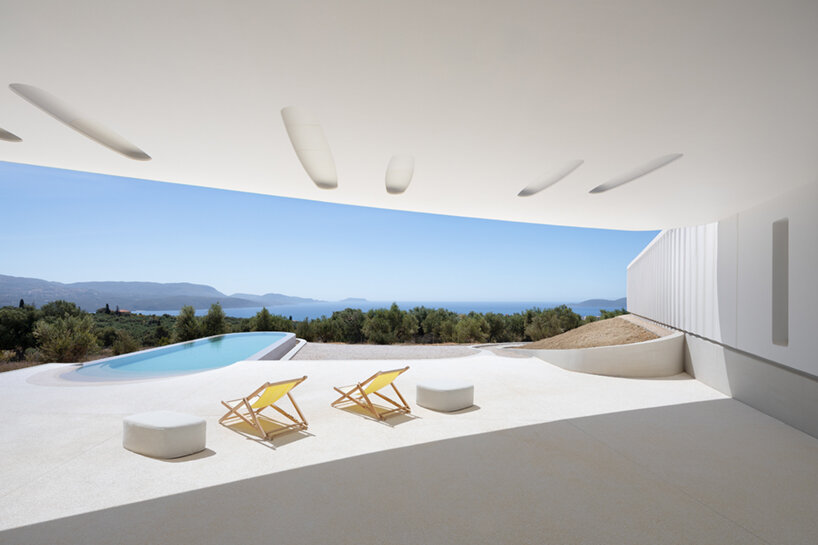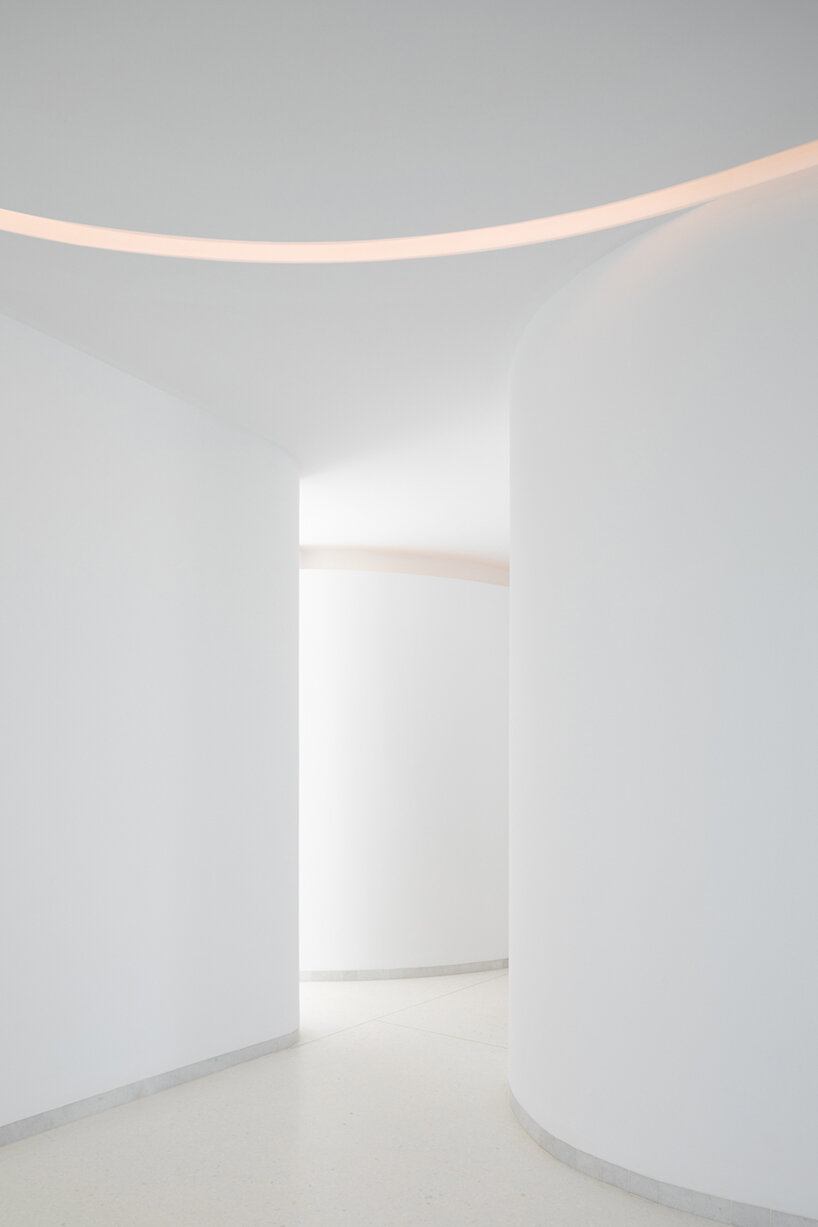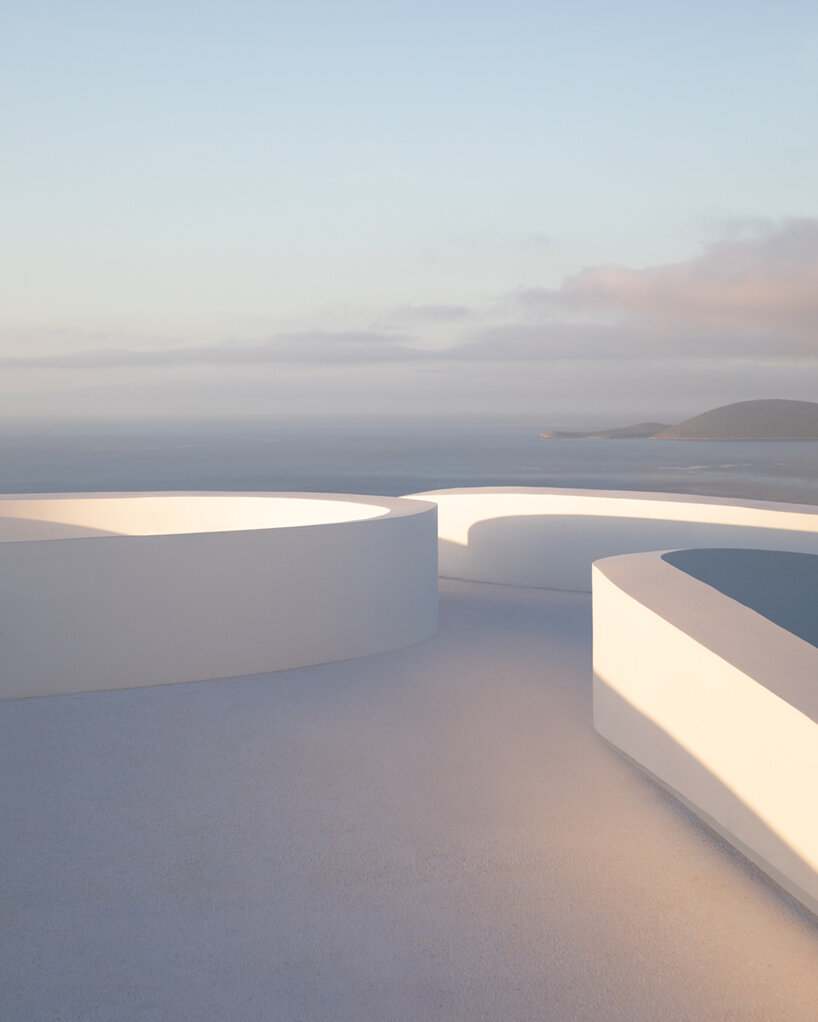 project info:
project title: KHI house and art space
architecture: LASSA architects | @lassa_architects
location: methoni, greece
design architect: theo sarantoglou lalis, dora sweijd,
project architect: jonathan cheng
design team: nikolas klimentidis, jocelyn arnold, raz keltsh
local architect: v. kosmopoulos
structural engineer: metep, l. babilis
mechanical engineer: d. mantas
general contractor: v. spyropoulos
photography: naaro