LOCALARCHITECTURE optimizes space, prioritizes views and creates a 'distinctive' architectural object with its design of this residential building on a site close to lausanne and lake geneva in switzerland. the new intervention is called 'urban house in pully' and it replaces an existing two-apartment villa. the new five-story structure comprises two apartments and a triplex apartment for the owner.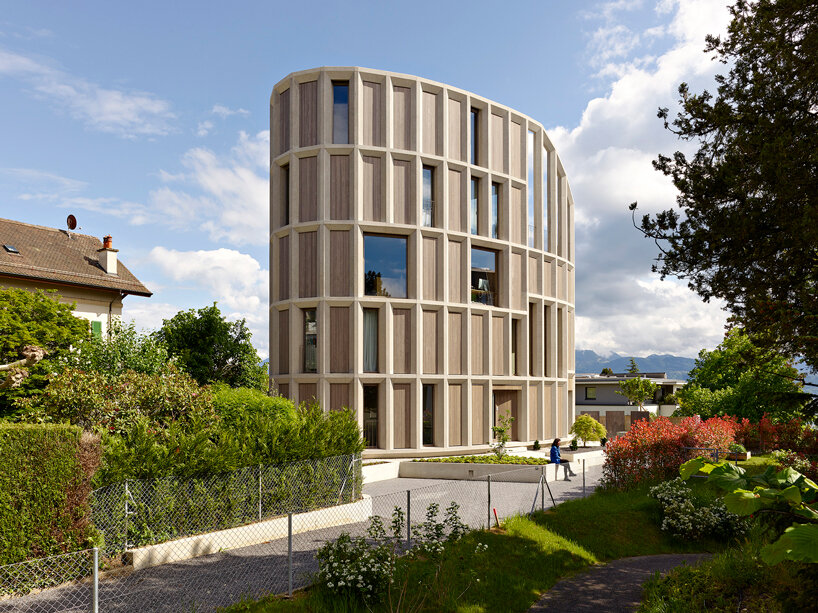 images by michel bonvin
the curved shape of urban house in pully was generated from LOCALARCHITECTURE's desire to create a distinctive, autonomous object that would be easily identified within the residential area. the oval footprint was stretched into an egg shape to afford generous south-facing views over lake geneva. this ovoid geometry also serves to limit the visual impact for neighbors at the rear, who have gained additional views from their own living rooms thanks to the new building shape.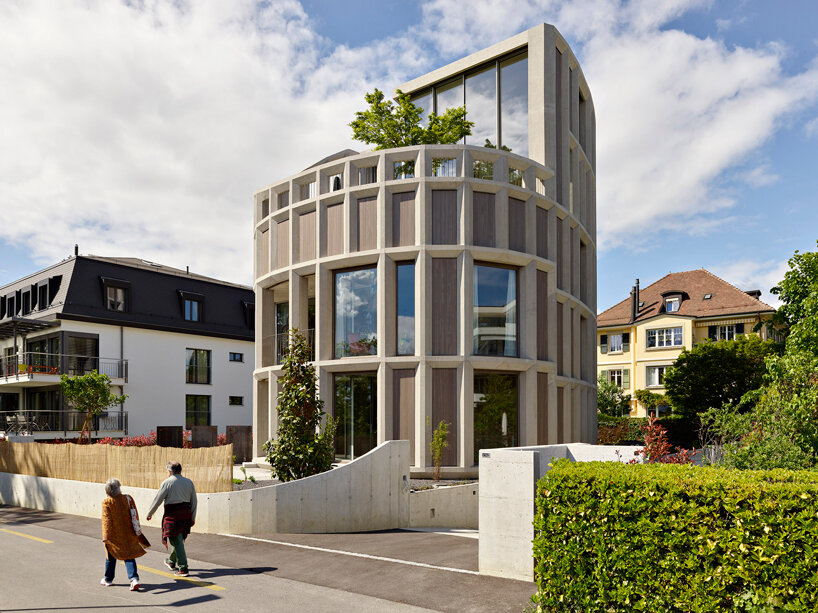 to organize the program, LOCALARCHITECTURE tackled it in section. sleeping accommodation is located at the rear of the section, where lower ceiling heights denote the more intimate function. on the other side, and separated by a few steps, are spacious living areas. to optimize space, the project team wrapped the staircase along the interior perimeter of the façade and added a service floor, allowing a hot tub to be installed on the terrace of the triplex apartment.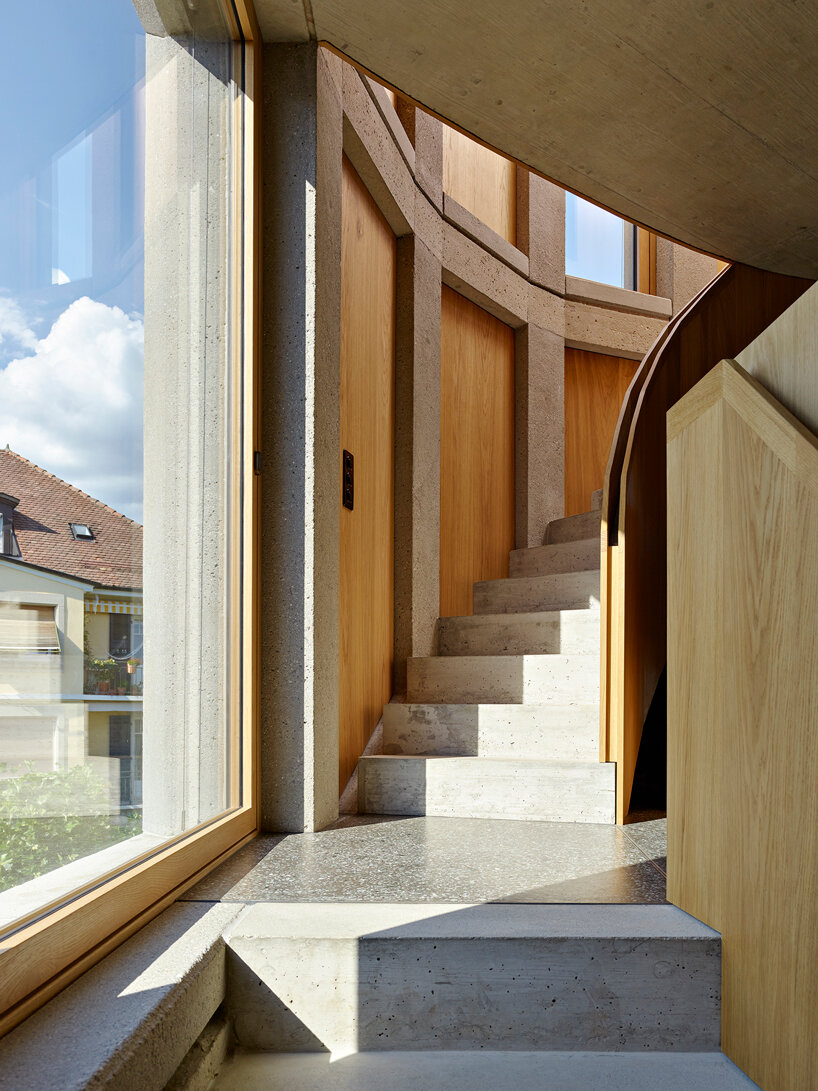 a bespoke load-bearing structure was designed to build the curved building. it comprises a concrete skeleton filled with prefabricated grey-shaded timber panels. the concrete is left exposed both inside and out, resulting in a raw, honest architectural expression. inside, the exposed concrete wall, floor and stair elements are paired with bespoke wooden joinery that helps bring warmth to the apartments while emphasizing the building's unusual shape.