in a meticulous display of craft, artist mariko kusumoto details an ethereal and otherworldly series of textile sculptures. made from translucent polyester and nylon fiber, the work recalls a delicately floating bed of underwater flowers or a coral reef. the massachusetts-based artist notes that her work reflects the observable phenomena that stimulates her mind and senses, reorganized into a new presentation that is surreal, graceful, and unexpected.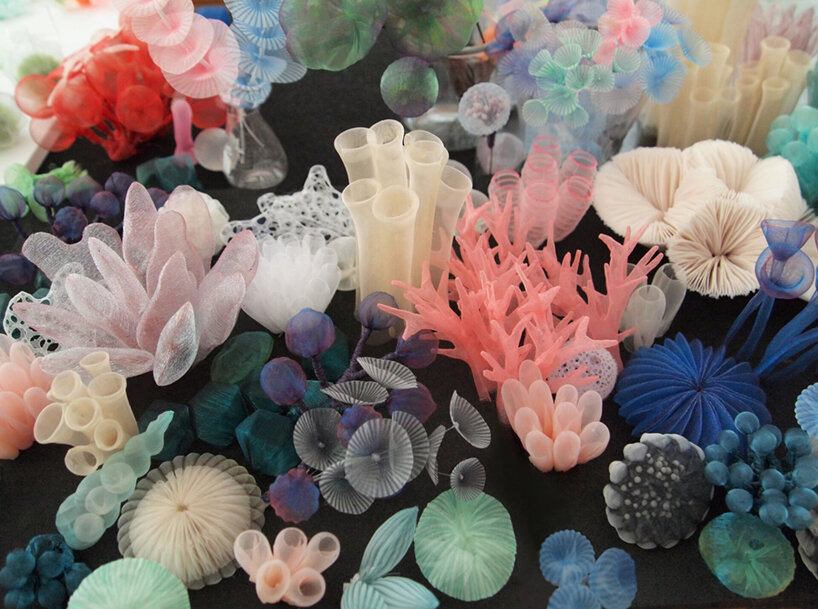 images courtesy of mariko kusumoto | @marikokusumoto
mariko kusumoto captures qualities of atmospheric softness with her textile sculpture works. the gentle texture and translucency of her medium transforms familiar imagery into a dream-like illusion. the pieces seem to float weightlessly as if underwater, while their colors imply a lifelike luminescence. the pieces show a range of such textures as intricate webbing and rich rhythmic fins which together seem to celebrate the vast diversity of an ecosystem found in nature.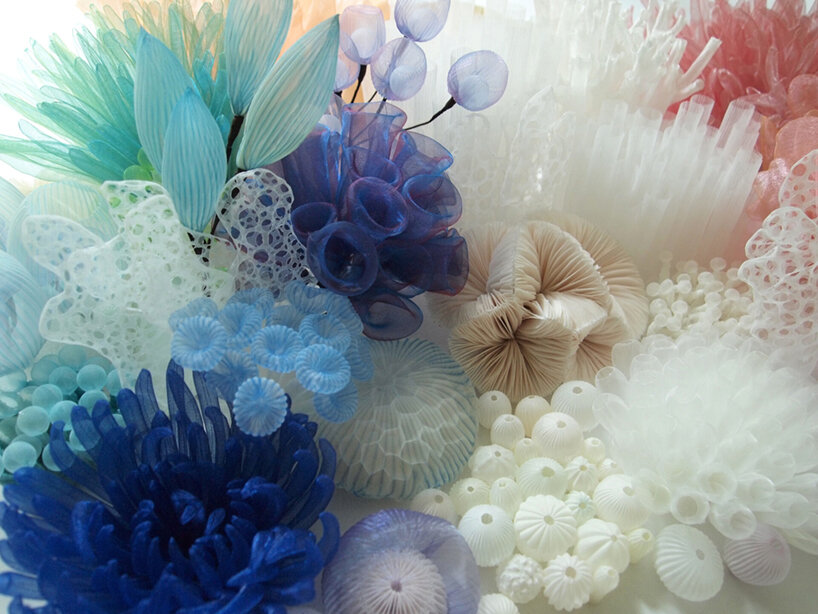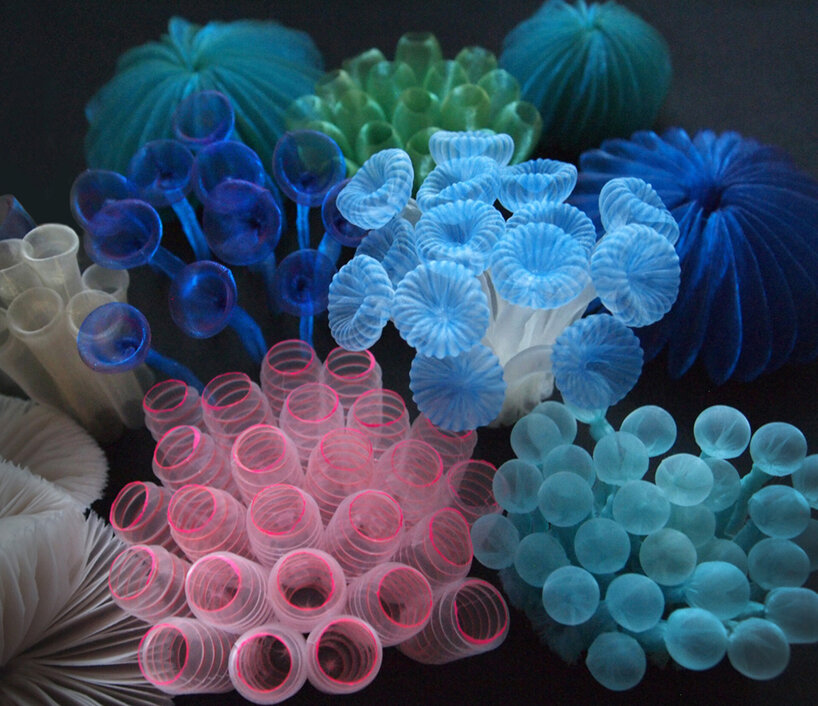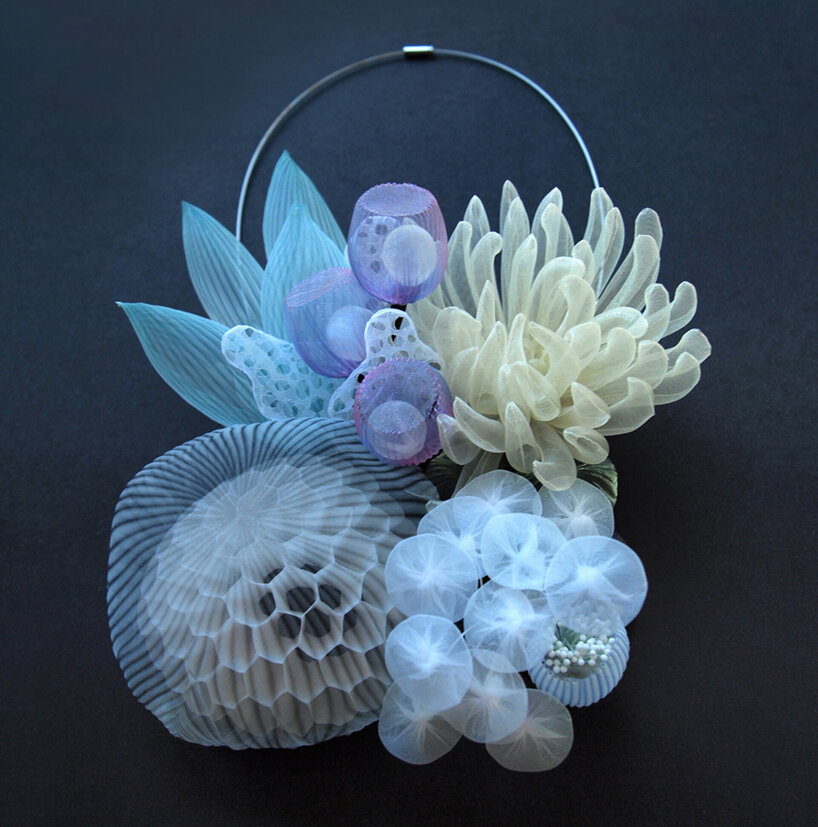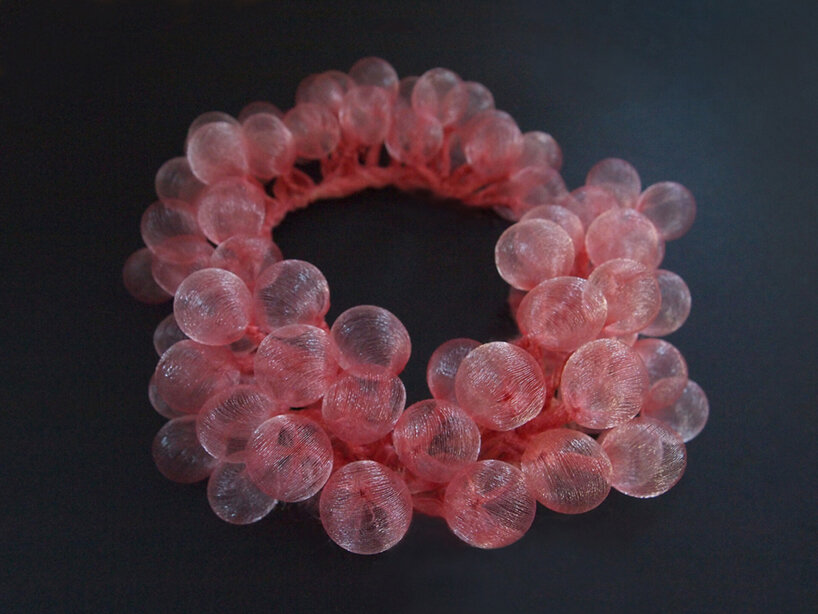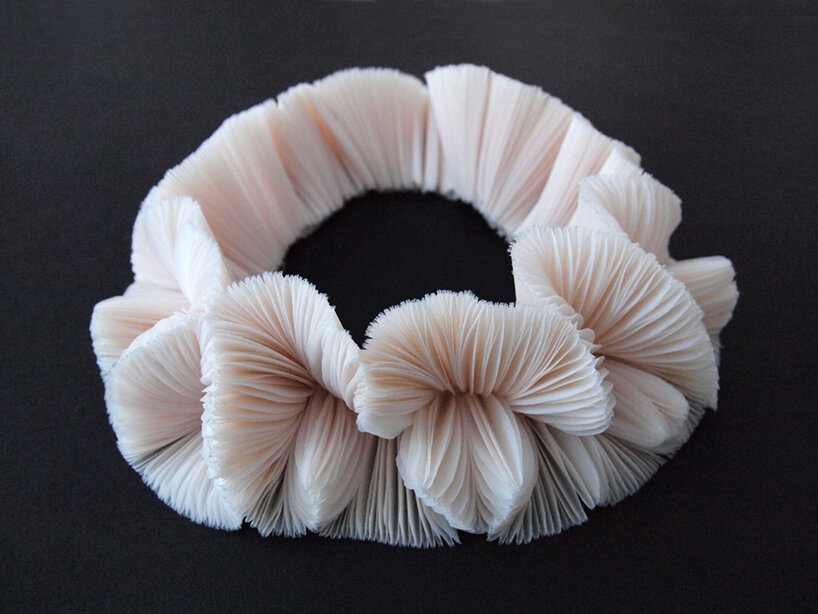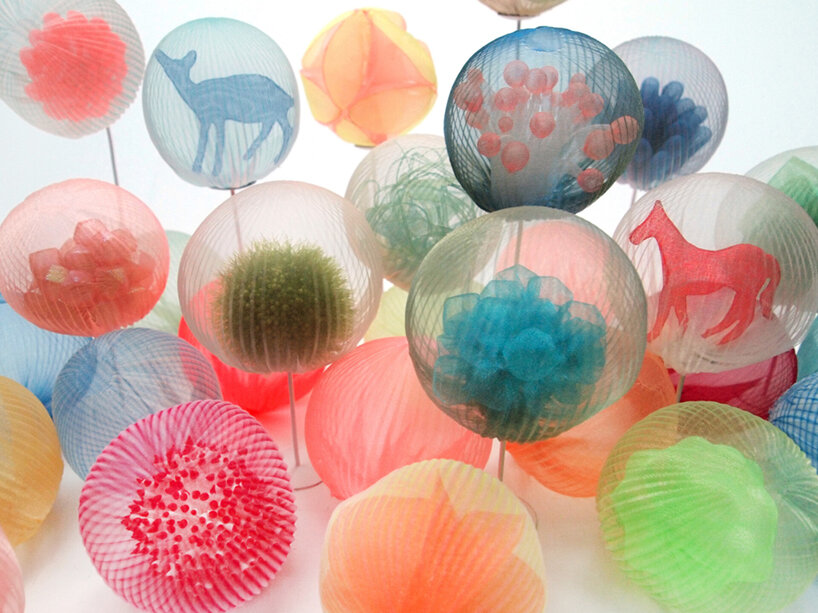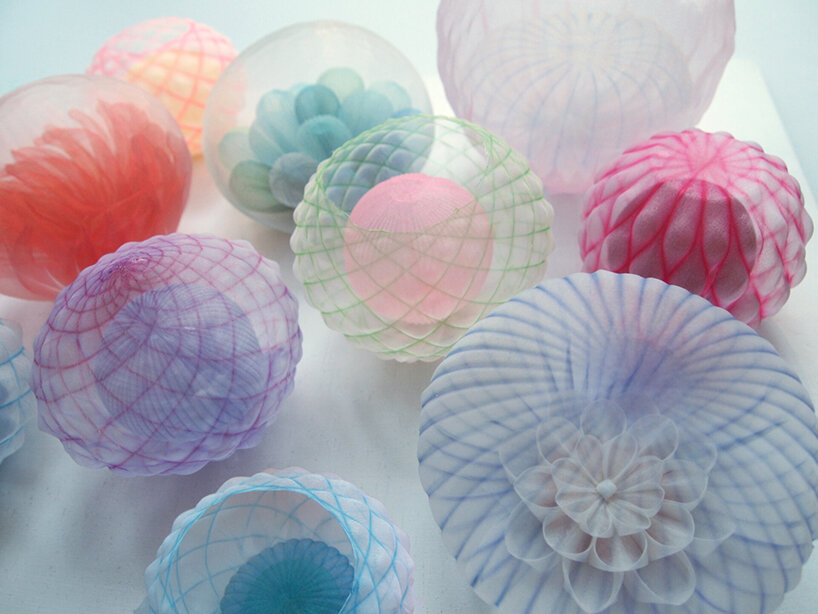 project info:
artist: mariko kusumoto | @marikokusumoto