located in tokyo's meguro ward, 'house connected by courtyard' by naf architect & design is a three-story family home that blends the boundaries between inside and outside. the residence develops around a central glass courtyard that visually connects all rooms of the house. complete with lush greenery and trees, the courtyard is open to the elements but features stairs and beams that match the color of those inside. the building's wooden louver façade ensures privacy while allowing light and air to circulate freely.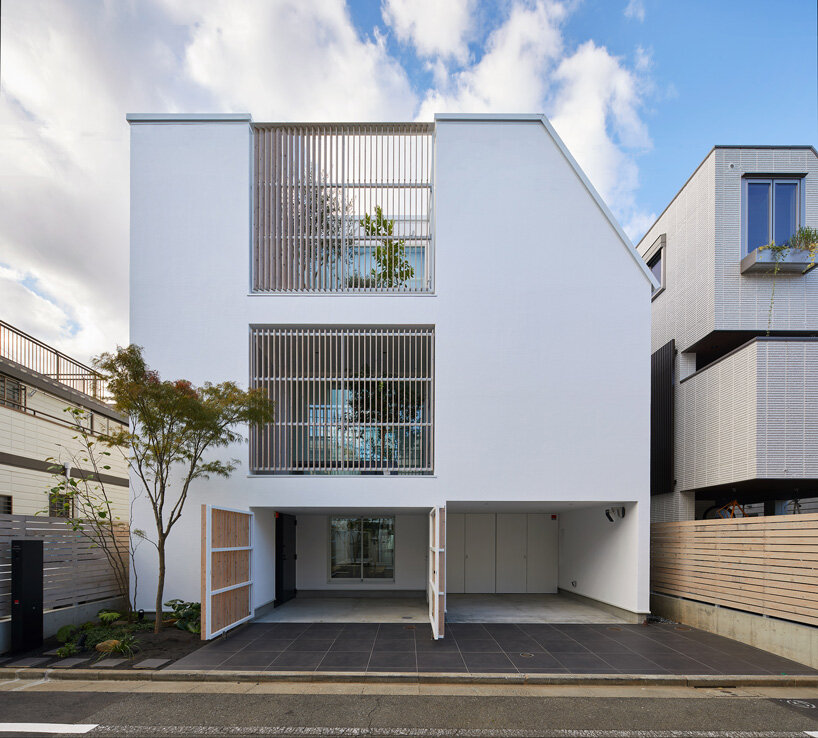 all images © noriyuki yano unless stated otherwise
naf architect & design developed the house on a 200 sqm site, with two to three-story neighboring houses lined up around it. due to proximity to the front road, the property's garden is secured in the center of the building, where it doubles as a glass-clad atrium that brings in ample natural light to all three floors of the interior. the C-shaped floor plan surrounds the courtyard, while the unfilled area serves as an entrance porch on the ground level, and a balcony on the two second and third floors. the balconies are are lined up vertically on the façade of the building, which is complete with wooden louvers. the courtyard connects from there to the front road in a gentle manner through the gaps in the louvers.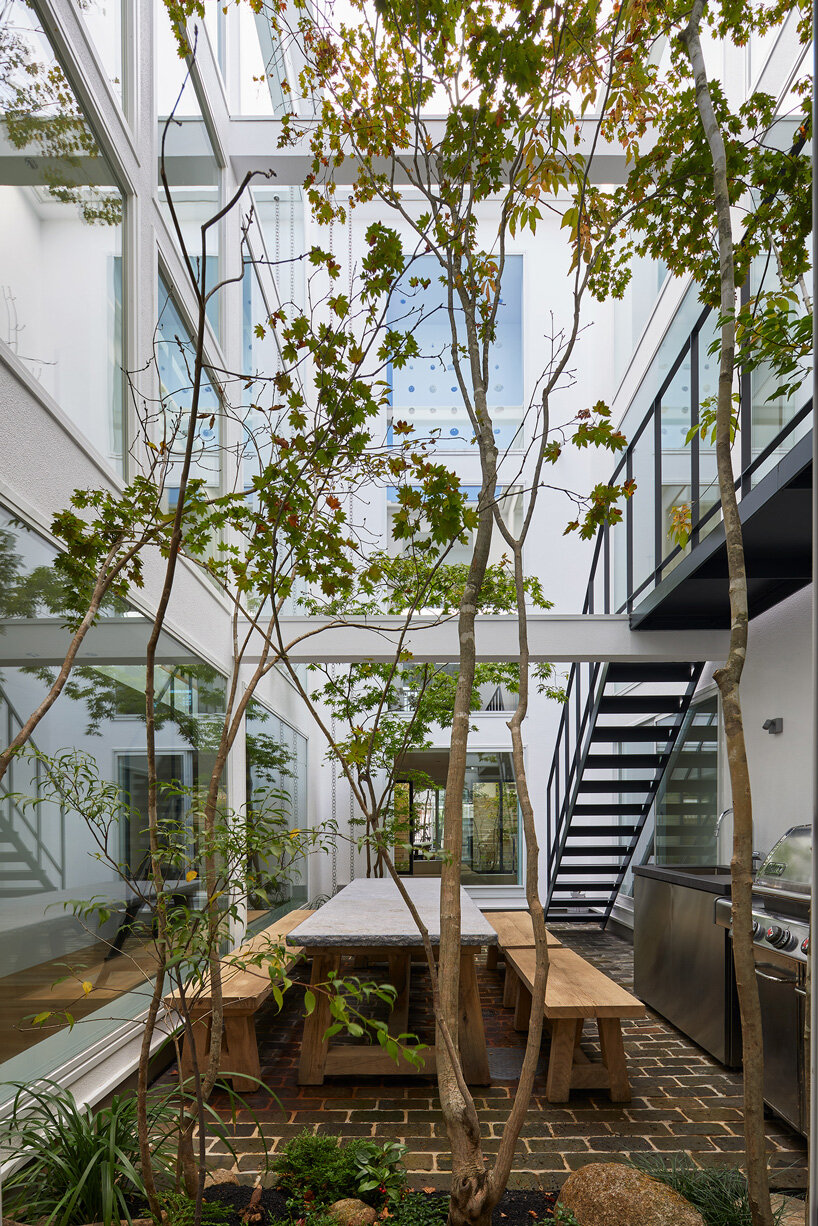 the rooms of the house visually connect with each other through the glass that surrounds the courtyard. deciduous trees reach up to the third floor, set up along with shrubs and undergrowth, and four rain chains that allow rain to be collected on the roof and used for irrigation. integrated into everyday life as a place for practical living, the courtyard is complete with brick flooring, a table and chairs for about ten people, and a bbq grill kitchen.