although the habit of refilling soap dispensers instead of buying new bottles is becoming more common by the day, it turns out that this seemingly eco-friendly practice has its own issues. firstly, the repeated use of the same dispenser can be considered as a hygienic hazard, and most importantly, since most soap refill bottles are plastic, their disposal further aggravates our planet's plastic waste problem. bearing all this in mind, nendo has designed a paper pack dispenser that keeps everything clean and tidy, while actively contributing to the battle against plastic pollution.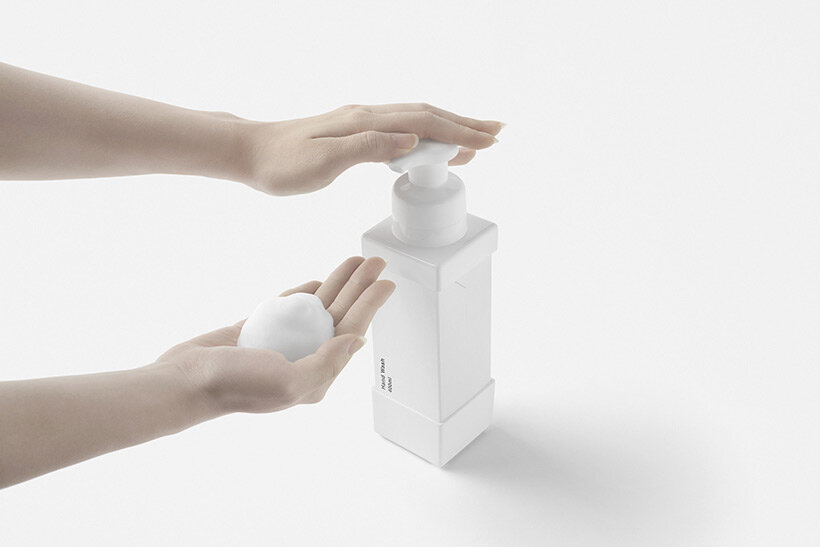 all images courtesy of akihiro yoshida
this new soap dispensing solution by nendo is comprised of a paper pack with triangular edges -similar to a milk carton- and a pump. just like pushing a straw into a juice box, users can directly insert the pump into the paper container, which is positioned upside down, sandwiched between two covers that help keep it stable. the cone-shaped end of the carton facilitates the refill process, preventing the contents from spilling out. the triangular tip of the pack makes the liquid gathered in its center so that all the soap is dispensed, to its last drop.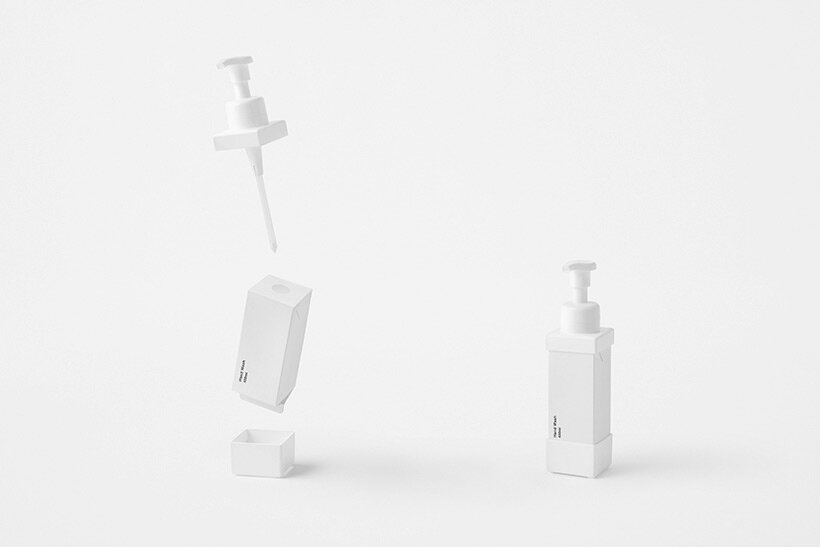 the upper and lower covers disperse the pressure when the pump is pressed repeatedly, making it less likely to collapse, and preventing the paper pack from swelling and mold in the washroom. unlike general pouch-type refill containers, the box-shaped shape can be stacked during storage. two types of pumps, liquid type and foam type, are available, in two different sizes of 250 ml and 400 ml.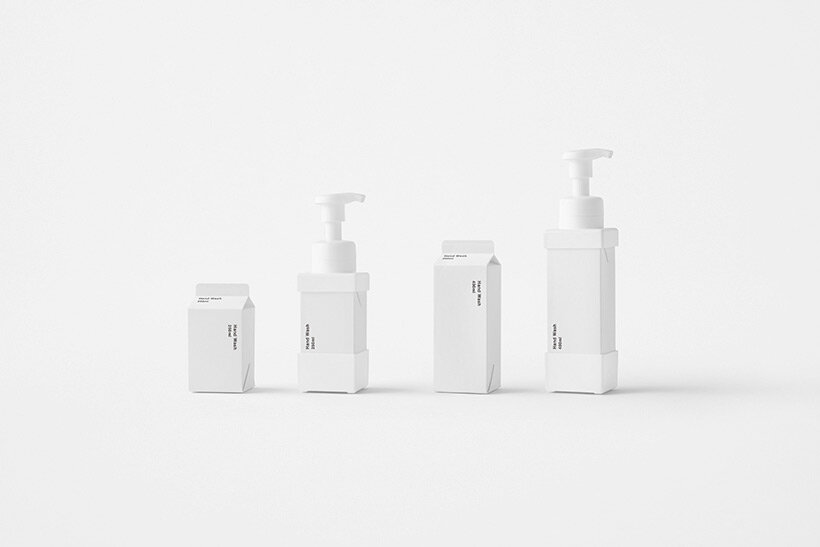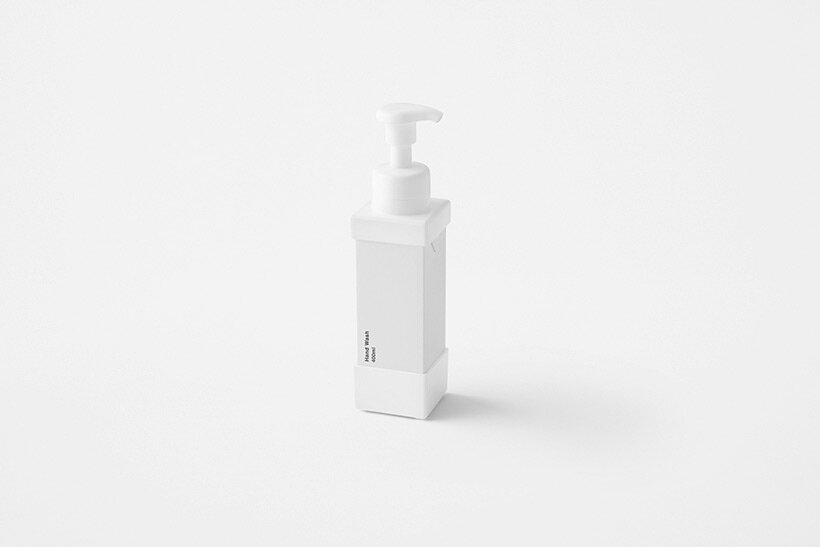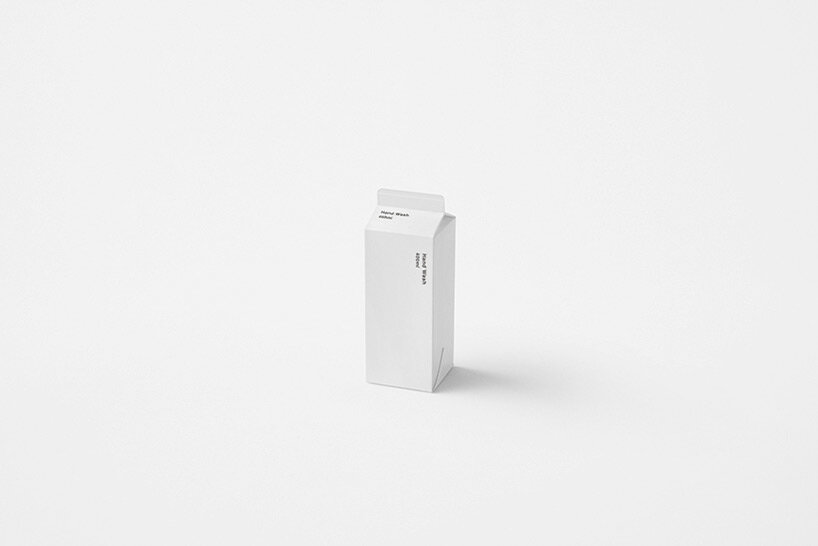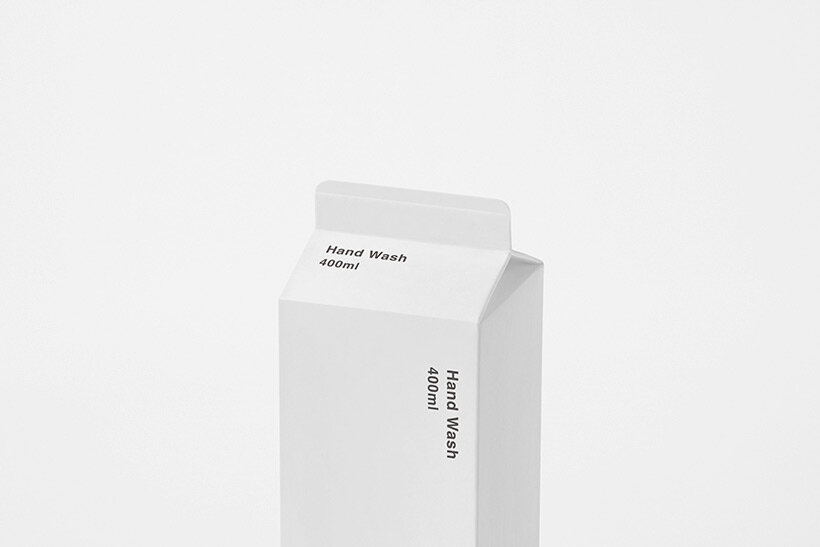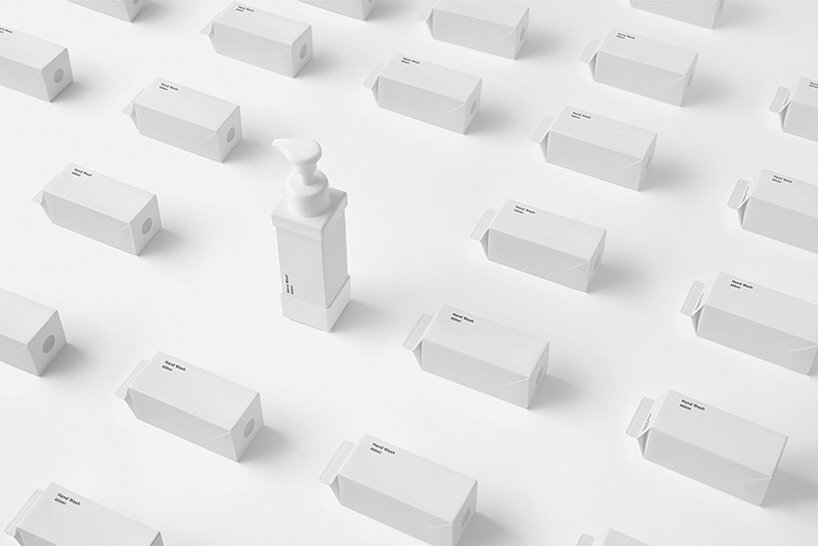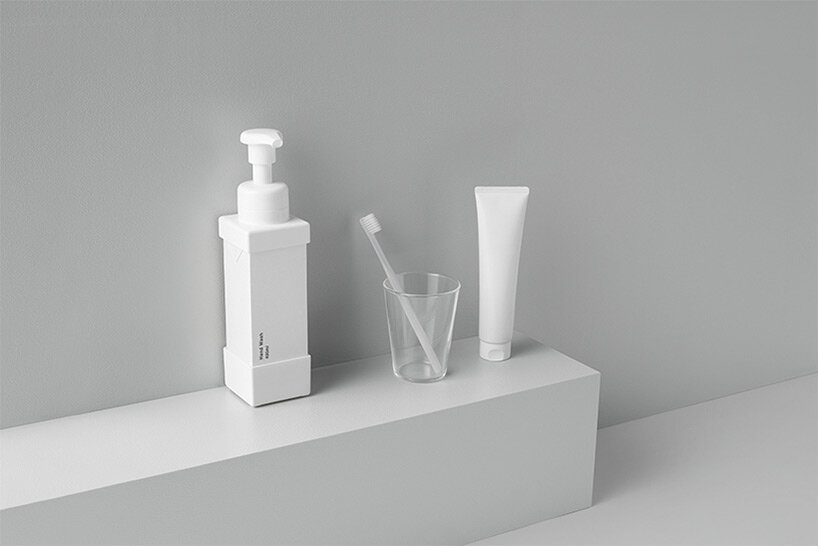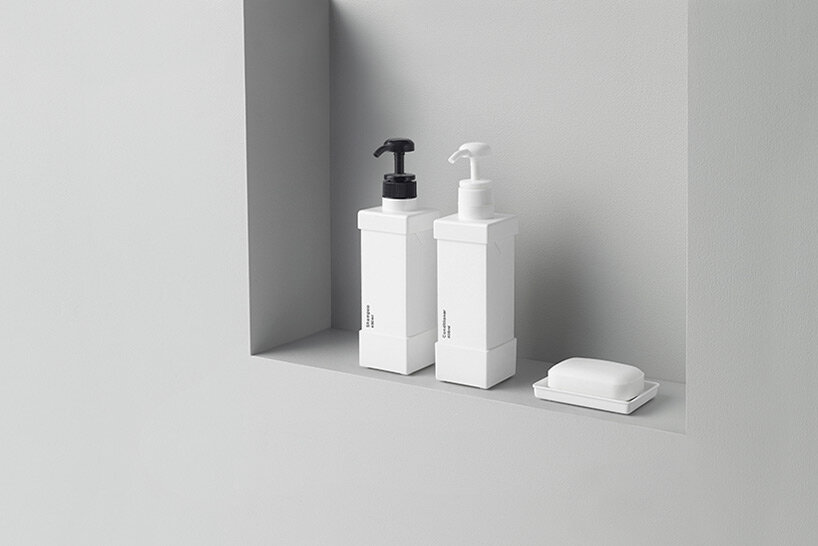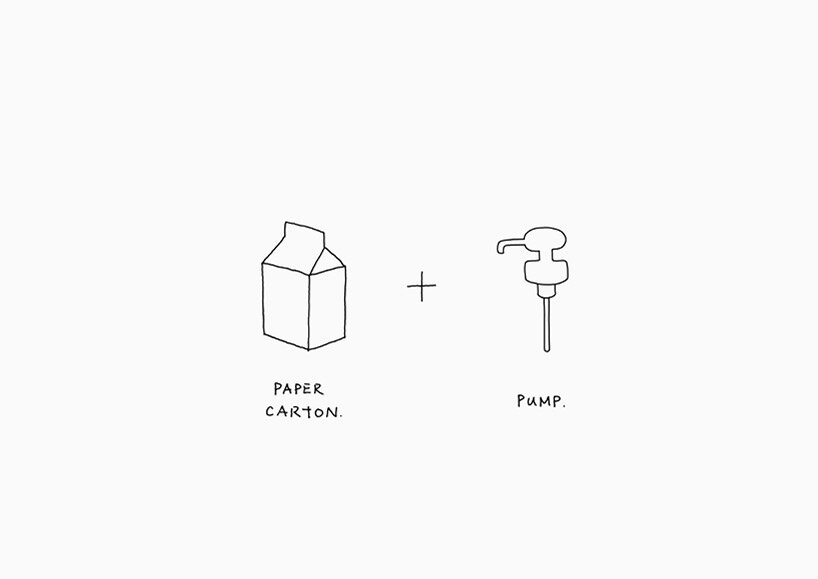 project info:
name: carton + pump
designers: nendo
collaborators: nrs, ogm
client: mitsubishi corporation packaging, nippon paper industries
photography: akihiro yoshida
myrto katsikopoulou I designboom
jul 09, 2021