with its newly released XR1 AR smart viewer, qualcomm envisions the optimized and efficient workspace of the future. while the wireless augmented reality glasses are not intended as consumer products, the reference design is introduced as a set of 'blueprints,' inviting other companies to make their own versions. this reference offers an exciting new glimpse into the future of augmented reality, and its role in our daily lives. while VR immerses the user into an entirely virtual world, AR rather enhances the physical space which we occupy — qualcomm imagines that augmented reality glasses might increase productivity and optimize our use of space. users might access the internet on a huge screen in a public place, or view multiple screens without physical monitors.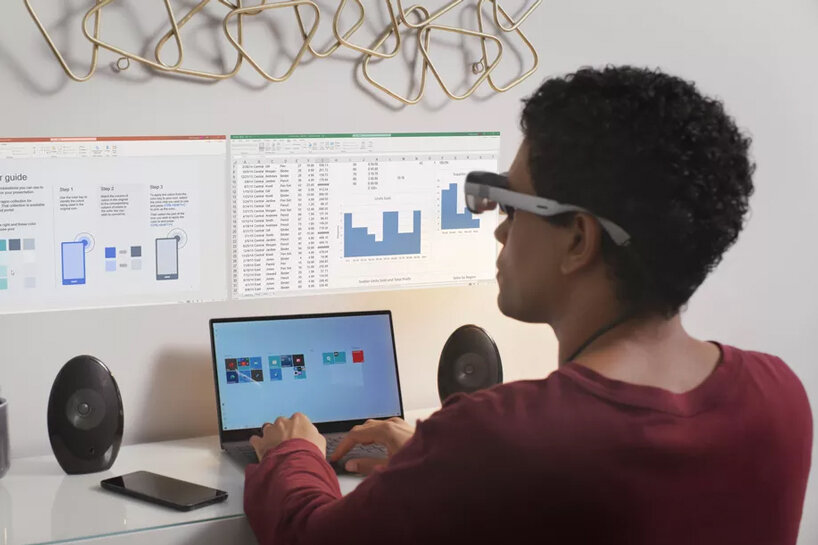 images courtesy of qualcomm
qualcomm designs its XR1 AR 'smart view' glasses with two speakers, three microphones, and a high resolution display. this integrated audio system and 0.71″ micro OLED display — with a full HD resolution of 1920×1080 at 90hz — ensures a high quality and immersive augmented reality experience. realized with integrated processing, the design can distribute computing workloads between the viewer and the host device. with a range of sensors and tracking cameras, the smart viewer glasses offer head and hand tracking, gesture recognition, and the freedom to move around the room and interact with holographic displays.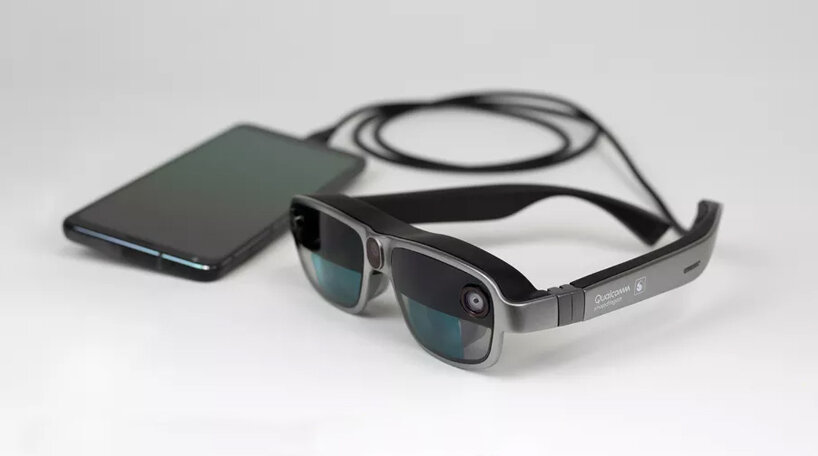 qualcomm's XR1 reference design is an AR smart viewer with versatility to tether to a compatible smartphone, windows PC, or processing puck. the team is currently working on a 2D app framework which will make it possible for 2D smartphone apps to be opened as virtual windows on the viewer. this means that apps like instagram and facebook might be projected through a large-scale virtual screen from any space, onto any flat surface, or even mid-air. while the smart viewer certainly seems heavier and bulkier than most sunglasses, the design is a huge step away from the typical VR goggle types.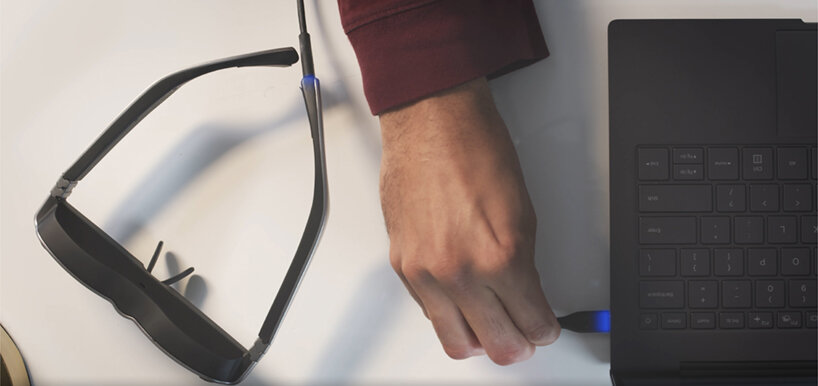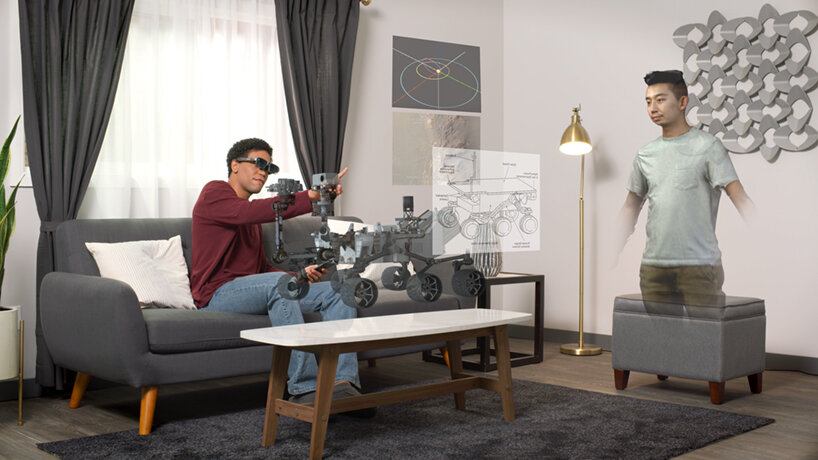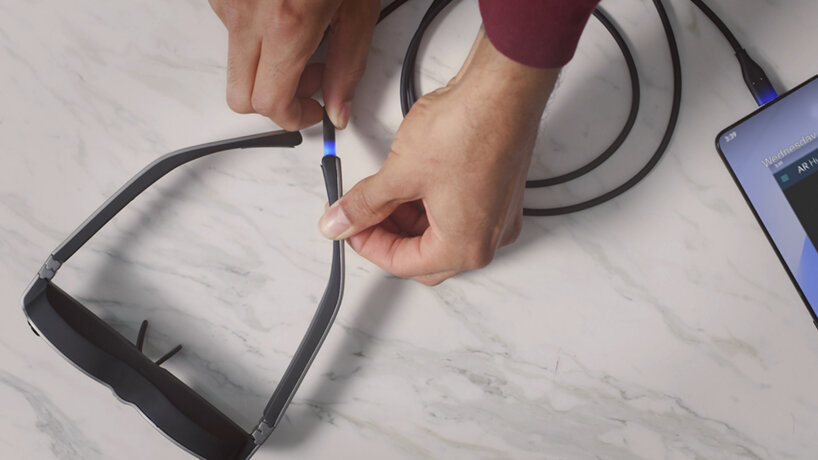 project info:
project title: qualcomm snapdragon XR1 VR 'smart viewer' reference design
author: qualcomm technologies, inc.
release date: february 23rd, 2020