a series of rare, unseen paintings and works on paper by yayoi kusama will be offered in a special single-owner collection sale at bonhams new york. the sale comprises 11 artworks gifted by kusama herself to dr hirose, her lifelong friend and doctor whom she consulted in her early years in new york in the 1960s, when she was a struggling young artist in need of medical aid. selected works will be exhibited in public for the first time at bonhams hong kong from april 7-22, with the entire collection on view in new york from april 30 – may 12. the sale will take place also on may 12, in new york.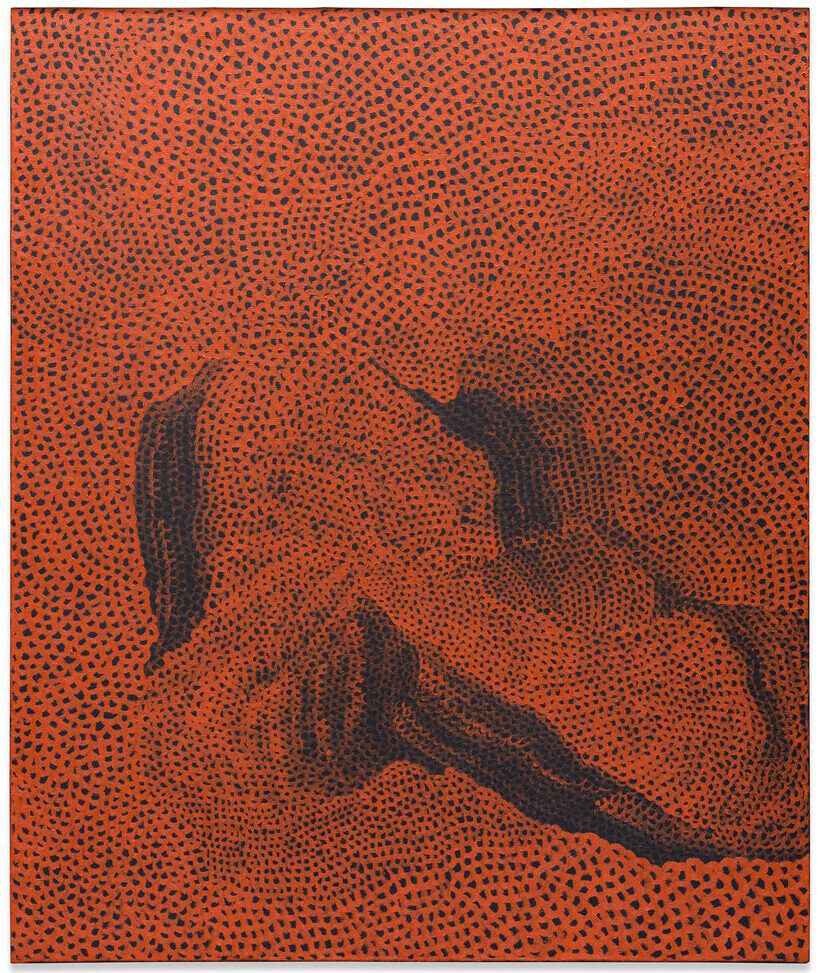 yayoi kusama, 'hudson river', 1960
all images courtesy of bonhams
the sale at bonhams marks the rarest group of yayoi kusama works from the late 1950s and 1960 to ever come to auction. the eleven pieces –three paintings and eight works on paper – were given to dr teruo hirose by kusama in exchange for medical care early in her career. dr hirose, who had arrived in the US from japan in the 1950s (like kusama herself), was one of two japanese-speaking doctors in manhattan in the 1960s. he built a reputation within the community providing affordable medical care to japanese patients after hours, whle he was particularly generous to artists, often treating them pro bono.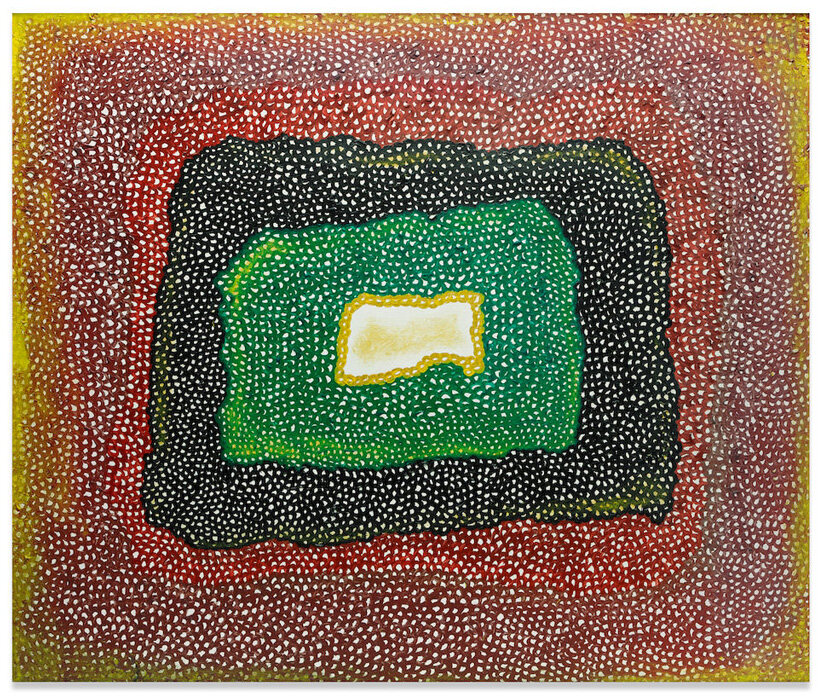 yayoi kusama, untitled, 1965
kusama arrived in the US with little money, but with 2.000 of her works on paper and 60 silk kimonos which she planned to use in lieu of currency. with one exception, all of the works on paper offered in the bonhams sale were part of the collection she brought with her from japan. the artist gave those works to dr hirose as gifts in recognition for his kindness in treating her.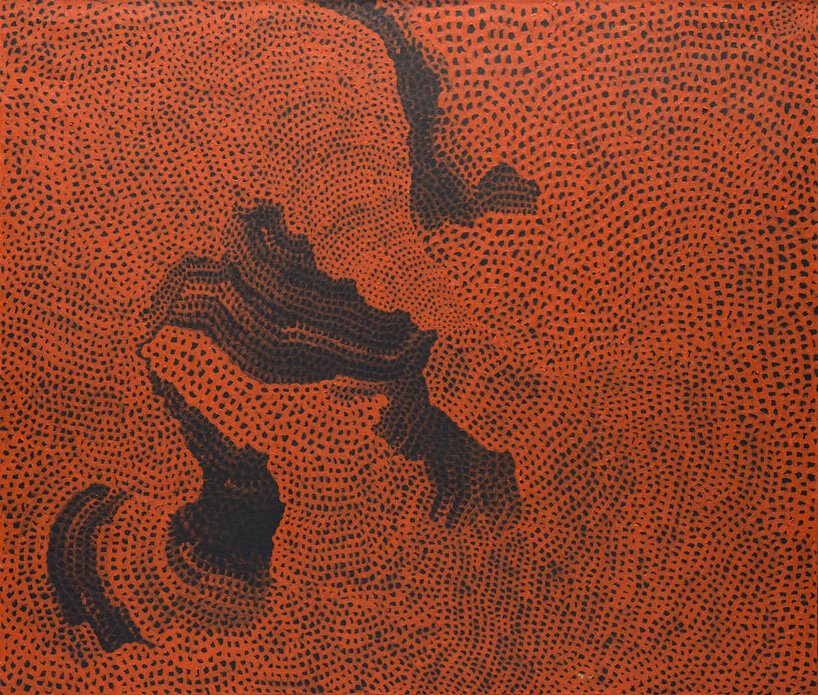 yayoi kusama, 'mississippi river', 1960
the sale includes two of kusama's river paintings – 'mississippi river' and 'hudson river' – featuring early examples of her famous infinity net motif. both were created in 1960, and offered each with an estimate of $3,000,000 – 5,000,000. these early works are exceptionally rare due to kusama's use of the colour red, as almost all her other works of this period are white. the third painting in the sale is a very early example of kusama combining vibrant colours. the eight works on paper, executed by kusama in her twenties, before she arrived in the united states in 1957, are corner stones of the artist's practice, show early examples of elements, such as polka dots and flower imagery, for which she would become known.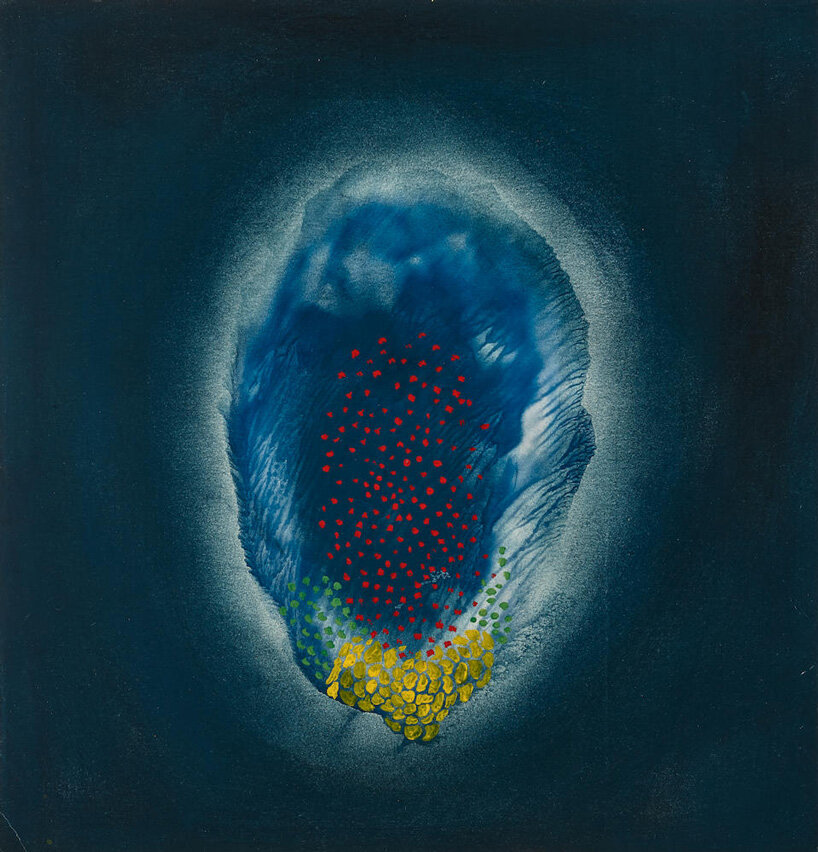 yayoi kusama, 'flower petal', 1953
'this is an exceptional collection of extremely rare early works by yayoi kusama,' said ralph taylor, bonhams global head of post-war & contemporary art. 'not only do these works have an incredible provenance, but they are also extremely significant in kusama's oeuvre, expressing many early features and themes which she would continue to explore and develop throughout her career. the two river paintings are early examples of her famous infinity net motif, in a striking and unusual red, which rare for this period. moreover, her untitled painting demonstrates kusama's experimentation during the 1960s, while also foreshadowing her recognisable mirror boxes – where images grow and radiate from a single point.'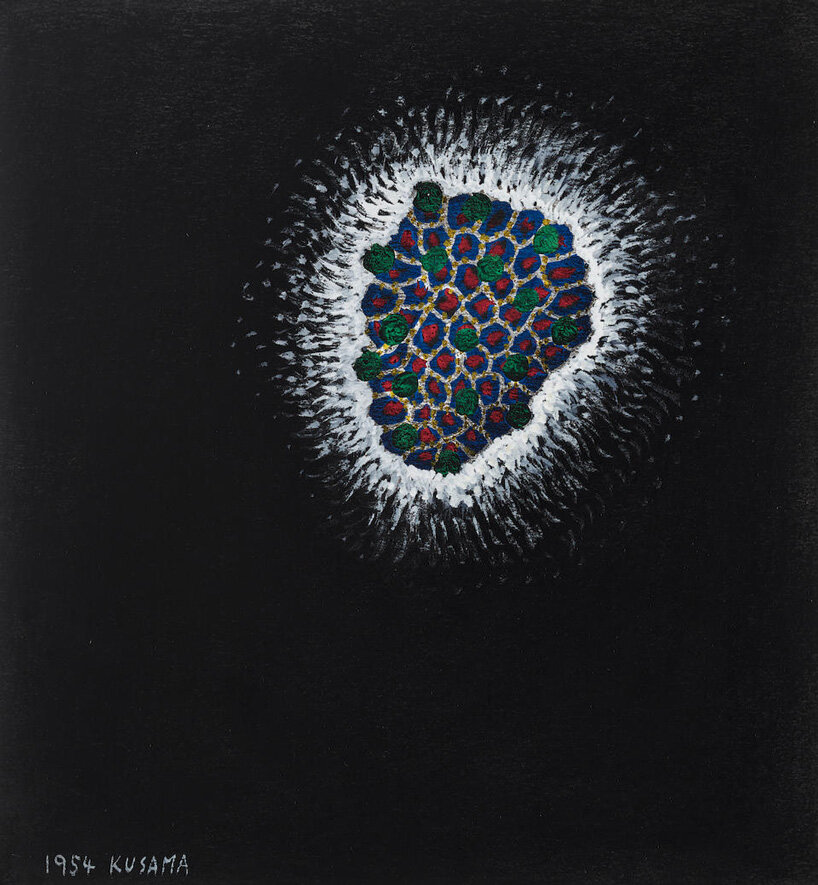 yayoi kusama, 'flower 52', 1954
auction info:
artist: yayoi kusama
auction house: bonhams
sale: the collection of the late dr teruo hirose
date: 12 may 2021
location: bonhams new york
sofia lekka angelopoulou I designboom
mar 26, 2021