from now until august 28, carwan gallery presents a body of work by roberto sironi that reimagines historic architectural fragments as contemporary ruins. the series reinterprets elements from some of the most significant archaeological sites placed in the mediterranean basin. classical construction elements, including bases of columns and sections of amphitheaters, are combined with rudiments of the industrial era, such as double-T beams, reticular structural elements and corrugated sheet metal, to form intricate chairs, tables and benches.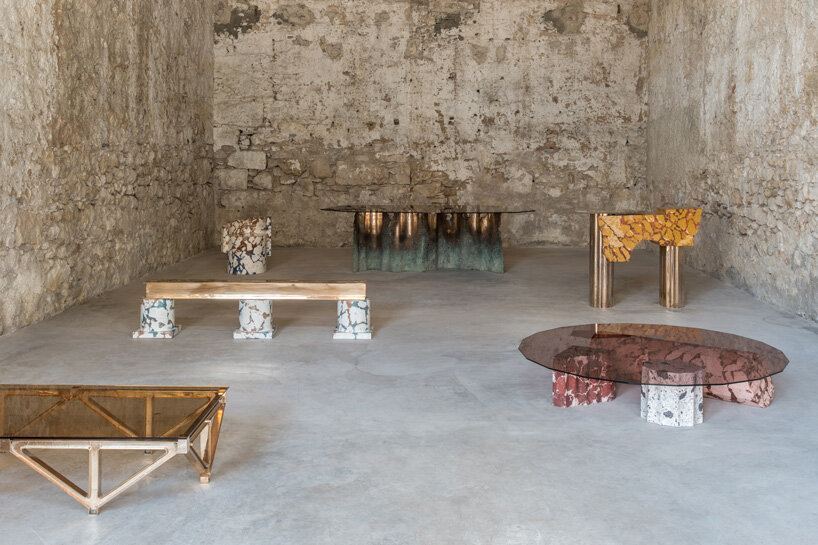 exhibition images by giorgos sfakianakis
roberto sironi's 'ruins', developed since 2017 and the result of four years of research, is enriched by a series of new works exclusively commissioned by carwan gallery. using casted bronze, marble, and glass, the milan-based designer has created pieces that re-signify architectural fragments belonging to different historical periods. these fragments are reshaped according to a new aesthetic perspective and acquire alternative functional uses either as tables, chairs, benches or mirrors.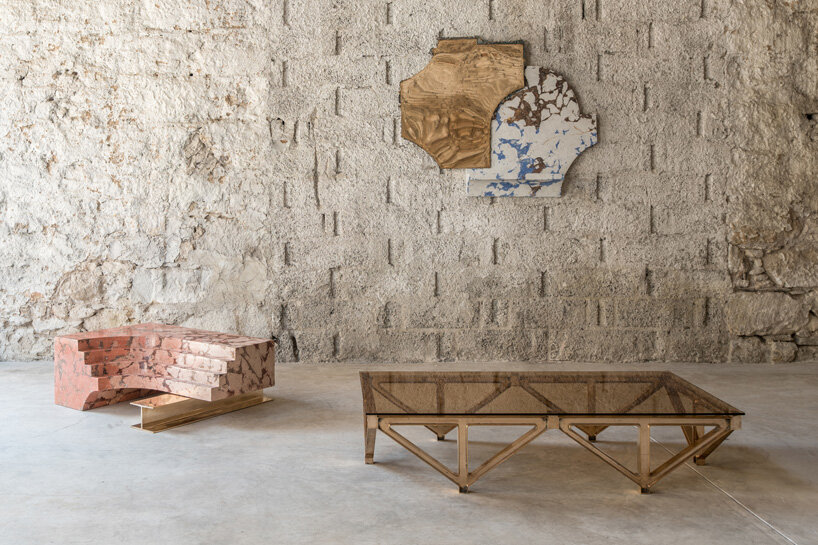 the collection on view is conceived as a series of contemporary ruins, freely deconstructed and reconstructed with materials and techniques that do not correspond to the original, but rather become functional to the post-archaeological message conveyed. roberto sironi got the opportunity to develop 'ruins' thanks to the selection of the international residency program in residence design, curated by barbara brondi and marco rainò, and to produce the works with bronze experts fonderia artistica battaglia and simone desirò, marmi artificiali di rima. the project is also illustrated by a monographic publication curated by barbara brondi and marco rainò and published by nero editions.