spanish architect santiago calatrava has created a multi-layered art installation inside naples' church of san gennaro, commemorating it's reopening to the public after 50 years. initiated by the museo e real bosco di capodimonte, the chapel is adorned by porcelain objects, stained glass, and textiles from specialized italian manufacturers and artisans.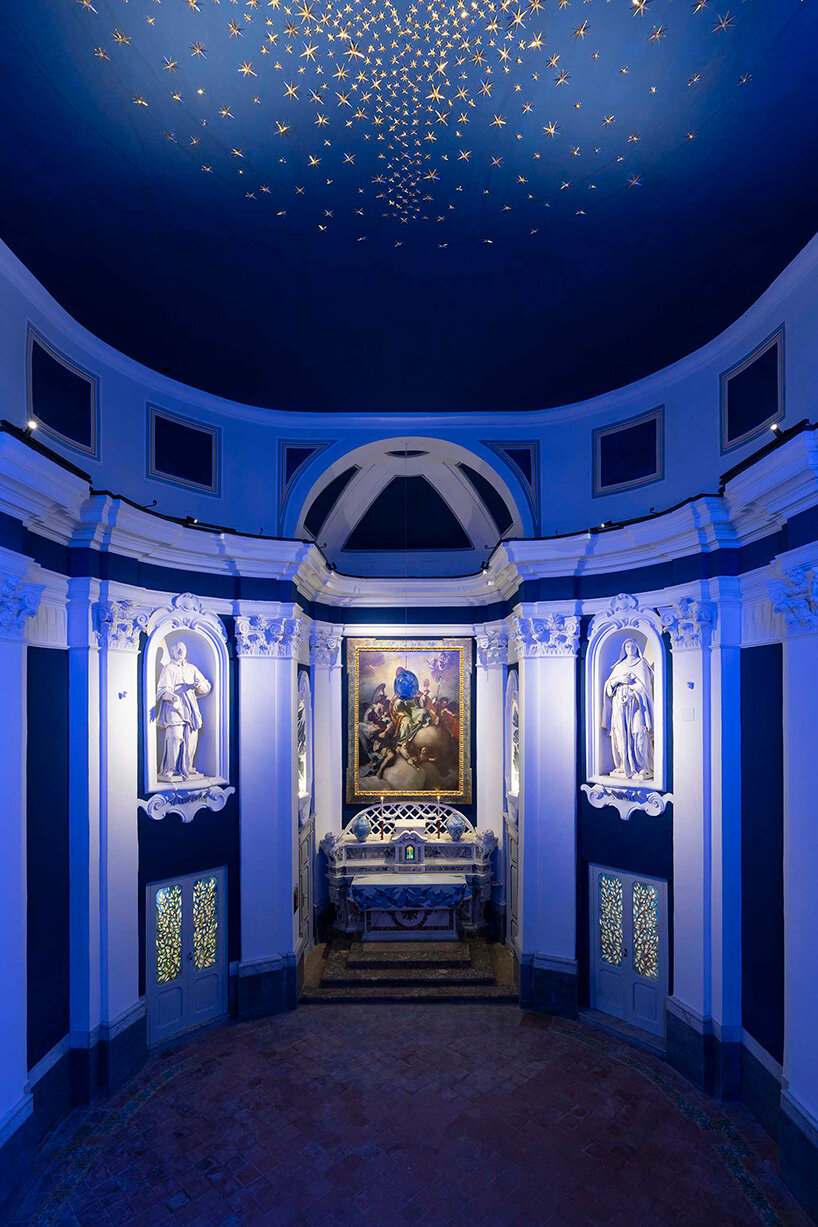 images by amedeo benestante
'I'm proud and honored to have made this installation in the church of san gennaro and for the city of naples,' said santiago calatrava. 'thank you to the officials of the museo e real bosco di capodimonte who have trusted me to deliver a new element to this historic church. my key intentions for this installation are twofold: to display the sacred character of nature around us and to understand the sacred artistic abilities of the human hand, both of which need our protection.'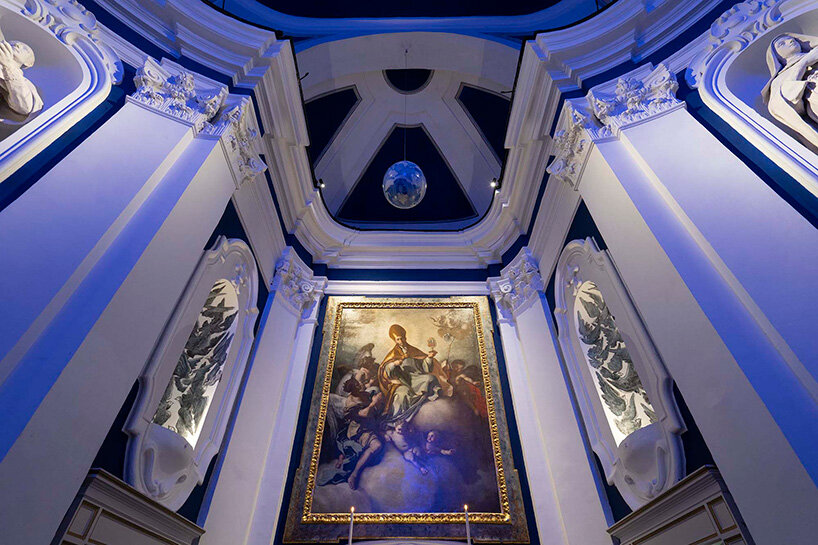 calatrava designed the installation with natural motifs of flora, fauna and the cosmos, honoring the significance of capodimonte's surrounding 134-hectare public park and the former summer residence and hunting lodge of the king of naples and sicily. the installation celebrates the ancient traditions and artistry of local manufacturers, including silk textiles from the royal silk factory of san luecio in caserna, made by the annamari alois atelier, porcelain objects from la scuola internazionale della porcellana di capodimonte, and stained-glass from maestro vetraio antonio perotti from vietri sul mare.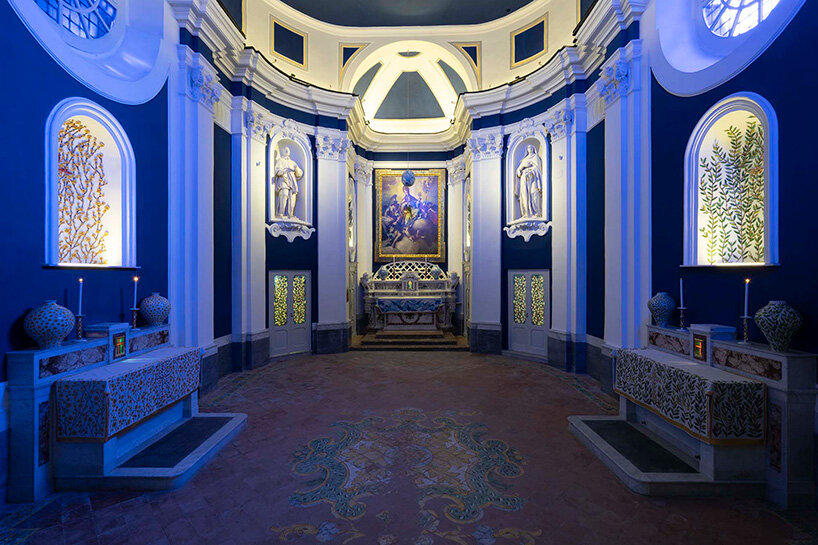 the intervention by santiago calatrava highlights the existing structural and decorative features of the chapel's baroque interior. the interior walls were painted white and dark blue; new stained-glass windows have been created; ceramic objects have been placed throughout the structure, while textiles adorn the three altars and murals complete the niches on each side.