for ona lounge, the latest addition to freifrau's versatile ona chair family, designer sebastian herkner took a more elegant approach, while still managing to add some trademark freifrau playfulness…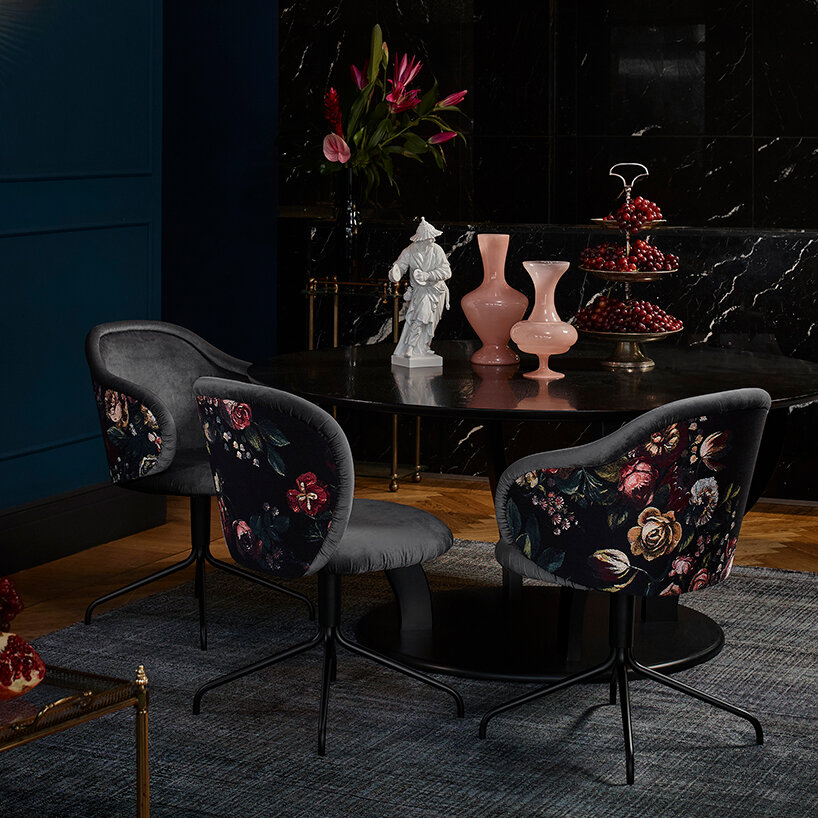 from individual parts to finished product: the production of an ona chair by sebastian herkner
it is now almost ten years since a seating manufacturer from the small german town of lemgo first set out to make its name in the world of furniture. in 2012, the freifrau brand celebrated its debut. this autumn, the company celebrates the tenth anniversary of its founding – a decade that has produced numerous stylish, comfortable pieces, all full of individual character.
founder hansjörg helweg served previously as managing director of another large furniture company, but, in freifrau, found not only his destiny but also a way of producing seating furniture that could combine ambitious craftsmanship with experimental design. he has been supported since the beginning by art director birgit hoffmann, who developed the first designs for the furniture brand together with christoph kahleyss, with whom she runs the hoffmann kahleyss design studio in hamburg. in the meantime, further creations have been added by other well-known designers such as lucie koldova, neuland duo eva paster and michael geldmacher and johanna perret and tutia schaad of berlin fashion label perret schaad. it is typical for freifrau that individual models gradually develop into entire families: amelie, celine, leya or ona, each labelled with a different female name.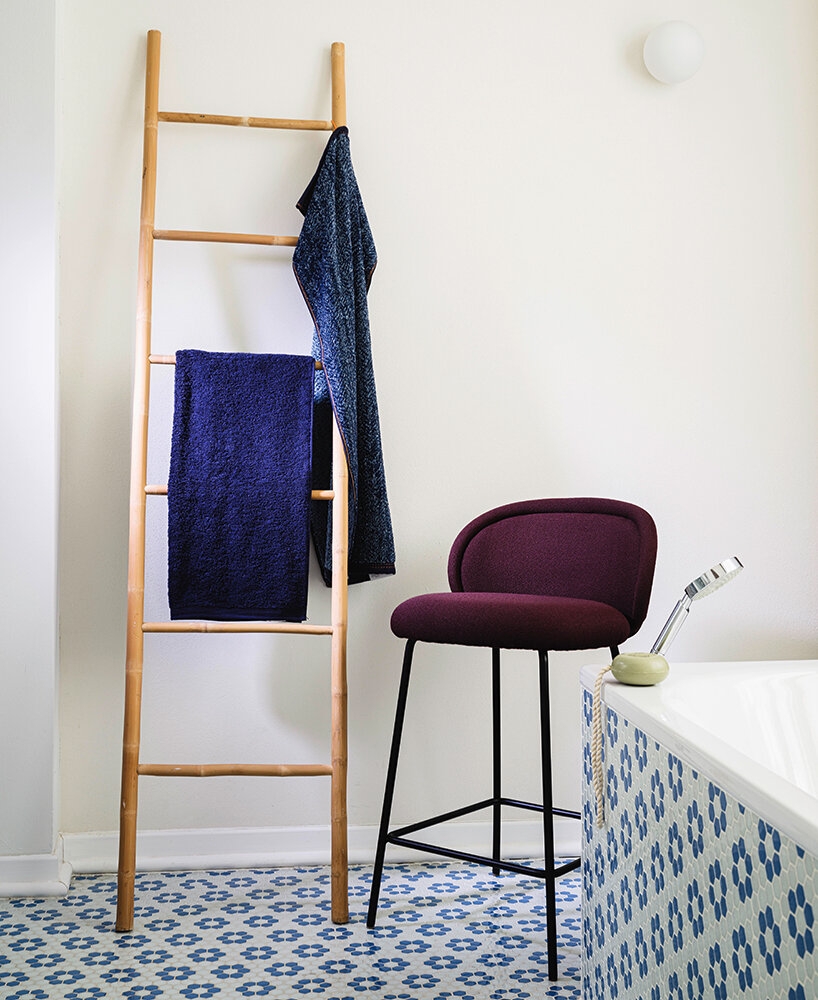 freifrau thinks about the family: in 2019, sebastian herkner developed the ona collection of upholstered chairs, armchairs, bar stools (above) and a bench for the brand, and last year added the curved armchair
ona was developed by sebastian herkner and can be understood as his take on the still young freifrau DNA. the ona collection, which already includes a chair, easy chairs with armrests, bar chairs, cocktail chairs and a bench, has just been expanded to include two new lounge chairs, one with a low backrest and the other with a high one, as well as a matching ottoman that functions as a comfortable footrest or occasional seating. all three new members of the family maintain the distinctive features of the existing pieces: a slender frame made of tubular steel and wide band of piping that frames the seat cushion of the ottoman, and the backrest shell which cups the back of the chair almost like a separate add-on element. with its soft swooping contour, the chair appears to embrace the body.
'my approach is a touch more elegant and less casual,' commented sebastian herkner about the ona collection, while adding: 'with freifrau, the emphasis is on seating comfort, the material and the color. I have upheld this focus in my designs, because these are things that I, too, find very important. but freifrau can also be very spontaneous and playful – and I have interpreted that in my own way.'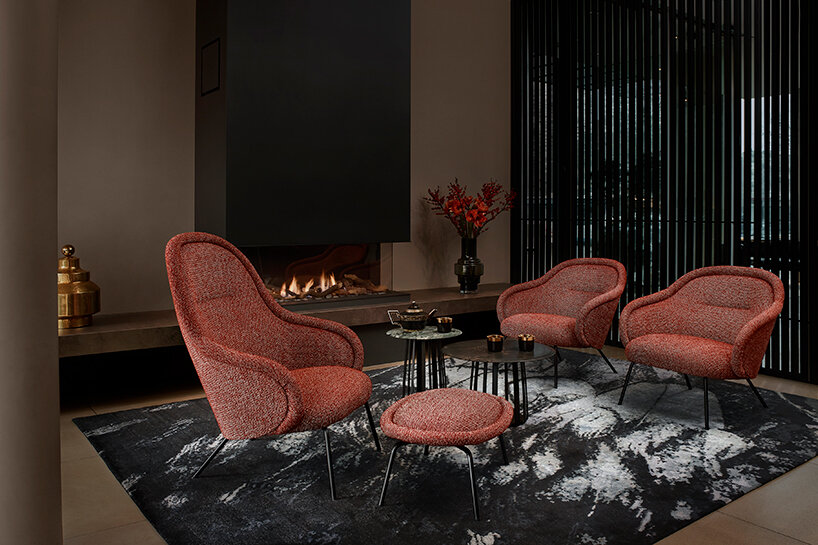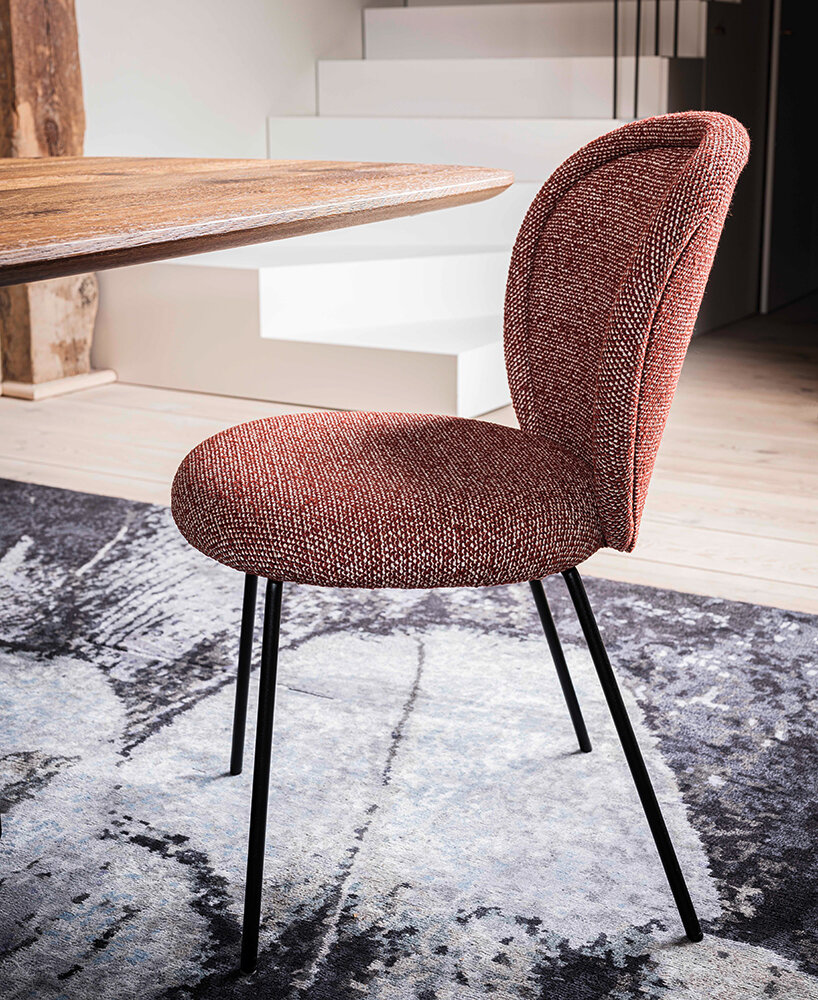 ona lounge high back, low back and ottoman (top) are the current continuation of the product family. all seating furniture is available in a variety of textiles as desired. pictured here: sahco safire in red
the ona family seems a lot more dignified than some of the manufacturer's other collections. ona lounge high back, in particular, embodies less of the italian or french spirit of playfulness that often comes across in other pieces by the manufacturer. the pleats and quilted seams that characterize many other freifrau products are tauter and smoother here – only to be taken up again in the fold of the piping and as a horizontal dividing seam on the backrest.
sebastian herkner is skilled at picking up and reinterpreting traditional typologies and manufacturing methods. this is one of the traits that makes him such a sought-after figure on the international design scene. from his studio in offenbach, the designer transmits a style into the world that has struck a chord with the times: his designs always feature new contrasts of slender and solid forms, objects with the aesthetic of pebbles smoothed by water, or material combinations that initially seem like contradictions in themselves.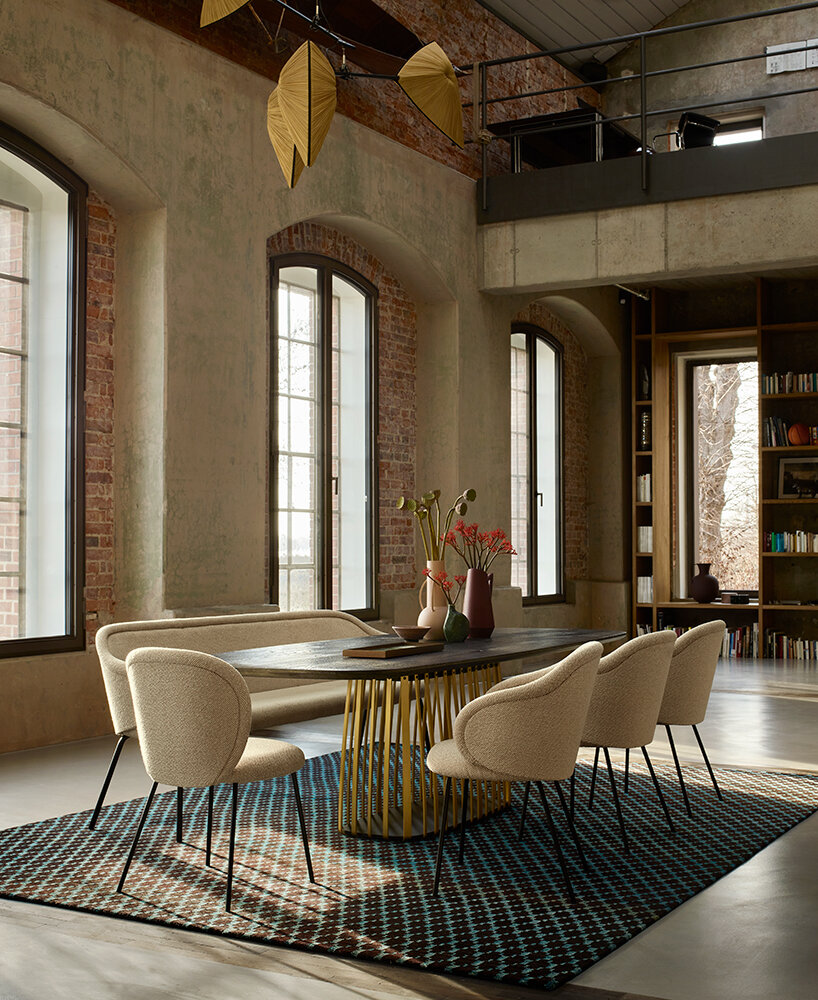 herkner calls his design 'somewhat more elegant and less casual' than some other freifrau collections, but one which still brings charm to more industrial contexts
elements of this can also be found in the ona family. he says of himself and his designs: 'my products bear my signature and express my attitude towards quality, function, materiality, craftsmanship and longevity.' the ona seating furniture family for freifrau provides an ideal illustration of this.
there is a choice of several textile covers for the outer upholstery surface, including the coarsely woven sahco cover safire in red, as well as seven shades of high-quality leather. the frame is powder-coated in one of the standard colors or optionally in a ral hue or brass tone. like all freifrau products, the ona lounge chairs are made to order according to individual requirements.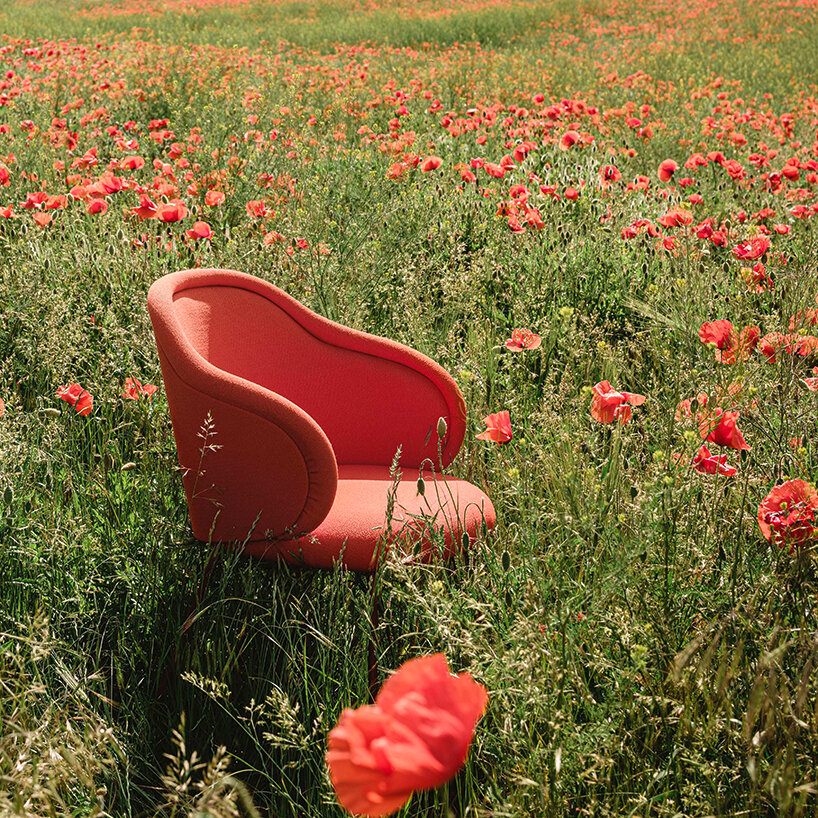 a chair in a poppy field: freifrau-manufaktur produces to order, using individual components that are for the most part regionally sourced
with production carried out according to high standards of craftsmanship and predominantly based in the region, freifrau supplies convincing evidence that the concept of tradition is neither contradictory to its young age, nor to timelessness.
guest feature by markus hieke / architonic
simon keane-cowell I architonic
jun 15, 2021