roboat, the autonomous vessel developed by the amsterdam institute for advanced metropolitan solutions (AMS) and MIT senseable city lab, is moving one step closer to being fully operational. in april 2021, a new slewing crane was erected at marineterrein amsterdam, allowing a full-scale roboat prototype to be launched and tested on the water. the next step of the project is to trial the electric boats in other parts of the city, where they'll learn how to navigate amsterdam's famous canals.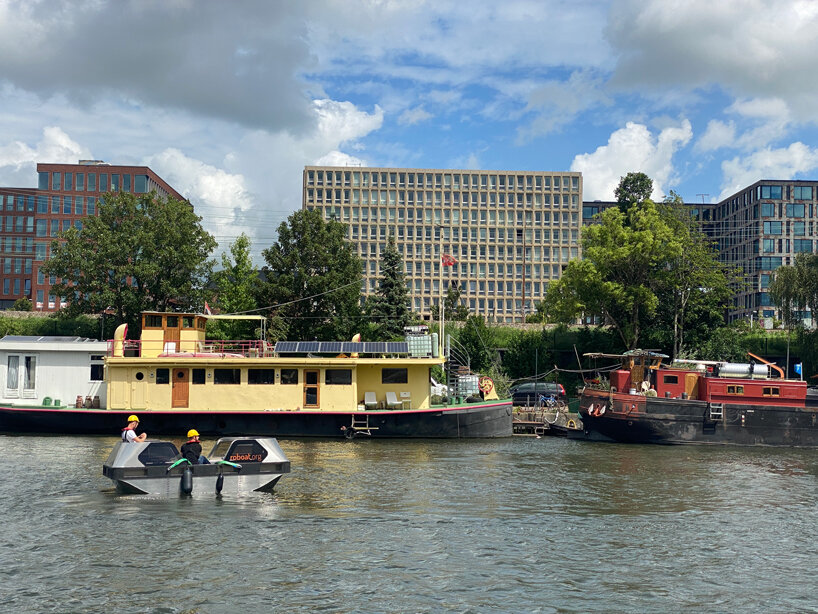 images © MIT and AMS institute
'thanks to the crane, we can start conducting experiments with roboat regularly,'  comments ynse hendrik deinema, program developer of smart urban mobility at AMS. 'for now, tests will take place in the inner harbor of marineterrein amsterdam, but in the future, we hope to expand our tests to other parts of the city.'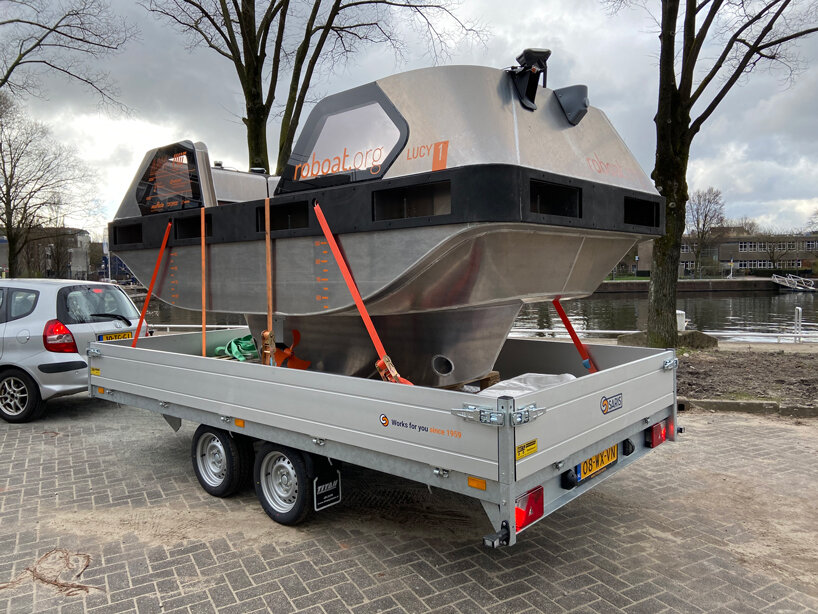 each roboat measures 4 meters long, needs no driver, and is powered by electricity. the vessels are also modular, meaning that a fleet of units could be connected to create a temporary bridge or floating stage. as well as building flexible infrastructure, the autonomous boats are being developed for a wide range of uses: from garbage collection to food delivery and transportation.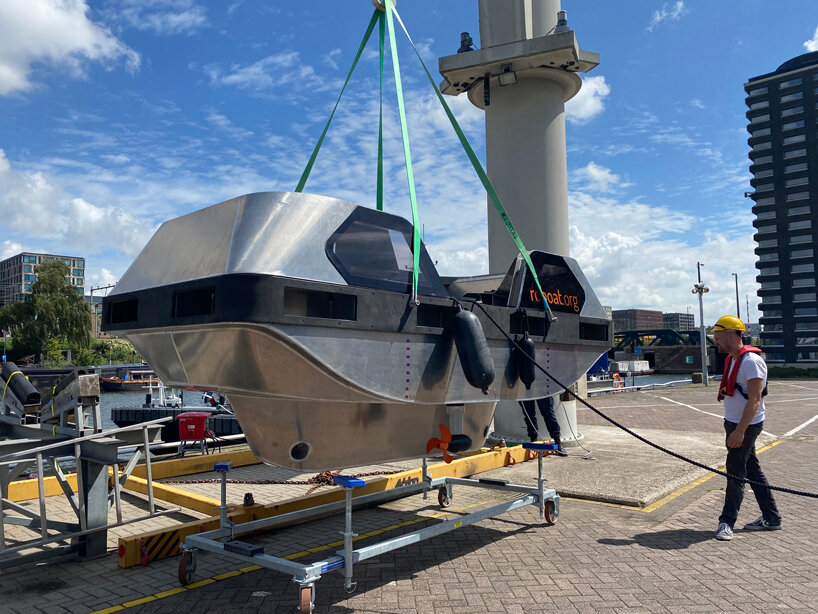 'in the roboat project, we are researching different use cases for the application of autonomous transport over water in the city of amsterdam. we could use roboat for waste collection in the inner city and for transport of people. for water-rich cities like amsterdam, autonomous transport by water offers interesting opportunities to improve urban infrastructure,'  explains stephan van dijk, director of innovation at AMS.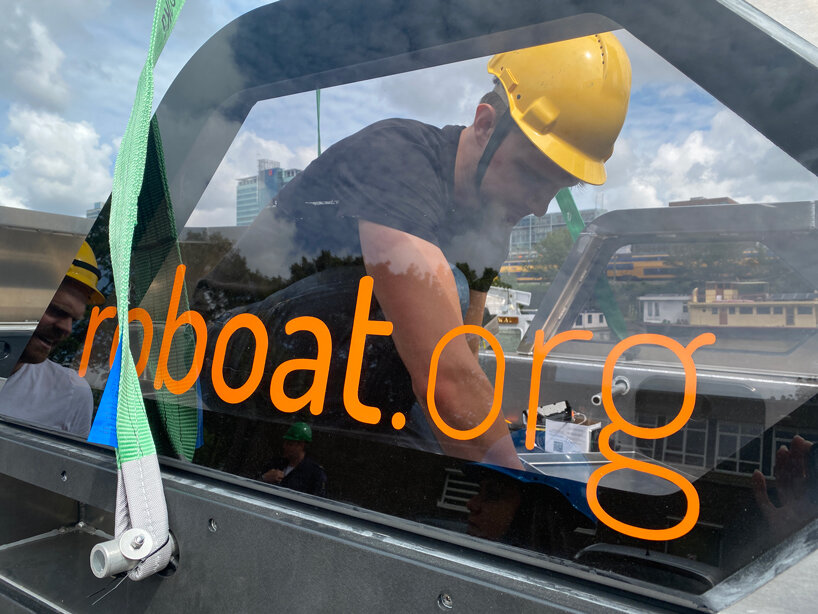 'how to deal with scarce space is an issue for many cities, and this certainly also applies to amsterdam,'  says victor everhardt, deputy mayor of the city of amsterdam. 'a big part of the city consists of water surface, so it makes sense to make use of this. it is therefore great that at marineterrein experiments with innovations such as roboat take place and that here it is investigated whether autonomous transport is possible on the canals.'
see designboom's previous coverage of roboat here.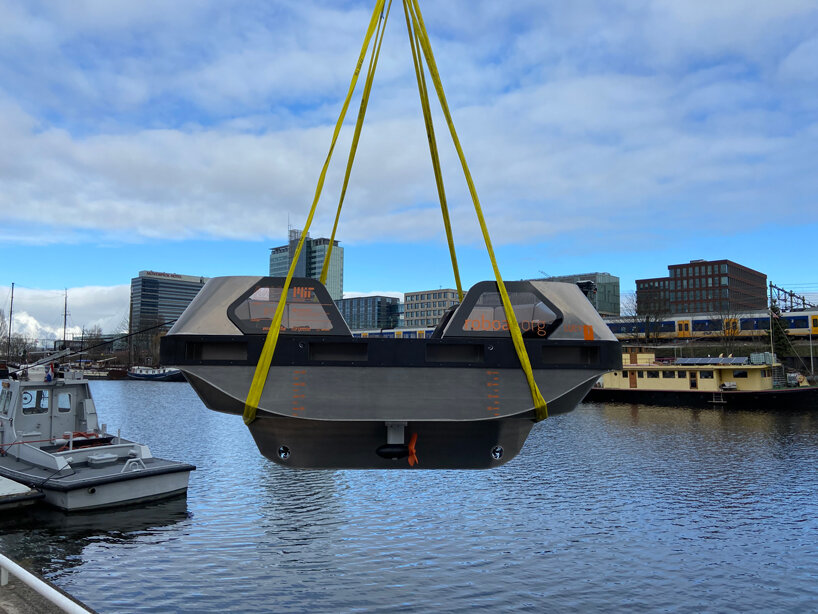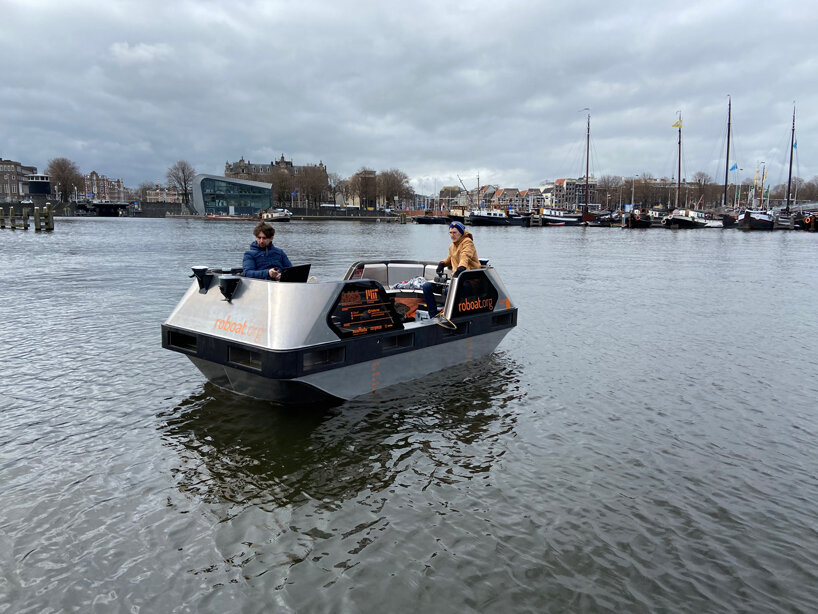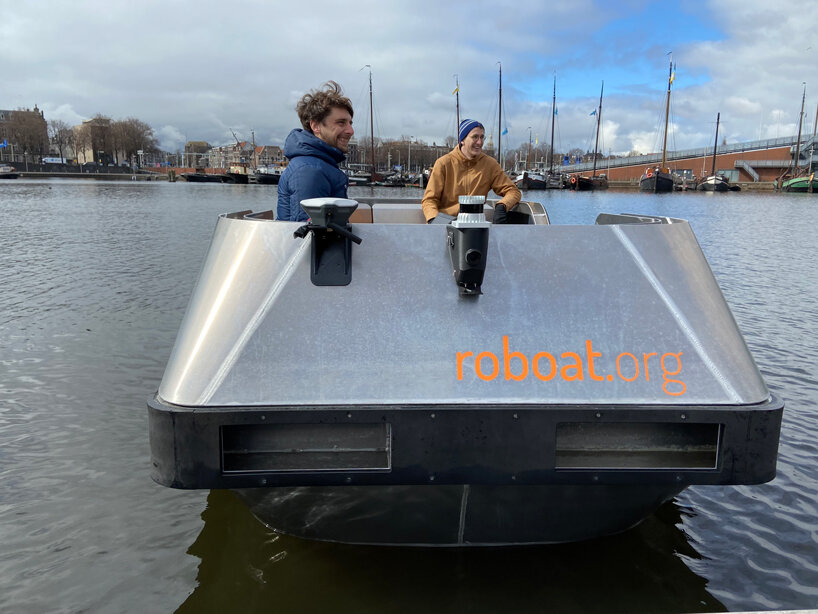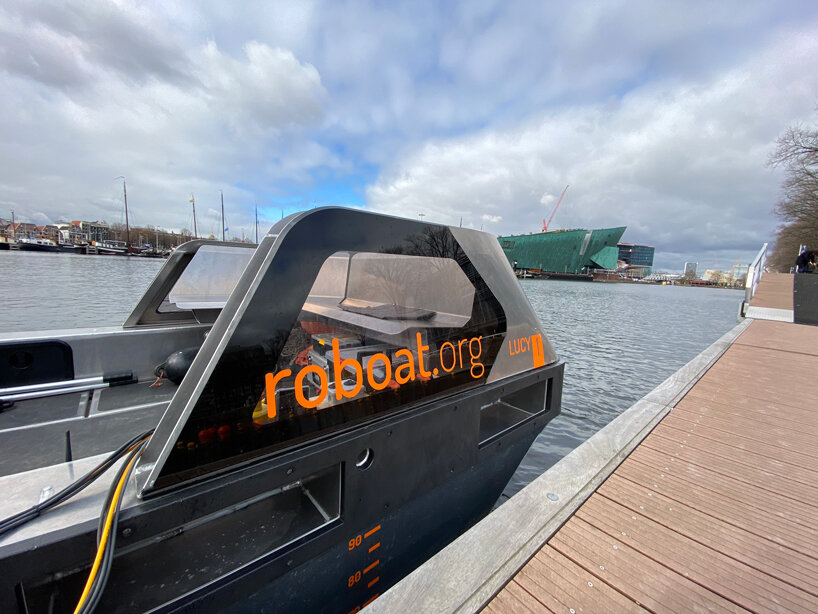 project info:
name: roboat
created by: senseable city lab at MIT
in collaboration with: amsterdam institute for advanced metropolitan solutions (AMS)