hinzstudio has completed the refurbishment of a traditional building in binh duong city, vietnam, transforming it into a lacquerware showroom dubbed 'tubon'. showcasing an overall intention to preserve the original elements of the structure, the designers have maintained the old moss-covered tiled roof, highlighting it against the background of the new body and function. meanwhile, in the interior soft arched passageways and solemn shadowplay give prominence to the intricate artworks.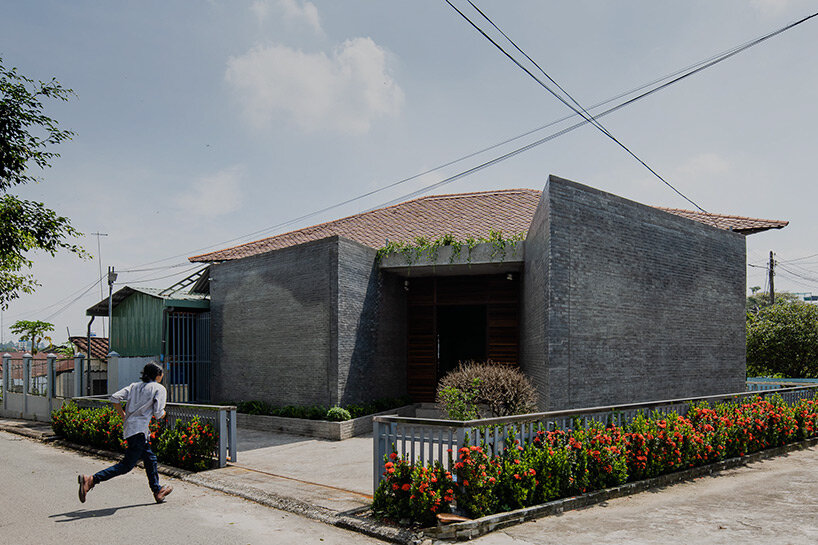 all images courtesy of quang trần
the interior is divided into three zones connected together by solemn, soft arched passageways, which emerge at the inner core of the intersection of random and powerful blocks. all are sheltered by a roofing system with traditional designs and moss roof tiles, but supported by a bearing system with modern structure by slender but sturdy steel bars. strong contrast between the elements order and random, dignified and disruptive, traditional and modern, in a harmonious whole is the concept throughout this project. the strong rise and enduring value of a traditional vietnamese craft village in the modern context of society is the idea that hinzstudio wants to convey through this project.