the sussex house by mckimm is nestled among a landscape of modern homes in brighton, australia, and is characterized by strong, symmetrical lines contrasted by the refined inclusion of curves. despite its size, the architects were able to create a sense of intimacy, eliminating the feeling of vast open style living and articulating the journey between spaces.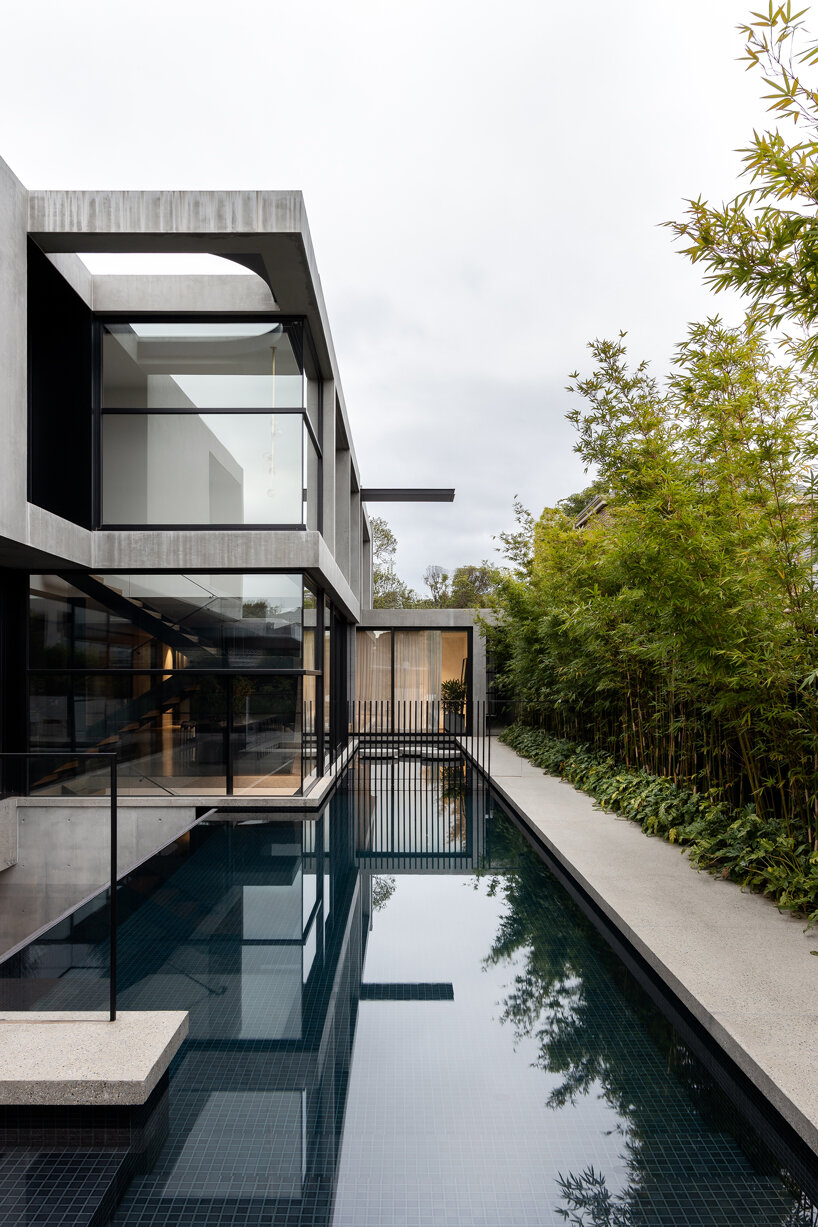 all images courtesy of mckimm
the house by mckimm is home to a family of six with a large extended family and a love of entertaining. the designers created zones and spaces within the home around gatherings and interactive family life. it is spacious internally, but also connected and intimate, and provides an environment that is purposeful, deliberate, and without compromise.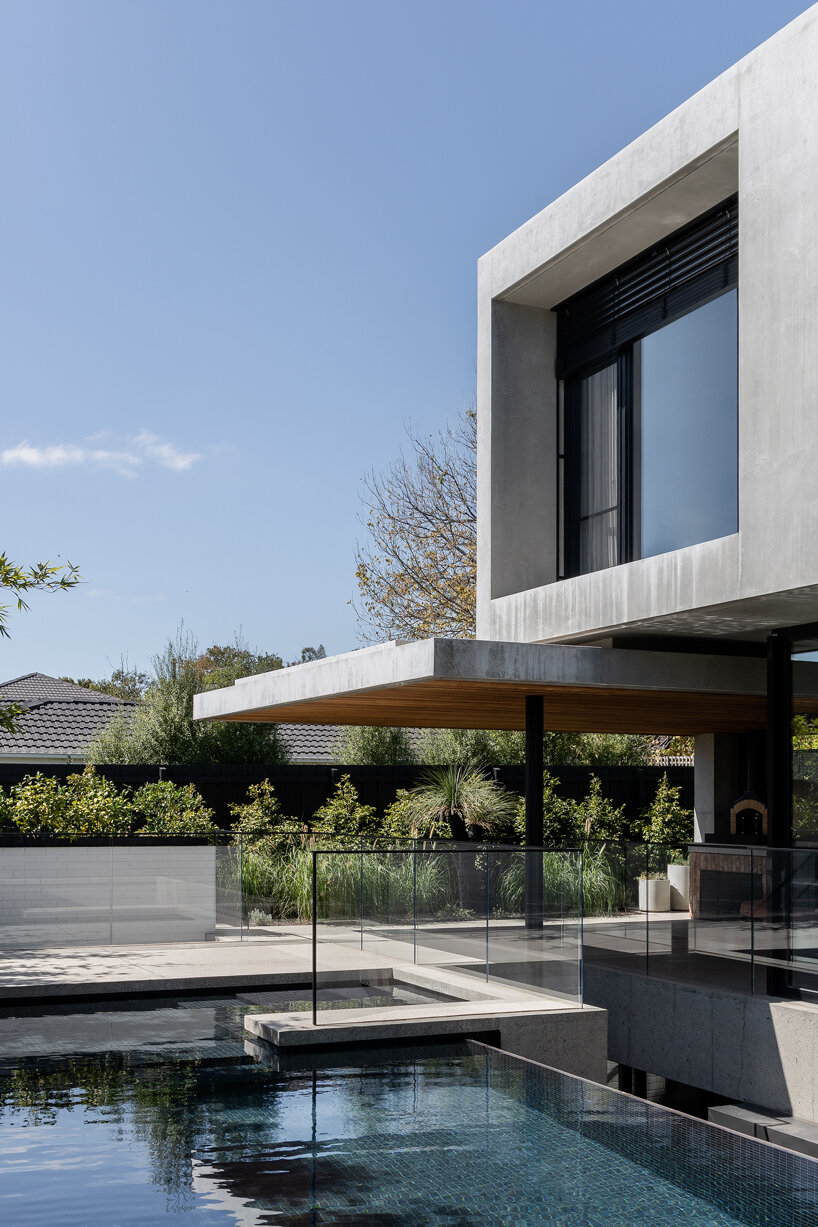 the designers connected the home's indoor and outdoor spaces through the oversized pivot front door. the house offers ever-changing shadow play in alignment with seasonal change capturing the northern solar aspect and designed to embrace the journey of the sun throughout the day.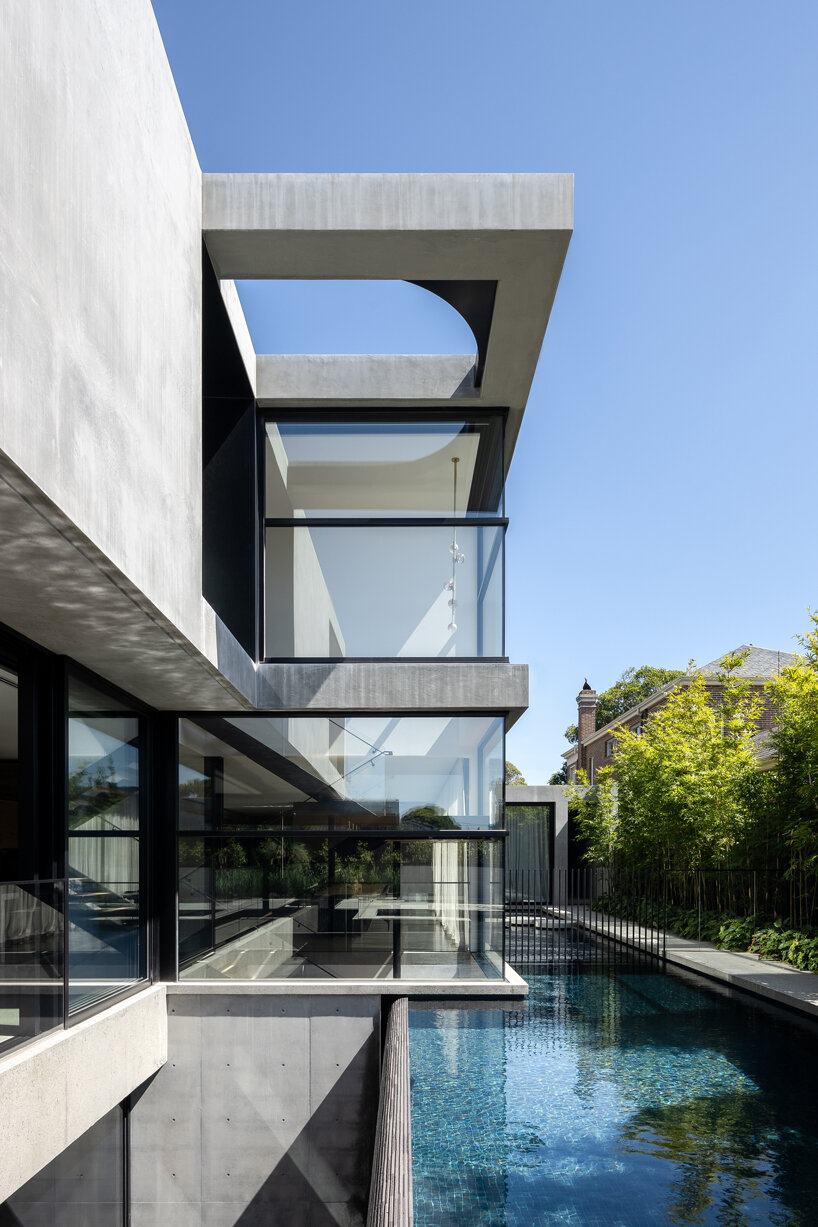 an exploration of tone and texture, the sussex house is celebrated for its use of natural and raw materials. complimented by the harnessing of natural light to add warmth to the darker internal palette, concrete, stone, and timbers unite with porcelain, bluestone, and brick, to cohesively connect the indoor-outdoor aesthetic.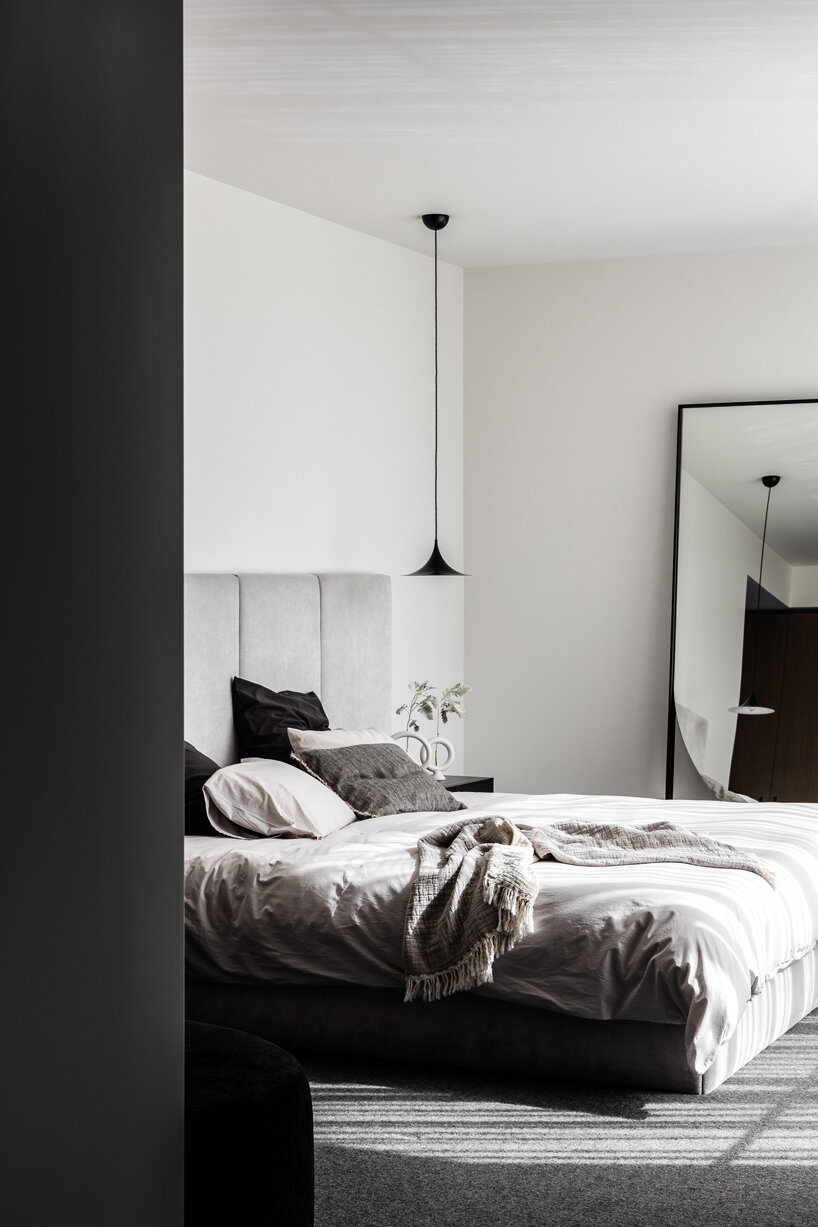 within the home, the master suite is positioned specifically to embrace the east and capture the early morning sunrises, and the expansive kitchen acts as a showpiece and central meeting spot. the subtle inclusion of deep blues, charcoals, and brass work in harmony with carefully considered furniture selections and bring unexpected elements throughout the interior of the home.