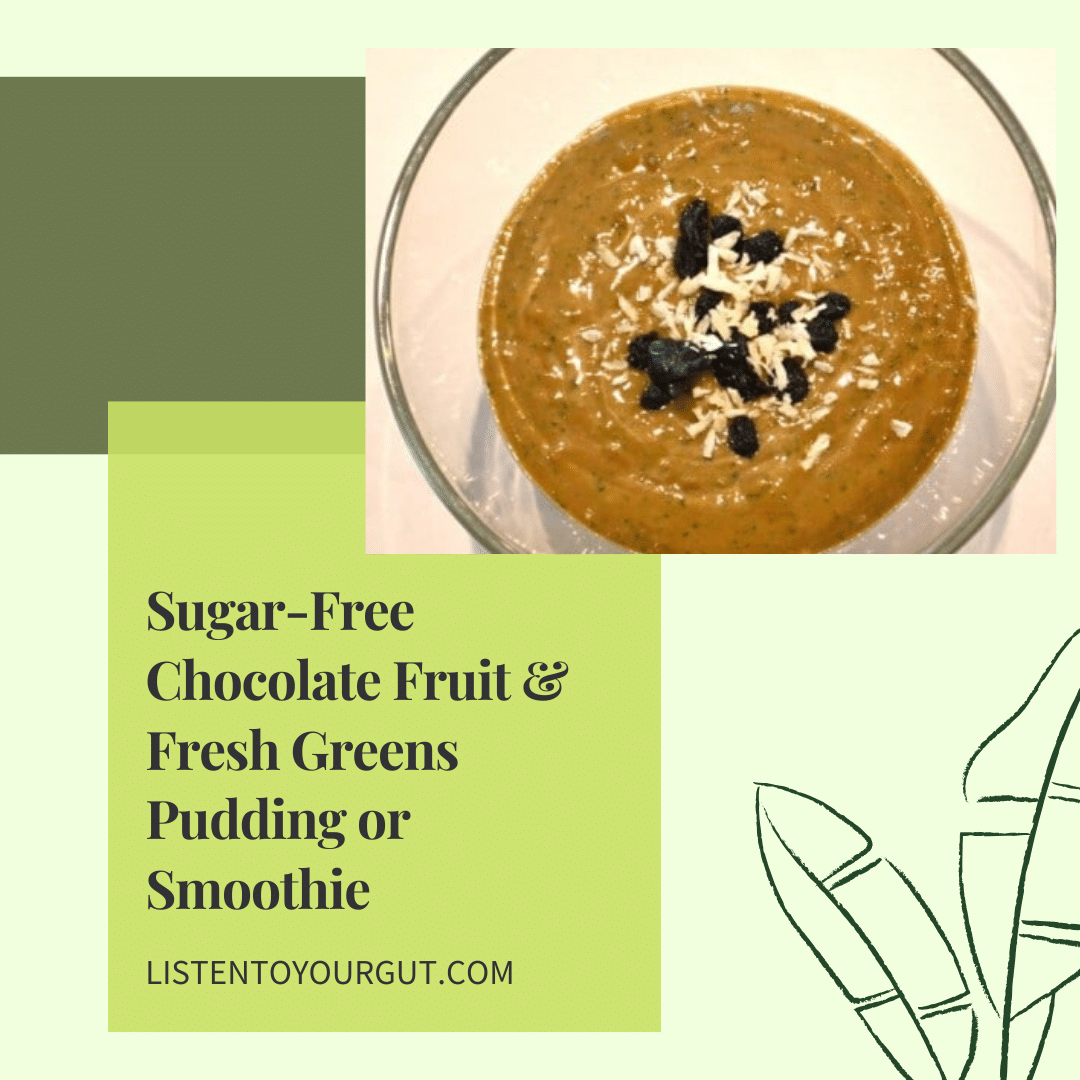 Who doesn't love a fresh, healthy, body-fueling meal that's also incredibly easy to prepare? And did I mention…chocolate?!
Here's a chocolate pudding (which can also be made as a smoothie, if you'd prefer) that contains a bunch of super healthy ingredients like avocado, spinach, chia and bananas – yet is sugar-free and tastes both yummy and refreshing! I like to eat this as a snack, or for breakfast.
I'm also going to give you some variations on this recipe, depending on your preferences and nutritional needs. First will be the recipe that I make, and afterwards I'll tell you the different ways you can modify it – while still tasting great!
Sugar-Free Chocolate Fruit & Fresh Greens Pudding
2 frozen bananas
2 medjool dates
1 whole avocado
1 1/2 cups unsweetened almond milk (no carrageenan)
1 cup spinach, packed
2 tbsp chia seeds
1/2 scoop chocolate whey protein powder, chocolate Absorb Plus Classic, or veggie protein powder
3 tbsp cocoa powder
1/2 tsp vanilla extract
1/16 tsp Luo Han Guo (monk fruit) OR 1/32 tsp (1 tiny KAL scoop) Stevia extract powder
1. Wash and prepare ingredients
2. Blend until smooth
3. Pour into dessert bowls and serve immediately, or refrigerate
4. Garnish with coconut flakes, dried fruit, strawberries, etc. (optional)
Optional Modifications:
1. If you want to drink this as a smoothie, add an extra 1/4 cup almond milk. The chia seeds act as a thickener to make this pudding, so leave them out if you want a smoothie consistency instead.
2. Banana hack! If you don't have frozen bananas, use fresh bananas and then put the pudding in the freezer or fridge until thickened.
3. If you need to gain weight (muscle, not fat), then increase the protein powder to 1 or 2 full scoops. Both amounts (1 or 2 scoops) work taste-wise if using whey protein. If using veggie protein only, increase to 1 full scoop or the taste will change significantly – which may be fine with you! But if you're making this for kids, then definitely use the whey protein, if you can.
4. If you only want to use fruit and don't want to use stevia or luo han guo, then substitute an extra half banana and 2 more dates instead.
5. And of course, you can use an alternate milk, like coconut or oat milk, if you prefer – just avoid carrageenan (due to gut issues). Carrageenan is a common food additive, has no nutritional value and has been used as a thickener to improve the texture of ice cream, yogurt, cottage cheese, soy milk, and other processed foods. Some animal studies have linked degraded forms of carrageenan (the type not used in food) to ulcerations and cancers of the gastrointestinal tract. More worrisome, undegraded carrageenan – the type that is widely used in foods – has been associated with malignancies and other stomach problems, so it is recommended to avoid foods containing preservatives, carrageenan or anything else that sounds like a manufactured chemical compound.
---
Original post October 2015. Most recently updated February 2020.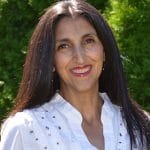 Jini Patel Thompson is an internationally recognized expert on natural healing for digestive diseases. She healed herself from widespread Crohn's Disease and has remained drug and surgery-free for over 20 years. Jini has appeared on numerous podcast, TV, and radio shows throughout the U.S., U.K., Canada, and Australia, giving people hope and vision for how they can heal their Colitis, Crohn's, Diverticulitis and Irritable Bowel Syndrome (IBS), using entirely natural methods. Her books on natural healing for digestive diseases have sold worldwide in over 80 countries.