following 16 years of extensive renovation work, 'la samaritaine' reopens to the public in the heart of paris. the art nouveau building was first inaugurated in 1910, with an art deco extension following in 1928. due to safety reasons, the department store was closed in 2005, and now, nearly a century after its first construction, the building reopens its doors with a splendid renovation that marries original architectural features with contemporary interventions. launched by its new owner, LVMH group, the extensive project employed SANAA, who designed a new undulating glass-clad structure, and yabu pushelberg, who refurbished the gorgeous light-filled interiors with touches of terrazzo and bronze.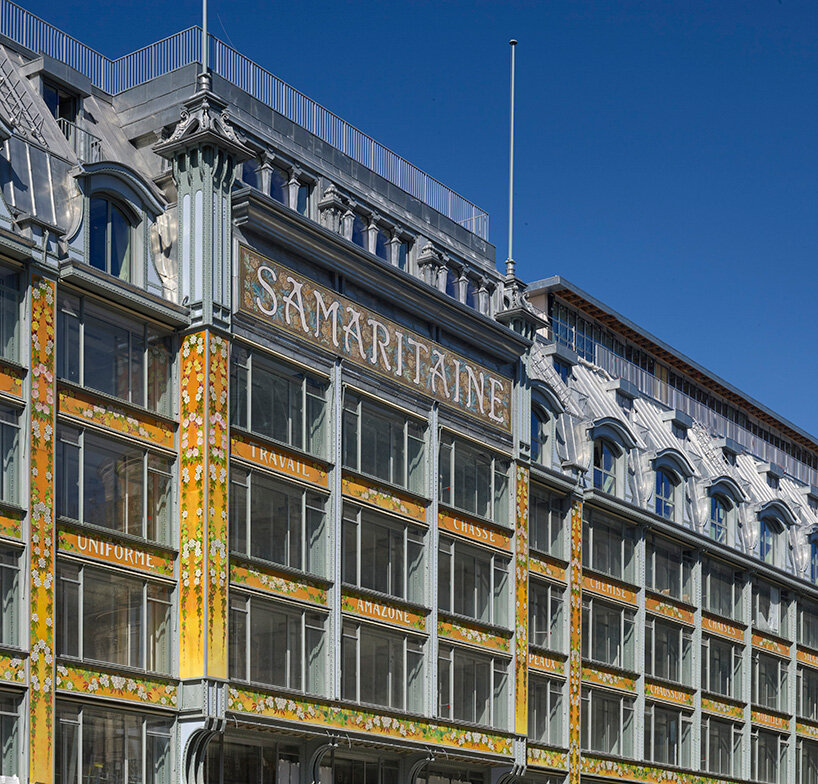 breathing new life into the 19th century architecture, SANAA renovated the art nouveau building and created patios to bring in skylights. the japanese studio, led by architects kazuyo sejima and ryue nishizawa, also designed the contemporary structure on the rivoli side of the department store. articulated by irregular waves of glass, this new intervention provides the obvious contemporary element of the project while literally reflecting the parisian surroundings. 343 panels measuring 2.7 x 3.5 meters each make up this undulating elevational treatment.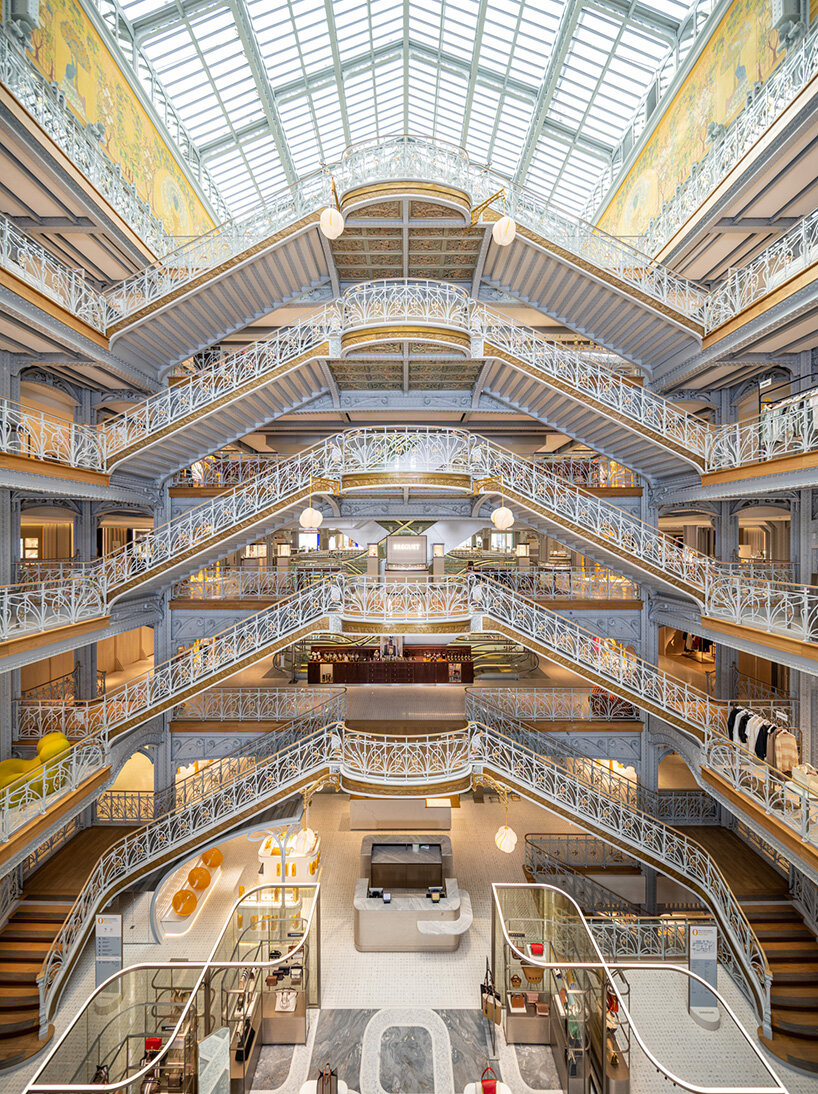 on the pont-neuf side of the department store, the emblematic art nouveau façade was carefully restored alongside the stunning glass roof and eiffel structure. canadian studio yabu pushelberg was in charge of redesigning the interiors of the art nouveau building, which is now called the pont-neuf building. careful to preserve the original architecture, the designers sought to bridge past with present by highlighting the original structures while bringing their contemporary approach.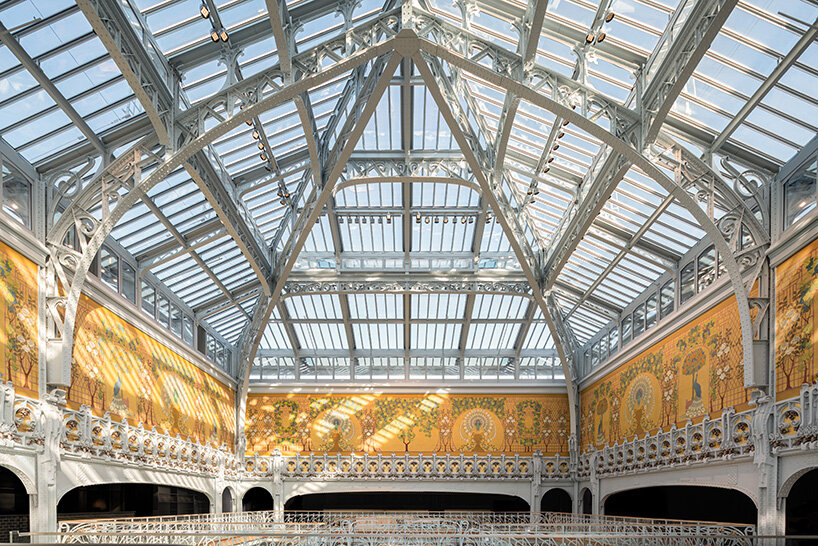 the grand staircase that occupies the center of the pont-neuf building has been renovated, with special attention paid to the 16,000 gold leaves, the art nouveau ceramic under the landings, and the 270 original oak steps. in terms of new materials, yabu pushelberg incorporated terrazzo to echo the shape of parisian cobblestones. from the basement floor to the fifth floor, shoppers to la samaritaine can enjoy warm, luminous, and luxurious interiors.
see designboom's previous coverage of the renovation here.