the urban micromobility revolution is in full swing, with cities, designers and researchers in a race to resolve traffic and congestion problems, as well as health and social distancing ones. consequently, french designer gaëtan francq has taken his unique approach into designing a city bike whose parts were created around a looped frame that delivers a fully-contained sleek ride dubbed loop.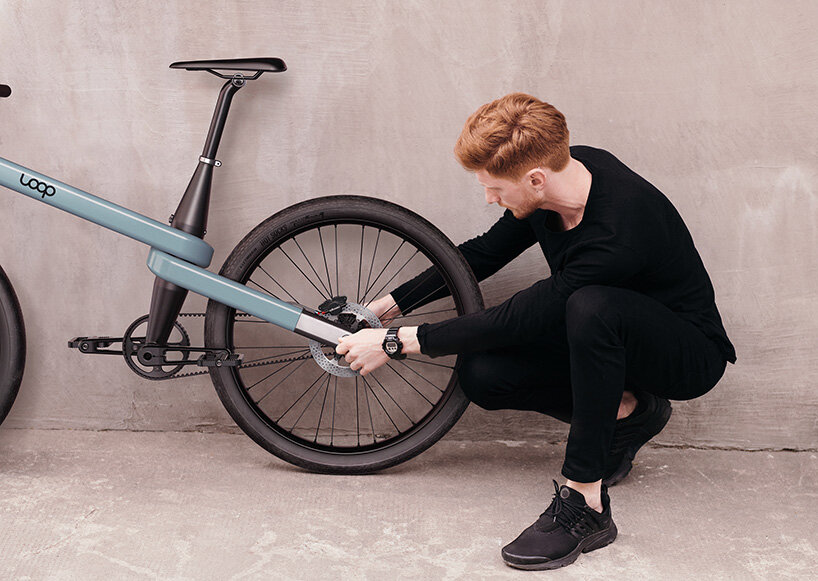 'light and easy to handle, the loop is built for the urban jungle,' comments loop's official webpage. 'the powerful brake system «wilwood» and its 26 inches wheels have a great part in making it performing and safe due to quick reactivity. in order to help you find the right way, the loop is also fitted with simplified GPS connected to your smartphone by means of bluetooth. this is the best way to ride straight and comfortably.'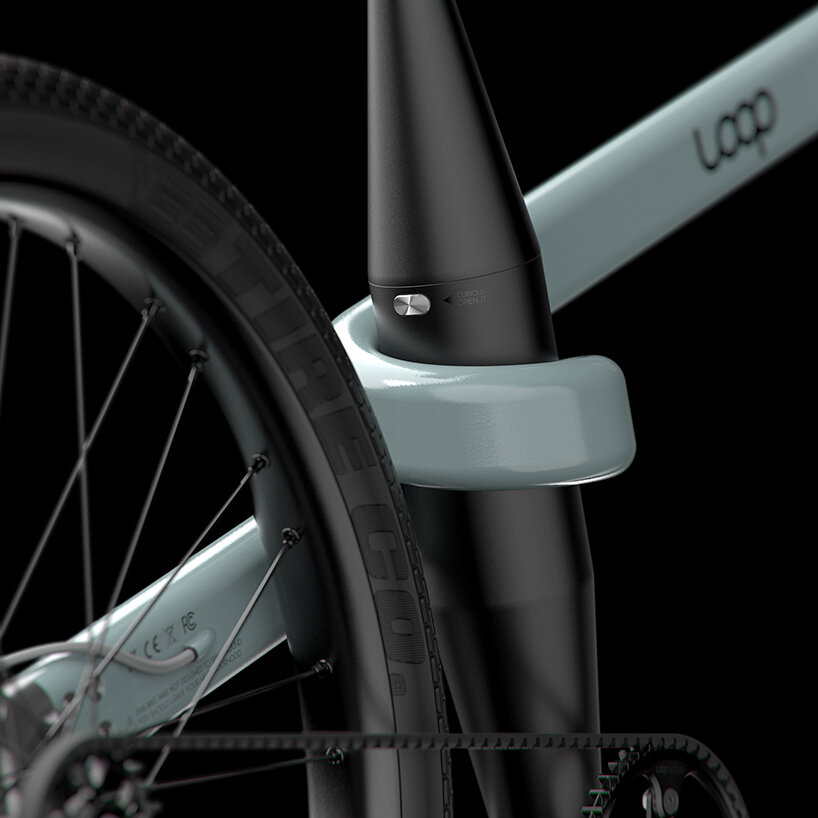 created by gaëtan francq, loop features a design that stands out with its atypical frame morphology where a single straight piece with a visible loop-shaped node serves as an anchor for the rear stud. bent on the base of an aluminum alloy section, the frame goes through a thermal hardening in order to limit its elasticity. three layers of epoxy paint are the warrant of long-lasting bright colors. the handlebar comes with bluetooth connectivity and with a simplified GPS that ensures riders will know where they're going. below the handlebar, users can find a storage compartment perfect for water bottles or small objects.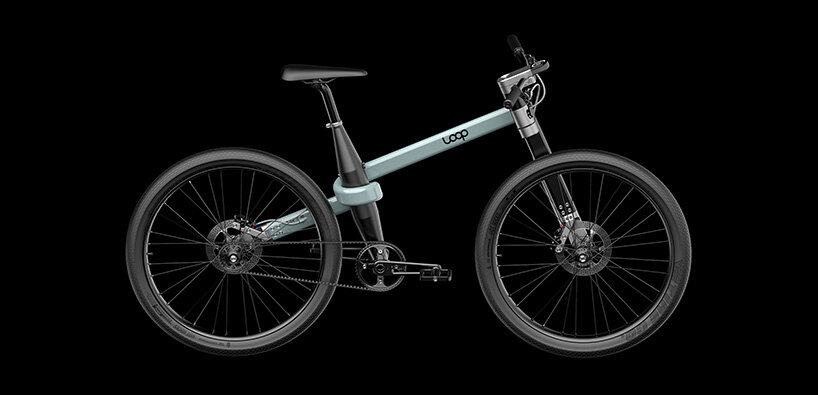 'beneath a simple look, the loop is easily dismantled thanks to its exclusive parts created and developed around its main body: the frame. each part is made of an aluminum's alloy and has been carefully designed to optimize lightness. there is no welding, no brazing and this makes the bike easy to customize and durable over time. everything can be screwed in or unscrewed, it's child's play!'