It's looking more and more likely that at least a tropical depression will form in the western Gulf before the end of the work week, but we can completely rule out a weak Tropical Storm Claudette just yet. Either way, the big issue is going to be heavy rain for parts of the northern Gulf Coast over Father's Day Weekend.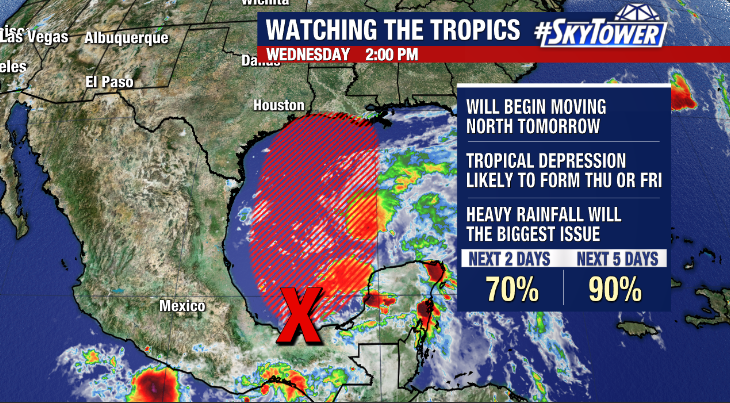 Hurricane Hunters are currently scheduled to investigate the area on Thursday. Between now and then, the odds of development are somewhat low as land interaction continues. However, as it begins to move north late Thursday and into Friday we should start to see some development.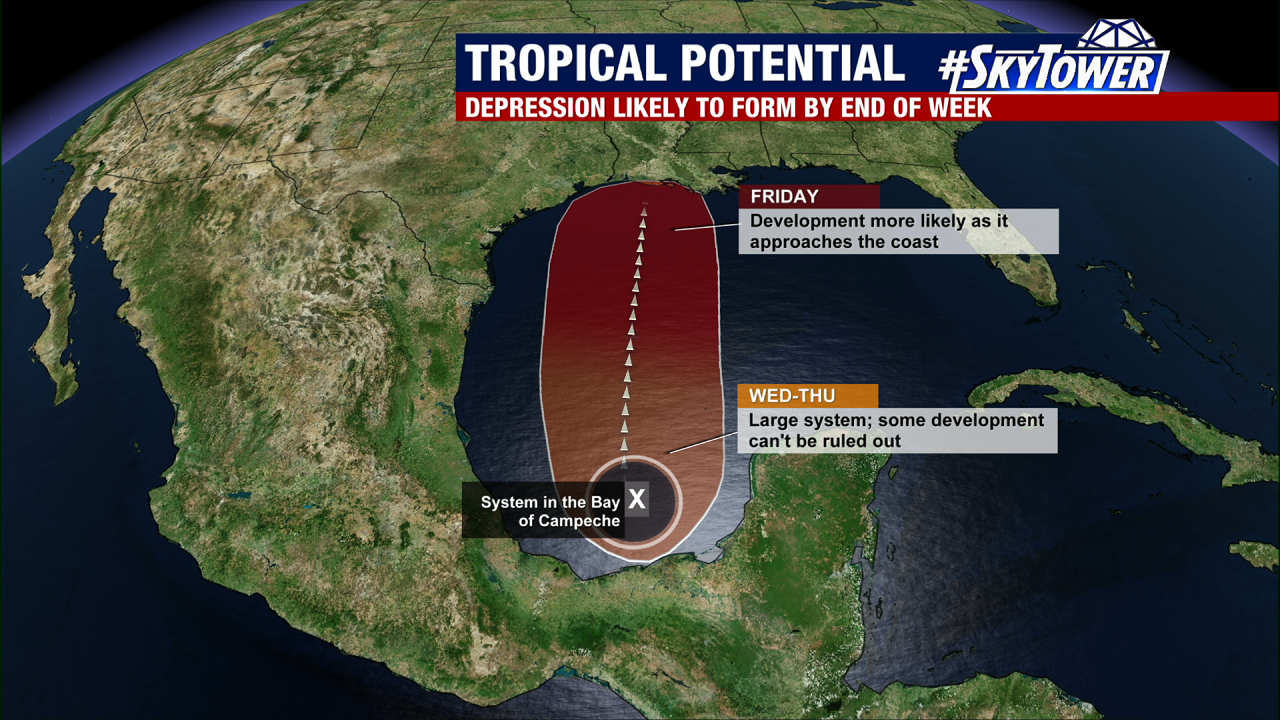 Models are in fairly good agreement that several inches of rain will be possible east of where the center comes ashore. That should bring the heaviest rainfall up through southeastern Louisiana, southern Mississippi, and parts of Alabama. Keep in mind, the rain that does fall in these locations will come down fast – within the span of 24-36 hours. So, localized flash flooding will be a big concern.