Disclaimer:  This site is not affiliated with the National Hurricane Center, Hurricane Hunters, Storm Prediction Center, or National Weather Service.  ALL forecasts herein are the result of my analysis, and I am solely responsible for the content.  As ALWAYS, follow the National Hurricane Center, National Weather Service, and your local Emergency Management officials for emergency decisions.  In addition, this is strictly a FORECAST OFFICE.  I CANNOT make decisions regarding travel plans, etc.  My purpose, is to provide you the information, based solely on information I analyze, and the accuracy of the information at hand of the time of analysis, so you may make informed decisions.
(T. F. "Storm" Walsh)
For those who have donated to my site, your help has been greatly appreciated.  If you are not aware, donations to my site help pay for subscriptions to sites I use as well as software updates, which provide all the models and information used in my forecasts.  To donate, please click the DONATE button to the right side of the page, or on the graphic of the dog.  Any help you provide is immensely appreciated! 
DONATIONS ACCEPTED AND APPRECIATED


Please be aware, even though I do not post every night, rest assured I am continuously monitoring various areas for any significant weather.  I will be taking Sundays off (family time), unless we have active systems that may be posing a threat (i.e. Tropical, Winter Weather, Coastal Storms, etc.).
STORM WALSH PRE-SEASON FORECAST
TOTAL NAMED STORMS: 17 – 20
TOTAL HURRICANES :        7 – 9
MAJOR HURRICANES:       4 – 5
AVERAGE HURRICANE SEASON:
TOTAL NAMED STORMS: 14
TOTAL HURRICANES:         7
MAJOR HURRICANES:       3
2021 SEASON TOTALS:
TOTAL NAMED STORMS:  14
TOTAL HURRICANES:          5
MAJOR HURRICANES:        3
TOTAL U. S. LANDFALLS:    6
The following is the list of storm names for the 2021 Atlantic Hurricane Season:
Ana Bill Claudette Danny Elsa Fred Grace Henri Ida Julian Kate Larry
Mindy Nicholas Odette Peter Rose Sam Teresa Victor Wanda
As a storm becomes named, I will be marking it in bold red to keep track of the activity for this Atlantic season.
Please note..when we are dealing with multiple systems, they will be listed in order as to the greatest threat to land or the U. S. , to the least threat.
Good evening everyone,
I'm going to get right to NICHOLAS.  As of the 7:00 p.m. EDT advisory from the NHC, the following was available on NICHOLAS:
7:00 PM CDT Mon Sep 13
Location: 28.1°N 96.2°W
Moving: NNE at 12 mph
Min pressure: 988 mb / 29.17 in
Max sustained: 70 mph
Recent satellite animation seems to indicate an eye feature trying to become established in the last frames.
GOMEX SATELLITE ANIMATION


NHC indicated a NNE motion, and I expect this to continue through landfall.  After landfall, a turn toward the NE should take place.  Based on the guidance, and current radar loop, NICHOLAS should make landfall at Port Lavaca, Texas, or slightly east of there later tonight, or very early tomorrow morning.
NHC TRACK MAP


VARIOUS GUIDANCE

Analysis this evening of various maps indciate no change in the shear pattern, in which the global models did a terrible job in forecasting.  Models had indicated the "center" of the pattern, where shear would be null, was supposed to set itself up over the center of NICHOLAS.  The shear map from CIMSS indicates different.  In other words, where you see the anticyclonic flow beginning near the Yucatan Peninsula, with 5 – 10 kts of shear, was supposed to be directly over NICHOLAS, hence it appeared hurricane status would be achieved.
CIMSS SHEAR MAP


One positive for the storm however is, upper level winds indicate textbook radial outflow
CIMSS UPPER LEVEL WINDS


Given that shear is still in place, it may take up until this reaches the coast, for better consolidation.  However, with the excellent upper outflow, what we term as "forced or frictional convergence due to proximity of the coast and  the shape of the coast (forces air toward the center of the storm).  Based on this, reports from HH aircraft and Doppler per the NHC, which indicated hurricane force winds in the NE quad at 12,000 ft, and the Diurnal Maximum that will occur, although I agree with the NHC intensity forecast, I believe NICHOLAS could still posses the potential to become a minimal hurricane before crossing the coast.  The Diurnal Maximum occurs at night, when the atmosphere and  upper atmosphere have a chance to become cooler.  Since the SST is warmer than the atmosphere, this in effect increase the ELR (Environmental Lapse Rate), allowing for deeper convection to develop.  This is why hurricanes have a tendency to strengthen at night.  From the NHC 5:00 P.M. EDT DISCUSSION:

Earlier reconnaissance aircraft flight-level wind data, along with
recent Doppler radar velocity data from Brownsville and Corpus
Christi, indicate that the inner-core wind field has still not
consolidated into a single low-level wind center. High-resolution
1-minute GOES-16 visible satellite imagery, radar data, and
reconnaissance wind data all indicate at least three small but very
tight swirls revolving counter-clockwise around a mean center. An
eye feature has tried to form on multiple occasions, only to
dissipate after less than half an hour
Doppler velocity data from the Houston WSR-88D radar has shown a 
large swath of hurricane-force wind speeds in the northeastern 
quadrant of Nicholas' circulation above 12,000 ft during the past 
couple of hours, with brief appearances of average velocities of 
80-100 kt at high altitudes. Thus, there is an abundance of 
large-scale cyclonic vorticity available for another burst of 
intense convection to tap into, which could allow Nicholas to 
approach hurricane strength by landfall. This would most likely 
occur tonight during the convective maximum period near landfall 
where increased frictional convergence along the coast could aid in 
the development of convection on the west side of the circulation.

NHC INTENSITY FORECAST

INIT 13/2100Z 27.4N 96.4W  55 KT 65 MPH
 12H 14/0600Z 28.7N 96.1W  60 KT 70 MPH...ON THE COAST
 24H 14/1800Z 29.9N 95.3W  40 KT 45 MPH...INLAND
 36H 15/0600Z 30.4N 94.4W  30 KT 35 MPH...INLAND
 48H 15/1800Z 30.9N 92.9W  25 KT 30 MPH...INLAND
 60H 16/0600Z 31.1N 91.4W  20 KT 25 MPH...INLAND
 72H 16/1800Z 32.0N 90.6W  20 KT 25 MPH...POST-TROP/REMNT LOW
 96H 17/1800Z...DISSIPATED
NHC PUBLIC ADVISORY

SUMMARY OF WATCHES AND WARNINGS IN EFFECT:



A Storm Surge Warning is in effect for...
* Port Aransas Texas to Sabine Pass
* Galveston Bay, Aransas Bay, San Antonio Bay, and Matagorda Bay

A Hurricane Watch is in effect for...
* Port Aransas to San Luis Pass Texas

A Tropical Storm Warning is in effect for...
* Baffin Bay to Sabine Pass

A Storm Surge Watch is in effect for...
* Sabine Pass to Rutherford Beach Louisiana

A Storm Surge Warning means there is a danger of life-threatening
inundation, from rising water moving inland from the coastline,
during the next 36 hours in the indicated locations. For a
depiction of areas at risk, please see the National Weather
Service Storm Surge Watch/Warning Graphic, available at
hurricanes.gov. This is a life-threatening situation. Persons
located within these areas should take all necessary actions to
protect life and property from rising water and the potential for
other dangerous conditions. Promptly follow evacuation and other
instructions from local officials.

A Tropical Storm Warning means that tropical storm conditions are
expected somewhere within the warning area.

A Storm Surge Watch means there is a possibility of life-threatening
inundation, from rising water moving inland from the coastline, in
the indicated locations during the next 48 hours. For a depiction of
areas at risk, please see the National Weather Service Storm Surge
Watch/Warning Graphic, available at hurricanes.gov.

A Hurricane Watch means that hurricane conditions are possible
within the watch area.

Interests elsewhere in southwestern Louisiana should monitor the
progress of Nicholas.

For storm information specific to your area, including possible
inland watches and warnings, please monitor products issued by your
local National Weather Service forecast office.
HAZARDS AFFECTING LAND



Key messages for Nicholas can be found in the Tropical Cyclone
Discussion under AWIPS header MIATCDAT4, WMO header WTNT44 KNHC
and on the web at hurricanes.gov/graphics_at4.shtml?key_messages



RAINFALL:

 Nicholas is expected to produce storm total rainfall of
6 to 12 inches, with isolated maximum amounts of 18 inches, across
portions of the middle and upper Texas coastal areas through
Wednesday. Life-threatening flash flooding impacts, especially in
highly urbanized metropolitan areas, are possible across portions of
the upper Texas Gulf Coast and far southwestern Louisiana.

Across interior southeast Texas into southern-central Louisiana and
southern Mississippi, rainfall totals of 4 to 8 inches with locally
higher amounts near 10 inches are expected through Thursday. This
rainfall may produce areas of considerable flash and urban
flooding.

The potential for minor to isolated moderate river flooding exists
across the entire region, along with isolated major river flooding,
especially in the smaller river basins and urban areas.



STORM SURGE:

 The combination of a dangerous storm surge and the
tide will cause normally dry areas near the coast to be flooded by
rising waters moving inland from the shoreline. The water could
reach the following heights above ground somewhere in the indicated
areas if the peak surge occurs at the time of high tide...

Port O'Connor, TX to San Luis Pass including Matagorda Bay...3-5 ft
San Luis Pass to Rutherford Beach, LA including Galveston
Bay...2-4 ft
Port Aransas, TX to Port O'Connor, TX...2-4 ft
Aransas Bay and San Antonio Bay...2-4 ft
Rutherford Beach, LA to Intracoastal City, LA...1-3 ft
Sabine Lake and Calcasieu Lake...1-3 ft
Baffin Bay to Port Aransas, TX...1-3 ft
Corpus Christi Bay...1-3 ft
Mouth of the Rio Grande to Baffin Bay...1-2 ft

The deepest water will occur along the immediate coast in areas
of onshore winds, where the surge will be accompanied by large and
dangerous waves. Surge-related flooding depends on the relative
timing of the surge and the tidal cycle, and can vary greatly over
short distances. For information specific to your area, please see
products issued by your local National Weather Service forecast
office.



WIND:

 Tropical storm conditions are expected within the warning
area across the central and upper Texas coasts through tonight, 
making outside preparations difficult or dangerous. Hurricane 
conditions are possible in the Hurricane Watch area as early as this 
evening.



TORNADOES:

 A couple of tornadoes will be possible through tonight,
mainly along the upper Texas coast.



SURF:

 Swells generated by Nicholas will continue affecting portions
of the northwest Gulf coast through Tuesday. These swells are likely
to cause life-threatening surf and rip current conditions. Please
consult products from your local weather office.

The following link is for local NWS products regarding NICHOLAS

 https://www.nhc.noaa.gov/text/refresh/index_hls4+shtml/122122.shtml? 

The following is the experimental storm surge product from the NHC.  The graphics that follow the NHC graphic, is from the SLOSH Software program.  Surge values indicated are plus or minus 20% for a CAT 1 Hurricane.  For example, a strong CAT 1, you would add 20% of the given value.  For a low end, minus 20%.  The first is for NICHOLAS moving at 5 mph, the second at 15 mph. 

EXPERIMENTAL SURGE

 

FORECAST RAINFALL TOTALS

 
The following map will allow to to get information from your NWS office.
NWS WATCH / WARNING DISPLAY (LINKED…CLICK MAP, THEN YOUR AREA)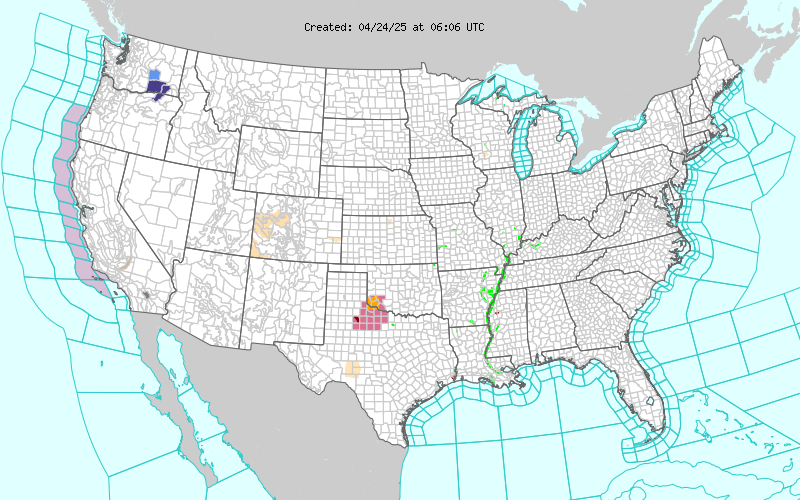 WSI DOPPLER RADAR LOOP (LINKED, CLICK RADAR MAP)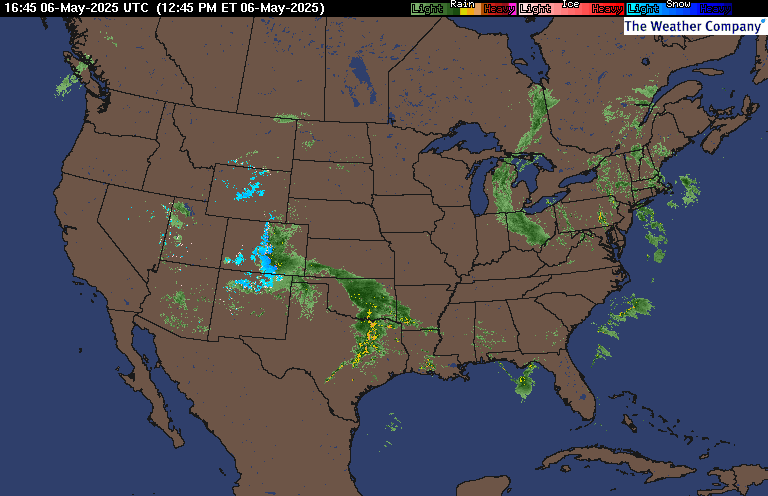 RAP RADAR (CLICK IMAGE THEN RADAR SITE…ONCE YOU CLICK THE SITE, GO TO LOOP DURATION TO CREATE A LOOP)

COD RADAR (LINKED FOR ANIMATION CONTROLS)

I will continue to monitor NICHOLAS closely over the next 12 hours, for any significant changes in the forecast.
You may direct any questions by contacting me personally, ANYTIME, at: [email protected]
Have a blessed evening!
T. F. "STORM" WALSH III
GMCS, USCG (ret)
METEOROLOGIST / HURRICANE SPECIALIST /SEVERE WEATHER SPECIALIST
MEMBER WEST CENTRAL FLORIDA AMS