in the old village of arnemis, romania, 'muma hut' takes shape as a wooden tiny cabin by wewilder, a WWF lab prototype operating as a social enterprise partnership between WWF romania and local community members. drawing influence from the idea of a childhood treehouse, the structure opens to the lush landscape, inviting visitors to an immersive experience in nature.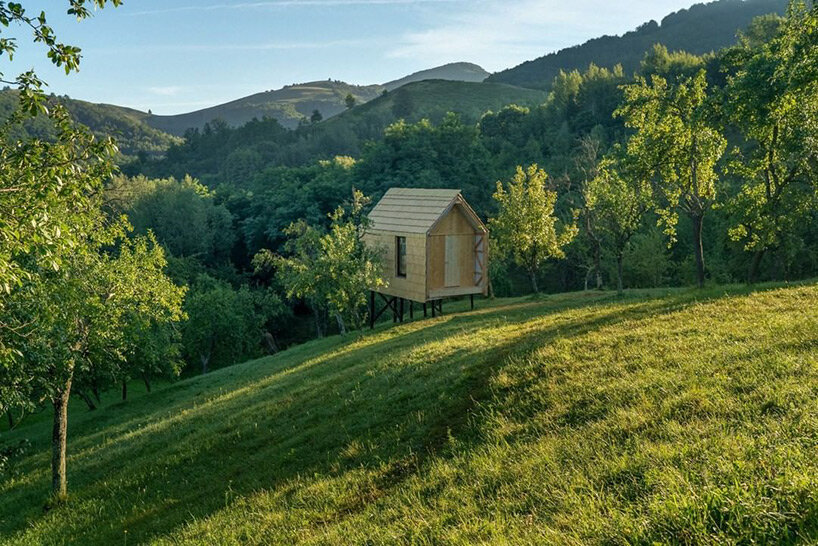 photo courtesy of răzvan dima, via wewilder
the idea for the 'mamu hut' was sparked by danu's dream, a local ranger who hoped to rebuild his childhood tree-house, and was realized when architect miodrag stoianov offered his support to the WWF initiative in the area, where around 80 bison were reintroduced to roam freely in nature. with the help of local volunteers, the small orchard house was constructed during a 'design+build' workshop conducted between may and august 2020. active voluntary involvement led community members to believe in their strength and creative potential, while encouraging them to take steps towards sustainable relationships with nature, experiencing wildlife both outside and inside the cottage.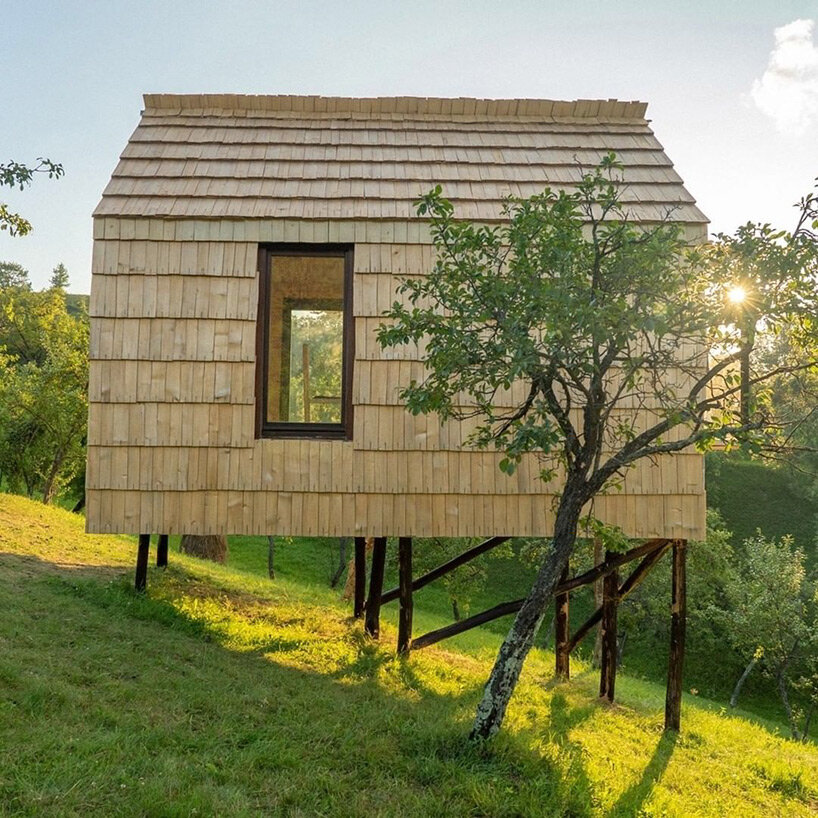 photo courtesy of răzvan dima, via wewilder
'muma hut' is a timber frame house built on top of a locust wood structure that acts as a foundation. the roof and the longitudinal facades are covered with traditional, hand crafted wood shingles by the nephew of an old craftsman. the small facades, interior walls and floor are finished with wood planks and plywood panels. the walls, roof and floor are insulated with glass wool.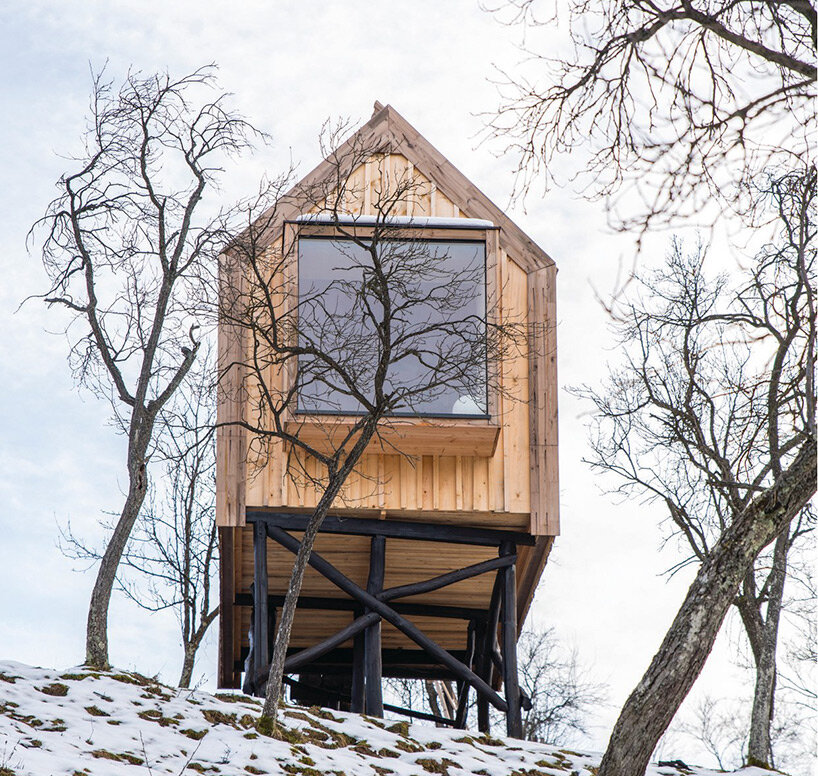 image courtesy of eduard terschak, via EUmiesaward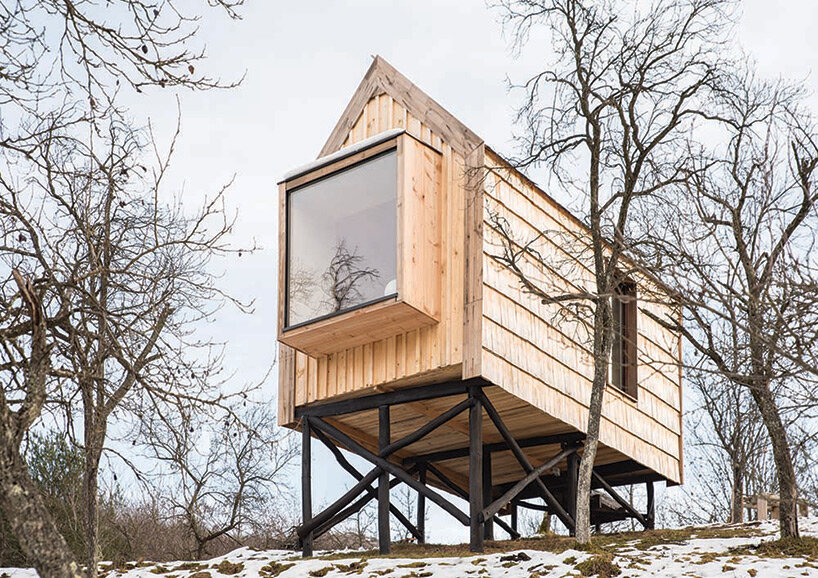 image courtesy of eduard terschak, via EUmiesaward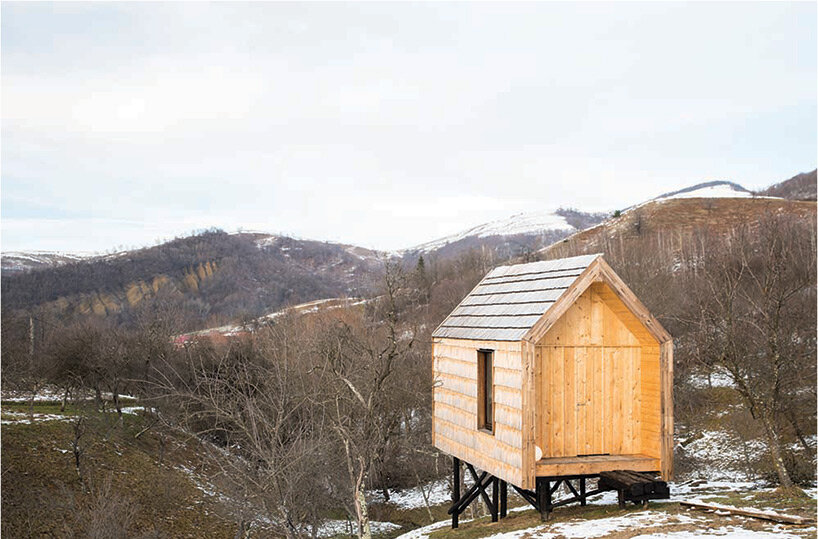 image courtesy of eduard terschak, via EUmiesaward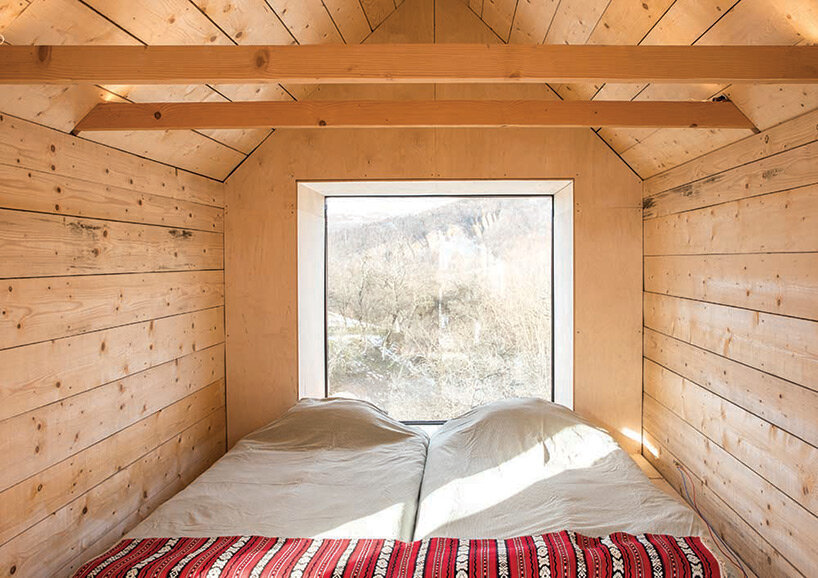 image courtesy of eduard terschak, via EUmiesaward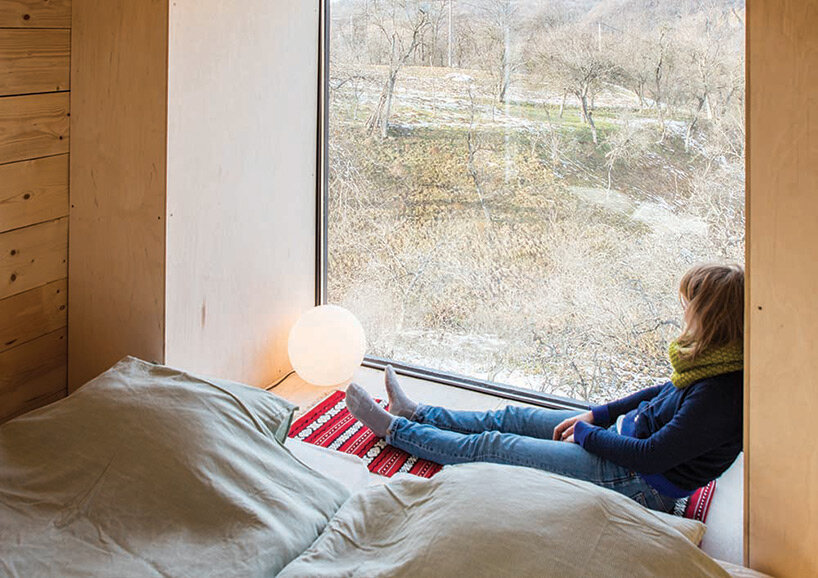 image courtesy of eduard terschak, via EUmiesaward
project info: 
name: muma hut
development: wewilder
architect: miodrag stoianov
location: armenis, romania
myrto katsikopoulou I designboom
may 19, 2021