overlooking the baleia beach, on the são paulo coast, JD house by studio arthur casas is a family holiday home that exists in full integration with nature. the sand-colored volume features an open plan ground level that brings visual permeability inside out, allowing both the beach and the dense lateral landscaping to enter the residence. this level also introduces different ceiling heights to further expand the social area, while a zenithal skylight at the center of the space, on a double height, brings natural light inside.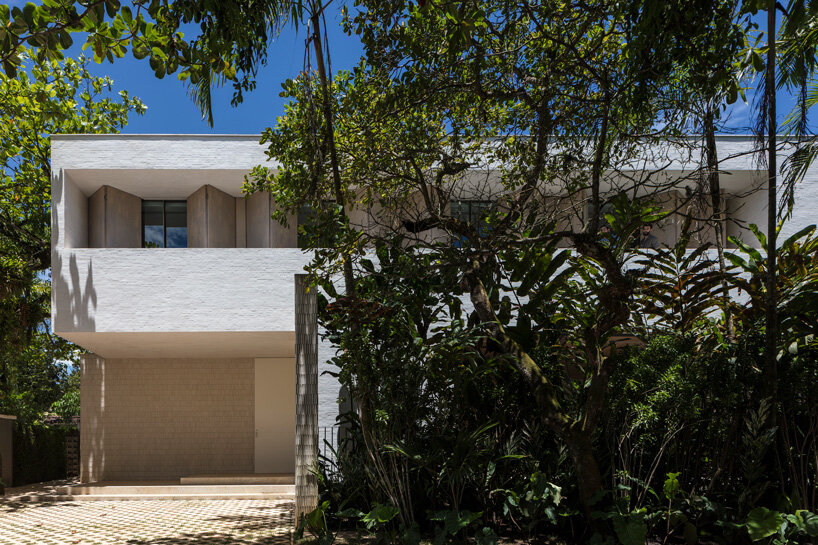 all images by leonardo finotti
studio arthur casas developed JD house for a family, composed of a couple and their four adult sons, that tends to visit the coast weekly. the project features spacious and private environments that remain connected to the lush natural surroundings. on the ground level living room, a large span, with only one circular pillar at its end, supports the entire slab and the external cover cantilever. as a result, exterior views of both the beach and the dense landscape permeate the living room and establish a strong connection between interior and exterior.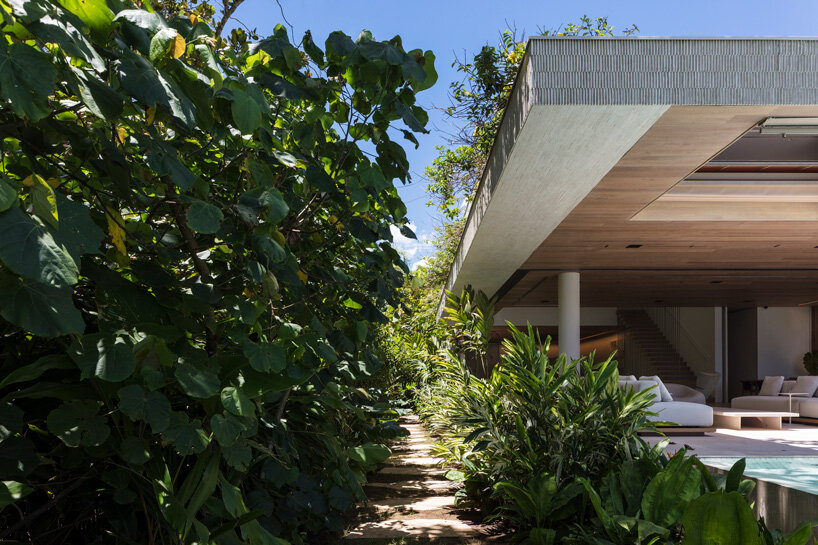 the skylight illuminates the suspended white wall, radiating natural light throughout the room. meanwhile, the three floors of the house are connected by a wooden staircase, defined by the rhythm of vertical metal struts along its entire length. the rest of the ground level area features a normal height ceiling, in an inviting mood. on one side, right in the access to the residence, there is a home theater room, delimited by an amorphous wooden piece of furniture that resembles a sculpture; on the other side, there is a dining room, surrounded by wooden fins that allow natural ventilation and follow the ceiling's alignment.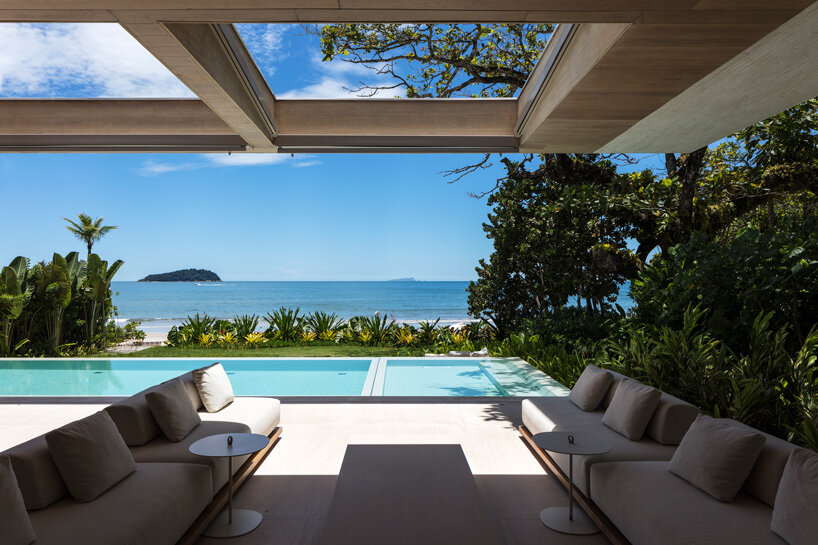 covered by a pergola, a generous veranda and a swimming pool make up the outdoor area at the front of the house. as a protection solution for this terrace, studio arthur casas inserted retractable awnings inside the structure, which allows full sunlight entrance when retracted. the home's concrete brick façade allows easy maintenance, while each floor is covered by a different piece in beige tones, including horizontal and vertical prism pieces.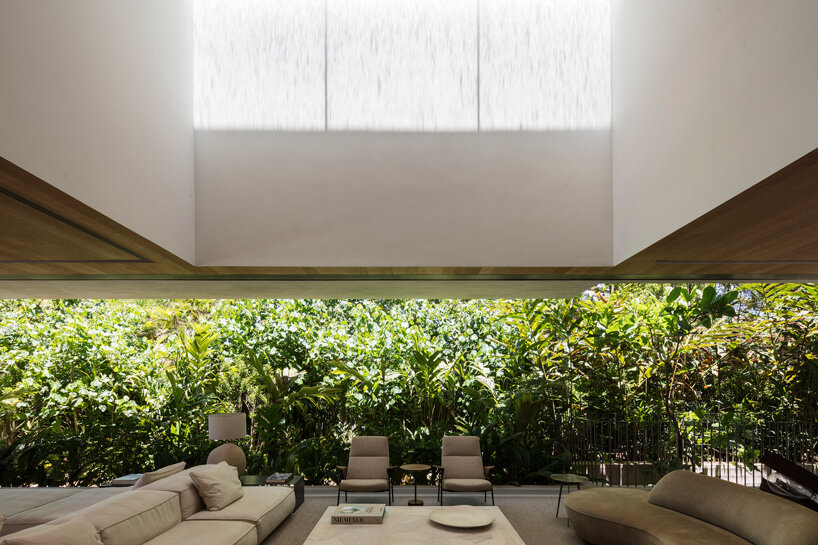 the lower floor of JD house has a games room, with home theater, spa and two guest suites with a private garden. the upper floor has four suites distributed by its extension, in addition to the master suite in front of the house, with a direct view to the beach. the flooring is almost completely defined by the same surface: the limestone mont dore stone, with the exception of wet areas and stairs. meanwhile, the surrounding landscaping was designed to blend with the restinga, a typical coastal vegetation. materiality is complemented by wood: oak is present in the ceilings, stairs and inside the fins of the dining room; accoya, a resistant wood to the weather condition on the coast, is present in the front panels, folding doors and the fin linings.